Looking for a fun night out? If you're a fan of dancing and partying, Zouk nightclub is definitely worth checking out.
This popular club is known for its lively atmosphere, talented DJs, and energetic dance floor, making it a top destination for partygoers around the world.
However, if you're new to Zouk, you might be wondering what to expect and how to make the most of your night out. In this guide, we'll provide an in-depth review of Zouk nightclub, as well as some tips and tricks to help you have the best possible experience.
So put on your dancing shoes and let's get started!
⭐ In a hurry? Here's the quick review:
I recently had the pleasure of visiting Zouk Nightclub in Las Vegas with a group of friends for a Halloween party, and it was an experience that exceeded all of our expectations.
From the moment we arrived at Resorts World Las Vegas, where Zouk is located, we were impressed by the stylish decor and luxurious ambiance of the hotel and casino.
As soon as we stepped onto the dance floor, we were swept up in the energy and excitement of the night. The music was loud and pulsing, with an incredible light show that added to the overall atmosphere. The club was packed with people dressed in their Halloween costumes, and everyone was having a great time dancing and mingling with one another. The only thing I have to mention is that arrive early if you want to get on the dance floor as they shut off the limit to it pretty quickly once it hits capacity.
One of the things that stood out to us about Zouk was the variety of music being played. The DJs seamlessly transitioned between genres, from EDM to hip-hop to Latin music, keeping the energy level high and the dance floor packed all night long. We also appreciated the spaciousness of the club, which allowed us to move around and explore without feeling crowded or cramped.
Of course, the drinks were flowing freely all night, and the bartenders were skilled and friendly. We especially enjoyed the creative and tasty cocktails that were on offer, which added to the overall festive vibe of the evening.
Overall, our night at Zouk Nightclub in Las Vegas was an unforgettable experience. The club is a must-visit for anyone looking for a high-energy, high-quality nightlife destination in Sin City. We can't wait to go back again and experience it all over again.
What is Zouk Nightclub?
Zouk Nightclub is a new nightlife destination that recently opened in Las Vegas, Nevada. It is the latest addition to the Zouk Group, a global lifestyle and entertainment company that operates several other clubs and venues around the world.
The Las Vegas location is situated in the brand-new Resorts World Las Vegas, a luxury hotel and casino complex on the Las Vegas Strip. Zouk Nightclub Las Vegas boasts a state-of-the-art sound and lighting system, as well as a multi-level dance floor and VIP areas.
The club features a variety of music genres, including electronic dance music (EDM), hip-hop, and open-format, and hosts regular performances from renowned DJs and artists.
How Do You Get to Zouk Nightclub?
Zouk Nightclub is located inside the beautiful and brand-new Resorts World Las Vegas.
To get there, you can either take an Uber or a taxi, or you can park in the Resorts World parking garage.
One of the best things about attending Zouk Nightclub is that the parking garage at Resort's World Las Vegas is free to the public.
Once you're inside the casino, follow the signs to Zouk Nightclub or ask a staff member once inside the casino.
Is There a Dress Code at Zouk Nightclub?
The dress code is strictly enforced and it is better to err on the side of dressing up than dressing too casually.
Zouk Nightclub Dress Code:
Zouk Nightclub states their dress code policy is:
No Inappropriate attire includes but is not limited to: Athletic wear, shorts, tank tops, jerseys, cut-off shirts, sweatpants, baggy clothing, overly ripped clothing, soiled clothing, offensive prints, illegal paraphernalia, etc. Coat Check at Zouk Nightclub
What Time Does Zouk Nightclub Open and Close?
Zouk Nightclub is open Thursday – Sunday:
Hours of operation: 10:30 PM – 4:00 AM
What is the Age Limit at Zouk Nightclub?
Zouk Nightclub has a strict 21+ age requirement validated with a government-issued ID or passport.
How Much is Zouk Nightclub's Entrance?
It is always recommended to attend Zouk Nightclub via GA online pre-sale if you're wanting to guarantee entry and avoid potential lines that come with Guest List entry.
Enjoy entry to the nightclub and general admission areas throughout the venue.
The ticket holder must arrive prior to MIDNIGHT (12:00 AM) for guaranteed entry.
Male Presale Ticket: $30- $75 + fees
Female Presale Ticket: $20 – $30 + fees
Tickets at the door or cover charges are always more expensive so it is best to buy tickets through Zouk Las Vegas.
Is There a Guest List at Zouk?
Yes, there is a guest list and at Zouk Nightclub both men and women are eligible for free entry on Zouk's guest list.
The best way to get on Zouk's guest list is by searching on your favorite search engine, looking on Instagram for a Zouk Nightclub promoter, or asking a friend if they have gone through a Zouk Nightclub promoter.
What are the Benefits and Prices of a VIP Table at Zouk Nightclub?
Zouk Nightclub VIP Tables or "Bottle Service" ranges in pricing dependent on proximity to the DJ/Dancefloor, who is playing, and the time of the year.
With table service bottles start at around $650 and the minimum spends for tables ranges from $4,000 – $12,500 plus tip.
Table pricing fluctuates depending on the time of year and if it is a holiday weekend you can expect an increase in pricing.
The table's come with your own table, drink amenities, VIP service, and a VIP high roller experience you can share with your friends for a night in Vegas.
Is there a Zouk Nightclub Event Calendar?
Yes, you can visit the Zouk Las Vegas events page and use their website filters to narrow your search and plan your night out.
What is the Ambiance of Zouk Nightclub?
The ambiance of Zouk Nightclub is one of the most talked-about topics.
Zouk Nightclub is a new innovative space that is quickly becoming one of the most popular clubs in Las Vegas because partygoers can venture through multiple experiences and enjoy multiple dance floors and bars.
The club is also known for its amazing sound system and state-of-the-art lighting.
The beautiful and unique decor is something that you have to see to believe.
What is the Music Like at Zouk Nightclub?
The music at Zouk Nightclub is mostly Electronic Dance Music with a mix of house, deep house, dubstep, some Hip-Hop and Top 40 songs played as well.
Artists you can even see at Zouk Nightclub are:
Becky G, Blondish, Breathe Carolina, Camelphat, Cash Cash, Charly Jordan, Cheat Codes, Deadmau5, Disclosure, DJ Poolitik, DJ Ruckus, DEE Jay Silver, DJ Snake, DJ Tay James, Duke Dumont, Eli & Fur, G-Eazy, Galantis, Green Velvet, Jack Harlow, Jamie Jones, Jonah, Jonas Blue, Kromi, Louis The Child, Madds, The Martinez Brothers, Nervo, Nic Fanciulli, Peggy Gou, R3HAB, Slander, Sunnery James & Ryan Marciano, Themba, Tiësto, Vice, ZEDD, Zen Freeman, and ZHU
For the most up-to-date information on GA pricing, Bottle Service Inquiries, and Event Calendar you can visit the Zouk Las Vegas events page and use their website filters to narrow your search and plan your night out.
What are the Drinks and Pricing Like at Zouk Nightclub?
Drink prices at Zouk Nightclub are comparable to other premier nightclubs on the strip-like XS, EBC, Marquee, Hakkasan, and Omnia Nightclub.
Beers start at $14
Shots and other single-drink cocktails are $15
Mixed drinks and multi-shot cocktails start at $20 dollars
Drinks in Las Vegas Nightclubs are expensive so people will often have a few drinks in their room or on the strip and then head to Zouk Nightclub.
Final remarks and Why You Should Go to Zouk Nightclub
If you want to enjoy a great night out on the town, Zouk Nightclub is definitely worth checking out.
Not only does the club have amazing music, but it also has some of the best drinks and cocktails in Las Vegas.
Plus, with its top-of-the-line sound and LED visual production, Zouk is sure to provide an unforgettable experience.
So what are you waiting for? Head over to Zouk Nightclub and see for yourself why it's one of the most popular clubs in town!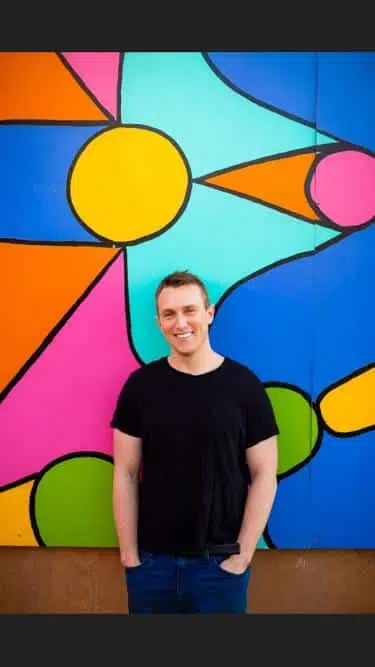 Starting with my first EDM event in 2010 at Nocturnal Wonderland and hearing One by Swedish House Mafia and Benny Bennassi's "Satisfaction" I have been hooked on EDM. While Above&Beyond and Anjunabeats captured my heart in 2012, the genre I love the most is Hardstyle and I feel the most alive when listening to it. My favorite part about the EDM world is the energy that is packed into each genre fan base and event. Writing for Deep In The Mix gives me the opportunity to contribute back to the EDM world I love so much.