XS Nightclub Las Vegas 101
What could be more fun than spending a night out at one of the world's best clubs?
XS Nightclub in Las Vegas is definitely one of the top clubs and interestingly enough the design of the club is inspired by the sexy curves of the human body.
When you visit this lavish nightclub XS Nightclub you feel high class and the energy in the club is electric.
If you're planning on heading there, here are some tips right off the bat you should commit to memory if you're short on time and can't make it through this entire article.
First, buy tickets in advance – this will guarantee you entry.
Second, plan to go early – the club gets very crowded later on.
And finally, dress to impress!
With the basics out of the way, read on and get ready to start planning your trip to XS Nightclub.
How do you get to XS Nightclub?
XS Nightclub is located inside the luxurious Encore Las Vegas Hotel and Casino which is connected to its sister hotel The Wynn.
When it comes to getting to XS you have a few options, but the easiest and most common way is to take a taxi or an Uber/Lyft.
Whether you use ride-share or taxi you will want to get dropped off at Encore.
If you're planning on driving yourself you can park at Encore/Wynn's self parking garage for free.
Lastly if you're if you're walking the strip you can either enter The Wynn and follow signs for Encore since they are connected, or you can enter through Encore and follow signs for XS Nightclub.
Once inside Encore the best way to find the entry to XS is to ask the staff and tell them whether you are Guest List, Pre-Sale GA, or have VIP Table service.
Each ticket tier/club entry category has its own line and is located in different parts of Encore.
To make things a little more complicated we have noticed the entry points change depending on the time of the year and how much of the club is open.
Long story short, get your group to Encore and follow the signs/ask how to get to XS Nightclub.
Is there a dress code at XS Nightclub?
The dress code is strictly enforced and it is better to err on the side of dressing up than dressing too casual.
With this in mind dressing in nice jeans or dress pants, dress shoes, and a button up shirt will always guarantee entry.
We have personally been admitted entry to XS with jeans, a collared button down and Vans but if you're wearing Vans into the club just make sure they look nice and you're not wearing your beat up pair from 10 years ago.
The dress code is upscale fashionable attire and dress to impress but if you dress nice and don't overthink it you're going to be fine.
XS Nightclub dress code:
Proper Night Club Attire Includes: Business Casual Dress.
The following are always prohibited: No torn, cut-off, baggy attire, or stained clothing. No offensive prints. No tank tops, chains, swim wear, or robes/towels. No athletic wear, including but not limited to, gym shorts, sweatpants, hats, etc. No clothing that contains rivets, hooks, studs, etc. No work boots or sandals
Management reserves all rights to determine appropriate attire.
For XS Night Swim:
Proper Swim Attire Includes:
No undergarments allowed for sunbathing/swimming. No see-through, risqué, or indecent clothing or swimwear. European sunbathing is not permitted. No offensive prints. No jeans, pants, chains, or robes. No clothing that contains rivets, hooks, studs, etc. No work boots. Business Casual Dress is also allowed.
Guest may not swim/sunbathe fully clothed.
Management reserves all rights to determine appropriate attire.
What time does XS Nightclub open and close?
XS Nightclub is open Friday, Saturday, and Sunday from 10:00pm- 4am plus.
Management reserves all rights to change opening or closing times depending on the night.
What is the age limit?
XS Nightclub has a strict 21+ age requirement validated with a government-issued ID or passport.
How much is XS Nightclub's entrance?
It is always recommended to attend XS Nightclub via GA online pre-sale if you're wanting to guarantee entry and avoid potential lines that come with Guest List entry.
Enjoy entry to the nightclub and general admission areas throughout the venue.
The ticket holders must arrive prior to MIDNIGHT (12:00AM) for guaranteed entry.
Male Presale Ticket: $30- $75 + fees
Female Presale Ticket: $20 – $30 + fees
Tickets at the door or cover charges are always more expensive so it is best to buy tickets through XS's event page through Wynn Nightlife event page.
Is there a guest list?
Yes, there is a guest list.
At XS Nightclub, ladies get free entry and guys can usually get free entry with an even ratio.
This means if you're traveling in a mixed group you will need an even ratio of men to women in order for the men to get in for free via guest list.
The best way to get on XS's guest list is by looking on Instagram for a XS Nightclub promoter, or asking a friend if they have gone through a XS Nightclub promoter in the past or using your favorite search engine.
What are the benefits and prices of a VIP Table?
The benefits of having your own table include, having your own space to dance and talk, drink amenities, VIP service from waitstaff, and a VIP high roller experience and memories you will take with you and have forever.
XS Nightclub VIP Tables or "Bottle Service" ranges in pricing dependent on proximity to the DJ/Dancefloor, whether you want to be inside or outside, how close to the event you book, who is playing, and the time of year, or if it is a holiday weekend.
Table service bottles start at around $600 and the minimum spend for tables starts at ~$1,500 and goes up to as much as $15,000+ depending on the night.
For specific pricing, you will need to contact a XS Nightclub host for exact details.
For a virtual map of XS Nightclub, table pricing, and start your booking process we recommend checking it out here.
Is there a XS Nightclub event calendar?
Yes, you can visit XS's event page through Wynn Nightlife and use their website filters to narrow your search and plan out your night.
What is the ambiance of XS Nightclub?
XS Nightclub is an elegant and intimate environment that offers guests indoor and outdoor dance floors, bars, and beautiful European style pools.
As soon as you arrive at XS, you will feel the energy in the air and see why this nightclub is one of the hottest spots in Las Vegas.
XS is one of the most talked about clubs and is an award-winning nightclub that has lavish indoor seating, signature cocktails, bottle service, wine, spirits, and world class entertainment.
There's a reason why you have probably seen friends post pictures from XS or Encore Beach Club within Encore and thats because it is one of the hottest places to go to party and have a good time.
What is the music like at XS Nightclub?
XS Nightclub offers an experience like no other, with world-renowned DJs playing the latest in electronic dance music.
The music at XS Nightclub is mostly Electronic Dance Music with a mix of house, deep house, dubstep, and electro.
No matter when you go to XS Nightclub you can expect to see a big name on the marquee.
DJ Residencies and Appearances:
Carnage, David Guetta, Deux Twins, Dillon Francis, Diplo, Gryffin, Kim Lee, Kygo, Major Lazer, Marshmello, Meduza, RL Grime, and The Chainsmokers
For the most up-to-date information the XS event calendar.
What are the drinks and pricing like at XS?
Drink prices at XS Nightclub are expensive but comparable to other premier nightclubs on the strip-like Hakkasan, EBC, Marquee, and Resorts World.
Beers start at ~$15
Shots and other single drink cocktails start at roughly ~$17
Mixed drinks and multi-shot cocktails start at $25+ dollars
Drinks in Las Vegas nightclubs are expensive so people will often have a few drinks in their room or on the strip and then head to the club.
Final remarks and why you should go to XS Nightclub
So, if you want to experience the best nightlife that Las Vegas has to offer, be sure to head over to XS Nightclub.
With its luxurious decor and world-renowned DJs, you're guaranteed an amazing time.
Las Vegas EDM nightclubs always deliver a great time and XS Nightclub is no exception.
And don't forget – proper night club attire includes business casual dress.
Get your tickets now and we hope you have a great time.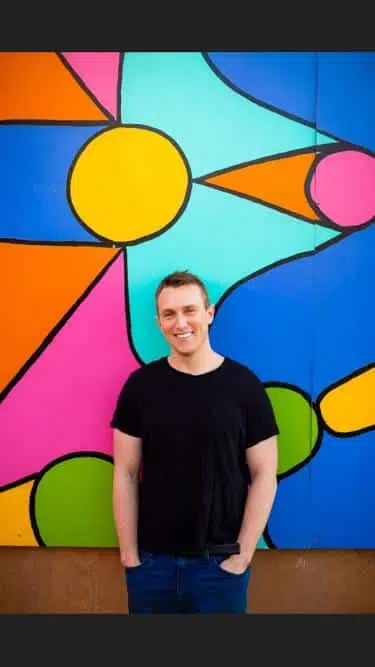 Starting with my first EDM event in 2010 at Nocturnal Wonderland and hearing One by Swedish House Mafia and Benny Bennassi's "Satisfaction" I have been hooked on EDM. While Above&Beyond and Anjunabeats captured my heart in 2012, the genre I love the most is Hardstyle and I feel the most alive when listening to it. My favorite part about the EDM world is the energy that is packed into each genre fan base and event. Writing for Deep In The Mix gives me the opportunity to contribute back to the EDM world I love so much.