Consumers within the United States have been extremely skeptical about electronic music since its inception. However, now it has gained legitimacy. People have now completely embraced EDM along its sub-genres, but some are still of the opinion that the sound is simply a lowbrow.
But, when you have artists and DJs like Skrillex, these opinions change. Skrillex have elevated the EDM subculture to a higher level of artistic respectability.
Skrillex began his career as the main singer of the emo band From First to Last before branching out to pursue an entirely different career – an EDM producer. Skrillex's road to superstardom was electronic music, something that music critics never predicted.
Despite being one of the most well-known DJs and producers, not many people know entirely about Skrillex's personal life. Here are some of the most fascinating facts about Skrillex that you probably didn't know. Apart from being the person who writes banger after banger, there's a lot more to learn about Skrillex.
Who is Skrillex Aka Sonny John Moore?
The real name of the face behind Skrillex is Sonny John Moore who was born on January 15, 1988. He is an American electronic music producer and DJ with big name productions such as 'First of the Year (Equinox)' and 'Bangarang'.
But, this is not how it all started for Mr. Skrillex!
People who are not aware of Sonny John's early career and how he ended up becoming one of the biggest names in the electronic music scene, you guys are in for a ride.
Skrillex began his musical career at a young age. He was a regular attendee of punk rock events and electro raves. He rose to prominence as the lead singer of the screamo band From First to Last between 2004 and 2007.
Sonny John was a member of the band for two studio albums called Dear Diary, My Teen Angst Has a Body Count in 2004 and Heroine in 2006. However, due to vocal health issues, he had to leave the band, and found solace in electronic music.
Skrillex's Music Career Before His EDM Stardom
In 2008, Sonny Moore began his EDM journey where he found initial (and instant) stardom in clubs and gigs. This is when he decided to leave his role as the main man of From First to Last to pursue Skrillex, a dancefloor-oriented project.
Sonny started using Skrillex as his stage name for live DJ sets in 2009, but the concept soon expanded into a studio. In the same year, he released two 'HUGE' remixes of Bad Romance by Lady Gaga and Sensual Seduction by Snoop Dogg.
In 2010, Skrillex released an EP as digital download which was called My Name Is Skrillex. This was the breakthrough for him in the electronic music scene.
The EP featured combined sounds of Benny Benassi and Deadmau5 with a touch of his own originality. He also emulated heavy pumping sounds of Chemical Brothers and Fatboy Slim in a couple tracks.
This is where it all began for Skrillex – a star in the EDM industry!
Skrillex's Rise in the EDM World
Soon after he entered the industry with banging remixes of top stars and releasing his own self-released EP, Skrillex established his authority in the EDM world.
As mentioned above, the year 2010 changed everything for Sonny Moore. The American DJ and producer signed to Deadmau5's Mau5trap label and released his second EP Scary Monsters & Nice Sprites. The EP also featured his one of the biggest career tracks, "Kill Everybody."
The track was played E.V.E.R.Y.W.H.E.R.E!!!!
And, if this is not enough proof of what the guy is capable of, his EP won three Grammy Awards in 2011. Skrillex also won the Best Dance/Electronica Album and Best Dance Recording for the title track of the album. He achieved so much in such a short span of time.
The list of his accomplishments is VERY long. But, we have summarized it for you to understand his impact in the EDM world.
Moore appeared on the rebooted Beavis & Butthead television series and recorded a single with the Doors' surviving members called "Breakin' a Sweat."
The track was included in the documentary film called RE:GENERATION, and also appeared on Skrillex's Bangarang EP, which was released in early 2012. Similar to his last EP, this release won two more Grammy Awards.
The first one was awarded for the title track as Best Dance Recording and second Grammy was for the Best Dance/Electronica Album.
Public Reception of Skrillex and Influence in EDM
Skrillex was influenced by Michael Jackson when he was a child. His passion for Rock genre started when he was nine years old and received his first guitar.
Skrillex acknowledges that he can find inspiration in nearly anything, but he grew up listening to Autechre, Aphex Twin, and Squarepusher.
Like a painter with a canvas, he pours all of his imagination into his music. He is a terrific role model for emerging musicians because of his determination and commitment. His narrative of accomplishment is inspiring.
He worked hard to achieve his goals, even when times were difficult, and it paid off in the end. He allows the music to lead and control him, which is how many legends begin.
Why Skrillex Exploded in Popularity?
It was the golden era of EDM and Skrillex songs just made it better. He is well-known because he creates good music, has a pleasant and kind nature, and his music is well-liked.
His performances are completely wild. You get all of the huge songs, but he also has all of the unreleased music from his OWSLA label, as well as any other label he wants. You'll hear tunes that you're unlikely to hear anyplace else.
What Genre is Skrillex?
Skrillex's most popular songs fall under the category of EDM (electronic dance music). Within the genre of EDM, his songs can more specifically fall under the category of dubstep, post-hardcore, and electro house.
Why People Dislike Skrillex?
I believe it all comes down to preferences. Yes, some people may not like him as a person or his style of music, but it's nothing more than that. Skrillex had all the qualities at that time (and still has) to take the EDM industry by storm.
However, some people are of the opinion that he is too overrated and over hyped. But again, this is all about personal choices. I might think a certain artist, producer, or DJ is overhyped because I do not like their music style.
What is Skrillex's Net Worth?
Skrillex is one of the richest DJs in the world. He has a $70 million net worth. Skrillex may easily earn more than $20 million per year from touring and licensing before taxes.
Skrillex has produced hit songs for singers such as Justin Bieber, Lady Gaga, and Diplo in addition to his own music. He's also made a tidy profit from successful real estate investments.
What Are Skrillex's Most Popular Songs
We will not have enough if we start talking about Skrillex's discography. He has made an appearance in your cultural periphery and will continue to do so. Skrillex haircut is already a talking point, but then there are the collaborations, the incredible travelling schedule, the OWSLA label, and the musicians he supports.
Let's discuss some Skrillex's best tracks he has produced:
1. SKRILLEX – Bangarang feat. Sirah
A collaboration with Sirah, Bangarang was one of the most played track in clubs and festivals when it released in 2011. This track got Skrillex initial fame and success in the EDM world.
2. SKRILLEX – WITH YOU, FRIENDS (LONG DRIVE)
As the name suggests, if you are in for a groovy mood – this track will take you places. With You, Friends is a vibey track and is considered his one of the best productions to date.
3. Benny Benassi ft. Gary Go – Cinema (Skrillex Remix)
How can we forget his remixes? Initially got fame from remixing big pop artists, Skrillex's remix of Benny Benassi's Cinema is one of the top rated tracks.
4. Skrillex and Diplo – "Where Are Ü Now" with Justin Bieber
People lost their minds when Skrillex and Diplo joined hands together and produced a massive track with Justin Bieber. A bit different to his usual style, this collaboration was an instant hit.
5. Skrillex – Scary Monsters And Nice Sprites
Who can forget the Grammy winner? Scary Monsters and Nice Sprites was the track which built Skrillex's name and credibility in the industry.
Final Remarks
Skrillex has been a staple to the EDM scene and revolutionized people's perspective of Electronica and Dubstep music. With so many accomplishments and successful tracks, he is one of the greatest (if not the greatest) American producers and DJ.
Additional Resources Related to Skrillex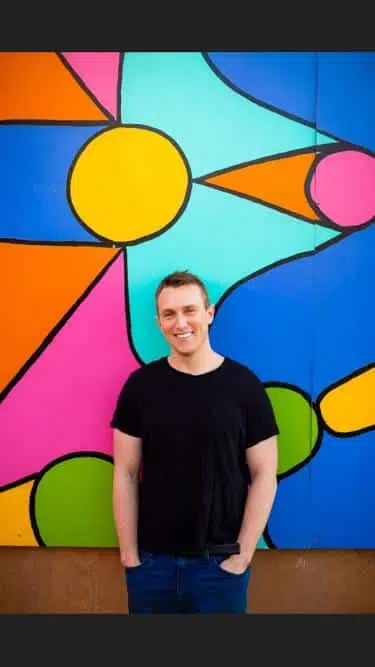 Starting with my first EDM event in 2010 at Nocturnal Wonderland and hearing One by Swedish House Mafia and Benny Bennassi's "Satisfaction" I have been hooked on EDM. While Above&Beyond and Anjunabeats captured my heart in 2012, the genre I love the most is Hardstyle and I feel the most alive when listening to it. My favorite part about the EDM world is the energy that is packed into each genre fan base and event. Writing for Deep In The Mix gives me the opportunity to contribute back to the EDM world I love so much.