Who is Pasquale Rotella?
Pasquale Rotella, born August 8th, 1974, is the creative visionary at the helm of Insomniac whose unique creativity and innovative vision have established Insomniac and himself as one of the most prominent figures in live entertainment for electronic dance music.
March 24th, 2023 was an exciting day for Rotella and Insomniac who announced the launch of the company's 30th Anniversary Milestone and celebrations planned for 2023 in a heartfelt video message on Instagram.
You can view the video on Instagram –> Here
Rotella hosted his first event at the age of 17 in Los Angeles and since Insomniac's humble beginnings in 1993, Insomniac's contributions have innovated the electronic dance music scene year after year.
As the founder and CEO of Insomniac, Rotella has delivered unique breathtaking experiences to dance music enthusiasts and ravers all over the globe.
In this article, we highlight Insomniac's 30th-anniversary milestone with celebratory plans throughout 2023 and delve into the life and career of Pasquale Rotella.
Founder and CEO, Pasquale Rotella, Celebrates Insomniac's 30th Anniversary Milestone
In epic celebratory fashion CEO and Founder of Insomniac, Pasquale Rotella, along with all the amazing people at Insomniac celebrated their 30th anniversary and kicked off the celebration with their immersive experience debut of 'Anniversary Lane' at the 11th edition of Beyond Wonderland SoCal.
On March 24th, 2023 – Rotella announced the launch of the company's 30th Anniversary celebrations in a heartfelt viral video that highlighted three decades of electronic dance music festivals and live events built on a foundation of peace, love, unity, and respect.
Since 1993 Insomniac has been at the forefront of live entertainment for electronic dance music in North America and over the last 30 years Insomniac has grown into a global entertainment company and lifestyle group.
In just the last year the Los Angeles-based live entertainment group Insomniac produced over 40 festivals, 200 concerts, and 1500 club nights.
Furthermore, the 40 festivals alone generated over 1 billion in economic impact.
A Heartfelt Message from CEO and Founder Pasquale Rotella
Pasquale Rotella's shared his heartfelt message and thoughts on 30 Years of Insomniac.
You can view the video on Instagram –> Here
Pasquale Rotella:

"Through the years, I had ideas of what could be possible, but never could have imagined what has become a reality today for Insomniac and the culture I love so much," said Rotella in the new video. "Everyone on this planet needs something to believe in. Our principles of peace, love, unity, and respect are the foundations our house is built on and why our scene is still growing. We've had 30 years together and I'm so excited for what the next 30 years hold. It really feels like we're just getting started. This is all because of you."

30 Years of Insomniac
Insomniac Debuts 'Anniversary Lane' at the 11th edition of Beyond Wonderland SoCal
In celebration of Insomniac's 30th Anniversary milestone, the company debuted a brand new immersive activation experience at the 11th Beyond Wonderland SoCal in San Bernardino, CA
If you missed Beyond Wonderland Socal, this interactive area highlighted iconic throwback performers and provided festival goers with an Insomniac branded milestone photo.
'Anniversary Lane' featured two eighty-foot-long LED video walls, captivating colors, and an Insomniac through the years visual experience where fans could strut through the video collage tunnel.
The video collage showcased Insomniac experiences from the last three decades including festival photos, fan videos, and voiceovers promoting the positive message that "All Are Welcome Here" in the rave community.
'Anniversary Lane' was a stunning visual and audio immersive experience that debuted at Beyond Wonderland but will also be present at all Insomniac festivals throughout 2023, including EDC Las Vegas, HARD Summer, Escape Halloween, EDC Orlando, and more.
History of Insomniac and its growth
Founded in 1993, Rotella launched Insomniac as a producer of the underground rave scene.
In 1995, he developed Nocturnal Wonderland, which is the longest-running festival in Insomniac's portfolio and also the longest-running and largest electronic music festival in the United States,
Building off the success and popularity of Nocturnal Wonderland, Insomniac produced the inaugural Electric Daisy Carnival in Los Angeles in 1997, and has since become Insomniac's largest and most iconic multi-day music festival which now takes place in Las Vegas at the Las Vegas Motor Speedway
Prior to Electric Daisy Carnival's permanent move to Las Vegas in 2011, Electric Daisy Carnival Los Angeles quickly developed a loyal following that helped grow the festival into a multi-day festival.
What Insomniac Has Planned for Their 30th Anniversary Celebration
Celebrating their 30th-anniversary celebration Insomniac announced that they will bring exciting new collaborations and special events to dance music enthusiasts and partygoers throughout the year.
For starters, Insomniac will be adding the debut of Hotel EDC to their calendar of events which will be a three-night and four-day raver takeover of Resorts World Las Vegas' Hilton Tower.
This exciting new addition will feature festival-themed accommodations and events all throughout EDC weekend.
In addition, later this year EDSea will set sail and transform the Norwegian Cruise Line's Norwegian Joy into a premium cruise and music festival experience scheduled to set sail through the Caribbean.
Since Insomniac's inception, they have been committed to innovating the industry and have been at the forefront of creating new business ventures, experiences, and events.
Insomniac remains dedicated to bringing even more unique events to its communities to amplify the fan-to-artist connection and one thing is for sure, 2023 is going to be bigger and better than ever for the global entertainment company.
Who is pasquale rotella?
Pasquale Rotella is an American entrepreneur and the founder and CEO of Insomniac Events, specializing in electronic dance music festivals. Rotella is a prominent figure in electronic dance music culture and live entertainment for electronic dance music because he has spent three decades creating and organizing major music festivals such as Electric Daisy Carnival, Beyond Wonderland, and Nocturnal Wonderland, and many more. Rotella has been a creative innovator in the rave and electronic dance music culture, and he has played a key role in promoting and developing the genre over the past few decades.
How much is Pasquale Rotella Worth?
In September 2021, Pasquale Rotella's net worth was estimated to be around $100 million. However, because of Rotella's ongoing business ventures and new product lines his net worth may have changed since September 2021.
Final Thoughts
In conclusion, Pasquale Rotella and Insomniac have made an incredible impact on the electronic dance music industry over the past 30 years.
From the early days of the rave scene to the modern-day mega festivals, Insomniac has been at the forefront of electronic dance music culture providing an outlet for self-expression and creating an international community of dance culture.
From small underground parties to massive festivals, Insomniac has remained true to its roots while evolving with the times.
As the company celebrates its 30th anniversary, it is clear that its contributions to the industry have been immeasurable.
Their commitment to safety, diversity, and inclusivity is an inspiration to us all.
Here's to another 30 years of unforgettable music, incredible experiences, and positive energy from Pasquale Rotella and Insomniac.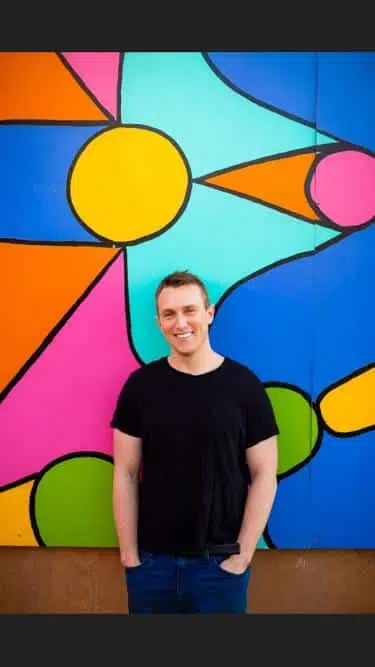 Starting with my first EDM event in 2010 at Nocturnal Wonderland and hearing One by Swedish House Mafia and Benny Bennassi's "Satisfaction" I have been hooked on EDM. While Above&Beyond and Anjunabeats captured my heart in 2012, the genre I love the most is Hardstyle and I feel the most alive when listening to it. My favorite part about the EDM world is the energy that is packed into each genre fan base and event. Writing for Deep In The Mix gives me the opportunity to contribute back to the EDM world I love so much.