DJ Marshmello is an electronic music producer, DJ, and internet personality from the United States. He originally gained popularity in early 2015 after posting remixes online.
He was an unknown, new producer in the 2015 trap and future bass scene, releasing excellent tracks.
Now he has some of the most listened-to songs in the world. That is all you really need to know about him, as he has hinted; the musician has been promoting the idea of 'simply enjoy the music, don't worry about me' ever since his debut.
Who is Marshmello?
Christopher Comstock, better known by his stage name Marshmello, was born in the United States on May 19, 1992.
Marshmello is known in the electronic dance music scene for his strong bass and synth element. He achieved popular crossover success in the late 2010s. The American DJ and artist cover his face by donning a Marshmallow helmet in the form of a bucket. In 2015, he made his debut in the electronic music scene.
Marshmello has not publicly confirmed or disputed that he is American DJ Chris Comstock, but in 2017 there were enough social media cues to identify him as such.
One of the most recent acts to sweep the globe in electronic music, Marshmello experienced a spectacular climb from the start. The mysterious producer is the latest in a long line of musicians prioritizing sound and talent over persona and ego.
The unknown artist entirely conceals the musician in what appears to be an open view by donning a marshmallow helmet. Marshmello adopts the disguised technique to echo his guiding principle: Let the music speak for itself, rather than using it as a commercial gimmick.
So it does, quite plainly and loudly.
The success of a few original songs and remixes from a year prior, including "SuMmeR," "FiNd Me," "BLo
cKs," and others, allowed Marshmello to achieve virtually immediate fame upon releasing the album in March 2015.
A media blitz from all the reputable electronic and international music outlets, including international digital retailer Beatport, followed this run of enigmatic music.
Where is Marshmello From?
He is a renowned DJ and producer in the United States, born in Philadelphia, Pennsylvania, on May 19, 1992. When we discuss his musical style, we include electronic dance music with a strong bass, synth, and groove element. Moe Shalizi manages the artist.
Marshmello DJ Career
In recent years, the producer Marshmello has gained international notoriety. Since making his debut in 2015, he has evolved from a remix producer and minor DJ to a well-known performer who has headlined numerous big music festivals, including Ultra, EDC, and others.
Millions of music lovers all around the world have been drawn to his distinctive style of music, which combines a slower tempo and vocals with elements of trap.
Marshmello rules the stage when performing live with his eagerly awaited and incredibly frantic DJ sets. Armed with the recognizable white marshmallow helmet, he is known as the masked DJ and producer who unleashes an unrivaled degree of amplified energy conveyed through heart-pounding bass, hip-hop, and trap toughness while also embracing pop-laden grooves and melodies at the core.
His performances have made him well-known on the live music and festival circuit, earning him high-profile appearances at HARD Day of the Dead, Ultra Music Festival, Beyond Wonderland, and other events. In June 2016, he will debut at the massive Electric Daisy Carnival in Las Vegas.
Along with an Australian tour that included many festival appearances, he also served as the tour's headlining act for his solo Keep It International Tour, a 29-date journey that was completely sold out in advance.
Marshmello continues to be shrouded in mystery, and the buzz is growing. Never is the question of whether the world discovers the guy behind the mask in focus. Instead, it is the music within that binds Marshmello to the larger music community as well as his cherished, expanding Mellogang.
Marshmello says people do not want to know who I am as he is here to make good music.
Why is Marshmello Hiding His Face?
One of modern music's most effective marketing strategies is Marshmello's refusal to discuss his identity with the general audience.
Even now, Marshmello is a prolific YouTuber who posts videos about cooking and gaming for his two series, 'Gaming with Marshmello' and 'Cooking with Marshmello.' He even collaborated with his management to upload a video about the history of the Marshmello brand to YouTube.
Even after only two years since the release of his very first single, Marshmello has elevated dance music to entirely new heights. It's reasonable to say that we'll continue to see the white bucket helmet around.
Let's just say this is a part of his appeal. And, if you think there will be a public unveiling – you will be disappointed. The only way we can learn the answer to the conundrum that is Marshmello is through conjecture.
Not that we can blame the artist, but any attempt to find out who he is is frequently quashed with panache. Perhaps the best example of marketing done properly in recent years is Chris Comstock's purported re-invention from Dotcom.
How Did Marshmello Become So Popular?
For appearances in front of the public and in his music videos, Marshmello dons a unique white helmet that resembles a marshmallow.
His identity was initially a mystery until Forbes revealed in April 2017 that he was Chris Comstock, citing instances like Skrillex referring to Marshmello as 'Chris' in an interview, Shalizi's managing role, and their shared birthday and tattoos.
The More Than Music (Artist Spotlight Series) documentary by Marshmello was made available on YouTube on July 2, 2019. Shalizi explains how much work went into developing the Marshmello brand in the documentary.
The Canadian electronic music artist Deadmau5, who also performs while sporting a "dead mouse" mascot head, served as an inspiration for both his stage name, a variant spelling of "marshmallow," and his marshmallow mascot head. In the music video for "Alone," Deadmau5's impact on Marshmello's persona is acknowledged.
He is also a YouTuber who has uploaded videos for his 'Gaming with Marshmello' and 'Cooking with Marshmello' series. Paula Abdul, an American singer, appeared as a guest in one of the latter's episodes.
In the cookery show, Marshmello was featured, demonstrating his cooking techniques for meals, snacks, and desserts. He appeared to be a non-speaker and communicated by body language in the videos.
Why is Marshmello Named Marshmello?
His music is simply one aspect of what will eventually make him a household name. His distinctive white Marshmello helmet and peculiar happy face contribute to his attraction.
The artist has taken considerable measures to ensure that the mask never comes off in public, in addition to making a lasting impression on everybody who comes into contact with it.
No matter how successful he has become, Marshmello's identity remains a mystery, at least in the eyes of the law. Even though Marshmello hasn't explicitly said who he is, the trail of breadcrumbs points to the man in the mask.
No matter how certain the internet is of his identity, Marshmello isn't going to confirm or deny it.
"I don't take my helmet off because I don't need or desire celebrity," he wrote on Twitter. "I honestly want to produce something inspiring that others can relate to. I and you both become Marshmello after wearing the helmet; we are all Marshmello."
What is Marshmello's Most Successful Song?
Although Marshmello was hardly recognized when he initially graced the world of dance music in 2015, his sound was intriguing and somewhat distinctive. Trap music at the time was ominous and distinguished by powerful bass with origins in dubstep and hip-hop.
With Marshmello's introduction, the trap arrangements took on a new, more jovial tone that went well with his cute appearance. His innovative production approach rocked the business and garnered widespread attention.
A synth-laced and groovy trap production called 'WaVez,' an original song shared on SoundCloud, served as the first sample of his music. He continued to put out music, including official remixes of Zedd's 'Beautiful Now' and Jack Ü's 'Where Are U Now.' Within a short time, Marshmello has gained widespread attention and support from none other than Skrillex.
Skrillex also reposted one of Marshmello's songs, 'Find Me' on SoundCloud. Producers and fans all over the world were left to wonder, 'Who is Marshmello?' or, even better, 'How does a novice secure a chance to remix an official track while winning over established artists like Zedd, Jack Ü, and Skrillex?'
How Rich is Marshmello?
Thanks to a creative combination of the enigmatic Marshmello mask, astute marketing, a sympathetic character, and his indisputable musical talent, Marshmello is one of the highest-paid DJs in the world.
His first significant job paid him $30,000 for a Halloween show in New York; within a few years, he earned six figures for each performance.
Marshmello has a buffed-up social media presence in addition to his stage appearances, including a hive of activity on Facebook and Instagram and a hugely popular YouTube series called 'Cooking with Marshmello.' What has Marshmello's net worth been like throughout the years?
Marshmello's net worth was $21 million in 2017, placing him at number 8 on Forbes' list of the world's highest-paid DJs. Although the sum was amazing for a DJ with only two years of experience, the highest earner on the list, Calvin Harris, made more than twice that amount ($48.5 million).
Marshmello was ranked fifth on Forbes' list of the highest-paid DJs in the world for 2018, with earnings of $23 million. Marshmello was chosen as the cover artist for Forbes' '30 Under 30' list due to his rapid climb in popularity and wealth.
However, Marshmello's net worth only really took up in 2019. The chill DJ earned a stunning $40 million in 2019, up from $23 million in 2018.
As a result, he was ranked behind The Chainsmokers in second place. In this ranking, Calvin Harris was ousted from the #1 spot for the first time in six years. Marshmello's income was 'an outlier among his peer group,' according to Forbes.
Frequently Asked Questions
Why is Marshmello so famous?
He rose to fame with hit songs like "Alone" and "Silence," which helped to establish him as one of the leading EDM artists of his generation. He has also been known for his distinctive helmet-wearing persona, which adds to the overall experience of his performances and makes him easily recognizable to fans.
What genre is Marshmello?
Marshemello's music blends elements of house, pop, and trap music to create upbeat, energetic tracks that are popular in clubs and at music festivals.
Final Remarks
Marshmello continues to be shrouded in mystery, and the buzz is growing. Never is the question of whether the world discovers the guy behind the mask in focus. Instead, it is the music within that binds Marshmello to the larger music community as well as his cherished, expanding Mellogang.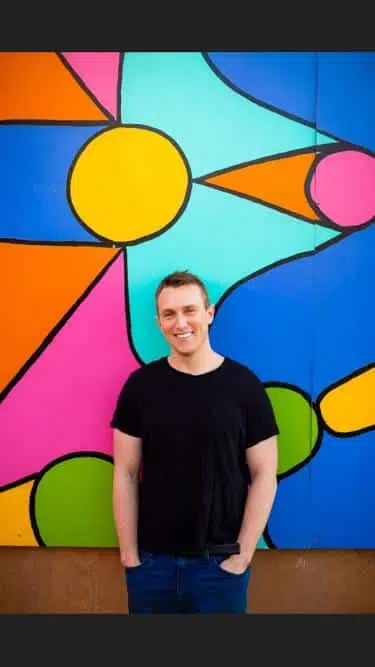 Starting with my first EDM event in 2010 at Nocturnal Wonderland and hearing One by Swedish House Mafia and Benny Bennassi's "Satisfaction" I have been hooked on EDM. While Above&Beyond and Anjunabeats captured my heart in 2012, the genre I love the most is Hardstyle and I feel the most alive when listening to it. My favorite part about the EDM world is the energy that is packed into each genre fan base and event. Writing for Deep In The Mix gives me the opportunity to contribute back to the EDM world I love so much.