As EDM enthusiasts, you likely know Kaskade, whose real name is Ryan Gary Raddon, but how much do you know about this house and progressive house DJ and producer?
If you're a Kasade fan and are interested in learning about your favorite artists then you're in luck because in this article we take a deep dive into the early days of Kaskade, the arc of his DJ career, and his enormous impact on the Electronic Dance Music industry.
Who is Kaskade?
Kaskade, (Ryan Gary Raddon), is a world-famous and award-winning American DJ, record producer, and remixer whose music career began in 1995, and has since established himself as one of the most influential artists in the industry.
Kaskade's dedication to creating great music has earned him headline spots at all the major festivals, DJ residencies at the hottest nightclubs around the world, and won the "America's Best DJ" award in 2011 and 2013.
Kaskade's Early Life
Kaskade was born on February 25, 1971, in Chicago, Illinois, grew up in Northbrook, a suburb of Chicago, and as a teenager attended Glenbrook Northbrook Highschool.
From an early age as a teenager, Kaskade caught the music and electronic dance music bug and would shop for the newest records at Gramophone Records on Clark Street in Chicago.
Kaskade would frequently shop at the record store and check out all the newest records and tracks, but prior to starting his DJ career, he served a two-year full-time mission for the Church of Jesus Christ of Latter-day Saints in Japan at the age of 19.
He attended the University of Utah, graduated with a degree in communications, and ran a record store in Salt Lake City called Mechanized with his friend Jodi Call.
Kaskade's DJ Career
1995 to 2000 Kaskade Begins His DJ Career
Kaskade has had a flourishing DJ career starting in 1995 and his DJ career can be broken up into four eras starting with his first six years as a DJ and producer from 1995 to 2000.
During this time Kaskade began DJing and started his first monthly Monday night party at a basement venue called Club Manhattan.
About 5 years later Kaskade moved to San Francisco in May 2000 and started working as an A&R assistant to John Elkins at the house and electronic music label Om records.
It was roughly around this time that Kaskade took on his current stage name of Kaskade and with his experience as an A&R assistant he was able to experiment and develop his own signature house and progressive house.
Later, he moved to San Francisco in May 2000, where he started working as an A&R assistant to John Elkins at Om Records, a house and electronic music label.
Then, the end of the year 2000 would lead to Kaskade's second era of his DJ career with A&R experience under his belt, regular DJing parties, and a passion for music production and experimentation.
2001-2006: Debut Single
Kaskade's second era from 2001 to 2006 kicked off with the release of his first single titled "What I Say," which was later released on his debut album "It's You, It's Me."
In addition to "What I Say" the album was composed of the tracks "Gonna Make It", "I Feel Like", and "It's You, It's Me."
Kaskade then went on to produce 4 non-album singles "True" and "Keep On" in 2004 as well as "Sweet Love" and "Everything" in 2005.
In addition to these singles Kaskade produced his second album titled "In The Moment" which was composed of the tracks "Steppin Out", "Soundtrack to The Soul", "Sweet Love", and "Everything"
2006-2009: Kaskade's Key Collaborations with Deadmau5
During his third era, Kaskade made some major changes in his career starting with his departure from Om Records and his signing with Ultra Records.
Following his signing with Ultra Records Kaskade then began working and collaborating with the up-and-coming Canadian electronic dance music producer known as Deadmau5 to produce tracks on Strobelite Seduction.
During this time these two EDM DJs and producers went on to produce several hit songs including their first single which was released as an EP titled "Move for Me."
This hit single was especially important for Kaskade and his career because the single became his fifth top-ten hit on the Billboard charts and hit the number one position in its September 2008 edition.
In addition, this single propelled his audience reach by crossing over with Deadmau5's audience and reached number 71 on the Canadian Hot 100 in February 2009.
Later, Kaskade and Deadmau5 produced "I Remember" which became his first UK hit, and closed out this era with hit singles including "Angel on My Shoulder" and "Step One Two".
2010-2015: EDM's Breakthrough Period in North America
From 2015 onwards, Kaskade released some of his most popular albums and tracks that both secured his status as an EDM heavyweight and play a significant role in dance music's cataclysmic rise in popularity in North America.
This included tracks such as:
Dynasty: Featuring Haley Gibby on vocals, this track was released in 2010.
Turn it Down (with Rebecca & Fiona): Released on Sep 13th, 2011 on Ultra Records and was later included in Kaskade's mega-hit album Fire & Ice which also included a Summer Tour for Kaskade.
Atmosphere: Released in December 2013, this song was nominated for two Grammy Awards. These awards were for Best Dance Recording and Best Dance/Electronica Album.
Kaskade's chart-topping hits, hit singles, amazing albums, and successful tours from 2010 through 2015 landed him numerous high-profile headline spots and one of Las Vegas's first EDM DJ residents.
On May 30th, 2010 Kaskade became one of the first EDM artists to secure a residency in Las Vegas when he became a resident DJ at the iconic Encore Beach Club in Las Vegas, NV.
Kaskade signing this residency and inking this deal was huge for EDM because it paved the way for future EDM residencies and started to transform the Las Vegas nightclub scene as a major EDM hub.
From 2010 – 2015 Kaskade embarked on hugely successful North American tours as well as headlined the best music festivals such as Ultra Music Festival, Electric Daisy Carnival, and Coachella.
Lastly, Kaskade's headline appearances and landmark residencies in Las Vegas played a significant role in elevating EDM's popularity in North America and helped to establish it as a mainstream genre.
2015 to 2023 and Onward: For Kaskade
From 2015 onwards, Kaskade has continued to maintain his stature as a leading figure in the electronic dance music industry with the release of several successful albums and collaborative projects with other prominent artists.
In 2015, Kaskade released his tenth album, "Automatic" which was composed of fourteen solo and collaboration tracks.
"Automatic" featured collaborations with artists such as Galantis, CID, and John Dahlback.
In addition, "Automatic" showcased Kaskade's uncanny ability to identify, collaborate, and feature amazing vocalists and musicians such as Tamra Kennan, Sasha Sloan, Illsey, Tess Comrie, Estelle, K Flay, Scott Shepard, Sansa, and KOLAJ.
"Automatic" – Kaskade – 2015
Then in 2018, Kaskade rocked the internet world once again with his unique Christmas album titled "Kaskade Christmas" which debuted in 2018.
Kaskade Christmas Deluxe – Kaskade – 2018
Then, most recently, Kaskade and Deadmau5 teamed up once again to create a 10-song studio album "Self Titled Album" under the alias Kx5.
Self-Titled Album – Kx5
One thing is for sure, Kaskade is a gem of the EDM world who continues to enchant his audience with his heartfelt progressive house beats and soul-touching vocal tracks.
Awards and Nominations of Kaskade:
Several songs of Kaskade have been on different lists of top tracks.
He was voted "America's Best DJ" in 2011 and 2013 by DJ Times and has been nominated for several Grammy awards which are detailed as
Year
Nominee / Work
Award
Result
2013
Fire & Ice
Best Dance/Electronic Album
Nominated
2014
Atmosphere
Nominated
Best Dance Recording
Atmosphere
Nominated
2015
"Smile (Kaskade Edit)"

Best Remixed Recording Non-classical
Nominated
2016
"Runaway (U & I) (Kaskade Remix)"
Best Remixed Recording Non-classical
Nominated
2017
"Only (Kaskade x Lipless Remix)"
Best Remixed Recording Non-classical
Nominated
2019
Stargazing (Kaskade Remix)
Best Remixed Recording Non-classical
Nominated
Kaskade's Top Songs and Awards
Kaskade's Creative Process and Philosophy
Behind the scenes, Kaskade is a dedicated artist who takes his craft seriously and has described his creative process as a "constant search for inspiration.
One thing that makes Kaskade's music so great is he draws inspiration from a wide range of sources, including his personal experiences, nature, and other forms of art.
Kaskade is a proponent of positivity and mindfulness and believes that music can have a transformative power on individuals and society.
In recent years, Kaskade has also been active in philanthropy, supporting causes like mental health awareness, and has spoken out against negativity and divisiveness that periodically crops up in the EDM community.
Overall, Kaskade has remained at the forefront of dance music and live entertainment and a major component of his success is his dedication to creating and spreading uplifting messages that bring people together through music.
America's Best DJ Awards:
Kaskade won the following awards for America's Best DJ:
Kaskade's Future Plans and Legacy
As Kaskade enters 2023 he shows no signs of slowing down or compromising his vision.
Kaskade has maintained an active touring schedule, performing at major festivals such as EDC, Ultra Music Festival Miami Tomorrowland, Electric Zoo, and Lollapalooza, and continues to sell out venues and clubs across the United States.
Kaskade's legacy as a pioneering DJ and producer is already secure, but he also hopes to leave a positive impact on the world beyond his stage appearances as a DJ and live entertainer.
Lastly, he has supported various charitable causes, such as environmental conservation and education, and urged his fans to get involved and make a difference.
Frequently Asked Questions
How old is Kaskade?
Born on February 25, 1971, Kaskade is currently 52 years old in 2023. In 1995 when he was 24 years old he started DJing and is currently one of the top DJs and music producers in America. 
How much is Kaskade worth?
Kaskade has a net worth of $60 million. A major portion of his net worth comes from his Singing and DJing career.   
Where is Kaskade from?
Kaskade was born in Chicago on February 25, 1971, grew up nearby Northbrook, and attended Glenbrook North High School, but currently lives in Los Angeles California with his wife and three daughters.
Is Kaskade still a Mormon?
Yes, Kaskade is still a Mormon. Despite being a singer and electronic dance music producer and DJ, he is still a member of the Church of Jesus Christ of Latter-day Saints.
Who is Kaskade's wife?
Naomi Raddon is Kaskade's wife. Naomi is a former snowboarder and a business manager for Kaskade Music. Naomi married this prominent DJ in 1992 and he has three children with her. 
What is Kaskade Redux?
Redux means something that is revived or something brought back. Kaskade redux means all the music re-done by Kaskade and his partners. Kaskade Redux was started in 2013 as a Kaskade tour. During this Redux, Kaskade mainly focused on his classic deep house production with a modern twist. In six years, this Redux has become a fundamental facet of Kaskade's career. 
How did Kaskade get famous?
Although Kaskade started his DJing career in 1995 he became popular during the revival of American progressive house in late 2008 and early 2009.
The most important personalities who played a definite role in Kaskade getting famous are Deadmau5 and Wolfgang Gartner.
In 2014, Forbes ranked Kaskade as the No.08 highest-paid DJ in the world earning $17 million in that year alone. Despite being one of the best and highest-paid DJs he remains true to his faith and values.  
What genre is Kaskade?
Kaskade is a multi-faceted musician that has carved out a strong niche for himself in EDM and house music due to his impeccable mastery over several sub-genres of house and progressive EDM sounds. While his music encompasses a wide array of various EDM sub-genres, Kaskade is most widely recognized for his contributions to house and progressive genres in Electronic Dance Music.
What song is Kaskade known for?
This well-known American DJ and Electronic Dance Music producer has released ten studio albums, three compilation albums, 54 singles, and seven mix albums. Although there has been a huge list of his tracks but "Turn It Down" remains Kaskade's top performance of all time.
Kaskade Tour: Where You Can See Kaskade?
| | | |
| --- | --- | --- |
| Sr. No | Date | Venue |
| 01 | 11 Mar, 2023 | Zouk Nightclub, Las Vegas, NV |
| 02 | 18 Mar, 2023 | Moody Amphitheater, Austin, TX |
| 03 | 25 Mar, 2023 | AYU Dayclub, Las Vegas, NV |
| 04 | 08 Apr, 2023 | Zouk Nightclub, Las Vegas, NV |
| 05 | 15 Apr, 2023 | AYU Dayclub, Las Vegas, NV |
| 06 | 21 Apr, 2023 | 11.11 EI Paso, TX |
| 07 | 29 Apr, 2023 | AYU Dayclub, Las Vegas, NV |
| 08 | 06 May, 2023 | AYU Dayclub, Las Vegas, NV |
| 09 | 13 May, 2023 | AYU Dayclub, Las Vegas, NV |
| 10 | 21 May, 2023 | AYU Dayclub, Las Vegas, NV |
| 11 | 27 May, 2023 | AYU Dayclub, Las Vegas, NV |
| 12 | 28 May, 2023 | Indy 500 Snake Pit, Indianapolis, IN |
| 13 | 03 Jun, 2023 | AYU Dayclub, Las Vegas, NV |
| 14 | 15 Jun, 2023 | Zouk Nightclub, Las Vegas, NV |
| 15 | 24 Jun, 2023 | AYU Dayclub, Las Vegas, NV |
| 16 | 01 Jul, 2023 | AYU Dayclub, Las Vegas, NV |
| 17 | 08 Jul, 2023 | AYU Dayclub, Las Vegas, NV |
| 18 | 15 Jul, 2023 | AYU Dayclub, Las Vegas, NV |
| 19 | 22 Jul, 2023 | AYU Dayclub, Las Vegas, NV |
| 20 | 29 Jul, 2023 | AYU Dayclub, Las Vegas, NV |
| 21 | 05 Aug, 2023 | AYU Dayclub, Las Vegas, NV |
| 22 | 05 Aug, 2023 | Hard Summer Music Festival, Los Angeles, CA |
| 23 | 12 Aug, 2023 | AYU Dayclub, Las Vegas, NV |
| 24 | 02 Sep, 2023 | Zouk Nightclub, Las Vegas, NV |
| 25 | 14 Sep, 2023 | Zouk Nightclub, Las Vegas, NV |
| 26 | 23 Sep, 2023 | AYU Dayclub, Las Vegas, NV |
Kaskade Tour Schedule and DJ Appearances
Final Remarks:
Kaskade's contributions to the Dance/Electronic genre have been nothing short of extraordinary, and his enduring legacy is a testament to his boundless creativity and unwavering passion for dance music.
If you liked this article, don't forget to share it with a friend and we hope you get a chance to check out Kaskade in 2023.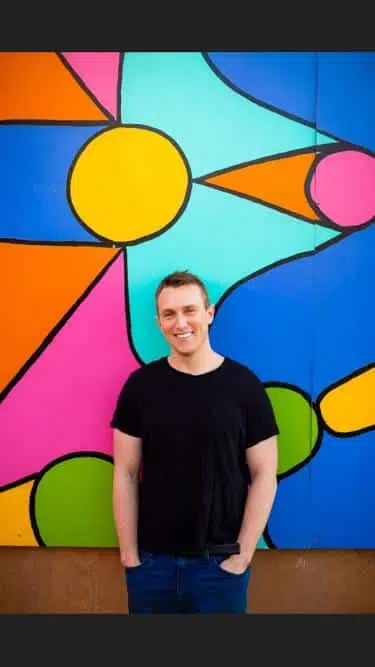 Starting with my first EDM event in 2010 at Nocturnal Wonderland and hearing One by Swedish House Mafia and Benny Bennassi's "Satisfaction" I have been hooked on EDM. While Above&Beyond and Anjunabeats captured my heart in 2012, the genre I love the most is Hardstyle and I feel the most alive when listening to it. My favorite part about the EDM world is the energy that is packed into each genre fan base and event. Writing for Deep In The Mix gives me the opportunity to contribute back to the EDM world I love so much.