You may not be familiar with the term moombahton, but you may have heard the music especially since the day it was brought into to the mainstream and influenced so many popular tracks.
What is Moombahton?
The term moombahton itself comes from the word Moombah and reggaeton. Moombah here refers to a track by Suriname DJ Chuckie and Dutch DJ Silvio Ecomo.
While reggaeton is also a combination of the word reggae and suffix ton. But sometimes words can be complicated yet insignificant.
You can hear the sound of Reggaeton on the popular track Despacito by Luis Fonsi.
In short, the moombahton meaning is a fusion between Moombah house music with reggaeton.
It has the characteristic of both house music and reggae. The tracks are usually chill, danceable, slow, and sexy. It also has a tropical feel to it. The perfect music to play at beach parties.
Moombahton used to be an underground genre. But along with the popularity of reggaeton and more DJ's releasing more moombahton tracks, it has started to become popular among the mainstream.
Even if you are not into Moombahton specifically, you may have already heard "Sorry" by Justin Bieber and "One Dance" by Drake.
Both popular tracks are heavily inspired by moombahton or can even be considered moombahton track themselves.
Here we discuss a little deeper so you can get a better understanding of moombahton's meaning and its dynamics throughout the years.
The Origins of Moombahton
The history started in 2009. DJ Dave Nada was playing for a crowd that was not particularly into house music.
He played "Moombah" by Afrojack and slowed it down from 128 BPM to 108 BPM. Surprisingly, the crowds love it and that was how moombahton was born.
More artists produce and remix tracks in 108 BPM since then.
Moombahton is a fusion of multiple genres such as a house, reggaeton, electro house, dancehall, dutch house, reggae fusion, and afrobeat.
It carries characteristics from every genre fused into more fun dance-able tracks.
What Makes a Moombahton Song?
By looking back at the history, Moombahton was started when a house track was slowed down.
From this, we can already deduce that Moombahton tracks are slower than house tracks.
Since the birth of Moombahton, a lot of DJs started to create remixes of different tracks and slow them down to 108 BPM and share the tracks on Soundcloud.
A moombahton track also includes a thick and noticeable bass line along with dramatic builds and quick drum fills. Sometimes, moombahton tracks include synthesizers and rap Capella samples to the mix.
The rhythm of Moombahton is very influenced by house music, especially Dutch house followed by the slow tempo and noticeable percussion of reggaeton.
It often but not always includes vocals. In later and more modern Moombahton tracks, it comes with a full set of lyrics whether it is original or a remix from preexisting pop songs.
Subgenres of Moombahton
Along with the rising popularity of Moombahton, other subgenres were born. Two of the most popular subgenres of Moombahton are:
Moombahcore
Moombahcore is a subgenre of moombahton that incorporates other characters from different genres such as new style hardcore, breakcore, and techstep.
The tempo of moombahton is pretty slow. Usually around 100 to 115 BPM. Moombahcore often incorporated elements such as synth and distorted bassline along with a complex percussion pattern.
Moombahsoul
Meanwhile, moombahsoul is a subgenre of moombahton but with a heavier influence of deep house music.
The tracks are usually more chilled because they incorporate elements from soul and lofi. But it still keeps the iconic moombahton drum pattern and textures. The tracks often include vocals and synth.
Top Artists that Have Incorporated Moombahton Into Their Music
More recently, there have been many artists who started to make moombahton tracks.
They can be original tracks or remixes of pre-existing songs from different genres.
It is also extensively used in popular pop songs. The following artists are well known for incorporating moombahton into their works.
10 Artists that have made Moombahton tracks
1. Dave Nada
Dave Nada is arguably the reason Moombahton exists in the first place. He makes tracks and remixes and is part of a group called Nadastrom. He also happens to be the creator of Dutch house and Moombahton.
2. Knife Party
Knife Party is a duo consisting of Rob Swire and Gareth McGrillen. They used to be members of Australian drum and bass band Pendulum.
3. Nadastrom
Nadastrom is a duo consisting of Dave Nada and Matt Nordstrom. They released a debut on vinyl, and it was sold out. With Nadastrom, Dave Nada combining elements of dance, hip hop, and punk rock.
4. Rogue
Started his career by uploading dubstep remixes on YouTube, the artist now stands amongst the most popular EDM producers in the industry. He is known for his unique combination of modern bass music with raw emotion and enchanting melodies.
5. Droptek
Droptek is an electronic music producer. His works cover multiple styles including electro, Dubstep, Glitch-hop, and Drum and Bass.
6. Yellow Claw
Yellow Claw is a duo from Amsterdam. Their music is a mix of multiple genres including trap, dubstep, hip hop, and moombahton.
7. Skrillex
The well-known DJ is credited as one who brought the popularity of Moombahton to the mainstream. He produced tracks and collaborated with popular artists such as Justin Bieber for his track "Sorry".
8. Kill the Noise
One of the most popular names on the scene. He has collaborated with different artists including Dillon Francis for their release "Dill the Noise". His works cover mostly drum and bass, dubstep, and house.
9. Angger Dimas
The Indonesian DJ has already collaborated with popular artists and other musicians such as Steve Aoki and Iggy Azalea. He produced remixes and original tracks and has been called the number one DJ in Indonesia.
10. Steve Aoki
The DJ has known for his remixes as well as his original releases. He has collaborated with many popular artists such as Linkin Park, Blink-182, BTS, Backstreet Boys, and many more.
10 Artists That Have Created Moombahton
1. Munchi
Munchi is a music producer from Rotterdam. He is known as the musician who created the template of moombahton. He is also known as the originator of Moombahcore.
2. Dillon Francis
Dillon Francis is a young electronic music producer/ DJ with a stream of remixes and original releases. He has caught the attention of top musicians in clubland along with the listener who loves his works.
3. Major Lazer
A group of popular DJs consists of Diplo, Jillionaire, and Walshy Fire. In 2010, the group released "Lazerproof," a free to download mixtape.
Their major breakthrough is a collaboration with Beyonce on her single "Who Run the World (Girls)".
4. Diplo
Diplo is the sole executive producer of Major Lazer. He is one of the most popular DJs in the music industry. He already collaborated with multiple artists such as Bruno Mars, Tyga, Shaggy, and many more.
5. Bro Safari
The Italian born DJ is starting to gain fame after his work with Nick Weiller and Ludacris. He also collaborated with other moombahton artists such as Etc!Etc!
6. ETC!ETC!
One of the most popular artists in the electronic music scene. ETC!ETC releases many remixes and originals. He also collaborates with other artists in the Moombahton scene.
7. Valentino Khan
Valentino Khan is known as the musician who produces everything from hip-hop to dance music.
He has produced tracks for Grammy award-winning artists such as B.o.b, Bruno Mars, 2 Chainz, Tyga, Iggy Azalea, and many more.
8. Gent & Jawns
Long-time friends Billy the Gent and Long Jawns are united into a group called Gent and Jawns. Their release of Moombahton track "Vibrate" broke the dance floor and shortly after that, they release their EP "Holler".
9. Afrojack
We cannot discuss Moombahton without mentioning Afrojack. He is a music producer and remixer. His debut album was released in 2014. He is listed as one of the top 100 DJs on DJ Mag.
10. Tittsworth
He is an American DJ as well as a night club owner and a record label owner. He has collaborated with popular artists such as Pitbull, Kid Sister, Q-Tip, and many more. His works cover house music, techno, and moombahton.
Top 10 Moombahton Songs to Help Get You Started
Whether you have or haven't listened to any moombahton tracks, you may now feel the urge to listen to them. If you do not know where to start, we suggest you listen to some of the top 10 best moombahton songs:
Munchi – Sandungeo
Sidney Samson – Riverside (Dave Nada Moombahton Edit)
Dillon Francis – Masta Blasta
Pickster and Melo – El Bumper
Nadastrom – i!!
JWLS – Bashin
Tittsworth & Alvin Risk – Pendejas
Gent & Jawns – Vibrate
Etc!Etc! & Bro Safari – Suspects
Valentino Khan & Will Bailey – Rukus
Final Thoughts
Even when the peak of moombahton's popularity seems like a temporary trend, the genre is still very much alive up to this day.
A lot of DJs now produce moombahton tracks. Moombahton tracks are also continuously played at night clubs.
Just like any other electronic music, moombahton artists keep experimenting and therefore new subgenres are born. We can expect moombahton to continue to grow in popularity over the coming decade.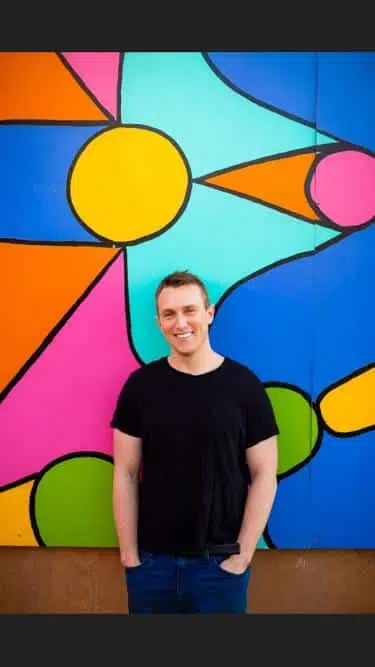 Starting with my first EDM event in 2010 at Nocturnal Wonderland and hearing One by Swedish House Mafia and Benny Bennassi's "Satisfaction" I have been hooked on EDM. While Above&Beyond and Anjunabeats captured my heart in 2012, the genre I love the most is Hardstyle and I feel the most alive when listening to it. My favorite part about the EDM world is the energy that is packed into each genre fan base and event. Writing for Deep In The Mix gives me the opportunity to contribute back to the EDM world I love so much.