The cultural impact of hardstyle music can never be denied. As a sub-genre of EDM (electronic dance music), hardstyle is characterized by heavy use of synthesizers and sound distortion.
Loved by thousands of festival-goers and trance music fans, this energizing music genre is filled with the kinds of kicks and bass that demand your most liberated dance moves.
While it all began in the Netherlands, it would be impossible to say that this electrifying dance music is not been loved anywhere else. It has made its way into listeners' hearts across continents, making it very clear that the genre is here to stay.
Take a look at the evolution of hardstyle music, from the late 90s and early 2000s to commercialization and present-day mainstream acclaim.
What Defines Hardstyle?
With a close affiliation to hard trance, hardstyle music includes hard house, hardcore, and techno elements.
Some people refer to hardstyle as hard bass, an apt title for a genre that relies on intense basslines.
As part of the EDM family, it only makes sense that the hardstyle genre can be distinguished by a hard kick drum and other distorted sounds, riding on the bassline's intensity.
Though many of the types of hardstyle you hear today are a lot different from early hardstyle, they all tend to range between 135 and 160 BPM.
Who Invented Hardstyle?
Amid an uprising of musical genres, hardstyle music arose. It began in the late 1990s as an experiment amongst Dutch musicians who mixed different elements of different genres.
Two notable genres amongst these are hardcore and hard trance. Because hardstyle results from the evolution and mixture of other genres, it is difficult to say precisely when and how it began.
For this same reason, there is no way to tell who the first pioneer of hardstyle was. It is worth noting, however, that Q-dance produced the first credited hardstyle event in 2000.
The events company later went on to trademark the term 'hardstyle', after realizing the success and potential of hardstyle-centered events.
Popular Types of Hardstyle
Though all types of hardstyle are similar in one way or another, subgenres do exist. With differences in tempo and mood, the most popular types of hardstyle revolve around subcultures of their own.
From early hardstyle to younger subgenres like euphoric hardstyle and rawstyle, the genre has quickly branched out into multiple unique sounds with their own personalities.
1. Euphoric Hardstyle
Staying true to its name, the euphoric hardstyle features a distinct use of 'cheerful' samples, upbeat melodies, and catchy lyrics.
These elements make euphoric hardstyle and a perfect way for festival-goers to connect through dancing, chanting, and singing along.
Of course, the emphasis is on creating a sense of euphoria, giving this subgenre a 'feel-good' appeal.
2. Rawstyle
Influenced by hardcore and early hardstyle, rawstyle can be recognized by its reliance on darker melodies and overall harder sounds.
Some rawstyle also includes aggressive lyrics. In this way, rawstyle is in direct contrast with euphoric hardstyle.
This combination is one that creates a more raw sound, hence the name of this subgenre.
3. Reverse Bass
Reverse bass is characterized by a pulsating rhythm, which is created by reversing the bassline.
With the tail being stronger than the front, a reverse bass song completely changes what a listener would expect to hear from the sound of a regular kick.
The effect is a mesmerizing yet energizing dance tune.
4. Hardcore
While it is debatable that hardcore is a subgenre of hardstyle and not a completely different genre altogether, its influence on and similarity to hardstyle cannot be denied.
Hardcore is a fast-paced sound (160 – 200 bpm) with intense kicks and synthesized bass that creates a challenging and often aggressive techno beat.
Where is Hardstyle popular?
With the roots of hardstyle being in the Netherlands, much of its love is concentrated in Europe.
Some of the world's most popular hardstyle festivals and events happen in European countries such as the Netherlands, Czech Republic, and Germany.
The United Kingdom also makes up a significant part of hardstyle's listenership.
Despite its popularity in Europe, however, hardstyle music has begun to impact other parts of the world over the past few years.
Listeners in Australia, South Africa, and the US began to pay more and more attention to this genre from the mid-2000s onwards.
Popular Indoor and Outdoor Hardstyle Events
Hardstyle is essentially festival and dance music. Having reached its commercial peak, the genre resonates with those who love the open air, flashing stage lights, being surrounded by like-minded festival-goers, and dancing like there is no tomorrow.
Indoor events are well-loved, too, with smoke machines and sky-high ceilings that create an atmosphere of freedom and happiness. The underlying fact is that this is a genre that brings people together, no matter where they are from.
The rise of so many events is a testament to how much the genre has grown, both in and outside its European beginnings.
Defqon. 1
Arguably the most famous of all hardstyle events, Defqon.1 has been alive and kicking for decades.
It is best described as an annual weekend festival that takes place in the Netherlands, Australia, and Chile.
The event revolves mostly around hardstyle, but attendees can also enjoy hard trance, hardcore, and hard techno at the event.
For those who cannot attend physically, Defqon.1 is also live-streamed through video and audio.
Each year, the festival features a theme and anthem, which sets the tone for one of the best weekends that attendees get to experience.
Over the years, popular acts have included DJ Coone, Noisecontrollers, Da Tweekaz, Wildstylez, and Brennan Heart.
Intents
Intents in a multi-day festival that takes place on a campground. It spans over two days, with hardstyle, hardcore, and freestyle's best performers giving attendees an unforgettable experience.
Intents is well known for its spectacular stage production that includes lights, lasers, and pyrotechnics that all work in harmony with video and audio. The festival venue is decorated with some of the most memorable themes and colors on top of it all.
Reverze
Held in Antwerpen, Belgium each year, Reverze is an event that revolves around hardstyle, hardcore, and jumpstyle. Each year, the event organizers present a theme and anthem made by a DJ, which both drives what those in attendance can expect.
Reverze is held in the Sportpaleis and Lotto Arena, with a different lineup for each arena.
Qlimax
Qlimax is an annual hard dance and hardstyle event held by Q-dance in the Netherlands. As one of the world's leading hardstyle events, it attracts almost 30,000 EDM lovers each year. With an emphasis on phenomenal stage production and sound, Qlimax offers a full and satisfying experience.
Like many other dance events and festivals, this one features an annual anthem. Some notable artists in the lineup have included The Prophet, Wildstylez, DJ Isaac, Alpha Twins, and Da Tweekaz.
Hardstyle's Growth Worldwide
Although a relatively young genre, hardstyle has made great strides in its reach across the world.
From humble beginnings amongst a small fanbase in the Netherlands to make its way across multiple continents, this genre has shown that even the most unexpected sounds can be appreciated by music lovers worldwide.
With its earlier years being lived out in the underground EDM scene, hardstyle made a refreshing breakthrough in the 2010s as a commercially accepted genre.
Since then, it has made its transition from an exclusively Dutch experience to one that fans worldwide could jam to.
In terms of the genre, the early 2000s were characterized by an emergence of hardstyle labels such as Fusion Records and Scantraxx.
This, along with a move to a more melodic sound (i.e., euphoric hardstyle), played a significant role in making hardstyle accessible to listeners outside of the Netherlands and Italy.
During the late 2000s, the more melodic types of hardstyle picked up in popularity over the internet, further driving the spread of the genre as a whole.
Not only did global listenership grow, but musicians in other countries were also able to produce and develop hardstyle, adding a local flair where they saw fit.
As a result, hardstyle has become a vast and versatile genre that can be enjoyed in the comfort of one's bedroom, as well as in the open air with flashing lights and joyous crowds.
Today, it is one of the most loved areas of EDM, solidifying its presence amongst older genres.
Frequently Asked Questions
Is EDM and hardstyle the same thing?
Hardstyle is a sub-genre of EDM so they aren't necessarily the same thing. Hardstyle is EDM music but EDM music isn't necessarily hardstyle.
Who popularized hardstyle?
Hardstyle is a sub-genre of electronic dance music (EDM) that originated in the Netherlands in the early 2000s. It was popularized by several Dutch DJs and producers, including Showtek, D-Block & S-te-Fan, and Headhunterz, who helped to shape the sound and bring it to a wider audience.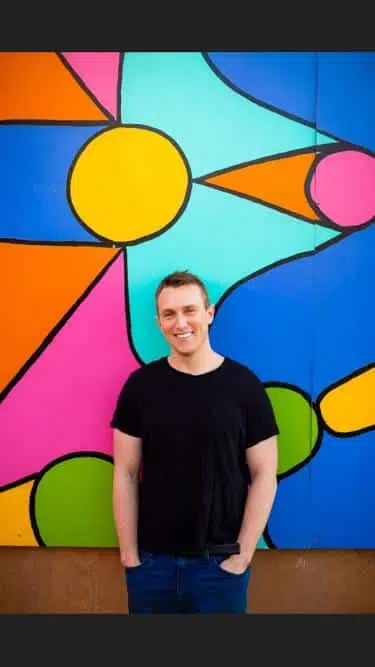 Starting with my first EDM event in 2010 at Nocturnal Wonderland and hearing One by Swedish House Mafia and Benny Bennassi's "Satisfaction" I have been hooked on EDM. While Above&Beyond and Anjunabeats captured my heart in 2012, the genre I love the most is Hardstyle and I feel the most alive when listening to it. My favorite part about the EDM world is the energy that is packed into each genre fan base and event. Writing for Deep In The Mix gives me the opportunity to contribute back to the EDM world I love so much.