Music is a form of art that is flexible and keeps evolving. The birth of new genres and sub-genres is a common occurrence in the music industry.
Some music becomes very popular and is able to break into the mainstream. While others remain exclusive to their listeners in the underground music scene.
Grime is one of the genres which is not so well known around the globe but has a loyal fan base and keeps surviving.
It has become that one sweet spot that is known to only a certain number of its loyal fans. Even though, the genre has proved to survive.
Now, there are a lot of grime tracks considered classics while so many young artists keep producing new grime music.
For non-grime fans, it can be a little confusing. Especially if you are not into hip hop and its subgenres, in particular, all of these types of music sound similar.
They all involve rap and beats, so what makes them so different?
In this article, we will discuss a little bit further about the grime music genre and everything you need to know about it.
What is Grime Music?
Grime is a genre of electronic music that combines elements of jungle, dancehall, and hip-hop.
The music can be recognized by its rapid, syncopated breakbeats usually around 140 BPM per minute.
It often features aggressive electronic sounds and includes MCing and the lyric often revolves around urban life. It also has grunge-style bass lines and a lot of melodies.
Grime music used to be underground music played on pirate radios before gaining its popularity in the UK during the mid-2000s.
The music began to gain popularity in Canada in the 2010s. It is considered one of the most significant music developments in the UK for decades.
Before the name grime was used, there were a lot of other names used to describe this music. Some called it 8 bar, nu shape, sub low, and eskibeat.
The name grime was finally used after a journalist called the music's heavy sound grimy. Some also referred to the music as grimy garage and became only grime later on.
Grime takes elements from different music. In the early years, musicians such as Wiley combine the drums from Drum and Bass, vocal style from UK garage, and some rhythm from dancehall.
This fusion united different music lovers and gather more listeners and that was how grime gained its popularity.
Even though grime made its way to Canada, it does not get international recognition. It grew so fast in the UK but up until now, its main scene and fan base are still in the UK.
What is the Difference between Grime and Rap?
Grime is a product of music evolution. From hip-hop to rap, and from rap to grime. It has now become its own genre.
Even though the origins of grime incorporate some elements of hip-hop, grime is mostly influenced by UK garage and jungle, and that is what makes Grime different from hip-hop.
In grime, the song is usually fast-paced and skillfully rapped over. The rapper is not just rapping following the beat.
They often incorporate melody as well and have to be able to catch the drop.
Grime is also known for repetitive phrases and that is what makes the music so memorable and strong in the scene.
There are a lot of subgenres of hip-hop that involve rapping in their tracks. In grime music, usually, the track is performed by a crew with one phrase that keeps repeating throughout the song to make it memorable.
What is the Difference between Grime and Drill?
Drill music is a style of trap music but is mostly known for its dark, violent, and nihilistic lyrics.
It incorporates a lot of trap elements including autotune filter for the vocals. Even though it takes elements from trap music, the tempo is usually slower around 60 to 70 beats per minute.
This is one of the most distinct differences between drill and grime. Drill music is known for its slow tempo while grime is the opposite which is high-paced and never goes slower than 138 BPM per minute.
However, UK drill is often played at a faster tempo around 130-140 BPM per minute. Incorporating some dark elements, it becomes remarkably similar to grime and is often called the new grime.
However, a lot of drill musicians refuse to allow their music to be called the new grime. Even though they share the same elements, they still have their own characteristic that makes them different.
In a lyrical aspect, grime often talks about urban life, and drill leans more toward violence. They share the same dark tones in the lyrics, but the stories told are vastly different.
In the production aspect, grime uses a lot of MCing and repetitive phrases along with skillful rapping. While drill tells the story as it is with no metaphors and punchlines.
Drill also tends to use autotune for the vocals which is uncommon in grime.
Who Invented Grime Music?
No matter what musical genre we are discussing, the answer to this question is always up for debate. There may be several names you can find of who invented grime.
One of them is Wiley, also known as Eskiboy. He created grime tracks before the music was even referred to as Grime, instead, it was called eskibeat after his name.
This opinion is strong because his track "Eskimo" was produced in 1999 even though it was released later in 2002.
Meanwhile, in 2000 Pay as You Go released "Know We" and So Solid Crew released "Dilemma" so they are often credited as the first grime tracks.
On the other hand, Dizzee Rascal personally claimed his song "Crime" which was released in 2000 as the first grime song.
Who are Some Popular Grime Artists?
There are a lot of big names in the grime scene. Below are some of the most popular grime music artists if you want to start listening to grime:
Skepta released his first two albums "Greatest Hits" and "Microphone Champion" independently and his third album "Doin' It Again" under the label AATW. His fourth album "Konnichiwa" was released in 2016 and won the Mercury Prize.
He is a rapper, songwriter, DJ, and producer and is labeled as the godfather of grime. He released a series of eskibeat tracks independently in the early 2000s.
He became a part of the UK garage crew Pay as You Go and had a top 40 hit "Champagne Dance" with them. He continues to produce grime music while also releasing mainstream singles.
He gained attention on the UK music scene through a series of freestyle over-classic grime beats called the Wicked Skengman series.
His freestyle "Shut Up" was released on YouTube and sits at number eight in the UK Singles Chart.
He is the co-founder of the Boy Better Know crew. Previously, he was part of the Roll Deep crew alongside his brother Skepta.
Also known as BBK, is a collective grime and record label. This group was founded by Jme and Skepta.
He is also known as the pioneer of grime. He released his debut album Boy in da Corner in 2003 and won the Mercury Prize. The album has been considered a grime classic.
The grime group was founded in 2001 by Wiley. They have had two UK number-one singles "Good Times" and "Green Light". They also won an Urban Music Award.
He has been described as the key artist instigating the grime revival away from commercially oriented music. His album "King of the North" was released in 2017 and peaked at number 4 on the UK album chart.
Tracey gain his popularity in 2016 and was listed by the Guardian in the "best new acts to catch at festivals in 2016" list.
He gained popularity in 2002 as the grime MC of More Fire Crew with their single "Oi!" which charted in the top 10 UK Single Chart.
His debut solo single "Pow! (Forward)" gained attention for its aggressive content. The single then being banned from airplay and clubs due to the same reason.
What are some Popular Grime Song Examples?
There are a lot of great grime tracks. Below is the top of them to get you started:
Dizzee Rascal – I Luv U
Tempa T – Next Hype
Nu Brand Flexxx – Gash by the Hour
Lethal Bizzle – Pow! (Forward)
Boy Better Know – Too Many Man
Tinie Tempah – Wifey Riddim
Bashy – Black Boys
Meridian Dan – German Whip
Giggs – Talking Da Hardest
Nasty Crew – Take Dem Out
Frequently Asked Questions
Is Stormzy a drill or grime?
Stormzy is a UK rapper and grime artist. He is associated with the grime genre, which originated in the UK in the early 2000s and is characterized by its use of dark and aggressive beats and lyrics.
What's the difference between grime and rap?
While there is overlap between the two genres, grime and rap have distinct cultural roots, musical styles, and lyrical themes. While grime is more prominent in the UK, rap has a global reach and is one of the most popular music genres in the world.
Is grime big in the USA?
Grime has gained increasing recognition and popularity in the United States in recent years, but it is still relatively niche compared to more established genres like hip-hop and R&B. While grime has a devoted following in the US, it has yet to break into the mainstream in the same way that it has in the UK.
Final Remarks
Despite the influence and elements from different music, grime is a genre of its own.
And even if it hasn't gained international popularity yet, in the UK, the scene is still alive with so many young emerging artists creating grime music and winning music awards.
It is a genre that has its own fan base and will forever be respected in the underground music scene.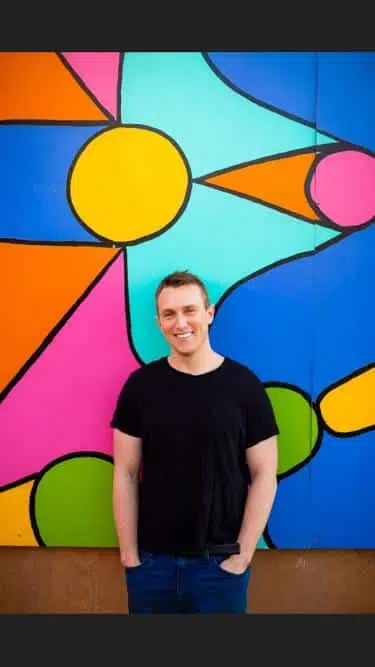 Starting with my first EDM event in 2010 at Nocturnal Wonderland and hearing One by Swedish House Mafia and Benny Bennassi's "Satisfaction" I have been hooked on EDM. While Above&Beyond and Anjunabeats captured my heart in 2012, the genre I love the most is Hardstyle and I feel the most alive when listening to it. My favorite part about the EDM world is the energy that is packed into each genre fan base and event. Writing for Deep In The Mix gives me the opportunity to contribute back to the EDM world I love so much.