B2B in EDM is a term you may have heard thrown around, but you might not know what it is. Essentially, B2B in EDM refers to collaborations between two DJs or producers working together on set.
This can be done in a number of ways, from one producer sending a beat to another and they work on the top line together, to one producer playing live instruments over another DJ's set.
The possibilities are endless! B2B collaborations can result in some really amazing tracks, so if you're someone who loves electronic music, be sure to keep an eye out for them.
But it's not as easy as just picking two DJs and throwing them on stage together. There are a few things to consider when putting together a B2B set. Let's take a closer look at what goes into creating an epic B2B set and take close look at what it means.
What Does B2B Mean in EDM?
B2B stands for back-to-back and it's when two DJs play a set together.
In the world of electronic dance music, there are many acronyms and abbreviations that can be confusing for newcomers.
In a B2B set, each DJ will usually play a mix of their own tracks and those of the other DJ, creating a cohesive and exciting set.
While B2B sets are not as common as traditional DJ sets, they are becoming increasingly popular as more DJs experiment with this format.
For fans of EDM, B2B sets offer a unique opportunity to hear two of their favorite DJs playing together.
Why Do DJs Perform B2B Sets?
There are a few reasons why DJs might choose to perform a B2B set.
1. Build Hype
First, it can be a great way to build hype for a show or tour. When two popular DJs team up, their fans are sure to be excited and will come out in droves to see them play together.
2. Chance for Experimentation
Additionally, B2B sets offer DJs the opportunity to experiment with new music and styles. By playing together, DJs can push each other to try new things and take their sets in unexpected directions.
3. Fun Experience
Finally, B2B sets simply offer a more fun and interactive experience for both the DJs and the fans.
What Makes a Good B2B Set?
So, what goes into making a good B2B set?
1. Styles that Complement Each Other
First, it's important to choose DJs who complement each other well. This means finding DJs with similar styles or sensibilities.
2. Good Working Relationship
Additionally, the DJs should have a good working relationship so that they are able to communicate and collaborate effectively.
3. Diverse
Finally, it's important to make sure that the music selection is diverse and interesting. The best B2B sets are those that offer something new and exciting for the fans.
How to Find B2B Sets
If you're interested in checking out some B2B sets, there are a few ways to find them. First, many DJs will announce B2B sets in advance on their social media accounts.
Additionally, many music festivals will feature B2B sets on their lineups. Finally, you can also search for B2B sets online. There are a number of websites and forums where fans share information about upcoming shows and events.
How to Play B2B DJ Sets
Now that you know a bit more about B2B sets, you might be wondering how to play one. If you're interested in playing a B2B set, there are a few things to keep in mind.
1. Have a Good Working Relationship
First, it's important to have a good working relationship with your partner. This will make it easier to communicate and collaborate on the set.
And if you're wondering how to even find a good DJ partner, it's important to network.
2. Spend Time Selecting Tracks
Additionally, you'll need to spend some time selecting quality tracks that will complement each other well.
3. Practice Together
Finally, be sure to practice your set in advance so that you can hit the ground running on show day.
With a little bit of preparation, you can put together an amazing B2B set that will wow your fans. So get out there and start exploring the world of back-to-back DJ sets.
Are B2B DJ Sets Overrated?
Some people argue that B2B DJ sets are overrated. They claim that the sets are often nothing more than two DJs playing the same tracks back-to-back. Additionally, they argue that the sets often lack the cohesion and cohesiveness of a traditional DJ set. Finally, some people simply find B2B sets to be too chaotic and overwhelming.
Whether or not you think B2B DJ sets are overrated, there's no denying that they're a popular trend in the world of EDM. If you're interested in checking out some B2B sets, be sure to search for them online or at your next music festival.
Examples of the Best B2B DJ Sets
Now that you know a bit more about B2B DJ sets, you might be wondering what some of the best ones are. Here are a few examples of great B2B sets:
1. Skrillex and Diplo (Jack Ü)
Probably the greatest example of DJs playing back-to-back (B2b) is with their duo name of Jack Ü. While they have many sets together, this set from Ultra Music Festival 2014 shows why they are a legendary duo in EDM:
2. Disclosure B2B Skream
Another great example is this Boiler Room set in London with Disclosure and Skream:
3. Porter Robinson and Madeon
Porter Robinson and Madeon are two legends that blessed us with their Shelter Tour in which they played back-to-back and collaborated on songs:
4. Fatboy Slim and Carl Cox
Carl Cox and Fatboy Slim, two legends going B2B in an art gallery. Need I say more?
5. JAUZ B2B NGHTMRE
If you want to hear one of the grimiest B2B sets, then check out JAUZ B2B with NGHTMRE:
These are just a few examples of amazing B2B DJ sets. If you're interested in checking out more, be sure to search online or ask your fellow EDM fans for recommendations.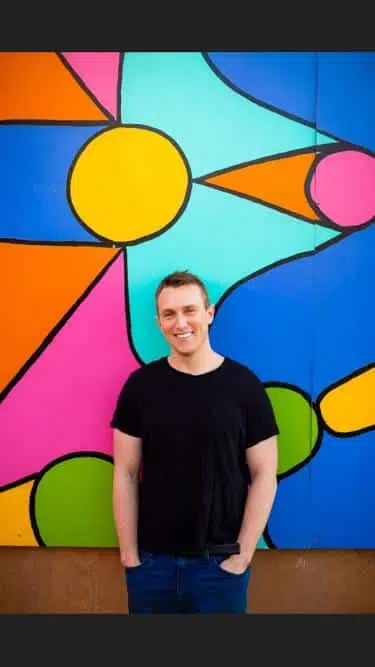 Starting with my first EDM event in 2010 at Nocturnal Wonderland and hearing One by Swedish House Mafia and Benny Bennassi's "Satisfaction" I have been hooked on EDM. While Above&Beyond and Anjunabeats captured my heart in 2012, the genre I love the most is Hardstyle and I feel the most alive when listening to it. My favorite part about the EDM world is the energy that is packed into each genre fan base and event. Writing for Deep In The Mix gives me the opportunity to contribute back to the EDM world I love so much.