What is a Rave?
Within the world of Electronic Dance Music and popular culture today the word "rave" is slang for EDM events, concerts, and music festivals that showcase electronic dance music genres, amazing light show productions, and plenty of room to dance and party.
With that said, the word "rave" and its colloquial meaning has certainly evolved from its 1980s underground and oftentimes illegal dance parties origins.
The rave culture has its roots in the acid house and techno rave scenes of the late 1980s and early 1990s but has since evolved to include a wider range of genres such as trance, hardstyle, techno, house, Drum & Bass, and many more.
Today, raves are often large-scale events with some of the most popular music festivals and EDM events such as Ultra Music Festival and Electronic Daisy Carnival hosting thousands of attendees for multi-day events.
Where The Word "Rave" Originated
"Raves" and the underground scene of Electronic Dance Music kicked off in the 1980s and 1990s predominantly from the emergence of European techno, acid house, and American house music however, mainstream acceptance of dance music and rave culture was much slower to gain traction in America than in Europe.
The United States was much slower to accept EDM and rave culture into the mainstream for a variety of reasons but, some of the strongest headwinds came from mainstream media outlets and record labels which were openly hostile in their coverage of raves and this emerging style of music.
In addition, governments at the Local, State, and Federal levels went to great lengths to stigmatize and restrict "rave parties" with the help of mainstream news outlets because of EDM and nightlife's association with drug culture.
Governments at all levels set out to restrict rave events and parties by passing new laws that put pressure on rave promoters and venue owners with the threat of jail time and heavy fines.
Most notably, The RAVE Act threatened commercial enterprises with a $250,000 fine and other civil penalties for knowingly leasing, renting, using, or profiting from a space where illicit drugs are being stored, manufactured, distributed, or used. [Source]
Heavy-handed government policy and a consistent stream of negative news coverage helped create a limited supply of venues and promoters willing or able to host raves legally which ultimately pushed raves further into the "underground" scene.
As a result of all this, the word "rave" and the counter-culture connotation you are probably familiar with was born.
Why Do People Go To Raves and EDM Parties
1. A Love for Electronic Dance Music
People go to raves and EDM events for many reasons, but the most important reasons are to simply enjoy great EDM tracks, dance, and escape the stressors of everyday life with friends and EDM enthusiasts.
2. Raves and EDM Nightclubs Are High Energy Parties
Additionally, rave parties are known for their high-energy atmospheres, friendly vibes, vibrant lights, lasers, and large sound systems that create an immersive environment for rave attendees to get lost in the music.
Since its origins, rave culture and EDM music festivals have been known for their high-energy friendly atmospheres and welcoming fun experiences for everyone.
3. The Friendly Atmosphere of Raves and "PLUR"
Embedded within the EDM community and rave culture ever since the early days of raves is the acronym "PLUR" which stands for peace, love, unity, and respect.
The term reflects the values and core ideals of ravers and EDM enthusiasts, which include Peace, Love, Unity, and Respect for all.
The concept of "PLUR" is widely adopted and generally displayed at parties which helps create high-energy friendly parties.
What's The Difference Between a Rave and Club?
The differences between a rave and a club event are primarily around the music that is played, DJ's set and tracklist, attire, and atmosphere.
The Music
While both raves and clubs are places where you can listen and dance to electronic dance music (EDM), raves tend to focus exclusively on EDM genres while club sets might include a variety of genres like hip hop, pop, house, or other styles of music.
In addition, many popular EDM producers and DJs that headline the biggest EDM festivals, stages, and raves often play a very different set in a club environment than they would for an EDM festival.
This is because the core responsibilities of the DJ in the nightclub are to create a high-energy party atmosphere where clubbers are dancing, singing along, and having a good time which requires DJs to be in tune with a crowd that might not be their core audience.
Great EDM producers and DJs will always build a good chunk of their set around their own music while also making song selection adjustments throughout their set depending on the mood and energy of the audience.
Attire, Outfits, and Dress Code for Raves and Nightclubs
When it comes to how people dress at rave events versus nightclubs, rave events are more laid back with outfits prioritizing comfort, creative expression, and something to dance in.
In contrast, nightclub events usually require a more upscale dress code and people often dress to impress.
The dress and attire expectations for men and women at raves versus club events are also drastically different.
What to Wear to an EDM Rave or Concert
Men at raves can get by wearing something simple like jeans and a T-Shirt however, many guys choose to be more expressive with colorful rave T-Shirts, Tank Tops, joggers, and shorts.
Similarly, women can wear outfits to raves they might also wear to a nightclub however, it is more of a norm for women to be more expressive with their outfits which includes more color and showing more skin.
Women have a wider variety of outfits they can wear to raves which consist of cute and sexy tops, rave bras, booty shorts, leggings, and rave bottoms that resemble bikini swimsuits.
For more on "What to Wear to an EDM Rave or Concert" we recommend you check out the article we wrote.
What People Wear to Nightclub Events
In contrast, club attire usually requires men and women to dress in a more upscale and dress to impress fashion.
Many nightclubs around the world and especially in Las Vegas and New York require upscale fashionable attire.
They do not permit shorts, hats, sandals, sneakers, hard-soled shoes and boots, ripped or baggy clothing, or athletic wear.
No hats, flip flops, backless women's sandals, men's sandals, sneakers (e.g. Nike, Adidas), shorts, athletic wear, ripped or oversized clothing, steel-toe shoes, or work boots (e.g. Lugz, Timberlands).
The Atmosphere
Lastly, when it comes to the atmosphere at raves and clubs, they are both high-energy party environments that have two distinctly different nightlife environments.
Some of the factors that contribute to unique atmospheres include the importance of the DJ playing, EDM and general music interests of the crowd, and the crowd's motivations for going out.
Nightclubs have a similar atmosphere to a city bar or college bar geared toward singles where the DJ playing that night usually isn't super important provided the DJ is playing fun, energetic party music people can dance to with their group of friends.
In addition, there is a strong emphasis on looking attractive, having fun in small groups, and singles hooking up.
Because nightclubs have a strong sexual dynamic built into their nightlife environments crowds and groups tend to be less open to mingling with strangers and a little more guarded.
In contrast, raves are more focused on the music from specific EDM DJs that friends and groups can enjoy with other EDM enthusiasts.
While sexual tension and dating dynamics are still present at EDM rave events, it usually isn't the focal point for crowds in the same way it typically is at a nightclub.
As a result, groups and people tend to mingle more and create strong bonds with new people from all over the world from a shared love for rave culture.
The Rise of EDM, Music Festivals, and Raves in America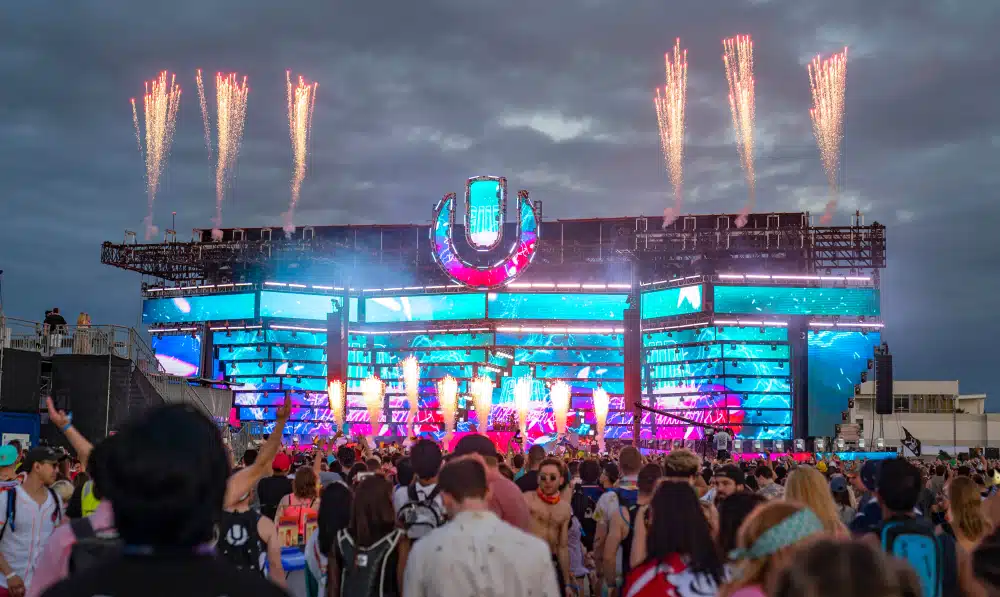 EDM music started to gain traction towards the end of the 2000s and exploded in popularity in the 2010s from a rise in popularity of iconic EDM producers such as deadmau5, Tiesto, and Kaskade.
Along with this rise in popularity came the rise in EDM raves, festivals, and EDM club events largely facilitated by the biggest North American rave company Insomniac.
In the early 2010s, Insomniac's massively popular "Electronic Daisy Carnival" and Ultra's "Ultra Music Festival" catapulted Electronic Dance Music into the mainstream, becoming one of the most popular genres among young people.
Over the last decade, these rave and music festivals have featured world-renowned DJs playing electronic music for huge crowds of people who dance and party all night long.
Furthermore, as Electronic Dance Music became increasingly popular and accepted into the mainstream, the festivals got bigger, stage productions grew, and eventually, the genre took over every major nightclub across the country including nightclubs in the entertainment capital of America, Las Vegas, Nevada.
Final Remarks
Raves and EDM lived in the underground for many years but, one thing is for certain, EDM is now a mainstream music genre and seems to be here for many more years in the future.
If you're planning on attending a rave or EDM festival get ready to have an energetic and amazing time. Rally your friends or go solo and have a great night out!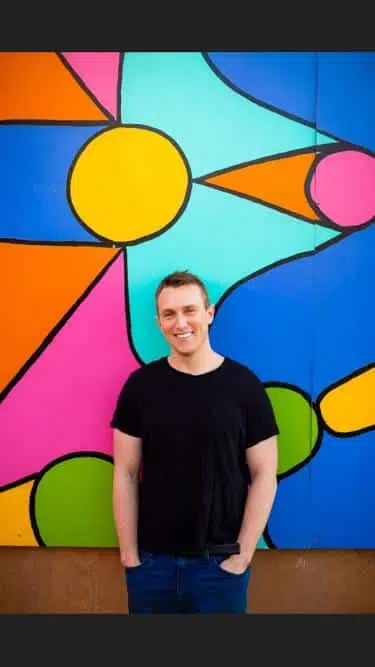 Starting with my first EDM event in 2010 at Nocturnal Wonderland and hearing One by Swedish House Mafia and Benny Bennassi's "Satisfaction" I have been hooked on EDM. While Above&Beyond and Anjunabeats captured my heart in 2012, the genre I love the most is Hardstyle and I feel the most alive when listening to it. My favorite part about the EDM world is the energy that is packed into each genre fan base and event. Writing for Deep In The Mix gives me the opportunity to contribute back to the EDM world I love so much.