A rave slave as the word might suggest is an EDM enthusiast who is beholden to all things electronic dance music, the rave events, parties, and concerts that correlate with the genre.
A "deep dive" into Urban Dictionary defines a Rave Slave as,
"When one attends an electronic music concert/festival and finds themselves emotionally and spiritually attached to the feeling of the rave
John: Whatever happened to Eric?
When Used in a Sentence: Todd: Ever since electric forest he's been a rave slave, and just headbangs in his room to EDM while flicking the lights on and off
by Mardude October 7, 2018
As with most terms coined by Urban Dictionary, the term "Rave Slave" is meant to be used and taken with playfulness and comedic effect to describe one's rave event attendance and overall enthusiasm for Electronic Dance Music.
While some might use it as a pejorative to shift the meaning of this silly word into a negative, most people say it to be playful.
In addition, ravers and EDM enthusiasts who frequently attend events might even ham up the rave slave persona to be funny and joke around with their friends.
With that said, here are 5 ways to spot a rave slave.
5 Personas and Signs You Know One
Here's how to spot one. The Good, Bad, and The Silly
1. Kandi Kids and PLUR Culture
In previous articles, we have discussed the concept of PLUR which is an acronym that stands for Peace, Love, Unity, and Respect.
This motto and mindset have been embedded within rave culture ever since the early days of Electronic Dance Music and is widely adopted by ravers.
The concept of PLUR combined with the exchange of Kandi bracelets between ravers has fostered a party atmosphere that is welcoming and friendly.
Furthermore, these "rave slaves" make Kandi bracelets and cuffs with the specified purpose of trading and gifting their creations to new friends they meet at the event.
Kandi bracelets, Kandi cuffs, bright-colored outfits, and rave pearlers are all hallmarks of the Kandi Kid raver which is often the first thing people think of when they think of the "Rave Slave".
Late-night partiers who dance all night long into the morning and are often seen chewing on pacifiers to the thumping bass of EDM.
Although Kandi culture has dwindled over the last five years it was a very common style of dress through the 2000s and into the 2010s.
Lastly, this persona of "Rave Slave" encompasses the friendliest and most colorful elements of Electronic Dance Music.
2. The Festival Merch Master and Loyal Fan
Buying festival apparel or merch from your favorite EDM artists or music festivals is one of the most powerful ways to express your passion for EDM as well as directly support your favorite festival companies and DJs.
Regardless of the scenario, the clothes you wear are a form of creative expression and messaging.
This is significant because "The Festival Merch Masters" are passionate ravers eager to meet other ravers by signaling their favorite artists with their clothes.
When you see someone decked out in artist apparel you can almost guarantee that person knows the DJ's music well or feels a strong emotional connection to the DJ.
For this reason, these people are great ravers to strike up conversations with and get to know by asking them about their EDM interests and bonding over shared interests.
Raves are known for their welcoming vibes and the easiest thing you can do to meet new ravers is to try opening people in conversation with a genuine compliment.
Don't force a compliment, but delivering a genuine compliment is an instant rapport and icebreaker that helps kick off a new conversation.
For example, let's say you're a really big fan of a particular artist with a passionate and dedicated fan base.
A few artists that come to mind are, Seven Lions, Illenium, Above & Beyond, Bassnectar, Excision, Kaskade, and of course many many more.
When you see someone in the crowd with your favorite artists' merch and you want to connect with them here's something you can try.
Simply approach them, introduce yourself, explain you're a fan of the same artist, and then deliver a genuine compliment about their rave apparel.
It's simple and straight forward and I have found that works really well in getting through the initial anxiety of talking to new people.
3. "Living in Between Shows" and Living for The Weekend
This is where all your conversations, thoughts, and personal finances are dedicated to going to raves and partying.
Rave Slaves who seem to "live between" shows are often overtaken and spiritually consumed by the sheer excitement that comes with raves, EDM DJs, and partying.
In addition, they are often eager to direct the conversation toward upcoming events, new lineups, and artist drama whenever they get a chance to speak.
This personality trait of this Rave Slave makes the person seem one-dimensional and gives off the impression that raving and partying is their entire personality.
Similar to an IPA guy, the crystal or spiritual people, the aged whiskey connoisseur, or the political person, the rave slave can sometimes annoy their friend group because it's literally the only conversation topic they bring up.
We love EDM here and raving is a blast, but widening your interests just enough is very important too.
Showtek's – FTS (Fuck The System) is one of the most iconic songs in dance music and is one of our favorite club bangers, but we don't recommend taking lifestyle design tips from the vocalist in the song.
Raves are great escapes from reality, but at the end of the day, you still want to build a life you enjoy during the week so you aren't just living for the weekend.
4. Chronically Broke or Financially Foolish
The chronically broke or financially foolish Rave Slave dedicates the vast majority of their monthly income to raves and often places far too low an emphasis on their budget towards monthly essentials.
The chronically broke Rave Slave goes to every EDM event in addition to buying raving tickets well into the future on credit cards if they don't have the money right then.
This trait of the Rave Slave makes them chronically stressed about money, complain about how broke they are, or take on behavioral traits of a festival WOOK that parties hard and is infamously known for freeloading.
5. The Mr. Shazam Every Song Rave Slave
EDM enthusiasts and ravers who Shazam every song they don't know are textbook Rave Slaves.
The "Mr. Shazam Every Song" raver is someone that is very invested in the music, a bit of an EDM nerd, and takes great pleasure in ID'ing and informing their friends about their newly acquired Shazam knowledge.
You can spot this type of Rave Slave blatantly holding their phone up closer to the stage with Shazam running or catch the shy Shazammer slyly ID'ing the track.
Tapping Into Your Inner "Rave Slave"
While there are several tracks that can awaken your inner rave slave, there is no song that awakens the soul of "Rave Slaves" like "Slave to The Rave" by DJ Isaac and D-BLOCK & S-TE-FAN.
If you have never listened to Hardstyle this is the perfect introduction to the genre.
Final Remarks
In closing, now you know what a Rave Slave is and some of the personas you might see out in the wild. Remember, the term Rave Slave is not a term or label that's really meant to be taken seriously and is usually just for fun.
Whether you are a Rave Slave or know a handful of Rave Slaves we hope you enjoy an energetic night of dancing, EDM, and share this article with your favorite ravers.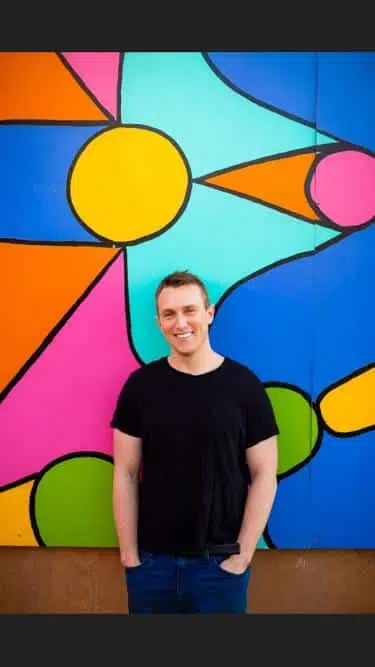 Starting with my first EDM event in 2010 at Nocturnal Wonderland and hearing One by Swedish House Mafia and Benny Bennassi's "Satisfaction" I have been hooked on EDM. While Above&Beyond and Anjunabeats captured my heart in 2012, the genre I love the most is Hardstyle and I feel the most alive when listening to it. My favorite part about the EDM world is the energy that is packed into each genre fan base and event. Writing for Deep In The Mix gives me the opportunity to contribute back to the EDM world I love so much.