Are you looking for your perfect rave partner Rave Bae you can share your love for Electronic Dance Music and raves with?
Are you looking for a Rave Bae you can go to festivals with and enjoy your favorite artists while you dance, kiss, and cuddle up at the event?
If you answered yes then you're like thousands of ravers who would love to find a "Rave Bae."
Whether it's sharing a love for a favorite DJ or just getting lost in the music having a Rave Bae by your side helps create unforgettable experiences.
Having a Rave Bae to share EDM moments with is truly magical, but finding a Rave Bae can be really tough.
In fact, it seems to be one of the most common topics we have seen on social media and internet forums.
Modern dating is hard, and finding a Rave Bae can be even tougher, which is why we've put together some tips and approaches to help you in your search for a Rave Bae.
Don't give up, your Rave Bae is out there waiting for you!
What is a Rave Bae?
A Rave Bae is a term used to describe a significant other or romantic interest you can share your love for electronic dance music and rave culture with at EDM live events like raves or music festivals.
Finding a rave bae can be challenging but can lead to a fulfilling and exciting relationship.
Here are 5 approaches you can try including in your lifestyle and dating approach in your pursuit to find a Rave Bae.
5 Tips for Finding a Rave Bae
1. Attend Your Local EDM Nightclub Events or Bar Shows
The most straightforward and logical way you can find a Rave Bae is by attending EDM festivals and raves with artists and sub-genres you're passionate about, but finding a Rave Bae this way is easier said than done.
Meeting a Rave Bae at the rave is challenging for a variety of reasons but some of them include:
It's difficult and nerve-racking to start conversations with strangers or approach people you find attractive
Striking up conversations with people in groups is challenging and intimidating
Massive EDM festivals are loud and chaotic
At massive EDM festivals like EDC, Ultra, or Beyond Wonderland ravers are more guarded and anxious about losing their friend group so they might be less chatty
Alcohol and substance use at EDM festivals can complicate your interaction
You and your potential Rave Bae might not live in the same city or geographic area if you meet at an EDM massive event
It can be challenging and nerve-racking to meet and maintain acquaintances from raves let alone a Rave Bae.
This can be especially true if you attend a massive festival like EDC or Beyond Wonderland due to the number of people that attend these festivals and the size of people's rave groups.
With this in mind you're better off starting by meeting new friends, acquaintances, and Rave Baes at your local EDM bar nights, nightclubs, or sub-genre-specific tour shows to build your social network first.
Start by building your raver social network with people you meet at local shows and if you vibe and hit it off with them you should ask if they would want to go to a large music festival in a group with you.
In addition, by going to shows put on by your favorite artists and genre-specific shows in your area you increase the likelihood that your prospective Rave Bae will live in the same city as you.
Finding a Rave Bae through your social circle or friends of friends is easier than going to raves alone with the main objective of meeting your Rave Bae.
Going to massive festivals in a group will also dramatically improve the quality of your nights because you will have friends to vibe off of and use as a social safety net when and if you experience rejection from a prospective Rave Bae.
In summary, build your social circle at local shows which you can use as a dating pool and rave group for the massive shows.
Social Media tools like Facebook Groups and Instagram are incredibly powerful tools for connecting like-minded ravers to new friend groups, acquaintances, friends, and "Rave Baes".
2. Check Out Facebook Groups for Local EDM Groups
Most people are well aware that Facebook has been dying for years, however, we recommend checking out Facebook Groups for your local EDM scene.
Tapping into your local Facebook EDM groups can be a great way to share music, get event recommendations, stay up to date on upcoming events, and tap into a pool of ravers in your area that you can arrange to meet at a show.
In addition, you can use the Facebook Groups to send direct messages to potential Rave Baes (proceed intelligently) or use the groups to build connections with acquaintances you might want to attend a show with.
EDM acquaintances can evolve into close friends and they can accompany you to local raves as your wingman or wing woman.
Additionally, your new EDM acquaintances from Facebook might also introduce you to other people at the event they know too.
Over time you will have created a vast network of rave acquaintances which will make raving more fun and increase the number of potential love interest interactions you will have.
3. Finding a Rave Bae On Instagram
In 2023, many college-aged ravers and 20-somethings assert that Instagram is a multi-media social app that is easily and very commonly used as a dating app, and here's why.
Instagram works well as a dating app because Instagram profiles that are built out with stunning pictures and videos highlight a person's interests, hobbies, personality, and relationship status.
People can tailor their profiles and feeds to display their interests, hobbies, and experiences, making it easier for potential partners to find them and strike up a conversation.
For ravers, this is incredibly useful because ravers can showcase which raves they have been to as well as their interests outside of EDM.
In addition, Instagram's messaging features like "Direct Message" or "Post Commenting" allows potential partners to reach out to people they are attracted to and do so in a low-pressure environment.
If online dating and shooting your shot via Instagram interests you then you'll want to focus on making your Instagram profile stand out and work on your Direct Message "game" so you can make it go down in the DMs.
4. Attend and Participate in Raver Meet Ups
Whether it's a meet-up at the rave or a raver meet-up in a non-rave setting like a local park, attending and participating in raver meet-up groups is a great way to expand your rave network.
You can stay up to date on raver meet-ups by periodically monitoring EDM Facebook Groups you are a part of or monitoring your favorite Instagram pages.
In addition, there are several EDM influencers and groups that will post about upcoming festival meet-ups a few days before major festivals.
Often EDM groups or influencers will host shuffle session meet-ups, meet and greets, Kandi-making meet-ups, or Kandi trading gatherings which can be a ripe opportunity to put yourself in contact with your future "Rave Bae.
The key theme you should notice is that meeting your "Rave Bae" comes down to putting yourself in more environments where you can bond with acquaintances, feel comfortable having conversations with new people, and be ready to flirt and attract a "Rave Bae."
5. Wear Eye-Catching Outfits
One of the most exciting and fun elements of raves and music festivals is how ravers choose to express themselves with colorful eye-catching rave outfits and accessories.
If you want to stand out and encourage strangers to strike up new conversations with you at a rave then you should consider wearing bold and eye-catching outfits rich with bright colors or intriguing designs.
Wearing eye-catching outfits will encourage strangers to chat you up which will give you practice and build comfort talking with strangers.
Whether you are a man or woman, developing the art of charm and flirting is a skill that starts with your comfort around meeting new people.
At some point, this confidence and comfort will give you the confidence to approach a Rave Bae, and wearing eye-catching rave outfits or accessories can help out a lot.
If you're looking to stand out consider wearing neon colors, sequins, glitter, and accessories that stand out (cool hat, light-up glasses, light-up shoes, etc) or an outfit that has a cool pattern and is colorful.
Investing in a great outfit that you are proud to show off will make you feel more confident and comfortable, and will overall make you more approachable.
How To Talk To Someone At A Rave or EDM Festival
When it comes to talking to someone new at a rave or EDM festival, it's important to mentally prepare yourself for a loud environment that might feel overwhelming until you get some "reps" in striking up conversations with strangers.
The old adage "just be confident" is simple, but true confidence is the product of reference experience and repetition doing something.
If you're on the shy side or simply don't know where to start you can try complimenting a person's outfit, accessories, or dance moves.
Find something you genuinely like about them and deliver your compliment with confidence.
This can help break the ice, show that you're interested in getting to know them, and serve as the launching pad for additional topics.
You can use this approach whether you're approaching a potential love interest or just meeting new people, but the most important part is to deliver everything you say with confidence and authenticity.
Lastly, asking about their favorite artists, favorite subgenres, favorite songs, or who they are excited to see at an event is an easy way to build rapport.
Final Remarks
Step outside your comfort zone, take some risks, and remember A&B's famous lyric from "Sun & Moon" about taking risks in the pursuit of love and companionship.
"When the big wheel starts to spin you can never know the odds if you don't play you'll never win."
Meeting new people at raves with the desired end goal of finding a Rave Bae can be exciting, nerve-racking, frustrating, and rewarding at various stages of your Rave Bae search, but embarking on this journey is a spiritually rewarding one.
If you commit to meeting new ravers you'll be rewarded with new friends, acquaintances, self-discoveries, and hopefully a love interest you can call Rave Bae.
After enough repetitions of consistently meeting platonic friends/acquaintances and experiencing some romantic love interest rejections, you will eventually find a Rave Bae you can share EDM festivals with.
Just try and relax, be approachable, and enjoy the process of meeting new people.
Share this with a friend and good luck writing your Rave Bae story.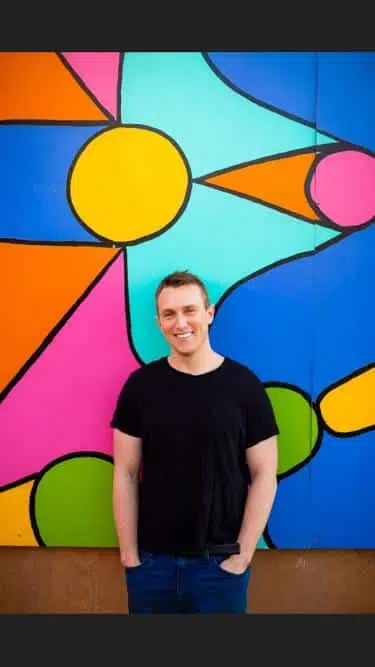 Starting with my first EDM event in 2010 at Nocturnal Wonderland and hearing One by Swedish House Mafia and Benny Bennassi's "Satisfaction" I have been hooked on EDM. While Above&Beyond and Anjunabeats captured my heart in 2012, the genre I love the most is Hardstyle and I feel the most alive when listening to it. My favorite part about the EDM world is the energy that is packed into each genre fan base and event. Writing for Deep In The Mix gives me the opportunity to contribute back to the EDM world I love so much.