What Is Tech House?
Tech house is a subgenre of house music at a tempo that ranges from 120 – 130bpm and it encompasses a variety of different styles, blending elements from techno and progressive house.
With musical roots from the Detroit techno and British rave culture of the 1990s this genre is characterized by "rugged basslines" and "steely beats."
The term 'tech house' was coined around this time as a way to describe the broad range of sounds in this category.
Musically, tech house is based on 4/4 beat structures like many other genres of electronic dance music but has deeper tones than traditional house music.
Tech house often features complex drum patterns and combines elements from different genres such as a deep house, dub techno, and minimal.
Its basslines are typically dark and driving while its melodic elements often contain more subtle timbres than those used in other genres.
Overall, tech house is an exciting genre that continues to grow in popularity because it never fails to offer exciting new sounds, rhythms, and melodies.
Now that you have the basics of what tech house is here are 3 artists you can start your tech house deep dive with.
Top 3 Tech House Artists
Some of the top tech house artists include Mark Knight, Joris Voorn, and Loco Dice just to name a few.
These artists are known for their innovative production techniques and unique blend of different musical styles.
We recommend you check out the sets that we have included below.
Mark Knight
Carl Cox
Hot Since 82
What Is The Difference Between House and Tech House?
House and tech house are two closely related styles of electronic dance music that share many similar characteristics however, there is one key difference between these genres.
The key difference is the emphasis on beats and rhythms. In general, house songs emphasize off-beat snare or clap hits on top of a bass drum, while tech house songs focus more heavily on the bass drum itself, hitting every beat with full force.
Additionally, house music tends to place more emphasis on the second and fourth beats of each bar, while tech house focuses more specifically on the first and third beats.
Whether you're a fan of EDM festivals or concerts, or if you're looking for high-energy music with an upbeat groove, then tech house is definitely worth exploring!
Who Is The Best Tech House DJ?
There is no definitive answer to this question since there are so many talented Tech House producers but in our opinion, Carl Cox has been one of the most, if not the most prolific and influential DJs responsible for the flourishing of Tech House into the EDM mainstream.
What BPM is Tech House?
With its tempo usually ranging from 120 to 130 bpm, tech house keeps the elements simple with a focus on distorted bass, kick drum, and sub-bass – all combined off-beat high hat hits for that unique sound you love!
Stay Up to Date with The Freshest Tracks on Beatport Top 100
Hungry for some fresh new songs?
Ready to stay up to date with the newest releases?
If you answered yes to these questions then we recommend checking out Beatport's Top 100 list of top Tech House Tracks.
You can view the newest tracks on Beatport.
https://www.beatport.com/genre/tech-house/11/top-100
Final Thoughts
Tech House has seen a resurgence in popularity and is now heard at every major music festival as well as seen topping charts on Beatport Top 100 and Billboard.
This increased interest can largely be attributed to two developments: an appreciation for more analog synth sounds, as well as US-based labels such as Dirtybird contributing towards higher visibility of tech house artists appearing at top festivals like Coachella and CRSSD.
Now that you have a solid understanding of Tech House we hope you slap on some headphones and take a deep dive into the sounds of this genre.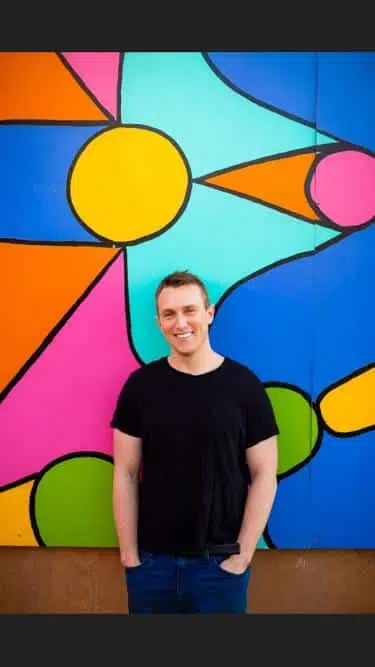 Starting with my first EDM event in 2010 at Nocturnal Wonderland and hearing One by Swedish House Mafia and Benny Bennassi's "Satisfaction" I have been hooked on EDM. While Above&Beyond and Anjunabeats captured my heart in 2012, the genre I love the most is Hardstyle and I feel the most alive when listening to it. My favorite part about the EDM world is the energy that is packed into each genre fan base and event. Writing for Deep In The Mix gives me the opportunity to contribute back to the EDM world I love so much.