TAO Nightclub Las Vegas 101
So you're heading to Vegas or you're local looking to have a great night out and thinking about TAO Nightclub Las Vegas.
In this post we'll be discussing everything you need to know before visiting the club, from dress code and Bottle Service tips, to parking and arrival logistics.
We'll also help you understand what makes TAO Nightclub so special and why it's become one of the top nightclubs in Sin City.
"With 44,000 square feet of space spread out between two main rooms, three full-service bars, eight private skyboxes, infectious music and performances; TAO Nightclub has all the makings of an unforgettable night in Sin City and so much more."[Source]
So whether you're a first time visitor or a seasoned pro, read on for all the info you need to make your TAO experience unforgettable!
How do you get to TAO Nightclub?
TAO Nightclub is located at The Venetian Resort Hotel & Casino in Las Vegas.
The best way to get there is by taxi or rideshare, as parking can be limited at the Venetian or Palazzo however parking is always free.
Alternatively, you can park across the street from Venetian and Palazzo at Treasure Island or Mirage.
Mirage offers free parking to hotel guests and M-Life Pearl Status cardholders and Treasure Island is always free.
For info on MGM's players card tiers by visiting their website and a great way to get instant Pearl Status with free parking is to sign up for their MGM rewards credit card.
This is a locals tip and really worth checking out because you get free parking at any MGM property for the duration that the account is open.
Parking at Treasure Island Mirage is also a really good option which has free parking or
Is there a dress code at TAO Nightclub?
TAO Nightclub has a dress code that prohibits items such as athletic wear, hard soled shoes, torn or cut-off clothing, and offensive prints or graphics.
Proper Night Club Attire Includes: Business Casual Dress.
The following are always prohibited: No torn, cut-off, baggy attire, or stained clothing. No offensive prints. No tank tops, chains, swim wear, or robes/towels. No athletic wear, including but not limited to, gym shorts, sweatpants, hats, etc. No clothing that contains rivets, hooks, studs, etc. No work boots or sandals.
Dress to impress in the nightclub.
TAO Nightclub Dress Code:
Collared shirt / jeans / dress shoes for guys.
Avoid anything that can be considered sportswear (track jackets, jerseys, sneakers, hats, etc).
If you are getting bottle service you will have some more leeway.
Better be safe than sorry – nothing kills a buzz faster than getting turned down at the door!
What time does TAO Nightclub Open and Close?
TAO Nightclub is open Thursday through Sunday from 10:30pm to 4am.
What is the age limit?
Guests must be 21+ with a valid ID to enter. If you're under 21 don't try and get in with a fake ID.
It won't work and you could risk having it get take and potentially 86'd from The Venetian and Palazzo.
The bouncers at Las Vegas nightclubs have seen it all, they know exactly what to look for, and have to take their age limit extremely seriously.
How much is TAO Nightclub's entrance?
GA prices at the door range but it is better to purchase pre-sale GA online because it is significantly cheaper than if wait and try and buy tickets at the door.
For presale tickets enjoy entry to the nightclub and general admission areas throughout the venue.
Ticket holders must arrive prior to MIDNIGHT (12:00AM) for guaranteed entry.
Male Presale Ticket: $30 + fees
Female Presale Ticket: $20 + fees
The presale ticket price is determined in advanced and is largely
Is there a guest list?
Yes, there is a guest and you can find a TAO Group promoter that promotes for TAO Nightclub and other TAO group events by looking on Instagram or asking your friend.
Guest lists in Las Vegas can sometimes be a good option for groups that are all girls, even the ratio of girls and guys, or groups that can arrive on time to events.
You and your group will want to be there by 10pm, but arriving earlier is better in order to avoid long lines.
The guest list breaks down like this and is largely the same across all the top end nightclubs.
Women free entry.
Mixed groups of men and women free entry with an even ratio or discounted ticket price for the guys.
This is subject to change depending on the DJ and if you attend a holiday weekend event.
It is also recommended that your party arrive by 10:00pm at the latest in order to avoid long guest list lines.
For holiday weekends or artists you and your party really want to see we recommend purchasing a GA ticket to expedite your entry.
Entry is not guaranteed – it is subject to capacity. This is featured on select events only.
We strongly encourage purchasing tickets in advance to guarantee the most seamless entry.
What are the benefits and prices of a VIP Table?
One of the benefits of VIP table service is that, more than anything it makes you and your group feel like high rollers and unique experience in Vegas.
Table pricing largely varies by demand for the event dictated by who is playing that night and position/location in the nightclub.
As you might expect the closer you are to the dance floor and larger the table is that you book, the more money you will have to spend.
The way that Las Vegas tables work is you have to hit a minimum on total spend of drinks and bottles which is largely dictated by your proximity to the DJ and dance floor.
As you might expect bottles start at roughly $500 dollars and depending on which table
Is There an TAO Nightclub Event Calendar
You can view TAO Nightclubs event calendar here.
They have most of their events planned out for the rest of the year so you can get to planning immediately.
What is the Ambience of TAO Nightclub?
TAO Nightclub has multiple rooms and areas, each with its own vibe and music genre.
The nightclub boasts three bars, one dance floor, private sky boxes, and a 40-foot outside terrace overlooking the Las Vegas Strip.
There are also several bars and lounges, as well as a dance floor and stage. TAO Nightclub is a popular destination for celebrities.
What is the music like at TAO Nightclub?
TAO Nightclub is one of the hottest clubs in Las Vegas. The music is a mix of hip hop, EDM, and top 40, and the crowd is always dancing.
This summer and through 2022 you can expect to see a diverse range of EDM and we have listed them below.
DJ Residencies and Appearances:
Crespo, Justin Credible, E-Rock, DJ Five, Fashen, Mustard, Brody Jenner + Devin Lucien, Mo Beatz, Angie Vee, Mike Attack, Beat Breaker, O.T. Genasis, DJ Buza, DJ Shift, Eric D-Lux, Greg Lopez, DJ CLA, Four Color Zack, and more.
What are the drinks and pricing like?
Mixed Drinks start at $12 – 15, Beers $8 and multi shot mixed drinks like Long Island will likely run you 25 or more per drink.
Final Remarks and Why You Should Go to TAO Nightclub
The intimate upstairs lounge is perfect for lounging and enjoying cocktails with friends.
TAO also has a beautiful outdoor patio area that's perfect for taking a break from the dance floor or simply enjoying the fresh air.
Whether you're looking to dance all night or just relax with friends, TAO Nightclub is the perfect place for you.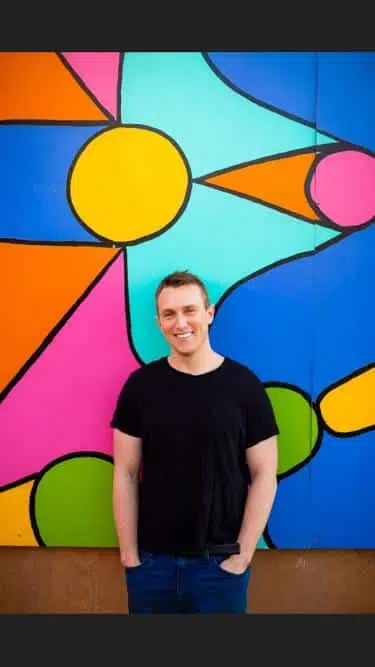 Starting with my first EDM event in 2010 at Nocturnal Wonderland and hearing One by Swedish House Mafia and Benny Bennassi's "Satisfaction" I have been hooked on EDM. While Above&Beyond and Anjunabeats captured my heart in 2012, the genre I love the most is Hardstyle and I feel the most alive when listening to it. My favorite part about the EDM world is the energy that is packed into each genre fan base and event. Writing for Deep In The Mix gives me the opportunity to contribute back to the EDM world I love so much.