RaveRunner Hydration Pack Overview
We had the great pleasure of testing and exploring the RaveRunner® Hydration Pack by Gen Z Outdoor.
The following review is a sponsored post and paid partnership with Gen Z Outdoor and by shopping with our link you help support future content as well as tell Gen Z Outdoor that we sent you.
In this review, we will share our observations and experience with the RaveRunner® Hydration Pack.
In this review article, we will cover the following:
An Overview of the Hydration Pack
Website Stated Specs and Features
Accuracy of Stated Product Description vs Product Received
Pros and cons
Price
Important features
And more
RaveRunner® Hydration Pack Overview
If you're in the market for a hydration pack that you can use at raves and music festivals, chances are you are a veteran raver looking for a way to maximize your time having fun at the stages and minimize your trips to the water refill station.
Fewer trips to the water line, more time spent at the stages, and peace of mind that you will stay sufficiently hydrated are just some of the main benefits of a hydration pack.
If that piques your interest then we are pleased to introduce you to the RaveRunner® Hydration Pack which provides a solution to all of those rave pains and more.
What we liked about the RaveRunner® Hydration Pack is that out of the box it looks great.
The colors are rich, the mesh patterned Rip-stop Nylon feels incredibly strong, the material is water resistant, and the neon accents make the hydration pack very aesthetically pleasing.
Gen Z Outdoor's RaveRunner® Hydration Pack goes way beyond creating a hydration pack that is aesthetically pleasing though.
Because The RaveRunner® Hydration Pack is built with Rip-Stop Nylon it is incredibly durable and resistant to tears or deliberate slashes from festival thieves looking to steal your personal valuables.
As EDM festivals have grown in size and popularity there has been an increase in the number of bad actors at raves trying to steal phones and wallets from distracted ravers having fun which makes having a slash-resistant bag a great investment for large music festivals.
Overall we have really liked using the RaveRunner® Hydration Pack, and recommend you add this to your festival gear arsenal.
We encourage you to pick up the RaveRunner® Hydration Pack on GEN Z Outdoor and if we can ask you a small favor, we'd greatly appreciate you shopping through our link which helps support the site and tells them we sent you.
The hydration pack we received was the Neon Gunmetal RaveRunner® Hydration Pack however, you can customize your pack with your favorite color or choose one of their other pre-set packs.
For a more in-depth read and deep dive into the product's features we recommend you continue reading otherwise, we hope you continue your research and shopping experience on their site.
RaveRunner® Hydration Pack Stated Website Specs
Name of Product: RaveRunner® Hydration Pack – Neon Gunmetal
Backpack dimensions: 16 x 9.5 x 3 inches
Main Compartment: 12 x 4 x 3 inches
Hydration Bladder: 12 x 12 x 3 inches
2 shoulder strap mesh pouches
2 side panel mesh pouches
Back panel pocket
Capacity: 2 liters of water
Price before shipping: $81.99
Free US Shipping On Orders over $125
My Pros With the RaveRunner® Hydration Pack
High-quality and durable material that is also water resistant
The rich color of Gun Metal Grey for the body with Vibrant Neon accents
Remote-controlled LED tube lights outline the pack (Add on accessory for an additional cost)
Fits 2 – Liters of water plus a little extra room to avoid spilling
Easy access to external refill point with a sturdy Easy – Off Screw Cap
Well-padded shoulder straps and chest clips for a secure fit when dancing, running, hiking
Plenty of storage space with multiple compartments for personal valuables and rave essentials
Highly customizable with several colors and styles to choose from
My Cons With this Desk:
Mesh pockets on the sides of the pack and shoulder straps are a tad small however the product description accurately describes that these pockets are meant for small rave accessories
The easily accessible external fill point comes with an increased risk of spilling if you're clumsy

Accuracy of Stated Product Description vs Product Received
When it comes to the product description on the site compared to the physical product we can confidently say Gen Z Outdoor delivers on its claims.
In fact, the only downside to reading the description is that words on a webpage can only do so much when describing just how well-crafted and high-quality the product feels.
Specifically, the anti-theft Rip-Stop nylon body and reinforced stitching of the hydration pack is something you really have to feel in order to understand.
Compared to cheaper hydration packs you can find on Amazon this pack will hold up substantially longer against the wear and tear that comes with frequent use at festivals, running, or hiking than hydration packs at a lower price point.
Gen Z Outdoor delivers a nearly 700-word product description explaining each product feature in great detail as well as provides a robust explanation for the RaveRunner® Hydration Pack's use cases.
Stay hydrated and rave in confidence knowing your valuables are secure in this pack.
Now with that said, let's dive into the features of the product and discuss what we liked and didn't like as much.
What we like:
Anti-Theft Design: As stated numerous times already, but frankly we can't stress this part enough, this bag is strong and durable.
Whether it's thieves trying to slash your bag or a sharp foreign object that comes into contact with the hydration pack you're going to be protected.
Padded Shoulder Straps and Chest Clips: We really liked the shoulder straps because they come with a substantial amount of padding which provides a very comfortable fit when the pack is filled. In addition, the hydration pack is fully adjustable allowing the user to adjust how the hydration pack sits on their back.
Storage Compartments and Accessible Pockets: We liked that the RaveRunner® Hydration Pack has a nice combination of easily accessible and hidden storage pockets.
If you're at a music festival there are three zipper compartments ranging in size you would feel comfortable using to store valuables while the remaining compartments are better suited for non-valueables (gum, chapstick, vicks, etc.)
2 Liter Hydration Bladder: The 2-Liter hydration bladder is built to hold plenty of water to last you several hours at a music festival if not the whole festival depending on how much water you drink or share with friends. The 2-Liter hydration bladder holds ever so slightly over 2-Liters, but my recommendation is to underfill it just a little so you don't spill when adjusting the pack to get the cap on.
Aesthetically Amazing: The colors of the fabric are sharp, the pack is sleek, and the padding used throughout the hydration pack is aesthetically pleasing and comfortable.
What we didn't like as much:
Adjusting to The External Front-Fill Design: I have mixed thoughts on the external front-fill design and this is mostly because of the increased concentration and coordination it takes to fill the pack without spilling which is sometimes impaired at a music festival.
On one hand, having an external refill point makes it convenient to refill the hydration pack without removing the hydration bladder, but on the other hand, it requires just a little practice to get it right.
My recommendation is to always expand the bladder by hand and create more volume in the bladder for the water to flow over the course of the fill.
This can be done by opening up the back pouch and pulling or expanding the bladder before each fill.
Lastly, when dumping water after a show I recommend holding the bladder before you unscrew the cap so that you don't force water out before you're ready
Side panel mesh pouches and shoulder pouches: These pouches felt a tad small and they weren't my favorite compartments on the pack however they are quite stretchy and I was able to fit my iPhone 13 Pro Max in here.
These compartments are accurately described on the website and are designed to be for small items like chapstick or gum.
For hiking or jogging these pouches would be perfect, but for me personally, I haven't used these pouches because I like my items to be secured with a zipper pouch.
Notable Bonuses:
Gen Z Outdoor hooked us up with LED tracer wire for the hydration pack as well as an Underglow LED Disco Ball accessory which can be added to your order for an additional cost.
Let me just say these are freakin cool.
The tracer wire: The tracer wire is an LED wire that runs along the outline of the hydration pack and when activated it fluoresces in a vibrant neon color of your choosing which makes it easy for your friends to find you in the crowd.
UnderGlow: Ready to light up the festival grounds and dance floor? Take your festival experience to the next level and add this accessory to your order.
Whether you want to have a portable LED disco ball for a house party or light up the dance floor, this accessory is sure to draw some admiration and compliments.
Solar Panel Charger: Another great add-on from Gen Z Outdoor is the "Solar Panel Charger."
This two-port solar charger allows you to charge two devices simultaneously, is water resistant, is small, and very convenient.
This charger is suitable for mobile phones, MP3 players, and cameras provided you have the proper charging cables.
Having an external battery pack that can charge up a dead phone at the end of the night is always a lifesaver when it comes time to finding a ride home so we recommend you look into getting one of these too.
Final Remarks:
In closing, we really like our RaveRunner® Hydration Pack, and can confidently recommend Gen Z Outdoor as a solid hydration pack and accessory company.
I am a participant in the Amazon Services LLC Associates Program, an affiliate advertising program designed to provide a means for us to earn fees by linking to Amazon.com and affiliated sites.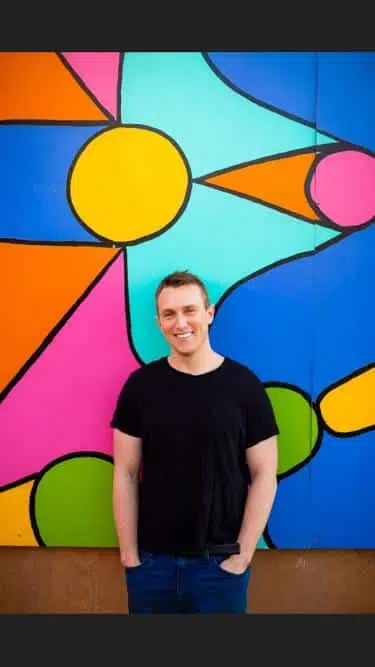 Starting with my first EDM event in 2010 at Nocturnal Wonderland and hearing One by Swedish House Mafia and Benny Bennassi's "Satisfaction" I have been hooked on EDM. While Above&Beyond and Anjunabeats captured my heart in 2012, the genre I love the most is Hardstyle and I feel the most alive when listening to it. My favorite part about the EDM world is the energy that is packed into each genre fan base and event. Writing for Deep In The Mix gives me the opportunity to contribute back to the EDM world I love so much.