Omnia Nightclub Las Vegas 101
Looking for the ultimate nightlife experience? Look no further than Omnia nightclub in Las Vegas!
This world-famous hotspot is home to some of the best DJs and entertainment around, and attracts celebrities and party-goers from all over.
If you're planning a trip to Sin City, be sure to add Omnia nightclub to your list of must-dos!
In this guide, we'll give you tips on what to expect when you visit, as well as info on prices and dress code.
Let's get started!
How do you get to Omnia Nightclub?
Omnia Nightclub is located inside Caesars Palace which center strip on the Las Vegas strip.
Once inside Caesars Palace the easiest way to find Omnia Nightclub look for signs or ask Caesars staff where the sports book is.
Omnia nightclub is right next to the Caesars sportsbook making it an easy landmark to look for.
Is there a dress code at Omnia Nightclub?
For simplicity, yes there is a dress code and people tend to dress to impress for Omnia Nightclub Las Vegas.
Girls have a whole lot more options with what they choose to wear to the club but in general, you can think of Las Vegas nightclub dress codes as "Business Casual" for Nightlife.
You're in Vegas though, you should dress to impress.
You'll likely stick out in a good way.
Omnia Nightclub recommends guests follow a few key guidelines to ensure entry to the club which include the following
Omnia Nightclub Dress Code:
• Upscale fashionable attire. Collared shirts are required for men.
• NO hats, shorts, flip flops, backless womens sandals, mens sandals, sneakers (e.g. Nike, Adidas), athletic wear, ripped or oversized clothing, steel toe shoes or work boots (e.g. Lugz, Timberlands).
• Management reserves all rights of entry based on dress code etiquette.
For more FAQs we recommend checking out Omnia Nightclub Las Vegaswebsite.
Coat Check at Omnia Nightclub
Coat check is seasonal and mandatory if you bring a coat. Guests can use coat check for a small fee and they do not check items other than coats or jackets.
What time does Omnia Nightclub Open and Close?
• Omnia Nightclub Las Vegas is open Tuesday, and Thursday through Sunday from 10:30PM-close.
• Typically closing time is around 4AM. Management reserves all rights to change opening or closing times depending on the night
What is the age limit?
Omnia Nightclub like many Las Vegas nightclubs have a strict 21+ age limit.
If you are under 21 you will not get in. No exceptions. If you're under 21 you should find something else to do while in Vegas or wait until you're 21.
Leave your fake ID at home. It won't work in Vegas. The bouncers have seen it all.
How much is Omnia Nightclub's entrance?
GA prices at the door range but are significantly more than if you plan ahead and buy pre-sale GA.
For presale tickets enjoy entry to the nightclub and general admission areas throughout the venue.
Ticket holders must arrive prior to MIDNIGHT (12:00AM) for guaranteed entry.
Male Presale Ticket: $30 – $75 + fees
Female Presale Ticket: $30 – $50 + fees
Is there a guest list?
Yes, there is a guest and you can easily find a TAO group promoter by doing a search on google, Instagram, or asking a friend if they have a promoter they like to book with.
The guest list breaks down like this and is largely the same across all the top end nightclbus.
Women free entry and
Mixed groups of men and women free entry with an even ratio or discounted ticket price for the guys.
This is subject to change depending on the DJ and if you attend a holiday weekend event.
It is also recommended that your party arrive by 10:00pm at the latest in order to avoid long guest list lines.
For holiday weekends or artists you and your party really want to see we recommend purchasing a GA ticket to expedite your entry.
Entry is not guaranteed – it is subject to capacity. This is featured on select events only.
We strongly encourage purchasing tickets in advance to guarantee the most seamless entry.
What are the benefits and prices of a VIP Table?
Table pricing largely varies by demand for the event dictated by who is playing that night and position/location in the nightclub.
Bottles start at $550 but the thing with the tables is your minimum spend is dictated by the tier of table you get.
Typically the closer you are to the dance floor the more you will have to spend to meet the minimum + tip.
You are there to have a great time and they are happy to provide that service for you.
Tipping and taking care of the service staff is non-negotiable.
Especially in Vegas.
Your table min covers location and mark up on the bottles while the tip pays the staff for their service and attention to your groups needs.
Is There an Omnia Nightclub Event Calendar
Yes, there is an Omnia Nightclub event calendar and you can find all of the Tao Group's event information for Omnia Nightclub by viewing their event page.
What is the Ambience of Omnia Nightclub?
The club is known for its lavish decor and vibrant atmosphere.
Upon entering the club, guests are greeted by a grand staircase that leads to the main dance floor.
The dance floor is surrounded by VIP tables and a state-of-the-art lighting system.
Omnia Nightclub also has a rooftop terrace that offers stunning views of the Las Vegas Strip.
In addition to its incredible setting, Omnia Nightclub also boasts a world-class sound system that is sure to keep guests dancing all night long.
What is the music like at Omnia Nightclub?
On occasion, Omnia Nightclub will feature hip hop artists but Omnia Nightclub is primarily electronic dance music or EDM artists.
DJ Residencies and appearances include artists such as, Above & Beyond, Alesso, Armin van Buuren, DESEO, Eric D-Lux, ILLENIUM, Justin Credible, Kaskade, LEMA, Loud Luxury, Martin Garrix, NGHTMRE, Party Favor, Rob Guson, Steve Aoki
The music at Omnia is a mix of everything.
What are the drinks and pricing like?
Omnia has a full bar with specialty drinks. Omnia's drinks are strong and expensive which is comparable to other 5 star nightclubs on the strip.
Beers start at $12
Single-shot drinks are $15 dollars or more but you can likely expect to spend 25 dollars or more plus a tip for Long Islands' similar multi-shot mixed drinks.
It's common for people to have a few drinks on the strip or in their hotel room before going to the club.
This can be done responsibly, just don't be too drunk, or else you might not get in.
Omnia Nightclub accepts Cash, Visa, MasterCard, American Express (ID must match name on credit card).
Final Remarks and Why You Should Go to Omnia
Omnia nightclub is one of the most extravagant clubs in Las Vegas. With amazing sound and led visuals, it's a must-see for any electronic dance music fan.
Make sure to dress to impress, and enjoy the sounds of some of the best DJs in the world. We hope you get a chance to check out Omnia soon!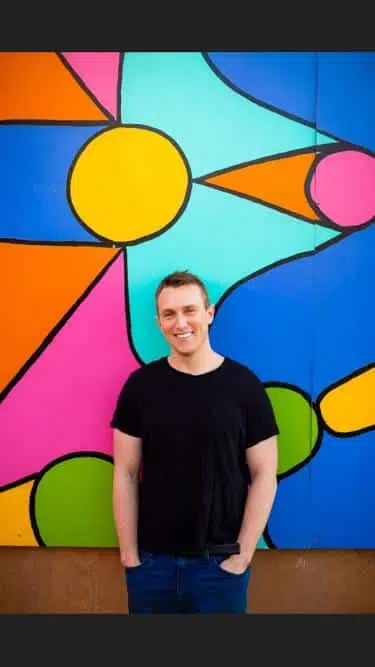 Starting with my first EDM event in 2010 at Nocturnal Wonderland and hearing One by Swedish House Mafia and Benny Bennassi's "Satisfaction" I have been hooked on EDM. While Above&Beyond and Anjunabeats captured my heart in 2012, the genre I love the most is Hardstyle and I feel the most alive when listening to it. My favorite part about the EDM world is the energy that is packed into each genre fan base and event. Writing for Deep In The Mix gives me the opportunity to contribute back to the EDM world I love so much.