What is Life is Beautiful Music Festival in Las Vegas
The Life is Beautiful Music & Art Festival (LIB) is an annual event that takes place in Downtown Las Vegas, Nevada.
Founded in 2013 and acquired by Rolling Stone & P-MRC in 2021, The LIB festival is a celebration of art, music, and all the electrifying moments Downtown Las Vegas has to offer.
This bold, ambitious, and immersive festival transforms 18 blocks of Downtown Las Vegas into an urban playground that delightfully showcases a mix of music genres, culinary creations, art, and spiritual learning experiences.
This year the Life is Beautiful Festival is back in Downtown Las Vegas on September 16 – 18th and will feature headliners such as the Arctic Monkeys, Calvin Harris, Gorillaz, Lorde(!), Jack Harlow, Kygo, Migos, Cage The Elephant, and Beach.
While much of the lineup is comprised of world-class house and techno EDM artists, the lineup also offers an incredible variety of artists, bands, and rappers across all three days of the festival.
For comparison, the Life is Beautiful Music Festival lineup is similar to a lineup you might see at other major music festivals like Bonaroo, Coachella, and Lollapalooza.
This EDM-inspired and EDM adjacent music festival is rich with festival activities, food, culture, and an annual event you won't want to miss this September.
The Evolution and History of the Life is Beautiful Festival
After years of planning, The Life is Beautiful Festival finally arrived in downtown Las Vegas for its inaugural edition in 2013 with headliners such as The Killers, Kings of Leon, Beck, and many more.
After an amazingly successful first year, the festival was then expanded to 3 days in 2014 and has continued to take place annually for 3 days and nights in the Fall.
After a hiatus in 2020, the Life is Beautiful Festival returned in 2021 bigger than ever and ranked second on Billboard's Top Boxscore year-end chart, grossing an astounding $18.3 million dollars.
Life is Beautiful is one of the top EDM festivals in 2022 to attend because year after year they have stayed true to its mission.
"To unite people around great events that will change their lives forever! Life."
Who's On the Life is Beautiful (LIB) Festival 2022 Lineup?
Life is Beautiful (LIB) Festival offers a wide variety of artists, bands, and rappers with world-class headliners each night.
We have included the festival day-by-day lineup below.
One thing is for sure. This lineup is absolutely stacked and you're not gonna want to miss It.
Life is Beautiful Festival Day by Day Line Up
Friday Lineup
Artic Monkeys (Headliner)
Migos, Cage The Elephant, Jungle, Alison Wonderland, Oliver Tree, Charli XCX, Shaggy, COIN, R3HAB, DABIN, Tai Verdes, Sonny Fodera, Grandson, Wet Leg, Cochise, Solarado, Omah Lay, Cassian, Claire Rosinkranz, Blue Detiger, Perel, Rochelle Jordan, Forester, Tre' Amani, THE BLSSM
Saturday Lineup
Gorillaz (Headliner)
Lorde, Kygo, Gryffin, Marc Rebillet, Isaiah Rashad, Alessia Cara, 100 GECS, Slowthai, Bob Moses, Pussy Riot, JPEGMAFIA, COI LERAY, KENNYHOOPLA, Walker & Royce, Kyle Watson, Mochakk, Phantoms, Alexander 23, Place, Ship WREK, Hope Tala, MIDWXST, ERIC DOA, JERRO, TIBASKO
Sunday Lineup:
Calvin Harris (Headliner)
Jack Harlow, Beach House, Dermot Kennedy, Sylvan Esso, Big Boi, Rico Nasty, Said The Sky, Big Wild, SG Lewis, Elderbrook, Jax Jones, Sam Fender, Young Nudy, Neil Frances, Amaarae, Clinton Kane, Gioli & Assia, Bad Boy Chiller Crew, Becky Hill, Valley, Lewis Ofman, Satin Jackets, Mild Minds, Georgia, Lexi Jayde, The Soul Juice Band
When is the Life is Beautiful Music Festival
The festival takes place on September 16th – 18th 2022 and runs from 2 p.m. to 1 a.m. daily.
One unique aspect of the LIB festival is that it spans from early afternoon and into the night giving festival goers the full experience and energy of the Las Vegas city lights.
Where is the Life is Beautiful Festival?
The Life is Beautiful Festival is an 18-city block takeover of Downtown Las Vegas within the heart of the city near the Fremont Experience.
This enchanting and visually stimulating venue extends from 7th to 11th Street and from Mesquite to Carson Avenue with festival entrances located at Fremont & 7th street and Fremont & 11th Street.
Age Restrictions and Requirements
The Life is Beautiful festival is an all-ages experience, however, because a vast majority of the audience will be 18 – 21+ you can anticipate a crowd that will be ready to party, have fun, and likely be intoxicated especially as the festival heads into the evening hours.
Alcohol and Liquor will be sold to guests that are 21+ and while everyone over two years of age and older are allowed to attend this festival is not a great family festival for kids.
Life is Beautiful Festival Experiences
The Life is Beautiful Festival goes beyond just delivering top music acts by serving up a festival experience with the best art, music, and culture which celebrates the beauty of art and creative expression in all forms.
For information on all the festival experiences they have to offer we recommend checking out their site –> Here
At this festival, you can immerse yourself in the following activities and experiences and we recommend you check out their website for more details.
The Music – Life is Beautiful will feature 7 Stages of live music from all different genres.
The Kicker Comedy – Enjoy 3 nights of stand-up, podcasts, & dance parties.
18 Blocks of Gallery Space – This one-of-a-kind art gallery features local, national, and global artists responsible for making our community a more beautiful and meaningful place.
Food Trucks and Culinary Creations – Enjoy cuisine and cocktails from over 70 local and regional restaurants and bars, acclaimed chefs and mixologists, food trucks, and world-class fine dining experiences.
This is not your average festival for food.
Fergusons Downtown DJ Collectives – Featuring some of the best up-and-coming DJs from collectives Club Soda, We The Beat, and Headliner Music Club, this special place brings a whole new level of energy to Downtown Las Vegas.
Market In The Alley – Shop from local artists, creatives, and makers in Ferguson's Downtown where guests can explore and take home eclectic handmade creations.
Casa Bacardi at Life is Beautiful – Bacardi and LIB are throwing the perfect Latin Party by mixing equal parts of Bacardi Rum, Latin Programming throughout the day, and a garnish of surprise sets and exclusive cocktails.
Rising Stars Stage – the rising star stage will feature new and emerging artists which will allow music enthusiasts an opportunity to discover their next favorite artists. and will allow music enthusiasts to discover rising talent
For more in-depth information on The Life is Beautiful event experiences we highly recommend you check out their website with the link -> Here
Where To Stay for Life is Beautiful?
The Strip vs Fremont/ DTLV
When it comes to "Where To Stay for The Life is Beautiful Festival?" you have two main options.
You can either stay at a hotel on or around the Las Vegas Strip or you can book your lodging in Downtown Las Vegas on/near Fremont street which would put you within walking distance of the event.
Where you should book your hotel will depend on what you want out of your Las Vegas weekend and what your preferences are for the following questions.
Do you want to be within walking distance (Fremont Street Hotels) or are you prepared to Uber / Drive 15 – 30 minutes each way? (Las Vegas Strip)
What kind of room do you want? Are you looking for luxury or are you okay with whatever hotel is available, safe, and clean? The Strip will have more variety and nicer rooms but it is further away.
How do you want to spend your mornings and evenings when you're not at the festival? The Strip has more of the action when it comes to shows, day clubs, shopping, and restaurants, but as stated earlier this comes at a cost of transportation to and from the venue.
Las Vegas Local Personal Recommendation
As a Las Vegas local, I personally recommend staying in Downtown Las Vegas at a hotel right on/near the Fremont Experience.
Four Queens, Circa, and The D Hotel are all great options because they put you right on the Fremont Experience.
By staying near the venue you will save money on Uber, your room will likely be less expensive, you will still have great bars and restaurants to choose from, drinks and food are less expensive, and just walking up and down the Fremont Experience is always a fun thing to do.
Are Tickets Still On Sale and Where Can I Purchase Tickets?
Tickets for the Life is Beautiful Festival are available for purchase on FrontGate and while VIP and All In Tickets are sold out you can still find single-day tickets.
You can purchase your tickets –> Here
Final Thoughts for Life is Beautiful Festival
If you're looking for an amazing weekend full of art, music, and culture, look no further than the Life is Beautiful festival.
This year's lineup is sure to impress, with world-class DJs and visionary artists scattered throughout the grounds.
Lastly if that's not enough, the stunning venue and eclectic city of Las Vegas make this a can't-miss event.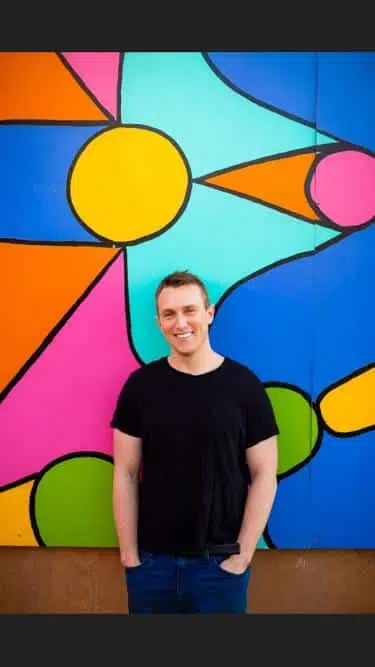 Starting with my first EDM event in 2010 at Nocturnal Wonderland and hearing One by Swedish House Mafia and Benny Bennassi's "Satisfaction" I have been hooked on EDM. While Above&Beyond and Anjunabeats captured my heart in 2012, the genre I love the most is Hardstyle and I feel the most alive when listening to it. My favorite part about the EDM world is the energy that is packed into each genre fan base and event. Writing for Deep In The Mix gives me the opportunity to contribute back to the EDM world I love so much.