Hey there! By now, I'm sure you're familiar with how Lane 8 announces the changing seasons through his incredible mixtapes. It's become a tradition that I've followed for over a decade, and I bet many of you have as well. Well, guess what? The fourth mixtape of the year, the Fall 2023 mixtape, has just been released on all platforms!
This mixtape takes you on a mesmerizing journey for almost 3 hours, featuring 41 expertly curated tracks. It starts off with two intriguing IDs, followed by around 12 more, and even includes three never-before-heard tracks from Le Youth's upcoming album, "About Us". Daniel, the mastermind behind Lane 8, has given us a sneak peek of these tracks ahead of their official release on September 29th. Isn't that exciting?
But that's not all! In this mixtape, we are also treated to the return of some familiar artists under the This Never Happened label. Rizen, Robby East, Sultan & Shepard, and Ocula, all veterans of TNH, grace us with their incredible talents through their IDs. This compilation of blissful sounds sets the perfect mood for a romantic and melodic fall. Expect to hear amazing selections from artists such as Tourist, Falden, Nicky Elisabeth, EMBRZ, Jeremy Olander, John Mokham, Tinlicker, Chemical Brothers, and many more.
Now, you may have noticed that Daniel hasn't been touring extensively this year, apart from a few appearances at the This Never Happened Summer Gatherings and festivals. If you were one of the lucky ones who attended those events, you might have already heard some of the IDs featured in this mixtape. But don't worry, Lane 8 fans still have a few more opportunities to catch him live this year. He'll be performing at III Points Miami, DreamState Socal (where he'll be doing a back-to-back set with Yotto), and Salt Lake City at the end of November. So mark your calendars!
So, what do you think about Lane 8's Fall 2023 mixtape? Are you as excited as I am about the amazing tracks and the upcoming releases from Le Youth? Share your thoughts with us! And remember to stay tuned to EDMTunes for all the latest updates in the world of music.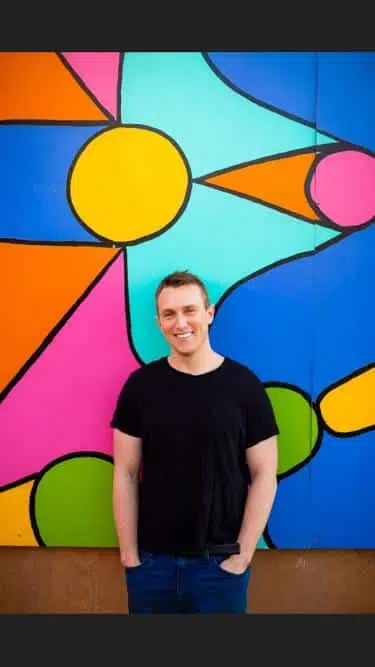 Starting with my first EDM event in 2010 at Nocturnal Wonderland and hearing One by Swedish House Mafia and Benny Bennassi's "Satisfaction" I have been hooked on EDM. While Above&Beyond and Anjunabeats captured my heart in 2012, the genre I love the most is Hardstyle and I feel the most alive when listening to it. My favorite part about the EDM world is the energy that is packed into each genre fan base and event. Writing for Deep In The Mix gives me the opportunity to contribute back to the EDM world I love so much.