"For trance music to be good, it has to sneak up on you." – Greg Gutfeld
Many trance music lovers want to learn how to make trance music. But, with every new skill we want to learn – there comes a question, "where should I start?"
Before beginning, it is important to understand that learning music production is easier said than done. There are a lot of prerequisites to understand and learn before you start working on your tracks.
The learning difficulty depends on how eager and experimental you are to take this challenge.
As with everything – all you need is a computer and learning how to make trance music is as easy as 1, 2, 3!
So, are you ready to dive in and learn to produce this captivating electronic dance music genre? Keep reading!
What Makes a Song Trance?
When it comes to the most emotional genre of electronic music, trance definitely tops the chart!
It has the power to evoke your emotions making you feel happy and sad for no obvious reason. It is a genre that can transport you to a world of pure harmony and bliss.
There are numerous subgenres of trance that make it one of a kind.
So, if you have decided to make your debut in the world of trance or simply get your name out there, we suggest you keep reading to understand the steps you need to take.
Trance music takes inspiration from a variety of music genres including classical music, house music, and more.
The thing that distinguishes trance from other genres is the production aesthetic such as fast tempo, repetitive synthesizers, various effects, recurring buildups, and heavy delay or breakdown structures.
These elements when combined together induce a feeling of euphoria on the dance floor.
Similar to other forms of music, the different subgenres of trance have their own distinct interpretations and characteristics.
This helps in expanding and redefining trance for a broader audience.
Here are the most common characteristics of trance music:
1. The Beat
Trance music structure also follows the most frequent time signature of dance music i.e. four beats per measure.
The tracks vary from 122 to 150 beats per minute (BPM) which often makes this genre faster than house music.
Kick drums and hi-hats are used for downbeat and upbeat respectively.
2. The Build-Up and Breakdown:
Trance music is defined by teasing, amazing build-ups, and powerful breakdowns.
Even though these are used in the majority of genres of EDM, it has a different impact in trance music.
Almost every track has a transitional point, also called a buildup, where the producer increases the energy of a track through different effects.
This is followed by a breakdown that entirely focuses on the main melody of the track.
3. The Hook
The purpose of trance music lies in the 'hook'.
It is the main melody in trance music which repeats throughout the track giving a hypnotic effect.
4. The Vocals
Trance music mainly exists in instrumental form.
However, artists and producers have started employing sample vocals or session vocalists to 'up' the 'feels' of a track.
10 Tips for Making a Trance Song
This blog will serve as a good guide covering the outlines of all the tips and necessary steps you should follow to produce a trance track. Consider this guide as a blueprint!
Note: Please be advised that this is not a 'COMPLETE' tutorial on how to make a trance track. The blog covers all the essential items an aspiring producer (like me) should know before diving in.
1. Establish your Trance Sub-Genre
It is good to experiment, but when you are just beginning – we recommend you establish a trance sub-genre.
Over the years, artists and listeners have started categorizing trance into different sub-genres, including:
Progressive Trance
Uplifting Trance
Tech Trance
Psy Trance;
And, more.
Every sub-genre has its own characteristics – for instance, uplifting trance tracks are normally paced at 136-140 BPM.
But, it also depends on the euphoric and emotional breakdowns and rolling basslines. A good example is Gouryella's track called Anahera which is only 132 BPM – but, it is considered an uplifting trance track.
Progressive Trance is a chill-out and more relaxing form of Trance music and the tracks are at 126-132 BPM.
Depending on your personal preferences, establish a sub-genre that you can master first. It is important to stick to one sub-genre in the beginning and then branch out once you are comfortable.
The primary reason is that you cannot use the same aspects, melodies, breakdowns, and sample packs (more on this below) in different sub-genres.
If you know your sub-genre, that is good! In case not, listen to the latest releases, popular radio shows, and more to determine your interest.
For this blog, we are going to choose Uplifting Trance as our primary sub-genre.
2. Select Your Digital Audio Workstation
Once you have established a sub-genre, the next step is to choose a Digital Audio Workstation (also known as DAW).
If you are not aware of what DAWs are, need not worry!
Digital Audio Workstations are programs used to create, record, arrange, edit, and mix your music. The first ever commercially available DAW was released in 1977 called the Soundstream.
In today's time, some of the well-known DAWs include Ableton Live, Cubase, Logic Pro, and FL Studio.
Now, this step is EXTREMELY important. We cannot stress this enough. There are no better or worse comparisons – but, it is all about finding the RIGHT FIT for you.
All DAWs have different interfaces, functions, and workflow. Therefore, there are no winners or losers – you should pick the one that works best for you.
Try signing up for a demo of the above-mentioned programs (all work well for producing trance music) before finalizing your decision.
You can find demo links here :
3. Start From a Good Audio Sample Pack
By now, you have figured out the sub-genre and have finalized the DAW you are using.
Now, you are all set to start creating music.
But, how???
Are you also confused about what instruments are used in trance music?
There are two ways of creating music in a digital audio workstation even if you do not have all the instruments or equipment:
Audio Tracks
MIDI Tracks
To become a full-fledged producer working as an artist full-time, both are necessary to learn and use.
For this blog, we are going to be focused on just the Audio tracks to make producing trance music simple and convenient for you.
Drums
Percussion
Sound FX (including atmospheric sounds, explosions, and more.)
Find some good audio sample packs according to your sub-genre and start experimenting.
4. Identify Your Chord Progression
The chord sequence and progression define the main melody of your trance track. If you are wondering how to make trance music, you should carefully understand this step.
In this genre, chord sequence, progression, and melody are more prominent than in other genres of EDM.
Therefore, it is essential that your chord and melody are aligned together and consistent throughout the track.
You have to pick a chord sequence that gives that trance-feeling effect when you listen to it.
We suggest this should be your first step – picking a chord sequence and progression so you can add and create other elements around it.
5. Design Your Bassline
Is your chord progression nice and all trancey? Now, it's time to design a bassline that goes underneath it.
To add weight to your track, it is important to add a driving bass line and kicks to get the right vibe.
6. Outline the Arrangement of Your Song
After adding multiple elements, it's time to sketch a structure to keep it organized.
All music styles follow specific arrangement structures – for instance, a basic structure of a pop song would be something like:
Intro – Verse – Pre-Chorus – Chorus – Verse – Pre-Chorus – Chorus – Outro
This is how almost every pop artist would structure their songs like.
If you are wondering how to make a trance, we have a basic outline of the arrangement to help you.
The arrangement structure of an uplifting trance track goes like this:
Intro – Buildup – Breakdown – Build – Climax – Outro
This will help you align your track and design all the elements one after another.
This also gives you a basic idea of when a certain element has to be there in a trance track and removed.
7. Design All the Elements of Your Track
Once you have the basic structure and elements of your track, it's time to design other elements to complete your production.
For an uplifting trance track, you need:
Kicks
Basslines
Lead melody
Pads
Plucks
Sound FX
Drums
Your first goal should be to select each element carefully that compliments your entire track. This step will take a lot of your time – and, you shouldn't be worried about that.
Many amateurs focus too much on the sound quality, but at this point – you should only stick to making the track good and interesting.
Sound quality can be catered to once your track is complete.
8. Get Into Mixing Your Track
Mixing is essential before you send out your track to the A&Rs, labels, and promoters.
Mixing a track professionally is not easy as it sounds. It is an ART!
It requires you to be on top of your game and utilize your technical capability. Many artists also rely on outsourcing this part to other professionals who have made their name in the industry such as Mark Sherry.
The goal is to ensure your track sounds TOP QUALITY.
The basslines should not clash, and the kick drum should not be too loud. Every element in your track should be balanced!
9. Refine and Master
Keep listening and improving your track. The basis of trance music is to refine and master. Don't think that once you have finished your track – it's done!
Many artists spend months and years completing one track only because they think they can achieve more.
Making trance music is a trial-and-error process. Just keep practicing to get the professional sound in your tracks.
10. Get Feedback
You can also get feedback from old, current, and upcoming trance producers if you know any. There are labels and promoters who are open to giving feedback for a nominal fee.
You can use their professional ears to get feedback and build up on that. When you are just beginning, learn to take feedback and criticism.
Every feedback you get is a learning experience that will only improve you professionally in the future.
Frequently Asked Questions
What are the components of a trance song?
Trance is a genre of electronic dance music characterized by a repetitive beat, synthesized melodies, and long, atmospheric breakdowns. The typical components of a trance song include a kick drum, bassline, pad or string sounds, a lead synth, vocals, breakdown, buildup, and a climax.
What instruments are used in trance?
Synthesizers, samplers, drum machines, workstations, and DAWs.
Final Remarks
Did you learn something about how to make trance music? We tried our best to help you in theory, so you can get your music out there.
The purpose of trance music and this brief guide is to help you understand the basic concept of production.
Keep following and practicing to further master the art. Let us know in the comments if this piece helped you in any way. We can't wait to hear what you guys are producing!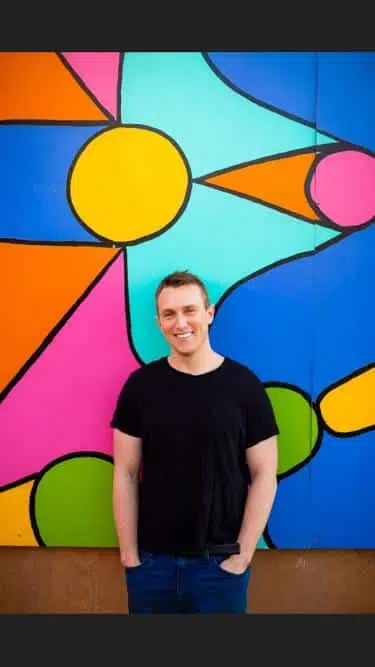 Starting with my first EDM event in 2010 at Nocturnal Wonderland and hearing One by Swedish House Mafia and Benny Bennassi's "Satisfaction" I have been hooked on EDM. While Above&Beyond and Anjunabeats captured my heart in 2012, the genre I love the most is Hardstyle and I feel the most alive when listening to it. My favorite part about the EDM world is the energy that is packed into each genre fan base and event. Writing for Deep In The Mix gives me the opportunity to contribute back to the EDM world I love so much.