This is a guide that covers how to make techno music.
Have you been looking to learn how to make techno music?
From the time of its inception in the early 80s to the present era, techno music has become one of the most popular genres of Electronic Dance Music.
Similar to how house music was discovered in Chicago's underground dance place, Detroit is where techno music evolved.
While some of its success can be associated with the popularity of house music, techno is an amalgamation of a variety of genres.
What is Techno?
Even though Techno music contains sounds from different EDM genres, it has its own elemental sound which is easy to distinguish.
No matter if you are listening to Ben Klock's Subzero or Bart Skils' My Rules, you will find two key aspects in both tracks:
A powerful kick drum gives a heartbeat-like sound
Futuristic, atmospheric sound derived from sampling and synthesizers
Techno is a hypnotizing genre as it transports you to a world full of fantasies, painting your most vivid of memories. The enticing hooks engage your mind and soul.
Since the beginning, Techno has been unique when compared to other EDM genres mainly because of the lack of traditional musical content.
Hooks, also known as a drop in a track, are composed keeping in mind the sounds and pitches used in the track. Artists normally do not refer to older, traditional western scales to create sounds.
3 Characteristics and trademarks of techno
Similar to other genres of Electronic Dance Music, Techno also follows a constant 4/4 time for all the tracks.
It provides a perfect structure to create any Techno track between 120 and 150 beats per minute (BPM).
Most artists and DJs play tracks between the said speed and tempo. However, there are some producers who like to take it to next level.
There are Techno subgenres, Hardcore Techno and Speedcore, which are produced up to 200 BPM and 300 BPM respectively.
Let's further learn how to make techno music by understanding its characteristics and trademarks.
1. Synthesizers and drum machines
Techno music is widely known due to the powerful drums and synthesizers used in the majority of the tracks.
No matter if a producer uses EDM software or hardware, this genre is highly styled and synthesized to give it a unique sound.
99% of the time, a Techno track does not have any vocals, but the atmospheric and futuristic sounds taken from samples do the job.
2. Repetitive, danceable beats
The foundation of Techno music is based on repetitive, danceable beats. No matter what subgenre or tempo the track is in, it will have powerful repetitive drum sounds.
The repetition of drums and hi-hats induces the tech-y vibes listeners love to hear when they are on the dance floor.
3. Compositional technique based on looping
Techno artists normally use the looping technique to create and compose their tracks. Popular as a repetitive genre, the compositional technique is as follows:
4/4 kick drum pattern
Hi-hat on the offbeat
Clap on beat 2 and 4
Snare on beats 2 and 4
Best programs to make techno music
No matter what type of music you like to create, all you really need is a computer to get started.
You can get any EDM software available on the market which is user-friendly and easy to learn.
There is no Digital Audio Workstation or DAW designed specifically for a music genre. You can test and choose the one you are comfortable with.
The most used DAWs are Audacity, FL Studio, and Ableton Live. If you are a Mac user, you can learn and use Logic Pro.
Spend some time reading about different DAWs and learning about their features to make a better decision. You can find demo links here:
8 Steps for making techno
Note: Please be advised that this is not a 'COMPLETE' tutorial on how to make techno music. The blog will help you understand the basics before you start producing the genre.
Now, that you have familiarized yourself with the basics of EDM software and hardware combined with characteristics and trademarks of techno music, let's deep dive into steps for actually creating music.
1. Select Your Kick selection
When you are making Techno music, keep in mind that the 'kicks' are the most fundamental element in a track. Therefore, it is essential to get it right.
Normally a techno track follows a 4/4 kick pattern and is the backbone of its loud, thumping sound.
If you are looking to get the old-school techno vibes in your track, try adding saturation and distortion to create the 'buzz-y' feel.
2. Techno rumble-bass design
Selecting the right kick is just one part of a techno track. How do you take it to the next level and give your track the right feels? Design a rumbling bass according to your kick selection.
A deep bass is necessary as Techno music enthusiasts love to feel the heavy kicks when they are on the dancefloor.
3. Percussion
A majority of EDM genres follow a similar structure when it comes to production, mainly house music. However, the one thing that differentiates Techno from the house and other genres is percussion.
Techno music follows the compositional looping technique where the hypnotic repetition of drum kicks, claps, hi-hats, and snares are combined with intricate percussion.
4. Incidental vocal stabs
Techno music is known for not having vocals at all. However, you are the artist and can add as many elements as you would like to make your track sound BANGIN'.
Recently, many Techno artists and producers started adding vocal stabs to their tracks to further enhance futuristic sounds.
You can also record your own vocal (just a sentence) and play it over the track you have created thus far.
5. Arrangement Tips
Once you have added certain elements to your track, it's time to arrange it as per the structure. A techno track follows:
Intro – Middle – Build up – Drop – Outro
Now, there is little to no increase in level or tempo in each stage. Only certain elements are introduced and taken away.
For instance, the main rhythm or chord does not come in until it's in the middle or build-up stage.
6. Adding sound effects
Techno music relies a lot on FX and different sounding elements to give a track the right vibes.
From delays to reverb, distortion, and more – you can pick and experiment to find the right balance.
7. Mixing
Now that you have all the elements you want in your track, it's time to run down your track through mixing and mastering.
Every producer wants their tracks to be played in clubs and festivals. You would not want your track to be too loud or quiet no matter where it is being played.
With mixing and mastering, you ensure every element along with its sound levels is on point.
8. Listen & refine
Keep listening and refining!
This is the key if you want your track to be successful. Look for any inaccuracies or maybe a section where you can do better.
Another good rule of thumb is to get feedback from fellow producers, friends, and DJs and work on their comments.
Top 5 techno artists to draw inspiration from
Whether you are just starting or stuck in writer's block, it is always good to draw inspiration from successful, established names in the scene.
Here are today's top 5 techno artists you can listen to for reference purposes and we hope you enjoy their live sets.
1. Charlotte de Witte
Charlotte de Witte (born in 1992) recently captured the Techno genre with her incredible music and DJ performances across the globe.
She's well known for producing minimal and acid techno. Charlotte also runs a successful techno label called KNTXT.
2. Amelie Lens
Amelie Lens is one of the first female producers and DJs who emerged in the Techno scene and took it by storm.
Born in 1990 in Belgium, Amelie owns a record label known as Lenske.
3. Adam Beyer
Techno doesn't get bigger than this! Adam Beyer has been in the techno scene since 1995 when he released his first-ever solo EP for Planet Rhythm Records called Drum Codes 1.
He's an uncrowned king of the Techno scene and is widely known for his Drumcode record label.
4. Boris Brejcha
Bros Brejcha came into the scene in 2006 with two back-to-back big releases in 'Monster' and 'Yellow Kitchen'.
Born and raised in Germany, the Techno artist has released six studio albums and numerous tracks over the years.
5. Solomun
Mladen Solomun is one of the biggest and finest Techno producers and DJs.
For his exceptional work, he has been awarded DJ Awards winner for Best Business techno Producer and Best Business Techno DJ.
The accolades speak volumes about his success. People love to see and listen to this music!
What Equipment Do You Need to Make Techno Music?
Computer or Laptop: A computer or laptop with a powerful processor and enough storage space is necessary to run music production software.
Digital Audio Workstation (DAW) Software: A DAW is software used to create, edit, and mix music. Examples include Ableton Live, FL Studio, Cubase, Logic Pro X, etc.
Synthesizer: A synthesizer is an electronic instrument that produces sound. A soft synth, or a software-based synthesizer, can be used within a DAW. Hardware synthesizers, such as Roland TB-03, Korg Minilogue XD, and Moog Mother-32 are popular choices among Techno producers.
Sampler: A sampler is a device or software that allows you to record, manipulate and play back sound samples.
Drum Machine: A drum machine is a hardware or software instrument that produces drum sounds. Examples include Roland TR-8S, Elektron Analog Rytm MKII, and Akai MPC Live.
Audio Interface: An audio interface is a device that connects your computer to your other music gear, such as synthesizers, drum machines, and DJ controllers.
Studio Monitors: Studio monitors are speakers designed for accurate sound reproduction. This will help you mix your music accurately.
DJ Controller: A DJ controller is a device that allows you to manipulate software-based DJ tools, such as Traktor Pro and Serato DJ.
Midi Controller: A midi controller is a device that sends midi signals to your computer, synthesizers, or drum machines to control parameters like pitch, volume, and modulation.
Frequently Asked Questions
Is it hard to produce techno?
The difficulty of producing techno, or any genre of music, varies depending on the individual's level of experience and knowledge in music production. For beginners, producing techno may require a learning curve, as it involves the use of synthesizers, drum machines, and other electronic music production tools. However, with practice and dedication, producing techno can become easier over time.
How much do techno producers make?
The amount a techno producer makes can vary greatly depending on various factors such as their level of experience, the popularity of their music, the types of live performances they play, merchandise sales, and the income they earn from music royalties. Some techno producers may make a comfortable living through their music, while others may earn only a fraction of that amount.
Final thoughts for getting started
If you are just beginning or needed an extra push to start making Techno music, we have got you covered.
Our brief guide will help you understand the basics of this genre as well as things you should consider in terms of hardware and software.
Let us know how we did. We wish you all the luck and become successful in the Techno scene!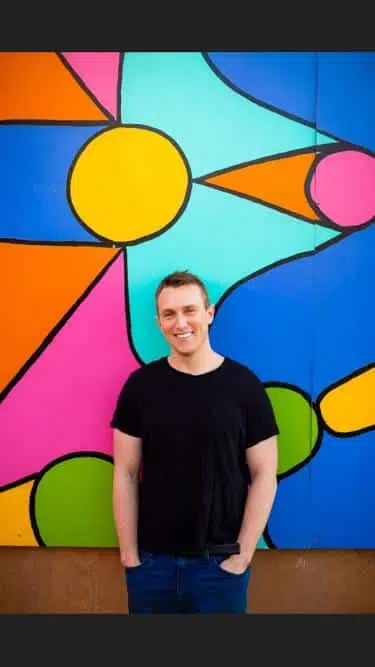 Starting with my first EDM event in 2010 at Nocturnal Wonderland and hearing One by Swedish House Mafia and Benny Bennassi's "Satisfaction" I have been hooked on EDM. While Above&Beyond and Anjunabeats captured my heart in 2012, the genre I love the most is Hardstyle and I feel the most alive when listening to it. My favorite part about the EDM world is the energy that is packed into each genre fan base and event. Writing for Deep In The Mix gives me the opportunity to contribute back to the EDM world I love so much.