This is a guide covering how to make dubstep music.
When it comes to electronic dance music, one cannot deny the popularity of dubstep.
It is considered to be one of the most popular genres in electronic dance music over the past couple of years.
While this genre emerged in the 90's, the popularity of dubstep started gaining serious momentum over the last decade.
The adrenaline rush caused by Dubstep is a mixture of the punchy drum kicks, cinematic verses, samples, and intros with crazy modulating bass lines.
The genre of music is such that it gives you a feeling of ecstasy. At times it seems like aliens high on energy drinks and pumped up with caffeine are producing dubstep music.
Although there is a striking similarity between dubstep and other genres of electronic music one major difference comes in the form of "the drop."
Dubstep makes use of heavy bass, while other electronic genres make use of drums, instrumental, and vocals for the drop.
We have heard from many existing and aspiring producers that Dubstep is not as easy as other genres when it comes to production.
This is mainly because they feel it's difficult to achieve a perfect bassline or bring that larger-than-life feeling in your tracks.
If you have been wondering the same thing, need not worry! Our beginners guide will help you understand how to start producing Dubstep music if we break it down to basic structure and elements.
Do we have your interest now? Keep reading then!
What is Dubstep?
In simpler words, Dubstep artists define it as a form of dance music that has a strong bassline and syncopated rhythm.
Dubstep music has a more distinct sound due to the irregular composition of powerful drums, bass, and distorted sound effects.
You can read more about Dubstep gengres by reading our "what is dubstep music" article.
Characteristics of Dubstep
Before beginning to learn how to make dubstep music, it is essential to understand the main elements and characteristics of this genre.
The most important characteristic of this music is the 'cut time' groove (more on this below).
Let us break the characteristics of Dubstep in three main categories for which the genre is mainly known for:
Tempo of Dubstep
Typically, a Dubstep track is produced at a tempo of 140 beats per minute or BPM. Many people also produce or play it (during DJ sets) with a half time i.e., 70 BPM.
Drum Patterns in Dubstep
The drum pattern in dubstep is unique and distinct. In any Dubstep track, you can prominently hear the kick drum hitting the first beat of every bar followed by a snare on the second beat of the bar.
This is applicable if you are producing a track at 70 BPM. In the case of rhythms at a higher tempo, the 140 BPM mark, the kick drum stays on the first beat, but the snare is on the third beat of the bar.
Prominent Bass Frequencies
A good dubstep track is known for its prominent bass frequencies. And this is how it's distinguished differently from drum & bass and jungle music.
The overpowering bassline throughout the track creates that 'aura'-ish feels.
10 Tips for Making Dubstep Music
No matter if you are just beginning to learn how to make dubstep music or just need to improve yourself individually, we have created a list of tips for making dubstep music.
1. Listen to YouTube playlists of dubstep
The best way to start your Dubstep music production career is by listening to a lot of already released Dubstep tracks. This also helps you in picking a subgenre and style if you are not sure about it.
Since you are a fan of the genre and love listening to it, different YouTube or Spotify playlists will help you understand what drew you to this form of electronic music
2. Pick your sub genre and style
Considering you love Dubstep music, there's a higher chance you already like a 'certain' subgenre or style.
In the initial phases, it is important to pick a subgenre and style; and later expand on those once you have gained command of music production.
It's better to learn and experiment with a specific sub-genre to establish your name and style rather than going overboard and trying everything.
3. Pick out your kick drum and start creating your baseline
A dubstep track relies on these two elements: kick drum and a strong bassline.
The most essential element of a Dubstep track is choosing the right kick drum.
This lays the foundation of your entire track, so you have to take your time and choose it carefully. Once this step is done, you can start creating your bassline which is the second most essential element of your track.
4. Collect samples to use in your track
Similar to other forms of EDM, build and collect a library of samples that you can use in your tracks.
Internet is full of free and paid Dubstep sample libraries which will give you a head start on a basic structure depending on how you want your track to sound like.
There are multiple categories when it comes to sample libraries and you can look for acoustic drums, kick drums, spoken words (to give more texture to your track), synth sounds, atmospheric sounds, and more.
5. Use third party plugins to help build your side chains
Sidechains are important in a Dubstep track to ensure your kick drums are powerful.
You can either create your own sidechain compression or use third-party plugins which will help you prevent undercutting your kick drum to a great extent.
The concept may sound complicated, but it is fairly simple and easy.
Let's say you want to reduce the volume of certain elements in your track, this is done by introducing a sidechain compression.
This can be implemented by momentarily lowering a certain volume on a channel when a kick drum is triggered.
6. Develop your snares & claps
Snare drums and claps are an integral part of a dubstep track. If you listen to any of the top-ranked songs, you will find prominent snares and claps throughout the track.
Therefore, we recommend you create kick drums along with snare and claps initially to build momentum and develop the Dubstep-ish feel for your track.
7. Build your pads and leads
The next step is to work on your pads and leads for your track.
Pads are mainly used as a layer over bassline to further enhance their sound. Both are played simultaneously to create an epic atmospheric feel.
Some people also consider sidechaining their pads to kick drums to enhance the overall feel of the track.
This way, your lead synths also sound more prominent. You can also use two different leads or add distortion to it to make it sound powerful.
8.Design your melody and arrange your song
Every EDM track, no matter what genre, has a melody. The foundation of majority of the tracks starts with melody in mind. You use the melody in your mind to create different sounds that will compliment it.
This is the part where you will have all or majority of the elements of your track. It's time to arrange your song in a manner that makes it easy for you to go back and make changes if necessary. Make sure you color code different audio tracks, MIDIs, and samples you add to a project.
9. Add in effects and transitions
Play with different effects and transitions to add value to your track. Dubstep music has effects such as HFO, LFO, reverb, echo, and more.
10. Finish and master your track
Once all elements are added and arranged, it's time to master your track.
It is essential to record and release the best audio quality track if you want it to be successful.
You would not want a poor sounding (too loud or too low) to be played by other dubstep artists in a club.
Therefore, master it, listen to it time and again, refine it – so, you have the best possible version.
5 Dubstep artists you can listen to for inspiration
Let's have a look at some of the renowned Dubstep artists who you can listen to for inspiration.
1. Adventure Club
The Canadian duo is quite a popular name in the Dubstep scene. Formed by Christian Srigley and Leighton James, Adventure Club was previously a hardcore pop-punk band before they find solace in Dubstep back in 2011.
Since then, they have become a staple name known for their popular remixes of Lullabies by Yuna and Crave You by Flight Facilities.
2. Excision
Excision is a Canadian EDM producer and DJ mostly catering to Dubstep style. Also known as Jeff Abel, he is the founder of Subsidia Records and Rottun Recordings.
3. 12th Planet
Based in Los Angeles, USA, 12th Planet is an American dubstep producer and DJ who started his career in the scene back in 2006.
However, he did not produce Dubstep music initially when his career began. Before he was 12th Planet, John Christopher Dadzie produced drum and bass under his other alias called Infiltrata.
4. Bassnectar
Bassnectar is one of the oldest Dubstep artists who is well renowned for his distinct sounds and open-sourced musical experiments.
Lorin Ashton is the face behind Bassnectar who took the EDM industry by storm when he released his debut artist album in 2001.
5. Flux Pavilion
Flux Pavilion is the brainchild of English producer and DJ Joshua Steele. Quite famous for his music in the UK, Flux Pavilion has headlined global events including EDC Vegas and Coachella.
Final Remarks
Let's be honest, everything takes time. Even if you are just an avid listener of Dubstep music, you can learn to produce it as well if you are determined. We have created a brief guide that will help you understand the basics.
All you have to do is give it time and practice.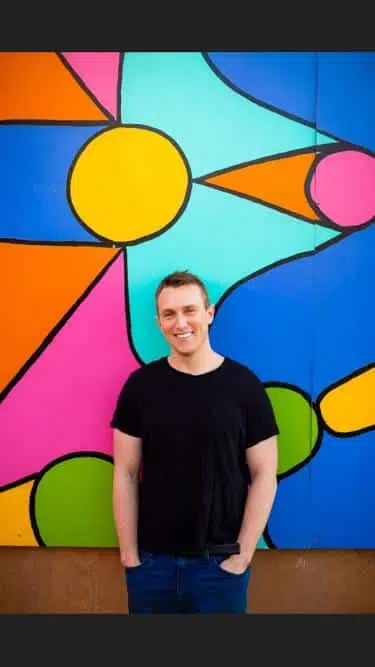 Starting with my first EDM event in 2010 at Nocturnal Wonderland and hearing One by Swedish House Mafia and Benny Bennassi's "Satisfaction" I have been hooked on EDM. While Above&Beyond and Anjunabeats captured my heart in 2012, the genre I love the most is Hardstyle and I feel the most alive when listening to it. My favorite part about the EDM world is the energy that is packed into each genre fan base and event. Writing for Deep In The Mix gives me the opportunity to contribute back to the EDM world I love so much.