If you're new to the world of drum and bass, or just want to know how to dance to it properly, read on! This post will teach you everything you need to know about this high-energy genre and how to groove along with it.
Drum and bass is known for its fast beats and heavy basslines, so learning how to move your body in time with the music is essential. So put on some tunes and let's get dancing!
How to Dance to Drum and Bass?
The first step to dancing to drum and bass is getting familiar with the tempo of the music. This genre typically has a fast and energetic beat, so you'll want to move your body in time with the rhythm.
The BPM of most drum and bass songs is between 170 and 180, so you'll need to be able to move quickly! If you're having trouble keeping up, try starting with a slower song and working your way up.
Once you have the hang of the tempo, it's time to start moving your body. The best way to do this is to feel the bassline and let it guide your movements.
As you're dancing, pay attention to the changes in the music and let them dictate how you move. If the beat drops or gets faster, amp up your energy and dance harder.
As you'll see later in the videos, dancing to drum and bass (like a proper dance) involved what's known as X-stepping. It's kind of like shuffling's cousin and definitely a good workout
Tips to Dance to Drum and Bass
Here are some tips to dance to drum and bass at a music event while also not looking like a spastic, flailing mess.
Listen closely to the music and pay attention to the tempo, changes in rhythm, and overall vibe of the song. This will help you move your body in time with the beat and stay in sync with the music.
When dancing to drum and bass, focus on keeping your movements intentional and smooth. This will help you look more confident and stylish on the dance floor.
Let the bassline guide your movements and use it to add more flavor to your dancing. As the bass drops, feel free to get a little wilder with your moves!
Keep it simple and subtle with your movements. There's nothing wrong with just standing in one spot and moving your head side to side to the beat.
Have fun and don't take yourself too seriously! Remember that dancing to drum and bass is all about expressing yourself and feeling the music. So let loose, get into the groove, and enjoy yourself!
Examples of How to Dance to Drum and Bass
While reading up on learning how to dance to drum and bass can only get you so far, you need some visuals!
Here are some videos we recommend watching on how to dance to drum and bass music: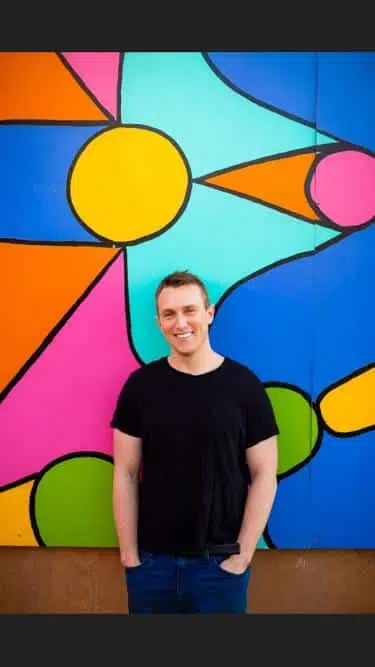 Starting with my first EDM event in 2010 at Nocturnal Wonderland and hearing One by Swedish House Mafia and Benny Bennassi's "Satisfaction" I have been hooked on EDM. While Above&Beyond and Anjunabeats captured my heart in 2012, the genre I love the most is Hardstyle and I feel the most alive when listening to it. My favorite part about the EDM world is the energy that is packed into each genre fan base and event. Writing for Deep In The Mix gives me the opportunity to contribute back to the EDM world I love so much.