Hakkasan Nightclub Las Vegas 101
Las Vegas is notorious for its extravagant nightclub scene.
The best clubs in the city can rival those in any other city in the world.
If you're planning a trip to Vegas and want to experience the nightlife, Hakkasan Nightclub is a must-visit.
In this post, we'll give you some tips on how to get into Hakkasan and what to expect once you're inside.
We'll also give you some tips on how to dress and what the cover charge is.
So read on and get ready to party!
How do you get to Hakkasan Nightclub?
The MGM Grand is home to Hakkasan Nightclub, one of the most popular EDM venues in the city.
If you're planning on going to Hakkasan taking Uber, Taxi, or another rideshare is likely you're the best bet.
With this said if you're planning on driving you can find parking at MGM Grand for a fee or you can enjoy free parking if you are a Pearl Status MGM Rewards cardholder.
As an insider tip, if you sign up for MGM Resorts Mastercard you will automatically be upgraded to Pearl Status and have free parking at all MGM properties as long as your MGM credit card stays open.
The club is located on the lower level of the casino and if you are entering MGM Grand from the Las Vegas Strip you can take the escalators down from the lobby.
Alternatively, take the elevators or escalators up to the casino if you are coming from the MGM parking garage and follow the signs.
If you're unsure about how to get to Hakkasan, we recommend you follow the signs or ask a staff member to point you in the right direction once inside MGM Grand hotel and casino.
Once you're in the club, be prepared to dance!
Is there a dress code at Hakkasan Nightclub?
The dress code is strictly enforced and it is better to err on the side of dressing up than dressing too casual.
The dress code is upscale fashionable attire.
Hakkasan Nightclub dress code:
Hakkasan Nightclub states their dress code policy is:
Upscale fashionable attire. Collared shirts are required for men.
NO hats, shorts, flip flops, backless womens sandals, mens sandals, sneakers (e.g. Nike, Adidas), athletic wear, ripped or oversized clothing, steel toe shoes or work boots (e.g. Lugz, Timberlands).
Management reserves all rights of entry based on dress code etiquette.
What time does Hakkasan Nightclub open and close?
Hakkasan Nightclub is open Thursday through Sunday from 10:30pm- 4am plus.
Management reserves all rights to change opening or closing times depending on the night.
What is the age limit?
Hakkasan Nightclub has a strict 21+ age requirement validated with a government-issued ID or passport.
How much is Hakkasan Nightclub's entrance?
It is always recommended to attend Hakkasan Nightclub via GA online pre-sale if you're wanting to guarantee entry and avoid potential lines that come with Guest List entry.
Enjoy entry to the nightclub and general admission areas throughout the venue.
The ticket holders must arrive prior to MIDNIGHT (12:00AM) for guaranteed entry.
Male Presale Ticket: $30- $75 + fees
Female Presale Ticket: $20 – $30 + fees
Tickets at the door or cover charges are always more expensive so it is best to buy tickets through Hakkasan's event page through TAO Group Hospitality.
Is there a guest list?
Yes, there is a guest list.
At Hakkasan Nightclub, ladies get free entry and guys can usually get free entry with an even ratio.
This means if you're traveling in a mixed group you will need an even ratio of men to women in order for the men to get in for free via guest list.
The best way to get on Hakkasan's guest list is by searching with your favorite search engine, looking on Instagram for a Hakkasan Nightclub promoter, or asking a friend if they have gone through a Hakkasan Nightclub promoter in the past.
What are the benefits and prices of a VIP Table?
Hakkasan Nightclub VIP Tables or "Bottle Service" ranges in pricing dependent on proximity to the DJ/Dancefloor, which room you book your table in, who is playing, and the time of the year.
Table service bottles start at around $600 and the minimum spend for tables starts at ~$2,000 and goes up from there.
For specific pricing, you will need to contact a Hakkasan Nightclub host for exact details.
To start that booking process you can visit Hakkasan's vip table page and browse their selection and submit a request.
Table pricing fluctuates depending on the time of year and if it is a holiday weekend you can expect an increase in pricing.
The table's come with your own table, drink amenities, VIP service, and a VIP high roller experience you can share with your friends for a night in Vegas.
Is there a Hakkasan Nightclub event calendar?
Yes, you can visit the Hakkasan's event page through TAO Group Hospitality and use their website filters to narrow your search and plan your night out.
What is the ambiance of Hakkasan Nightclub?
Hakkasan Nightclub is one of the most talked-about clubs when it comes to ambiance because of its state-of-the-art production, and sheer size of the club.
In addition, Hakkasan's opening in 2013 was a significant catalyzing event in the EDM world cementing Las Vegas as an EDM nightlife hub.
When you walk into Hakkasan Nightclub you are immediately immersed in the club with its chic design, dark lighting, unique fragrance pumped into the air, and a booming sound system.
The club has a very modern feel and amazing production which gives Hakkasan Nightclub a truly one-of-a-kind nightlife experience.
What is the music like at Hakkasan Nightclub?
The music at Hakkasan Nightclub is mostly Electronic Dance Music with a mix of house, deep house, trance, some Hip-Hop and Top 40 songs played as well.
Artists you can event to see at Hakkasan Nightclub are:
Above & Beyond, Afrojack, Alan Walker, Benny Benassi, Black Coffee, Cedric Gervais, Crespo, Deorro, DJ Pauly D, Dom Dolla, Eric D-Lux, Fisher, Greg Lopez, Joel Corry, Justin Credible
For the most up-to-date information the Hakkasan event calendar.
What are the drinks and pricing like?
Drink prices at Hakkasan Nightclub are expensive but comparable to other premier nightclubs on the strip-like XS, EBC, Marquee, and Resorts World.
Beers start at ~$15
Shots and other single drink cocktails start at roughly ~$17
Mixed drinks and multi-shot cocktails start at $25+ dollars
Drinks in Las Vegas nightclubs are expensive so people will often have a few drinks in their room or on the strip and then head to the club.
Final remarks and why you should go to Hakkasan Nightclub
If you're looking for a top-notch Las Vegas EDM nightclub experience, Hakkasan is the place to go.
With world-renowned DJs and an amazing atmosphere, this club will not disappoint. So get ready for your night out and head to Hakkasan Nightclub – we promise you won't regret it!
So what are you waiting for? Head over to Hakkasan Nightclub and see for yourself why it's one of the most popular clubs in town!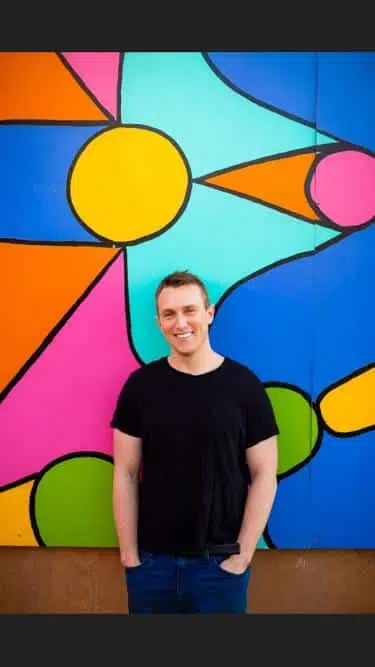 Starting with my first EDM event in 2010 at Nocturnal Wonderland and hearing One by Swedish House Mafia and Benny Bennassi's "Satisfaction" I have been hooked on EDM. While Above&Beyond and Anjunabeats captured my heart in 2012, the genre I love the most is Hardstyle and I feel the most alive when listening to it. My favorite part about the EDM world is the energy that is packed into each genre fan base and event. Writing for Deep In The Mix gives me the opportunity to contribute back to the EDM world I love so much.