Hey there! Guess who's making a comeback? It's none other than the incredible Annie Mac! You may know her as the famed DJ, writer, and former BBC Radio 1 host. Well, she's returning to the BBC with a fresh new podcast called Sidetracked, and I couldn't be more excited!
Annie Mac recently took to Instagram to share the news and give us a sneak peek into what we can expect from the show. According to her, Sidetracked will be all about discussing anything and everything interesting, funny, odd, remarkable, or even terrible in the world of music. I mean, how amazing does that sound?
She even added a cheeky little quote from her co-host, saying it's going to be like "Newsnight with a donk on it." Now, I don't know about you, but that sounds like a winning combination to me!
Annie Mac is a seasoned pro in the radio industry, having hosted a number of successful programs during her 17-year tenure at BBC Radio 1. From Future Sounds to Annie Mac's Dance Party, she has always delivered the best in new dance music to a massive nationwide audience. She's practically a legend!
But here's the exciting part: she won't be doing this alone. Annie Mac will be joined by none other than the current BBC Radio 1 host, Nick Grimshaw, as her co-host. These two have worked together in the past, hosting a teen-focused BBC lunchtime show called Switch back in 2007. So, we can expect some amazing chemistry and banter between them on Sidetracked.
Annie Mac shared her happiness about working with someone she loves dearly and a "world-class production team." And let me tell you, that shows! The podcast will be dropping new episodes every Thursday, so mark your calendars and get ready for some serious music discussions.
If you're already itching to get a taste of what Sidetracked has in store, there's a teaser episode available on BBC Sounds and wherever else you get your podcasts. Trust me, you won't want to miss it!
All in all, Annie Mac's return to the BBC with Sidetracked is an exciting development for music lovers everywhere. With her incredible insights and Nick Grimshaw's charm, this podcast is bound to be a hit. So, what do you think about it? Are you as excited as I am? Let me know your thoughts!
Oh, and don't forget to click here to check out the teaser episode or subscribe to future broadcasts. Happy listening!
→ https://www.bbc.co.uk/sounds/play/p0gfnxd9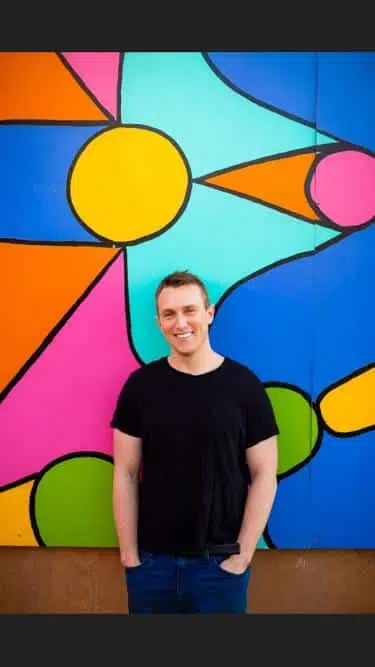 Starting with my first EDM event in 2010 at Nocturnal Wonderland and hearing One by Swedish House Mafia and Benny Bennassi's "Satisfaction" I have been hooked on EDM. While Above&Beyond and Anjunabeats captured my heart in 2012, the genre I love the most is Hardstyle and I feel the most alive when listening to it. My favorite part about the EDM world is the energy that is packed into each genre fan base and event. Writing for Deep In The Mix gives me the opportunity to contribute back to the EDM world I love so much.