Garage House Music
Have you ever found yourself in the middle of a club, grooving to an old-school beat that takes you back to the days just before dance music became EDM?
Or have your ears been blessed with what sounded like classic house music fused together with elements of hip-hop and R&B then you have probably come across Garage House.
This genre has swept through parties and raves all around the world as current producers begin remixing classic garage house records from past decades.
People around the world love to dance when they are deeply excited and they mostly dance to their favorite song or on unique beats. [Source]
Read on to learn about Garage house which has been an influential subgenre of dance music since the 1980s.
What is Garage House?
Garage house, commonly known as "garage", is a dance music style that was developed alongside Chicago house music.
Local terms used for Garage include New York house and New Jersey sound.
This genre of house music was popular in the 1980s in the United States and 1990s in the United Kingdom. In the UK it developed in UK Garage and Speed Garage.
What Defines Garage House Music?
Garage house music is a type of electronic dance music (EDM) that is characterized by a heavy bassline and repetitive 4/4 beats.
Garage house is known for its distinctive vocal style, which often includes soulful, emotive singing and spoken word samples.
The genre also makes heavy use of samples and drum loops, often taken from disco and funk records.
Garage house is considered to be a precursor to deep house and has had a significant influence on other electronic dance music genres.
History of Garage House and Its Impact on Electronic Dance Music
Garage house music was developed in the Paradise Garage nightclub in New York City and Zanzibar in Newark, New Jersey, United States during the early-to-mid 1980s.
There had been much overlap between Garage and early house music, making it difficult to tell the two apart.
Garage music predates the development of Chicago house and it is relatively closer to disco than the other dance styles.
Dance music of the 1980s started the use of electronic instruments such as drum machines, synthesizers, and sequencers which are the essential part of garage music.
Garage music is one of the top-rated electronic dance music (EDM). The direction of garage house music was primarily influenced by the New York City discothèque Paradise Garage.
Several DJs who played records in different eras of Electronic dance music are well connected with this genre of house music.
DJ Larry Levan, who is known for his musical versatility and innovation played records in this club.
Why Is It Called Garage House?
This music dance style is called Garage House after the legendary New York club Paradise Garage. Some popular DJs like Larry Levan started playing this style of dance music during the 1980s.
Where is Garage House Popular?
Garage music is a genre of house music that was popular in the United States in the early 1980s and in the United Kingdom in the 1990s.
Garage House is currently popular in major cities in the United States and the United Kingdom.
It is also popular in different European cities and it has also expanded to different international music hubs like London and Paris.
Why Do People Like Garage House Music?
Garage house music is typically upbeat and perfect for party vibes. This essence of the garage house is evident in the genre's reciprocal relationship with hip-hop and R&B music.
From this influence, Garage House has also formed new incarnations like 2step, dubstep, speed garage, UK funky, and grime.
Due to these relationships and versatility, people like Garage a lot, and its impact on the scene has been huge.
What is The Difference Between House Music and Garage Music?
House music (more traditionally) is more "organic", more sampled acoustic instruments, and "warmer".
While the original garage is like an amped-up, faster version of House. The beat in Garage is a bit heavier, has more driving, and has more swing.
There are more vocals and organic sounds.
In comparison to other forms of house music, Garage includes more gospel-influenced piano riffs and female vocals.
It has a more soulful R&B-derived sound than Chicago house. Garage house is where you start getting "vocal chops".
Who Plays Garage House?
During the early 1980s and 1990s, several well-known DJs played garage house.
Producers and artists who belonged to Paradise Garage preferred to play garage music in their time.
Some of the top artists and clubs of this era who played garage house music are listed below:
| | | |
| --- | --- | --- |
| Sr. no: | Artists/Clubs | Listeners |
| 01 | Poprobovel | 6,246 |
| 02 | Kobe JT | 5,853 |
| 03 | NY Stomp | 5,942 |
| 04 | Brame | 5,723 |
| 05 | Oil Furness | 8,448 |
| 06 | Zibba | 2,739 |
| 07 | Gisele Jackson | 3,647 |
| 08 | Praise Cats Feat. Andrea Love | 7,296 |
| 09 | Instrum | 4,062 |
| 10 | Mike Millrain | 2,425 |
| 11 | Night Communication | 3,558 |
| 12 | Groove Committee | 2,688 |
| 13 | The House & Garage Orchestra | 600 |
| 14 | TC Crew | 1,665 |
| 15 | Fibre Foundation | 1,634 |
Final Thoughts
This unique genre does not only have similarities with R&B and hip hop but also has relationships with several other music cultures that make it more adorable.
We hope you get started on your journey into this influential genre today.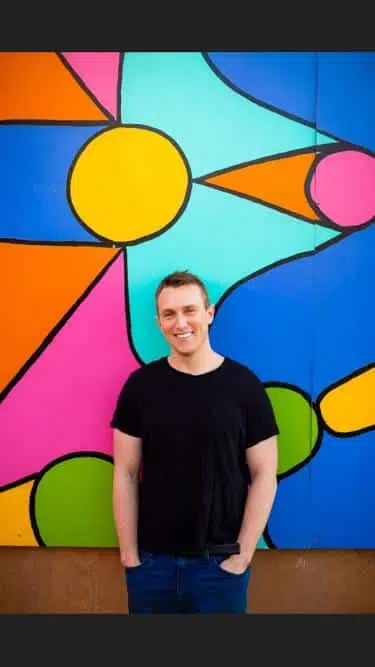 Starting with my first EDM event in 2010 at Nocturnal Wonderland and hearing One by Swedish House Mafia and Benny Bennassi's "Satisfaction" I have been hooked on EDM. While Above&Beyond and Anjunabeats captured my heart in 2012, the genre I love the most is Hardstyle and I feel the most alive when listening to it. My favorite part about the EDM world is the energy that is packed into each genre fan base and event. Writing for Deep In The Mix gives me the opportunity to contribute back to the EDM world I love so much.