What is Gabber Music?
Are you ready to dive into one of the most influential EDM genres in dance music out there? Then it's time to check out some Gabber.
Gabber is a subgenre of hard dance music that originated in the Netherlands in the early 1990s.
Gabber—also called gabba, Rotterdam hardcore, or early hardcore—uses fast tempos (at upwards of 190 beats per minute), shouted vocals, distorted bass drum pulses, and frenetic energy.
It borrows from other styles of electronic music including new beat, techno, and acid house. [Source]
Gabber music is a fast-paced, electronic dance style that has captivated ravers since the early 90s with its high-energy beats and counter-culture vibes.
Gabber's counterculture vibes and underground culture certainly gives fans something distinctive to celebrate on the dance floor.
Not only does the genre bring incredible intensity with each track; but it also transports listeners back in time with its classic roots from Dutch hardcore techno whose influence continues even today.
If you're looking for something special, then get ready – because gabber just might be what you need!
The subculture surrounding gabber music is often associated with working-class youth, and the style has been a popular form of music at outdoor raves and underground parties.
Gabber music and culture have had a significant influence on the development of other electronic music genres such as Hardstyle and Happy Hardcore.[Source]
What is Gabber?
Gabber is a style of electronic dance music which is characterized by fast beats, distorted & heavier kickdrums, with darker themes and samples.
Gabber is actually a subgenre of hardcore techno as well as the surrounding subculture.
The word "gabber" is derived from Amsterdam Bargoens slang that means "friend".
Gabber music and culture quickly spread across Europe and the world and also found rave communities in countries such as the UK, USA, Italy, Spain, and Australia.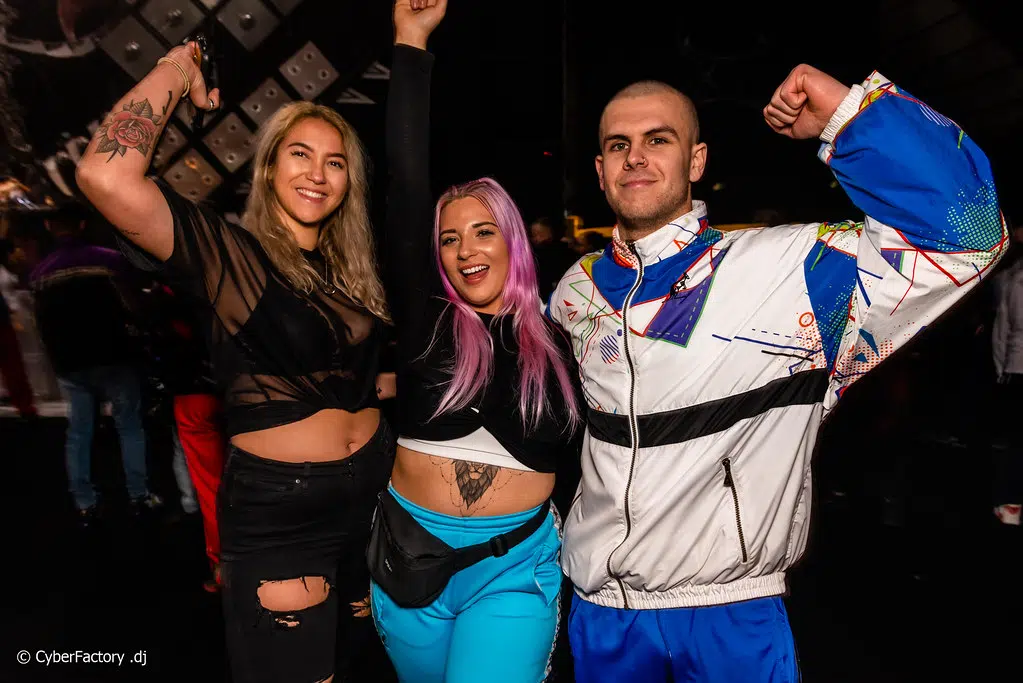 Some of the popular producers that include Marc Acardipane, Paul Elstak, DJ Rob, and the Prophet formed records.
The most popular records include Rotterdam Records, Mokum Records, Pengo Records, and Industrial Strength Records.
What Defines Gabber Music?
Gabber music is a subgenre of hardcore techno that emerged in Dutch music clubs in the early 1990s.
It uses fast tempos (at upwards of 190 beats per minute), shouted vocals, distorted bass drum pulses, and frenetic energy.
Gabber is also called gabba, Rotterdam hardcore, or early hardcore.
History of Gabber Music and Its Impact on Electronic Dance Music
Gabber was the first truly Dutch style of electronic music and was developed in Rotterdam and Amsterdam in the 1990s.
It was developed by the producers like Marc Acardipane, Paul Elstak, DJ Rob, and The Prophet.
Gabber is a genre of electronic dance music (EDM) that has evolved over the years but is generally based on a four-on-the-floor kickdrum beat at a tempo of 140 to 190.
Gabber's music style is also described as "a relentless mix of superfast BPMs, distorted kickdrums, and roared vocals".
In the Netherlands, gabber was a subgenre of hardcore techno as well as one of the country's most significant youth culture movements.
Despite being one of the most extreme subgenres of EDM, gabber failed to hit the mainstream at first.
Today, Gabber is mainly an underground music genre with a small but fierce fan base.
Where is Gabber Music Popular?
Originally, Gabber music was confined to the dance clubs of the Netherlands and with the passage of time Gabber has expanded its presence throughout Europe and to some degree in the United States.
This music also inspired the fashion subcultures in cities ranging from Amsterdam to New York City.
Gabber has also been famous as an underground, anti-establishment movement with small, underground raves that are most often illegally held in empty warehouses, basements, and tunnels.
What is Gabber Culture?
Gabber culture expresses itself through a variety of music styles, external features, dance, and vocabulary which played a significant role in shaping the Dutch youth subculture in Rotterdam in the early 90s.
The word gabber originated from the Bargoens which means friend or size.
Throughout the decade both music and subculture transitioned from the fringes of society into mainstream popular culture.
Why Do People like Gabber Music?
Gabber music is a genre of electronic dance music (EDM) centered at around 140 to 220 beats per minute (BPM).
People from western countries are dying heart fans of fast music so gabber music is a charm for them.
This fast music is driven by a four-on-the-floor kick drum featuring a distinctly distorted melodic pattern.
Having its origin in Rotterdam and Amsterdam, Gabber music has given way to its own rave subculture and is enjoyed in some European countries.
Special Features of Gabber Music:
Gabber music is a bit too fast, loud, and noisy while playing on the radio.
This music was vilified when neo-nazi movements latched onto this genre and contaminated the core ideals of Gabber culture.
One of the most exciting features of Gabber music is that it is about love, not hate.
Gabber is fast, energetic, loud, and unapologetically extreme which perfectly characterizes Gabber's counter culture push against the mainstream.
Where Did Gabber Originate From?
Gabber was designed to be an alternative to acid house and new beats genre and it was often associated with illegal substance use.
In Dutch, the word "gabber" comes from the slang "bargoens," meaning "buddy or friend". Gabar music is considered a small subgenre in the wider context of EDM.
While there is a certain rigidity in terms of creative freedom as many Gabber music artists have their personal, distinctive, and signature style.
How Do People Dance To Gabber?
When people dance to Gabber you will always find talented Gabber heads doing the Hakken.
Gabber, also known as Hakken, is a unique rave dance with its roots embedded in the early nineties Dutch hardcore and gabber scene.
A combination of older European folk dances (like zapateo) infused with hopping steps gives Gabbers their signature style!
The name comes from hakken – which translates to "chopping or hacking" – referencing the movement of sharp kicks that have become integral to this form of dance technique.
People who love to dance to Gabber music follow amazing steps that make it even more fascinating.
This dance takes a lot of practice and skill and if you haven't seen the Hakken in action or want to learn there are plenty of tutorials and Gabber/Hakken montages on YouTube.
Top 21 Tracks to Get Started Listening to Gabber:
The Gabber music genre has a unique sound that generates special feelings in its listeners.
Several gabber music artists have been favorites for their listeners for decades and with that here are the top 21 tracks over the years.
| | | |
| --- | --- | --- |
| Sr. no: | Track | Artists/Clubs |
| 01 | Luv U more | DJ Paul |
| 02 | Face Down, Ass Up | DJ Isaac |
| 03 | Stars | Charly Lownoise |
| 04 | Always Hardcore | Bodylotion |
| 05 | Lords of The Hardschool | DJ Paul, Rob |
| 06 | Poing | Rotterdam Termination Source |
| 07 | Turbo feat. New Kids | New Kids, PaulElstak |
| 08 | I Wanna Be A Gabber Baby | DJ Isaac |
| 09 | The Beat is Flown | DJ Rob, Mc Joe |
| 10 | Whoompsi | DJ Gizmo, The Dark Raver |
| 11 | We Like Marihuana | DJ Isaac |
| 12 | Wonderful Days | Charly Lownoise, Mental Theo |
| 13 | Alles Naar De Klote | Euromasers |
| 14 | Friends feat. Scooter | Scooter, New Kids |
| 15 | Go Get Busy | DJ Weirdo, DJ Sim |
| 16 | Your Smile | Charly Lownoise |
| 17 | Boooom | Boombastic |
| 18 | Boy's Interface | DJ Rob |
| 19 | Life Is Like A Dance | Paul Elstak |
| 20 | Ibiza | Wasteland |
| 21 | Ragga Beat | DJ Houseviking |
Final thoughts:
In conclusion, Gabber is a subgenre of hardcore techno that originated in the Netherlands in the early 1990s.
Starting in a specific area of the Netherlands, Gabber music is currently enjoyed in different countries throughout the world.
More than just a style of music, Gabber was, and still is, a youth movement in the Netherlands for decades.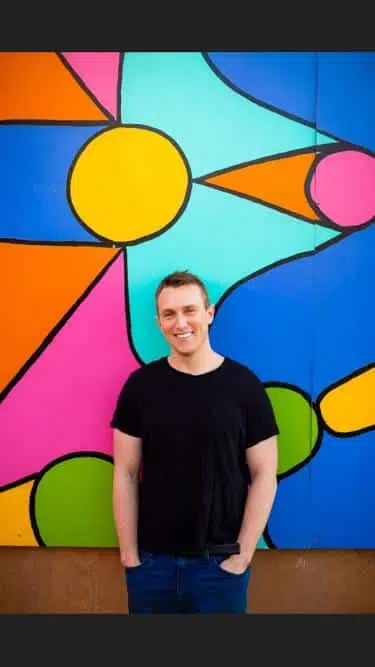 Starting with my first EDM event in 2010 at Nocturnal Wonderland and hearing One by Swedish House Mafia and Benny Bennassi's "Satisfaction" I have been hooked on EDM. While Above&Beyond and Anjunabeats captured my heart in 2012, the genre I love the most is Hardstyle and I feel the most alive when listening to it. My favorite part about the EDM world is the energy that is packed into each genre fan base and event. Writing for Deep In The Mix gives me the opportunity to contribute back to the EDM world I love so much.