French producers Habstrakt & Malaa have struck dance floor gold with their latest bass-heavy single and collab on "Molotov" which debuted on March 3rd, 2023.
Habstrakt and Malaa combined forces to produce this latest single which showcases Habstrakt's skillful roots in house music, as well as Malaa's G-House style, creating a bouncy fusion of groovy beats.
This latest single will undoubtedly be a hit through festival season and festival-goers and clubbers alike will appreciate its creative blend of Habstrakt's powerful sounds and Malaa's unique flair.
The track is the third single to come off of Habstrakt's long-awaited first album, Heritage, dropping later this month.
In addition, EDM enthusiasts excited to see Habstrakt play out this dance floor hit can catch Habstrakt on his Heritage album tour which is set to take place in four countries in Europe, thirteen cities across the U.S., and U.S. tour dates including The Midway in San Francisco and Soundcheck in Washington D.C.
Check to see if Habstrakt is coming to your city by checking out the dates below:
Habstrakt's Heritage Tour Dates:
March 3 – Cologne, Germany
March 4 – Nice, France
March 6 – Barcelona, Spain
March 9 – Montpellier, France
March 10 – Toulouse, France
March 11 – Lyon, France
March 17 – Nijmegen, Netherlands
March 18 – Hungary, Budapest
March 24 – Philadelphia, PA
March 25 – Minneapolis, MN
March 31 – Honolulu, HI
April 7 – Montreal, QC
April 8 – Washington, DC
April 14 – Phoenix, AZ
April 15 – San Francisco, CA
April 21 – Brooklyn, NY
April 22 – Atlanta, GA
April 23 – Dallas, TX
April 30 – Cancun, MX
May 5 – Portland, OR
May 6 – Salt Lake, UT
May 12 – Denver, CO
May 13 – Albuquerque, NM
May 28 – Tampa, FL
June 4 – Seoul, South Korea
About Habstrakt
Habstrakt is a French born, LA based DJ and producer. He began his journey in music through playing the guitar and keyboard during his youth before discovering Dubstep in 2008. This discovery led him to pursue a full time career creating quality productions with releases on a number of prominent electronic music labels. Additionally, he's become internationally renowned within the dance/electronic/house genre as he's played major stages at Ultra Music Festival in Miami, Lollapalooza Paris, and most recently the main stage at Electric Daisy Carnival in Las Vegas. His passion for blending visual arts, tattoos, and a creative aesthetic with music gives his production an inspired signature sound that's unique and cuts through the genre as an up and coming artist. Over the course of his career, he's amassed over 1,000,000 monthly listeners on Spotify through popular releases such as his song Chicken Soup, as well as being featured on Spotify's playlist "Dance Rising' which features tomorrow's hottest artists. Last year, he released his first collab with Jauz, Like Before, and recently dropped singles "Outer Space" (with Roderick Porter) and "Vision" off of his first upcoming album, Heritage. As he continues to grow and gain notoriety, expect bigger and better things from Habstrakt this year and beyond.

Follow Habstrakt on Social:
About Malaa

Malaa's forte is stern if frequently humor-laced bass house tracks. Concealing his face in a balaclava, he's presented with an air of mystery, fueling speculation about his true identity. An early press bio dropped a crumb by referring to him as Parisian. Theories regarding his identity have also been fostered by an affiliation with Pardon My French, a collective that includes and ; multiple dance music media outlets have theorized that Malaa's recordings are actually a joint effort from those DJs/producers. The prolific output of Malaa dates back to 2015 and includes Illegal Mixtape (2017) and Illegal Mixtape II (2018), the album Don Malaa (2022), and EPs, headlining and collaborative singles, and remixes numbering in the dozens. Tracks such as "Notorious," "Revolt," and "Made in France" are among Malaa's commercial highlights.

Follow Malaa on Social: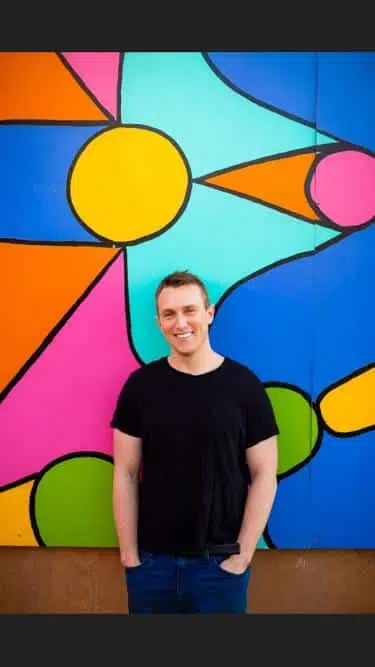 Starting with my first EDM event in 2010 at Nocturnal Wonderland and hearing One by Swedish House Mafia and Benny Bennassi's "Satisfaction" I have been hooked on EDM. While Above&Beyond and Anjunabeats captured my heart in 2012, the genre I love the most is Hardstyle and I feel the most alive when listening to it. My favorite part about the EDM world is the energy that is packed into each genre fan base and event. Writing for Deep In The Mix gives me the opportunity to contribute back to the EDM world I love so much.