What is Escape Halloween?
Escape Halloween is an electronic dance music(EDM) festival held in Southern California on or around Halloween and has been running annually since 2011.
Escape Halloween is one of Insomniac's landmark music festivals and this year Escape Halloween will begin on Friday, October 28, and ends on Saturday, October 29, 2022.
Escape Halloween returns to the iconic NOS Event Center and from the entrance gates to the 4 themed stages, sinister sights and rattling sounds will shock, frighten, excite, and amaze you.
Whether you choose to squad up or roll solo, escape into a terrifying world of music, art, performers, and thrills.
Escape Halloween features some of the world's top electronic dance music DJs and producers on stages hosted by Insomniac's very own Audiotistic, Basscon, Bassrush, Factory93, and Night Trip.
Every realm of Escape Halloween will enchant and terrify you with unique musical treats full of audiovisual trickery and ghoulish fun to captivate your mind, body, and soul.
A stacked line-up of DJs and producers await and once again Insomniac will deliver the best performers in house music, techno, hardstyle, and dubstep.
Single and two-day passes are still available, but with fewer than 30 days to go, you shouldn't wait on buying tickets because this sells out every year.
The Evolution and History Escape Halloween
Escape Halloween, originally named Escape from Wonderland kicked off in 2011 and has been running annually since. In addition, Escape Halloween is the largest North American Halloween Festival making it one of the top EDM festivals in 2022 to attend.
EDM enthusiasts and ravers return year after year to take part in this immersive Halloween Festival with the best artists in dance music and state-of-the-art themed stages.
Year after year Insomniac ups their game in stage design, headlining artists, themed vendors and food villages, and scary costumed performers that interact with the guests inside the festival.
Who's On the Escape Halloween 2022 Lineup?
With stages hosted by Audiotistic, Basscon, Bassrush, Factory 93, and Night Trip, Escape Halloween will once again feature the best names in house, hardstyle, dubstep and drum and bass, techno, and deep house.
Study the lineup and get ready to celebrate this beloved holiday of Halloween.
When is Escape Halloween and What Are The Hours?
October 28 + 29, 2022
4 PM – 2 AM
Where is Escape Halloween?
NOS Events Center
689 S. E St
San Bernardino, CA 92408
Since its establishment in 1911 The National Orange Show Events Center has its origins as a citrus exhibit for local farmers and has evolved over the years as a multi-purpose event center that Insomniac has called home for over 20 years.
Featuring more than 120 acres and 150,000 square feet of indoor event space, the NOS Event center has been the home of numerous Insomniac Events– including Escape Halloween, Countdown, Beyond Wonderland, and many single-day shows.
The NOS Center is a spacious venue and has become one of Southern California's premier festival venues.
Age Restrictions and Requirements
Ravers attending Escape Halloween must be 18+ to enter this spooky Insomniac festival and 21+ in order to purchase and drink alcohol inside the venue.
Alcohol and Liquor will be sold to guests that are 21+ and this festival complies with all Federal and State Alcohol distribution laws.
You must be 18+ to enter and 21+ for alcohol/VIP. Photo ID required.
Acceptable Forms of ID
Any US government-issued driver's license or ID card containing a photograph and date of birth
US or foreign government-issued passport containing a photograph and date of birth
Foreign government-issued driver's license/ID with color photocopy of passport (Not valid for 21+ wristband. To purchase alcohol or enter VIP areas, a physical passport or US ID will be required.)
Temporary DMV documents proving you are currently renewing a license—ONLY if accompanied by a passport or expired license
The Experience at Escape Halloween
Immerse yourself in the experience of Escape Halloween by exploring the themed vendor and merch environments, taking a stroll through Crazy Town (the heart of Escape Halloween), getting lost in the music, and grabbing a drink or bite to eat.
Insomniac really goes all out with the Experience at this festival and we recommend checking out their information pages –> Here
The Music
This year's edition of Escape Halloween will host 50+ top DJs and producers over the course of two monstrous nights on 4 unique themed stages.
Once again Insomniac is set to deliver a multi-genre 2 day musical experience on 4 state-of-the-art stages which include.
The Grimm – Multi Genre mainstage with headliners including Alesso, Marshmello, Oliver Heldens, Eric Prydz, Martin Garrix and Tiësto
Feeding Grounds – Hosted by Bassrush (Dubstep & DNB) on Day 1 and then hosted by audiotistic on day 2.
Sanitarium – Hosted by Basscon (Hardstyle) on Day 1 and then hosted by Night Trip on Day 2
Sewer District – Hosted by Factory 93 (House and Techno)
One of the best things about Insomniac's Escape Halloween is how they have developed their own brands around the most popular EDM genres.
Having the stages hosted by Bassrush(dubstep), Basscon (hardstyle), Factory93 (house and techno), DayTrip (house), audiotistic (multi-genre mix of house, electro, and dubstep) makes it really easy to gauge the vibe and style of the stage just by knowing which brand is hosting it.
This is one of our favorite aspects of Insomniac and if you haven't been to an Insomniac festival yet then Escape Halloween 2022 is definitely a music festival you should attend.
Crazy Town at Escape Halloween
Located in the heart of the festival Crazy Town awaits you and invites you to meet the mysterious characters and friends that inhabit this area. With secret bars and stages located inside The Butcher and Poison Ivy Exotic Pharmacy, Crazy Town really is a visual spectacle you have to check out.
In addition to secret bars and dance floors, Crazy Town offers visual spectacles from festival performers, a Fire Organ Display, and the Dance Macabre silent disco.
Without question, Escape Halloween's production and detail are next level and we recommend checking out the experience page –> Here
Food & Beverages
One thing Insomniac has really nailed over the years is their food and drink offerings. Escape Halloween offers a variety of foods and cuisines as well as spots throughout the venue to grab a drink.
With roaming vendors carrying water, snacks, and other beverages. Vegan and vegetarian options will be available. Cash, credit, debit, Samsung Pay, Apple Pay, and Android Pay will be accepted.
Vendor Villages and Merchandise
The Insomniac Shop will have multiple merch booths scattered throughout the festival and we recommend checking out the brand-new Escape apparel collection.
At the Insomniac Merch shop, they will have a variety of T-Shirts, jackets, backpacks, sweatshirts, water bottles, accessories, and more.
We also recommend checking out some of the local vendors and booths in the Escape Vendor village because there's always some really colorful and psychedelic stuff that is bound to catch your attention.
Where Can I Purchase Tickets?
Tickets for Escape Halloween 2022 can be purchased on FrontGate tickets found –> Here
2-Day GA, 2-Day GA+, 2-Day VIP, and single-day tickets are still available but don't delay because this festival is bound to sell out soon.
Escape Halloween 2022 – Shuttles
Guests can purchase shuttle passes through FrontGate and riding the shuttle allows ravers to arrive and leave the venue in a safe and convenient manner.
In addition, there are 4 shuttle departure locations which we have listed below.
Ontario Hotel Shuttle – Best Western Ontario Airport
201 N Vineyard Ave
Ontario CA 91764
LA City Shuttle – McAlister Field
30th and University
Los Angeles, CA 90089
OC City Shuttle – Fullerton Park and Ride
3000 W Orangethorpe Ave
Fullerton, CA 92833
San Fernando Valley City Shuttle – Granada Hills Park and Ride
15550 Chatsworth St
Mission Hills, CA 91345
Where To Stay Escape Halloween?
Insomniac has teamed up with dozens of hotels in the area to bring you the best rates possible so we recommend booking through one of their hotel partners.
More information on hotels can be found –> Here
Bonus Tip: A popular hotel to stay at is the Double Tree in Ontario, CA because the rooms are nice, the rates are competitively priced, and best of all the Escape Halloween shuttle departure point is a short walk from the hotel.
Final Thoughts on Escape Halloween
If you're in Southern California or from out of state, Escape Halloween is the perfect option if you're looking for the biggest party in North America to celebrate Halloween.
With endless attractions, themed stages, and the best DJs and producers you're not gonna want to miss out on this massive festival.
We hope you have a great time and remember, start planning your trip now if you haven't already because this event will sell out.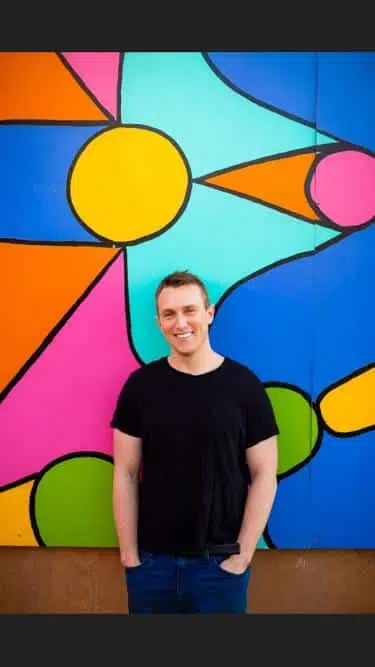 Starting with my first EDM event in 2010 at Nocturnal Wonderland and hearing One by Swedish House Mafia and Benny Bennassi's "Satisfaction" I have been hooked on EDM. While Above&Beyond and Anjunabeats captured my heart in 2012, the genre I love the most is Hardstyle and I feel the most alive when listening to it. My favorite part about the EDM world is the energy that is packed into each genre fan base and event. Writing for Deep In The Mix gives me the opportunity to contribute back to the EDM world I love so much.