Electric Daisy Carnival (EDC) 2023 Lineup Revealed
Attention all dance music fans!
Are you ready for the ultimate party experience of the year?
Insomniac Events is proud to present the highly anticipated release of the Electric Daisy Carnival 2023 (EDC) festival lineup!
Get ready to witness some of the most electrifying performances in the world, featuring the biggest names in the EDM industry including David Guetta, Kaskade, FISHER, Duke Dumont, Zedd, Marshmello, Afrojack, Chris Lake, and many more.
Insomniac, the world's leading music festival, and live events experience creator released the lineup for EDC 2023 which will feature 230+ artists set to play across nine music stages.
This year's EDC Las Vegas will once again return to the Las Vegas Motor Speedway Friday, May 19 through Sunday, May 21, and is expected to host a spirited and bright community of EDM-loving attendees of more than 525,00.
Electric Daisy Carnival Las Vegas 2023 lineup proudly showcases a diverse array of electronic sounds, genres, and artist diversity for the passionate community of fans, known lovingly as Headliners.
With its stunning visuals, breathtaking production, and high-energy atmosphere, this festival promises to be a once-in-a-lifetime experience that you won't want to miss.
Discover the exciting details about the upcoming edition of EDC Las Vegas and how to prepare for the best weekend of your life from us.
What is Electric Daisy Carnival Las Vegas?
Electric Daisy Carnival (EDC) Las Vegas is the ultimate music festival for electronic dance music fans.
Every year, the festival transforms the Las Vegas Motor Speedway into a magical wonderland full of vibrant colors, elaborate art installations, and heart-pumping beats.
With multiple stages featuring some of the biggest names in EDM, attendees are transported to a different world as they dance the night away under the electric sky.
The energy is electric, and the experience is truly one-of-a-kind. From the dazzling light shows to the awe-inspiring fireworks, EDC Las Vegas is a feast for the senses that you won't want to miss.
What You Can Expect From EDC Las Vegas 2023?
This year's EDC will be a weekend you'll never forget filled with surprises and once-in-a-lifetime moments.
EDC welcomes their "Headliners" to explore and enjoy nine legendary stages at the raceway where they will be able to see the best dance music producers in the industry including David Guetta, Kaskade, FISHER, Duke Dumont, Zedd, Marshmello, Afrojack, Chris Lake, and many more.
Additionally, Tiësto returns to kineticFIELD for a record tenth time in his career making him the only artist to play every year of EDC Las Vegas since EDC moved to the speedway in 2011.
Armin van Buuren will bring his signature brand "A State of Trance" stage, Above & Beyond will make their long-awaited return to EDC, and Gareth Emergy will perform career-spanning decades set.
As a new addition to this year's EDC quantumValley will present a full day of melodic music with a curated lineup of progressive sounds.
Then across the racetrack bassPOD, best known for its dubstep, drum & bass, and experimental sounds will feature back-to-back sets from Borgore b2b Level Up, Riot Ten b2b Jessica Audiffred, Sullivan King b2b Kai Wachi, and Excision b2b Dion Timmer.
Artists making their festival debut this year include Kaytranada, Disco Lines, Ben UFO, 999999999, Mochakk, Korolova, Mau P, Rebelion, Jeff Mills and more.
In addition, one of trance music's most prolific producers, Maarten de Jong, will make his North American festival debut on the EDC stage.
Lastly but certainly not least, James Hype will be producing the anthem to this year's EDC with the release of "Lose Control", out May 5th on Insomniac Records' 2023 EDC Las Vegas compilation album.
EDC 2023 Las Vegas Experience
Beyond an impressive roster of artists, Headliners will be treated to state-of-the-art stage designs and an array of immersive and interactive experiences such as a kandi casino, ​​carnival rides, three-dimensional superstructures, a silent disco, roaming art cars, hundreds of costumed performers and many more festival moments.
In celebration of Insomniac's 30th anniversary, EDC will feature "Anniversary Lane", Insomniac's brand-new immersive experience that highlights iconic memories from performers, headliners, and past events from the last 30 years.
EDC Las Vegas Charity Auction
Starting April 10th, 2023 fans are encouraged to give back to the Las Vegas community and the EDC Las Vegas Charity Auction will make its annual return.
Leading up to the auction the event raises funds for selected local organizations and this year 100% of the proceeds will go toward supporting Inspiring Children Foundation and Camp Alamo.
Is EDC Worth It? "Absolutely!"
As someone who has been to Electric Daisy Carnival (EDC) in Las Vegas five times and has been a fan of electronic dance music (EDM) since 2010, I can confidently say that it is absolutely worth it.
EDC is more than just a music festival – it's a vibrant, colorful, and unforgettable experience that immerses you in a world of music, art, and culture.
The moment you step through the gates and enter the festival grounds, you're transported to a different world.
A world of EDM, filled with stunning visual displays, elaborate stage designs, and incredible music that pulses through your entire being.
From the moment you arrive, you're surrounded by a community of music lovers who share your passion for EDM.
You'll make friends with people from all over the world, dance together under the electric sky, and create memories that will last a lifetime.
It's not just the music and the community that makes EDC worth it though, it's the incredible attention to detail Insomniac Events puts into every aspect of the festival.
From the interactive art installations to the carnival rides, food vendors and merchandise, everything is carefully designed to enhance your experience.
When you're there you feel like you're living through an experience of a lifetime and trust me you are.
Insomniac really takes care of their headliners and has a magical way of making their fans feel truly special.
EDC can be a significant investment in terms of time and money, but I can honestly say that every penny and every minute has been worth it.
Whether you're an EDM diehard fan or are someone who is just starting to get into the genre and you want to experience something truly unique and unforgettable then EDC is for you.
If you're an EDM fan or just someone who wants to experience something truly unique and unforgettable, then EDC is definitely worth it.
I've been there five times, and I can't wait to go back for more at this year's EDC Las Vegas.
Electric Daisy Carnival Survival Guide
Parking and Transportation
If you're planning to drive, keep in mind that the largest parking lots are located on the west and south sides of the venue, accessible via Las Vegas Blvd.
General parking is free, but if you're looking for premier parking or shuttle passes, you're out of luck as they're already sold out.
Arriving early is a great way to avoid the long waits into the parking lots, which can be quite a hassle, especially during peak hours. Plan ahead and get there earlier to save yourself and your friends the discomfort.
How to Dress for EDC?
When it comes to dressing for Electric Daisy Carnival (EDC), there's no right or wrong way to do it. The most important thing is to wear something that makes you feel comfortable and confident, and that allows you to dance the night away. Here are some tips that will help you dress for EDC, whether you're a beginner or an expert:
Comfort is key: EDC is an all-night event, so you'll want to wear something that's comfortable enough to dance in for hours. Consider wearing breathable, moisture-wicking fabrics that will keep you cool and dry.
Dress for the weather: The weather in Las Vegas can be unpredictable, especially in May. While it may not be as hot as June, it's still important to dress for the weather. Bring a light jacket or sweater for the cooler evening temperatures.
Express yourself: EDC is a festival that celebrates individuality and self-expression, so feel free to get creative with your outfit. Whether you want to wear bright colors, glitter, or unique accessories, EDC is the perfect place to show off your personal style.
Don't forget about shoes: Comfortable shoes are a must at EDC. You'll be doing a lot of walking and dancing, so make sure your shoes are comfortable and broken in before the festival.
Plan ahead: If you're new to EDC, it's important to plan your outfit ahead of time. Make sure you have everything you need, from comfortable shoes to any accessories you want to wear.
No matter what you decide to wear to EDC, remember that the most important thing is to have fun and enjoy the experience. EDC is a place where you can be yourself and dance the night away with thousands of other like-minded individuals.
Hydration
Hydration is incredibly important at Electric Daisy Carnival Las Vegas (EDC LV) due to the high temperatures and dry desert environment. EDC LV takes place in May, which is a hot month in Las Vegas, with average temperatures ranging from the mid-60s to the mid-90s Fahrenheit.
While EDCs that have been hosted in May compared to June aren't as hot, EDC attendees will still need to make sure they are properly hydrated.
With so much dancing and excitement at EDC LV, it can be easy to forget to drink enough water. However, it's essential to stay hydrated to prevent dehydration and heat exhaustion. EDC LV offers free water refill stations throughout the festival grounds, and attendees are encouraged to bring their own refillable water bottles to help reduce waste.
In addition to drinking plenty of water, it's also essential to eat foods high in water content, such as fruits and vegetables, and to avoid drinking alcohol or caffeine, which can dehydrate the body. Attendees should also wear lightweight, breathable clothing and take breaks in the shade or indoors to help regulate their body temperature.
Staying hydrated at EDC LV is crucial for having a safe and enjoyable experience. By drinking enough water and taking care of your body, you'll be able to dance the night away and make unforgettable memories at this incredible festival.
Lockers
Carrying around your backpacks, merchandise, and other rave accessories can be quite the hassle.
Luckily, there are locker rentals available for GA passholders, VIP passholders, and EDC campers. Renting lockers can make your festival experience much more comfortable.
Cellphone Signal
Cell signal at EDC has historically been poor due to the landscape and high number of attendees. To avoid losing your friends or being unable to communicate, establish meetup spots with your group and use timestamps in your messages. Airtags can be a useful investment for finding your friends and have been confirmed to work for festivals.
Security
Ticketholders will be subject to a TSA-style search before entering the festival. To avoid losing your essentials, make sure everything is sealed, including cigarettes, gum, and even deodorant. Check the full list of allowed items and avoid bringing any weapons or prohibited items.
Lost & Found and Safety
Medical professionals will be present throughout the festival grounds, and there will be a lost & found booth available. If you or someone you know needs assistance, don't hesitate to reach out to the nearest event staff or medical tent.
What is EDC Week Like?
EDC week is just as epic as the festival itself, with your favorite artists playing at dayclubs and nightclubs across various venues/casinos in Las Vegas.
The parties start on May 18 and continue through the week, giving you plenty of opportunities to see your favorite performers.
When is Las Vegas Electric Daisy Carnival Open?
The event is scheduled for May 19 – 21, 2023.
Friday, May 19,
Saturday, May 20 &
Sunday, May 21: Opening Ceremony 5:00 pm–7:00 pm, full grounds open 7:00 pm – 5:30 am.
[Source]
What Happens at Electric Daisy Carnival?
Electric Daisy Carnival is a multi-day music festival that features some of the biggest names in electronic dance music (EDM) on multiple stages, along with interactive art installations, carnival rides, food vendors, and more. Attendees can expect a high-energy atmosphere filled with vibrant colors, stunning visuals, and non-stop music. The festival also encourages self-expression and creativity through its themed dress code and interactive experiences. [Source]
Where is EDC Las Vegas?
Las Vegas Motor Speedway
7000 N Las Vegas Blvd
Las Vegas, NV 89115
For a map, check out Location & Directions.
Where is Box Office/ Will Call and What are the Hours?
BOX OFFICE/WILL CALL
Expo at World Market Center
435 S Grand Central Pkwy
Las Vegas, NV 89106
Hours:
Wednesday, May 17: 2PM – 12AM
Thursday, May 18: 11AM – 12AM
Friday, May 19: 11AM – 3AM
Saturday, May 20: 2PM – 2AM
Sunday, May 21: 2PM – 2AM
How Old Do You Have To Be For EDC?
You must be 18+ to enter and 21+ for alcohol or to buy/enter EDC with a VIP ticket. Photo ID required.
If you are under 21 years old you are only permitted to purchase GA or GA+.
What Forms of ID and Age Verification Are Required?
ACCEPTABLE FORMS OF ID
Any US government-issued driver's license or ID card containing a photograph and date of birth
US or foreign government-issued passport containing a photograph and date of birth
Foreign government-issued driver's license/ID with color photocopy of passport (Not valid for 21+ wristband. To purchase alcohol or enter VIP areas, a physical passport or US ID will be required.)
Temporary DMV documents proving you are currently renewing a license—ONLY if accompanied by passport or expired license
UNACCEPTABLE ID
NO School ID
NO Consular ID
NO Birth certificate
NO Expired ID of any kind
NO Photocopy of any ID (except as noted)
NO Temporary DMV license without passport or expired license
What Hotels Are Near Las Vegas Electric Daisy Carnival?
What hotels are near Las Vegas Electric Daisy Carnival?
There are a number of hotels located near the Las Vegas Motor Speedway, where the Electric Daisy Carnival is held. Some popular options include the Luxor Hotel & Casino, the Excalibur Hotel & Casino, and the Stratosphere Hotel, Casino & Tower.
There are also shuttle services available from select hotels to the festival.
However, due to the high demand for accommodations during EDC weekend, it's recommended to book a hotel well in advance. [Source]
EDC FAQs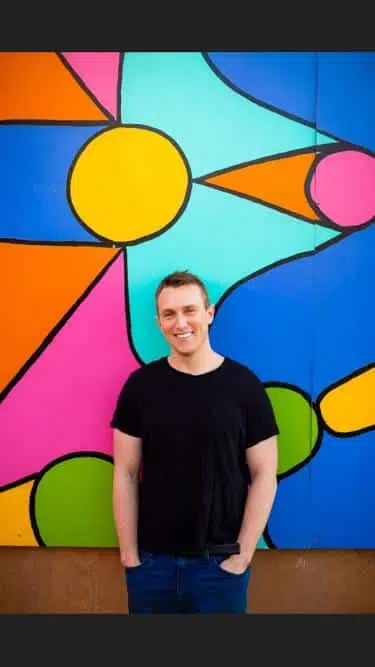 Starting with my first EDM event in 2010 at Nocturnal Wonderland and hearing One by Swedish House Mafia and Benny Bennassi's "Satisfaction" I have been hooked on EDM. While Above&Beyond and Anjunabeats captured my heart in 2012, the genre I love the most is Hardstyle and I feel the most alive when listening to it. My favorite part about the EDM world is the energy that is packed into each genre fan base and event. Writing for Deep In The Mix gives me the opportunity to contribute back to the EDM world I love so much.