Hey there, EDC Headliners EDC is right around the corner and if you're taking advantage of EDC camping this year then you'll want to ensure you're prepared.
Festi season is fully underway and as we approach Electric Daisy Carnival Las Vegas weekend (May 19-21), festival-goers may be wondering what essentials they must pack and what items to leave at home, especially those who have weekend passes to Camp EDC.
Whether this is your first time doing festival camping or a seasoned veteran our coverage of Insomniac's official packing list will have something for you.
We'll be sharing tips on how to do EDC camping right, including what to pack, how to prepare, and ensuring that you have a comfortable and enjoyable experience.
So, get comfortable, take some mental or physical notes, and discover how to take your camping trip to the next level at EDC Las Vegas this year which is without a doubt one of the best edm festivals in North America in 2023.
14 EDC Camping Essentials and Accessories
1. Comfortable Shoes
There is a lot of dancing and walking at both EDC and Camp EDC, so be sure to pack some comfortable kicks.
You are going to be on your feet a lot with the plethora of activities available at the Mesa, such as shuffling lessons, field games, and rave aerobics, so it will be wise to have a pair or two of comfortable shoes, so you'll probably want to leave the heels at home.
When lounging at camp EDC it would be wise to bring a pair of Vans, Crocs, or other comfortable slip-on shoes.
Here's a quick rundown of some of the best fashionable rave shoes.
10 Best Shoes for Music Festivals (2023 Ultimate Guide)
Odema Women High Top USB Charging LED Shoes Flashing Sneakers, Gold, 8.5...
OCCASIONS: Special light sole design,you can wear them to music festival,pub,party,family gathering.Or you can mix and match with special costumes on Holloween/Christmas costume party. If you enjoy casual style, you could even match the white pair with your wedding dress.
SIZE TIPS:We sell in women size.If you need them for men, please check our size chart for correct size.(Size chart-The 6th photo left).
SWITCH INSTRUCTION: Hidden switch button, 1" beside the usb outlet, along the inside hem. Push around and you'll find the "click." Press it to switch on.It starts with steady red light.With each press,it changes to another light mode.Press the switch for 11 times to turn the light off.
2. Flip-Flops, Slides, or Shower Shoes
Camp EDC offers heated showers on site for all attendees, with numerous facilities placed around the campgrounds.
Since there will be a lot of bodies coming in and out of the showers, bring a pair of inexpensive flip-flops that you don't mind getting wet.
3. Bandanas
The Motor Speedway is on the outskirts of Las Vegas, meaning you are in the middle of the desert.
Las Vegas is known for being dry, dusty, and windy which makes bandanas a game-changer for your weekend.
Not only are they stylish, but they will also help prevent chapped lips and inhaling too much dust.
In addition, they can be used to. wipe away sweat or use as a makeshift fan if you get hot.
There is always a fair share of dirt in the air, especially when the strong winds start up in the evening.
Pro tip – have a few bandanas on hand to avoid the infamous black boogers.
4. Coolers and Insulation Bags
Having a set of coolers and hot/cold insulation bags can make a huge difference in your overall festival experience.
Not only can they help keep your drinks and food fresh and cold, but they can also be used as makeshift seats or tables.
You're most likely going to bring perishable food for the weekend which means you will want to keep your goodies cold with bags of ice you can buy at the general store.
Cool under the blazing Vegas sun.
5. Not One, but TWO, Tent Locks:
Each shiftpod has two doors so you will need a lock for each door. Locks are necessary for keeping your belongings safe and secure while you're under the electric sky at the raceway or spending time away from your campsite.
6. Earplugs
Camp EDC is a party all day and all night, so if you're wanting to grab some ZZZ's, it's best to bring 1 pair of earplugs for sleeping as well as a set of normal earplugs designed for music festivals.
When you head into the festival though, be sure to bring a pair of high-fidelity earplugs (also known as HiFi earplugs), which will lower the noise level around you without impacting the sound quality.
Exposure to loud noise for long periods of time can permanently damage your hearing, so keep your ear drums safe!
10 Best Earplugs for Raves and Festivals
1. Eargasm's High-Fidelity Earplugs
Eargasm High Fidelity Earplugs for Concerts Musicians Motorcycles Noise...
FIRST CLASS HEARING PROTECTION - Our High Fidelity Earplugs protect your ears from harmful noise levels while still allowing you to clearly hear your surroundings. Get up to 21 dB of noise reduction (NRR 16 dB) so that you can do more of what you love while minimizing the risk of noise induced hearing loss, tinnitus, and anxiety.
PRISTINE SOUND QUALITY - Our innovative attenuation filters allow you to hear the world around you, just at a lower volume. Reduces noise evenly to maintain the full spectrum of sound while protecting hearing. Great for toning down noise levels in loud environments to reduce anxiety and for safely listening to live music with clarity.
USE EARGASM ANYWHERE - Fantastic ear plugs for concerts, noise sensitivity, tinnitus relief, motorcycles, musicians, drummers, noise cancelling, noise reduction, sporting events, sleeping and so many other uses!
Photo Credit: Yvonne Gougelet
7. Sunscreen
Even though EDC takes place in the evening, festival-goers at camp EDC will want to pack some sunscreen for daytime activities at the Mesa doing yoga, roller disco, arts and crafts, pool parties, a Ferris wheel, and more.
And with the festival at the Las Vegas Motor Speedway, there is little to no shade. Remember to bring your sunscreen and reapply frequently.
The sun will be relentless.
8. Electrolyte Drinks
With so much dancing and excitement at camp EDC and the festival itself, it can be easy to forget to drink enough water.
However, it's essential to stay hydrated to prevent dehydration and heat exhaustion.
EDC LV offers free water refill stations throughout the festival grounds and campsite attendees are encouraged to bring their own refillable water bottles to help reduce waste.
A lot of heat means a lot of sweat, and when you sweat, you lose both water and electrolytes, potentially causing heat exhaustion if you're in the sun for long periods of time.
Not only is it important to drink water, but it is also crucial to drink beverages with electrolytes, such as Gatorade, Pedialyte, or Liquid IV.
9. Deodorant, Cologne, and Perfume
Personal hygiene is key at EDC Las Vegas because it is so hot and you will sweat a lot.
While you may be tempted to skip wearing deodorant because it's another thing to pack but, it's important to remember that you'll be in close quarters with thousands of other people.
Wearing deodorant or an anti-perspiring deodorant will keep you smelling fresh and reduce unpleasant body odor.
Trust us, your fellow festival-goers will appreciate it!
One of the biggest complaints ravers have is stinky ravers which can ruin an entire section of the crowd and throw off the vibes with pungent odor.
Lastly, pairing your deodorant with some spurts of cologne will also help a lot.
10. Portable Mirror
With a lot of festival goers at Camp EDC, mirror space can be hard to come by with everyone heading to the bathroom to fix their hair, apply make-up and body glitter, or stick on rave jewels.
Keep a travel mirror handy in your shiftpod so you can get ready for the festival without the hustle and bustle of everyone getting ready around you in the bathrooms before showtime each day.
11. Toilet Paper
A lot of attendees at Camp EDC also means that you may come across bathrooms without toilet paper.
As the weekend progresses you are likely to enter a porta potty that is either unbearably messy or its out of TP which is why you should bring your own stash.
Have toilet paper on hand so you don't have to worry when you're going to the bathroom.
You especially don't want to find out mid-poop that there is no TP. Enjoy a modern day IG or TikTok scroll while you go to the bathroom and rest easy knowing you came prepared with your own stash of toilet paper.
Set your mind at ease and bring your own toilet paper supply and possibly wet wipes.
With hundreds of body wipes available online, choosing the right one can be tricky.
Read more and research 10 Best Body Wipes for Festivals
In a hurry? Here's the best selling body wipe.
Best Overall ⭐
Sale
Surviveware Biodegradable Wet Wipes, Face and Body Wipes for Post Workout...
UNSCENTED WET WIPES: Clean yourself with our unscented biodegradable wipes from head to toe without being overwhelmed by a smell or attracting unwanted bugs on the trail. Our wipes are alcohol free, pH balanced, and made with aloe. Suitable for sensitive skin.
IDEAL CLEANING WIPES FOR POSTERIOR PAMPERING: At some point, a "number two" is inevitable while out in the woods. The soft cloth of our biodegradable wipes will definitely help keep monkey butt at bay.
DEGRADES NATURALLY: After that number two in the woods, simply bury the body wipe and the magic starts to happen. Our camping wipes biodegrade naturally and start to decompose 28 days after use, taking only 6 months to fully degrade, far shorter than 100 years for plastic-based baby wipes.
12. Flags
When you are walking around the campgrounds, it's very easy to lose your tent in a sea of shift pods and RVs, especially at night.
Decorate your tent or RV with flags and other decorations so it stands out from the others.
This will be particularly helpful if you are solidly intoxicated, bad with direction, or it's nighttime.
You want to make sure you make it as easy as possible to find home base.
Help your future self out and pack a flag or totem for your campsite.
13. Bathing Suits
Camp EDC features four pools designed and produced by Insomniac, with pool parties happening Friday through Sunday featuring to-die-for line-ups, so cool off during the day before doors open for EDC at night.
Remember to bring more than one bathing suit since there will be pool parties all weekend long!
Photo Credit: Kristina Bakrevski
14. Kandi
Kandi, which are brightly colored beaded bracelets (usually made with pony beads), are a staple of the rave experience and meant to be traded amongst ravers.
Peace Love Unity Respect (PLUR), the set of principles associated with rave culture, is all about community, and what better way to show PLUR than by trading kandi?
Get to know your fellow campers by making, trading, and engaging in a long-standing rave tradition.
What is Camp EDC?
Camp EDC is an option for festival attendees to camp at the festival grounds, with amenities such as air-conditioned tents, private RV spots, showers, and a variety of activities and events.
What Types of accommodations are available at Camp EDC?
Camp EDC offers a range of accommodations, including air-conditioned ShiftPod2 tents, RV spots with power and water hookups, and RV spots with private restrooms and showers.
MOON GLOW SHIFTPOD CAMPING
Moon Glow Camping offers the luxury of a pre-setup ShiftPod2—a shelter system constructed with weather-resistant fabric to protect against the elements.
DESERT ROSE SHIFTPOD CAMPING
Desert Rose Camping offers the luxury of the pre-setup ShiftPod2 along with proper beds, linens and pillows.
RV CAMPING
Drive your own RV on-site! We offer a designated plot and options for power hookups, RV water refills, and pump-outs.
Are there age restrictions for Camp EDC?
Yes, attendees must be 18 or older to camp at Camp EDC.
What activities and events are available at Camp EDC?
Camp EDC offers a variety of activities and events, including yoga classes, pool parties, art installations, and silent disco parties.
Is there a shuttle service available between Camp EDC and the festival grounds?
Yes, a complimentary shuttle service is available for campers to transport them between Camp EDC and the festival grounds.
Can I bring my own food and drinks to Camp EDC?
Yes, campers are allowed to bring their own food and non-alcoholic beverages. However, glass containers and cooking appliances are not allowed.
Can I bring my own alcohol to Camp EDC?
No, outside alcohol is not allowed at Camp EDC. However, a variety of drinks will be available for purchase at the campground. Many ravers violate the rules and sneak alcohol in using various stealth methods which you can easily find on Youtube or Google, but whatever you do be responsible.
Is there security at Camp EDC?
There is 24/7 security at Camp EDC to ensure the safety and well-being of all campers.
Final Thoughts
EDC brings the EDM community together, fosters connection, and builds friendships at the raceway and at camp EDC.
EDC camping has been a smashing hit and year after year Insomniac makes it a little better.
For more info visit Insomniac's EDC page on Camp EDC
Remember to stay hydrated, stay safe, and most importantly, let the music guide you.
Let's dance the night away and make unforgettable memories at EDC!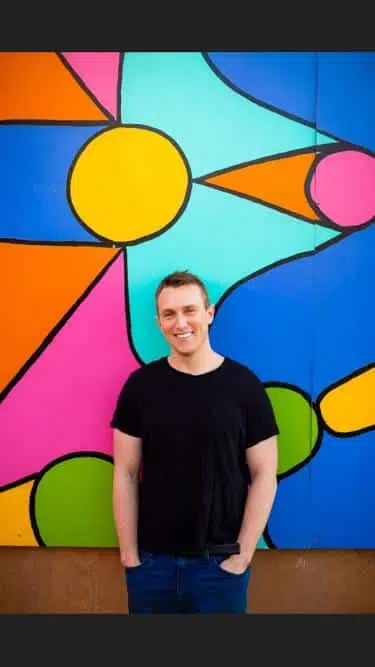 Starting with my first EDM event in 2010 at Nocturnal Wonderland and hearing One by Swedish House Mafia and Benny Bennassi's "Satisfaction" I have been hooked on EDM. While Above&Beyond and Anjunabeats captured my heart in 2012, the genre I love the most is Hardstyle and I feel the most alive when listening to it. My favorite part about the EDM world is the energy that is packed into each genre fan base and event. Writing for Deep In The Mix gives me the opportunity to contribute back to the EDM world I love so much.