When it comes to Electronic Dance music EDM, the Netherlands can be considered a country that has contributed the most through its unique contributions to EDM. [Source]
Electronic dance music takes on a variety of styles and Dutch House is a unique form of house music.
Read on to learn about the unique genre known as Dutch House produced and exported largely from the Netherlands.
What is Dutch House Music?
Dutch House is a subgenre of electronic dance music (EDM) that originated in the Netherlands in the early 2000s.
It is characterized by its use of a 4/4 beat, a heavy bassline, and a tempo of around 128 beats per minute.
Dutch House also often incorporates elements of progressive house, electro house, and tech house.
One of the key elements of Dutch House is its use of filtering and sidechain compression.
Filtering is used to create a "pumping" effect in the bassline, while sidechain compression is used to create a "breathing" effect in the drums.
These techniques give Dutch House its distinctive sound and contribute to its high-energy feel.
The genre was first popularized by Dutch DJs and producers such as Tiësto, Armin van Buuren, and Afrojack.
Today, Dutch House continues to be popular in the Netherlands and around the world, with many DJs and producers incorporating elements of the genre into their music.
The genre is also known for its heavy use of samples and remixes, which allows for a lot of creative experimentation.
The style is known for its high energy and dynamic sound.
With its heavy bass and four-on-the-floor beats, it's great for dancing and sure to get the party started!
The genre is heavily influenced by techno and electro music, which gives it a unique and fresh sound that is loved by many fans of EDM.
Does Dutch House Fall Under EDM?
Yes, Dutch House falls under Electronic dance music (EDM). House Music or simply 'house' is one of the most popular forms of EDM and is almost three decades old. House is one of the truly American-born styles.
Since Dutch House is a subgenre of House Music it falls under the general electronic dance music umbrella and is one of the most recognizable forms of EDM in the clubs today.
History of Dutch House Music and Its Impact on Electronic Dance Music:
Dutch House Music originated in the Netherlands. Back in 1987, a music club named "The Roxy" opened up in Amsterdam.
This club created a venue for Dutch DJs to experiment with their brand of house music.
The Dutch style of hard euro house was practiced in this club and gradually evolved into a distinct sound of its own.
Spinnin Records was also launched in Hilversum, Netherlands back in 1999. This club never focused on any single style of dance music and it also contributed to Dutch House music.
If you look at the history of the Dutch House, there are a lot of different influences on this genre of EDM. This music became widely known because radio stations all over the world played it frequently.
Impact on EDM: Electronic Dance music (EDM), also known as club music, dance music, or simply as dance has a broad range of percussive electronic genres. EDM is largely for nightclubs, raves, and festivals.
Dutch House music has a great impact on EDM. Being an Electronic Dance music, Dutch house became hugely popular in 90s Netherlands dance cultures and also became prominent in the house sound.
Dutch house music also borrows lyrical elements from hip-hop and Detroit techno. It also got some rhythmic elements from Latin and Tribal House.
This mixture with other house music made it a vast category having different samples.
Why Do People like Dutch House Music?
Widely called a 'dirty dutch house' this music emerged as a derivative of Electro house during 2007-2008.
This music was largely concentrated within the Netherlands and found prominence in 2009.
Dutch House sound is instantly recognizable for having high-pitched wonky synths melodies and commonly using sliding portamento notes with usually minimalistic electro-house percussion and synths backings.
During its development, the Dutch House drew influences from the emerging development of Fidget House and Bubbling House's energetic tropical rhythms.
Who Made Dutch House Popular and Is It Still Popular in 2023?
Although several artists have contributed to Dutch House music we have to thank one person in particular, – Frankie Knuckles, the Godfather of House Music.
Knuckles began his DJ residency in Chicago at the Warehouse and contributed to House Music.
He also names Knuckles' brewing a new genre.
Yes, Dutch house music is not dead yet, it is still thriving in 2023.
Although Dutch House music nowadays does not sound much like it used to, Dutch House music is still quite popular in nightclubs in the Netherlands.
Special features of Dutch House Sound:
The "Dirty Dutch" sound carries a harder electronic edge than other commercial house genres.
Its special features include edgy drum machine beats, side-chained bass, 8-Bit computerized sounds, and lots of effects.
This sound is most often associated with high-frequency synthesizers, built around mellow bass lines and basic beats.
What Is The Difference Between Big Room House and Dutch House?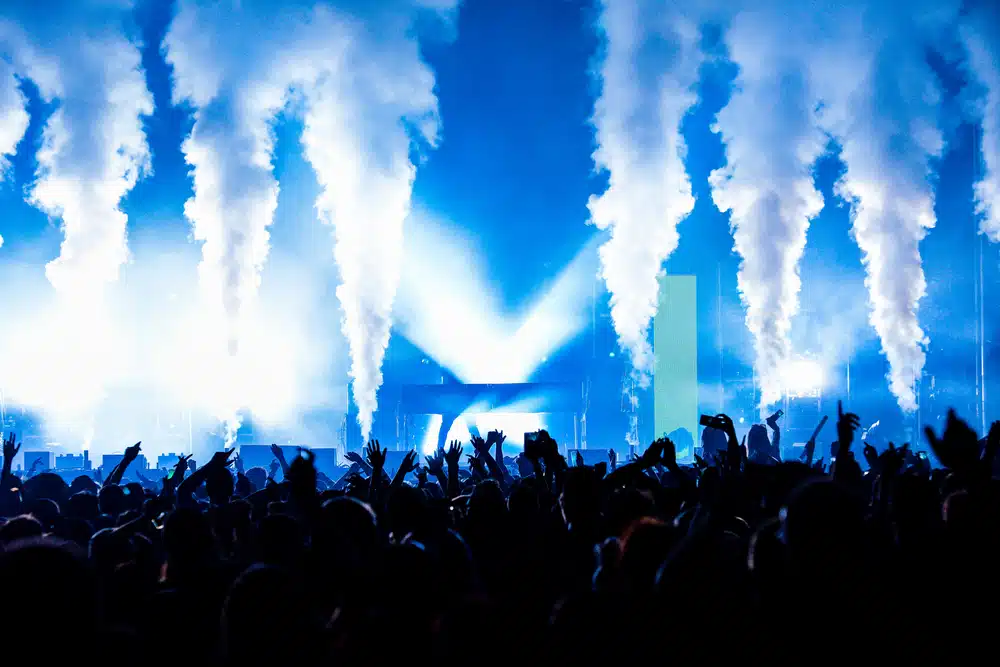 Big Room House
Big Room House is a music genre that is drop based and always has a big kick with plucks or other minimal elements playing during the drop.
This genre has the same formula for every track.
Dutch House
(Dirty Dutch) is also drop-based but with different styles of kicks and the drops are usually high-pitched and have electro elements.
The Sound of Dutch House – playlist by The Sound of Spotify:
A list has been created by Spotify for the sound of Dutch House music. This list includes 216 songs currently. This Spotify list is approached by the following link:
Well-Known Examples of Dutch House Music:
Some of the most well-known examples of Dutch house music include:
Laidback Luke & Good Grip's "Rocking with the Best" This track was an early hit in the genre and features hip-hop lyrics and a pounding techno rhythm over a fluctuating high-frequency synth.
Pitbull & Afrojack – "Maldito Alcohol": Another classic example of this genre where traditional Dutch synth was lowered down in the mix. This made a place for Pitbull's vocals.
Prominent artists who contributed to the Dutch House include Vato Gonzalez, Afrojack, DJ Chuckie, Sydney Samson, Tiësto, Blasterjaxx, and Laidback Luke.
Final Thoughts
Overall, Dutch house is a high-energy, upbeat genre of electronic dance music that is characterized by its use of filtering, sidechain compression, and samples.
It is popular in the Netherlands and around the world and continues to evolve and change with new innovations in technology and production.
Dutch House is a subgenre of House music that can be defined by complex rhythms made from Latin-influenced drum kits, a lower emphasis on the baseline, and squeaky, high-pitched lead synths.
Dutch House is a fascinating electronic dance music genre (EDM) and we recommend you get started listening today.
I am a participant in the Amazon Services LLC Associates Program, an affiliate advertising program designed to provide a means for us to earn fees by linking to Amazon.com and affiliated sites.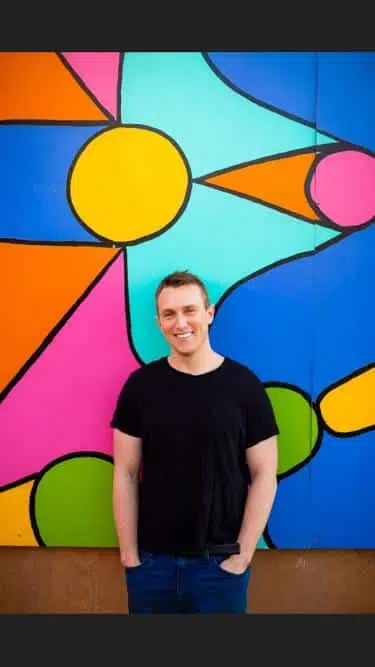 Starting with my first EDM event in 2010 at Nocturnal Wonderland and hearing One by Swedish House Mafia and Benny Bennassi's "Satisfaction" I have been hooked on EDM. While Above&Beyond and Anjunabeats captured my heart in 2012, the genre I love the most is Hardstyle and I feel the most alive when listening to it. My favorite part about the EDM world is the energy that is packed into each genre fan base and event. Writing for Deep In The Mix gives me the opportunity to contribute back to the EDM world I love so much.