What is Terminal 51 at Commonwealth?
If you're a house, techno, and trance enthusiast you have to check out Terminal 51 at Commonwealth Las Vegas on Thursday nights put on by Elation Las Vegas.
Whether you're a Vegas local or a tourist looking for a more relaxed EDM nightlife experience this is the event you need to add to your Thursday calendar.
Terminal 51 at Commonwealth is a stunning weekly trance, techno, and deep house event that takes place on the Rooftop Bar with the exception of the colder months in Vegas.
One of the best aspects of this event and venue is that it gives house, techno, and trance enthusiasts a unique club experience with an intimate club set from top artists in the genre.
These events offer an intimate club set and often a chance for a quick meet, greet, and picture opportunity with your favorite artists.
The thriving local scene of passionate EDM enthusiasts that return week after week helps create a casual, friendly, and relaxed ambiance perfect for new locals in Vegas and tourists looking for EDM nightlife in Downtown Las Vegas.
Terminal 51 at Commonwealth on the rooftop offers plenty of room to dance, walk around, or have a conversation while great music plays in the background.
The music is always played at a volume that is loud enough to be enjoyable, but not to the point where you're screaming into your friend's ears.
The rooftop patio & bar is the perfect spot to have some drinks, capture some Instagramable moments, and have fun with friends.
The security and bartenders are friendly and the promoters of Elation Las Vegas go to great lengths to book the best talent and put on the best experience possible week after week.
How Do You Get to Commonwealth?
Commonwealth is located at the end of the Fremont experience at 525 E Fremont St, Las Vegas, NV 89101 with street and garage parking nearby.
If you're taking rideshare setting your destination at the El Cortez Hotel or Commonwealth will drop you off exactly where you need to be.
Lastly, if you're staying at a hotel in Downtown Las Vegas hotel on Fremont getting to Commonwealth is a short and easy walk away.
Is There a Dress Code at Commonwealth
Commonwealth has a casual bar and club dress code. Dress comfortably and come as you are with footwear that is comfortable to dance in.
What Time Does Commonwealth Open and Close?
The shows at Commonwealth on the rooftop start at 10 and close around 2:30 or 3am depending on how long the headling artist decides to play.
What is the age limit?
Commonwealth has a strict 21+ age requirement validated with a government-issued ID or passport.
How much is Commonwealth's entrance for Terminal 51 events?
Buying tickets ahead of time is always recommended and prices are usually around $10 – $25 dollars.
Is there a guest list?
There isn't a promoter guest list so you'll have to either pay cover at the door or purchase tickets online unless an artist puts you on the artist guest list.
Is there a VIP Table or VIP Section?
There are a few VIP table areas, however, these sections are mostly used for headlining artists and their friends attending the event.
Is there a Commonwealth Event Calendar?
Terminal 51 at Commonwealth has a stacked lineup for the summer and fall months and you can view their event calendar on the Elation website under the events section.
Elation Las Vegas Events –> Here
What is The Ambiance of Commonwealth?
Commonwealth is a 6,000-square-foot, double-decker tavern with an iconic rooftop and spacious upstairs and downstairs dance floor.
Whether you're on the dance floor or the rooftop you're in for a stylish scene with impeccable hospitality.
This double-decker tavern is an alcohol emporium with low lighting, dark tones, and a wrapping staircase that takes you up to the rooftop.
Commonwealth makes you feel like you're in a tavern reminiscent of the 1950s and modernized with a sophisticated aesthetic.
The rooftop for Terminal 51 events offers a great mix of local house, rising talent, and headlining trance, techno, and house DJs every Thursday night.
The rooftop patio and bar set the foundation for a relaxed and fun club night where friends can dance, hang out, and chat with a backdrop of the best house, techno, and trance music.
If EDM is your vice this is the spot to be for great music, views, and pictures.
What Is The Music Like for Terminal 51 Events at Commonwealth Las Vegas?
Commonwealth features top trance, techno, and deep house artists in EDM.
This summer and fall Terminal 51 will feature John Askew, Shlømo, Nox Vahn, Spektre, Massane & EMBRZ, with event information and tickets on their event page.
Elation Events –> Here
What Are the Drinks and Pricing Like At Commonwealth?
Single-shot spirits and beers start at around 10 – 12 dollars plus a tip
Mixed drinks and doubles are 15 – 17 dollars plus a tip
Why You Should Go to Commonwealth for Terminal 51 Events
Located at the end of the Fremont experience Terminal 51 events at Commonwealth always deliver a great time.
Whether you're looking to dance or just hang out and take in the rooftop views you will not be disappointed.
This local hotspot for house and techno is truly a gem for Las Vegas so make sure you add it to your event calendar and we hope you have a great time.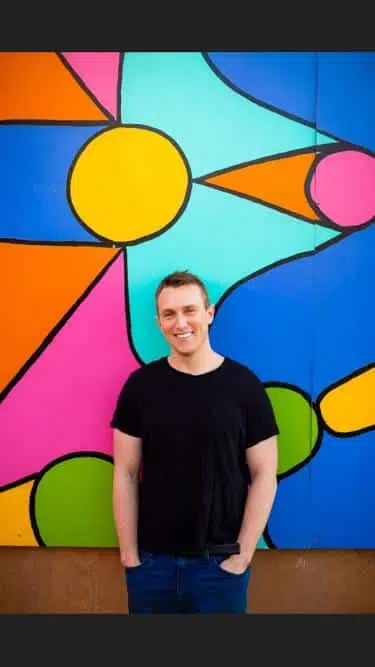 Starting with my first EDM event in 2010 at Nocturnal Wonderland and hearing One by Swedish House Mafia and Benny Bennassi's "Satisfaction" I have been hooked on EDM. While Above&Beyond and Anjunabeats captured my heart in 2012, the genre I love the most is Hardstyle and I feel the most alive when listening to it. My favorite part about the EDM world is the energy that is packed into each genre fan base and event. Writing for Deep In The Mix gives me the opportunity to contribute back to the EDM world I love so much.