What we dream is all that matters, right?
Trance takes you to such a place. Trance takes you higher than you have ever been!
That's where all Trance DJs and artists plan to take you – In A State of Trance – with their music and productions!
It is emotional. It is UPLIFTING. It is a form of dance music that creates such a strong connection between people and their emotions.
We take the plunge into the deep and mystical world of trance music in this piece. Are you ready to go down the rabbit hole?
Let's learn about Trance music and the best Trance DJs you should hear (even if you have just explored this genre).
What is Trance Music?
For me, the question is – can you really describe what trance music actually is?
Trance is known as one of the most popular and renowned electronic dance music genres of all time.
The term 'trance' primarily means a condition of consciousness, similar to a state of hypnotism.
This genre became popular early in the 90s in Germany and Britain, where it was mostly played in clubs.
Tracks produced by Trance artists have their own style and structure where they captivate listeners' attention with teasingly great build-ups, emotional breakdowns, powerful drops, and surreal melodic phases.
Majority of the people confuse Trance with EDM, as both are produced electronically. The main difference between both genres is Trance is distinguished between mellow phonetics iteration of the different phases, climaxing of the beat mid-song, or drop that is followed by a faint silence before the music starts to build up again.
Listeners refer to trance music mostly as instrumental, but Trance artists started releasing vocal trance tracks through collaboration with other artists.
15 Best Trance DJ Artists
Whether or not you have followed Trance music for many years, we are here to help bridge the gap. In this post, we are discussing the 15 best artists and DJs in the Trance music scene.
Gear yourself for some of the known and lesser-known names in the trance scene. By all means, we just want to take you to trance heaven with the best names in the scene!
1. Armin van Buuren
*Live Life Intensely: You're Only Here Once – Armin van Buuren*
Mr. State of Trance – Armin van Buuren!
If you have just recently started listening to this genre, there's no way you haven't heard of his name. A man that needs no introduction no matter when you became a fan of Trance music.
Armin van Buuren (born in 1976) is a Dutch DJ and record producer. For his remarkable work as a producer and DJ, Armin has been ranked number one by the DJ Mag a record FIVE times.
The Dutch DJ had his first success in 1997 when he released a very unique-sounding track called Blue Fear under Cyber Records.
This was followed by another successful track in 1999 called Communication (released under the same label) which paved the way for him to appear on some of the biggest dancefloors including the UK and Spain.
Seven studio albums. A State of Trance (ASOT) Radio Show which completed 1000 weekly episodes this year. Numerous labels and projects. A couple of aliases.
Different sounds. Experimenting with each track and album. Armin van Buuren is definitely one of the Trance DJs to look out for this year.
A couple of song suggestions to help you make up your mind – Armin van Buuren's most popular track (also as voted by the listener of his radio show) is Shivers with Susana.
However, my personal favorite has always been Communication and Tuvan (WARNING: This will really take you to trance heaven).
2. Aly & Fila
*Please add some signature Arabic sounds before you start reading this one*
Aly & Fila – the magical Egyptian trance duo – is the biggest name in Trance after Armin van Buuren. Comprising of members Fadi Wassef Naguib and Aly El Sayed Amr Fathalah – the group is best known for its signature Arabic, uplifting sound.
Even though Aly & Fila came into existence in 2003, their first breakthrough was the first studio album which took the dance floor by storm.
Rising Sun showed their capability of combining the sound of their culture and existing Trance music. A&F has five studio albums to date and a radio show called The Future Sound of Egypt (FSOE). This also happens to be their dance music label with over 900 releases.
Quite debatable when we talk about the best Aly & Fila tracks – but, keeping in mind they recently won ASOT's Tune of the Year award, you should really give Somebody Loves You a listen to get an idea of their sound.
Known for uplifting and higher BPM sounds, Aly & Fila have been pretty active with their releases. Keep an eye out so you do not miss the future sound of Egypt (no pun intended!)
3. Ferry Corsten
*Can you FEEEEEEEEEEEEEEEEEL it?*
One of the pioneers in the Trance music scene, Ferry Corsten is a Dutch DJ and producer born in 1973. Ferry Corsten (along with Tiësto) laid the foundation of this genre with their sublime productions, remixes, and DJ sets.
Ferry came into the scene way before Armin van Buuren in 1991 with his first release called Spirit of Adventure. This is where the Dutch DJ created his signature sound and distinct identity which is very well alive to this date.
Ferry Corsten, however, break into the scene in 1999 with one of his aliases System F. He released an album called 'Out of the Blue' whose title track was the TRACK OF THE DANCEFLOOR in the UK.
He is also known as Gouryella – a legendary alias and project he started together with Tiësto during the time. Gouryella was relaunched in 2016 with a track called Anahera. Signature sound. Unbelievable feels.
This is probably Ferry Corsten's best work to date, and one of the biggest Trance tracks ever produced.
Exploring new avenues and bringing new sounds, Ferry Corsten is one you should listen to.
The Dutch DJ was also behind the project called Veracocha which released one of the best Trance classics, Carte Blanche.
4. Above & Beyond
*whispers* "Group Therapy with Above & Beyond!"
A London trio joined hands together to form Above & Beyond in 2000. Jono Grant, Tony McGuinness, and Paavo Siljamäki have served this genre quite well since their inception.
Whether it's with their releases with Richard Bedford or deep, underground signature sounds – Above & Beyond never fails to surprise you.
Whenever I think of Above & Beyond, my mind starts playing the iconic Sun & Moon with Richard Bedford. Truly one-of-a-kind Trance vocal track!
Another fan favorite that is also responsible for the breakout success of Above & Beyond is Satellite.
A name behind their radio show, aliases, and two dance music labels, Above & Beyond has been constantly releasing new, good music for its fan base.
The group is best known as a UK Trance trio topping the US charts with their fourth studio album.
5. Allen Watts
Surprised to see this name on the list?
Armin van Buuren once said, "It seems like every week I play an Allen Watts track on ASOT – The guy is on fire!"
Do we need any more authentication of what this guy is capable of? 😉
Well, the work speaks for itself. Not as big a name as other Trance DJs mentioned – but, Allen Watts is definitely one to watch in 2021.
Recently emerged in the scene in 2012 (and hasn't stopped since then), I started liking him with his breakthrough release, Blackout. CHOOOOOON! The track had everything you look for in a Trance tune.
With releases every now and then on the biggest labels with support from the biggest Trance artists (the recent release was named Armin's personal favorite track of last year – Another You), we believe Watts to bring a relentless stream of heavy-hitters this year.
6. Paul Van Dyk
*Paul Van Dyk! PVD!*
A Trance music legend!
Born in 1971, the German DJ and producer is a renowned name where he was the first ever to be nominated and awarded a Grammy in 2003 for Best Dance/Electronic.
Continuing to explore and innovate, PvD loves to bring progressive, downtempo, upbeat, and uplifting sounds into his tracks.
His best career work is a track called For An Angel.
My personal favorite has always been Nothing But You.
With incredible releases in 2020, we can't wait to see what Paul Van Dyk brings this year. Definitely some BANGERS!
7. Gareth Emery
"I promise I won't let you down"
This is what Gareth Emery is all about. Just a couple of words from his top fan favorite track Concrete Angel with Christina Novelli, Gareth Emery loves spreading positivity and good vibes with his music.
If you ask me, 2020 has been the best year ever for Gareth Emery. The British DJ and producer has been making headlines since 2002 when his diverse background in music caught everyone's attention and put him on the map.
With over 5 studio albums and numerous top-ranked tunes, Gareth Emery believes We'll be Ok! 😊
Bringing hope to people with his unbelievable album, The Lasers – the British Trance artist has been at the forefront of helping people get through these unprecedented times. Listen to You'll Be Ok to see what we mean.
8. Cosmic Gate
"Come With Me. Follow Me. To The Cosmic Gate!"
A German DJ and producer duo of Claus Terhoeven and Stefan Bossems formed Cosmic Gate back in 1998. Since then, they have been one of the biggest Trance DJs playing at big-name festivals and clubs across the globe.
Everyone knows Cosmic Gate for their famous track Exploration of Space.
But, their recent releases such as the remix for Andrew Rayel's track Everything Everything and their single Blame was loved by the listeners.
We've heard good music from Cosmic Gate in 2020 and we're hoping for amazing music in 2021.
9. Giuseppe Ottaviani
"And. I. Don't. Deserve. You!"
Probably his biggest remix to date to Paul van Dyk's original with Plumb.
The myth. The legend. The producer's producer. The Italian maestro. Giuseppe Ottaviani makes it to the list of best Trance DJs you need to hear in 2021.
He started his DJing career in 1995, but his production career started in 2000 when he joined forces with Italian Trance/Techno artist, Andrea Ribeca.
Giuseppe's first solo release was Linking People in 2005 which had the mainstream Trance-y sound of that time. Since then, the guy has only Evolved.
Bringing me to his recent and fourth studio album (or live album IYKWIM) where he outdid himself. Give a listen to Tranceland – this was initially produced live as a part of his GO Live 2.0 act and later finalized in a studio.
Giuseppe is a MAGICIAN. That's all!
10. MaRLo
Are you ready to go Lighter Than Air?
Marlo Hoogstraten is a Dutch-born Australian DJ born in 1993. Emerged in 2010, he's currently Australia's number 1 DJ selling out shows week in and week out.
With his distinct tech-y sound combined with Trance, MaRLo has left a staunch mark on the charts and dance floors.
Apart from his solo and collaborative releases, MaRLo is considered one of the best remixers in the industry.
My personal favorite remix in recent times has been I'm Feeling It by Sunset Bros. X Mark McCabe.
The Australian DJ and artist gave his famous signature sound and uplifting vibes to this beachy electronica track.
Keep an eye on what he brings this year!
11. Billy Gillies
"A. Million. Voices!"
Have you heard of 'hard work pays off'? Well, it definitely does, and Billy Gillies is a living example. A 29-year-old DJ and producer based in Northern Ireland taking the music scene by storm with his new sound.
Bringing something different to the 138+ BPM charts, Billy Gillies has become a renowned name and fan favorite since 2018.
His exemplary work including the remix of Aly & Fila's Million Voices has gained the attention of huge labels such as Afterdark, Subculture, and FSOE.
Very different and unique from the Trance you typically know, Billy Gillies is a name in the Trance scene you need to hear this year.
12. ReOrder
"If you could slow down, the hands of time?"
These Trance DJs often get overlooked but have been rocking the listeners with unreal releases. ReOrder makes it to the list of DJs and artists you need to hear in 2021.
We have been impressed with the music he has released, the projects he has worked on, and the gigs he's played in the past years!
Started his career in 2006, and it took some time for the Slovakian DJ to make it to the charts with support from Ferry Corsten, Armin van Buuren, Paul van Dyk, and more.
My personal favorite track from ReOrder is Escape the Ordinary – I just don't have words to describe it. It brings me joy, emotions, and good vibes.
ReOrder has also been the frontrunner as one of the best remixers in the industry. Listen to Fiji by Atlantis (ReOrder's Remix) where he brought his sound to remake this epic classic.
13. Markus Schulz
Markus Schulz is one of the finest finds in the trance era. He is a German American DJ and music producer appreciated and celebrated in the world of trance for his drive and spontaneity.
He has the honor of being crowned as the number one DJ and has also worked with some of the finest artists throughout his mixing tenure.
Whether you are in the mood for some progressive sound or need to uplift your mood, Markus Schulz has all types of tracks in his arsenal.
For me, his best track has to be Destiny with the vocals of Delacey.
14. Richard Durand
"Hello son, are you ready to uplift?"
Richard Durand is a Dutch DJ and producer born in 1976. He was tipped by Tiësto to become a big name in the industry in 2007 where Richard complimented this with some of his best works by releasing his own productions and remixing some of the huge trance tracks.
Such immense work led to Richard Durand being ranked 66th in the DJ Magazine Top 100 poll in 2008. His rework for Armin van Buuren's classic In and Out of Love was loved by the listeners.
Richard Durand also decided to remix Armin's recent singles with Sam Martin, Wild Wild Son. My favorite work from the Dutch DJ.
15. Bryan Kearney
*BRYAN. BRYAN. BRYAN KEARNEY!*
The Irish DJ and producer well known for his hard, techy sound has never failed to amaze us. Bryan Kearney is a popular name in the trance and tech trance scenes where his solo work along with his part in Key4050 in collaboration with John O'Callaghan is loved by the listeners.
He started gaining traction in 2006 with his first collaborative release with John O'Callaghan called Exactly.
The track got so popular it was requested to be a part of 10-15 album compilations. Since then, Kearney hasn't looked back.
From remixing Gareth Emery and Bo Bruce's U which also won ASOT Tune of the Year in 2014 to his solo releases in form of All Over Again, we are excited about what he's going to bring for us this year.
Frequently Asked Questions
What makes a good trance DJ?
A good trance DJ is someone who has a deep understanding of trance music, its history, and its various sub-genres. They possess excellent technical skills, including the ability to beat-match and mix tracks smoothly, as well as a strong sense of timing and rhythm. Additionally, a good trance DJ has the ability to create an emotional connection with the audience through the use of builds, breakdowns, and drops, and has a strong understanding of music programming and arrangement.
What is a trance DJ?
A trance DJ is a disc jockey who specializes in playing trance music. Trance is a genre of electronic dance music that is characterized by its uplifting and euphoric sound, fast-paced beats, and use of synthesizers and repetitive musical structures. Trance DJs typically play sets at dance clubs, festivals, and other events, and are known for creating an immersive musical experience for the audience through their selection and mixing of tracks.
Final Remarks
Well, what can we say? These are just 15 of so many trance DJs and artists you need to hear. Many consider this genre to be dead, but we believe Trance music can only grow further.
Let us know what you think about the Trance artists on the list.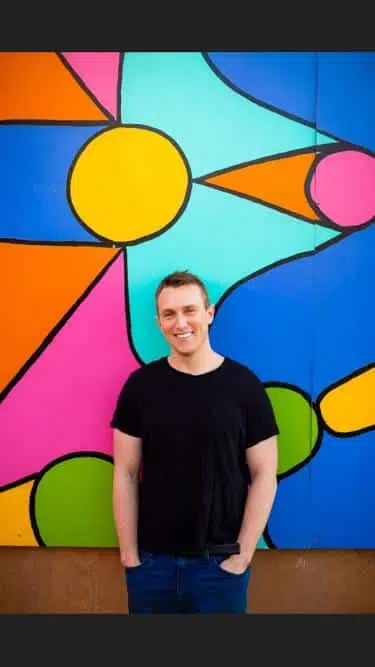 Starting with my first EDM event in 2010 at Nocturnal Wonderland and hearing One by Swedish House Mafia and Benny Bennassi's "Satisfaction" I have been hooked on EDM. While Above&Beyond and Anjunabeats captured my heart in 2012, the genre I love the most is Hardstyle and I feel the most alive when listening to it. My favorite part about the EDM world is the energy that is packed into each genre fan base and event. Writing for Deep In The Mix gives me the opportunity to contribute back to the EDM world I love so much.