In this all-new DJ overview and guide you'll learn about the best techno DJs you need to start listening to and we have served up some of their top tracks to get you started.
If you are eager to just dive into the music you can click the links below to go right to the 10 best techno DJs you need to listen to today:
Techno music takes its roots from EDM. The sub-genre is now gaining significant momentum and music lovers from around the globe enjoy it thoroughly.
If you are one of those people who does not know about techno yet, then let me say,
"You're in for a treat" and also you need to come out of your bubble!
It's time to experience a genre of music that has the power to translate your emotions and run shivers down your spine.
The thing that differentiates techno from other genres is its ability to shake you. You can literally feel it.
Unlike music genres that feature lyrics, Techno has nothing for you to cling to, giving you all the right reasons to just dance.
It is the music for your soul.
These are just some of the many reasons why Techno DJs and artists captivate their audiences with powerful beats and sounds.
What is Techno Music?
Techno has the ability to transport you to the world of your dreams, painting your memories, engaging your mind and soul, and creating a lasting aura!
One of the most popular sub-genres of electronic dance music, Techno distinguishes itself from other EDM forms in two key aspects: (1) Powerful and energizing beats and kick drums, and (2) futuristic sound from samples.
10 Best Techno DJ Artists
It does not matter if you have been following the Techno scene for a long time or just starting to like the genre, Deep In The Mix is here to help you stay relevant.
Times have changed!
This means the music industry and Techno artists have evolved over the years. Let's discuss the 'current' best techno DJ and artists.
The list will not only help you stay relevant to the Techno genre but explore newer names who are disrupting the scene with their music.
Let's TECHNO
1. Carl Cox
There's no Techno without Carl Cox. The man, the myth, the legend! An inspiration to the existing and upcoming Techno artists and producers, Carl Cox was born in 1962 and is an industry veteran.
The British artist, producer, and DJ is widely followed for playing music, celebrating life, and mood-setting tunes since 1991.
Let's have a look at Carl Cox's best released to date:
Carl Cox – I Want You (Forever) – Josh Butler Remix
Ninetoes – Finder (Carl Cox Remix)
Carl Cox, Reinier Zonneveld, Christopher Coe – Inferno (Original Mix)
2. Nina Kraviz
Did you know that Nina Kraviz is a former dentist? Now mainly known for her Techno acts and harder sounds, Nina is a Russian DJ and producer.
Born in 1982, Nina Kraviz is the 'female' face of Techno music who also owns her own record label called трип (English: Trip).
Nina Kraviz released her debut studio album in 2012 and she has not stopped since then. Her best releases are:
Nina Kraviz – My Lullaby For You
Nina Kraviz – Ghetto Kraviz (Original Mix)
Nina Kraviz – I'm Gonna Get You (Original Mix)
3. Adam Beyer
The face of 'commercial' and 'mainstream' Techno music – Adam Beyer!
Not many Techno DJs and artists experienced the fame and popularity that Adam Beyer got in his career.
The Swedish techno artist is the one to watch no matter what year it is. He's the Drumcode boss who runs a successful Techno-based label and festival.
Here are Adam Beyer's top releases:
Adam Beyer & Bart Skils – Your Mind
Adam Beyer & Joseph Capriati – Congenial Endeavor (Original Mix)
Adam Beyer & Joseph Capriati – Rubicon (Original Mix)
4. Jeff Mills
One of the pioneers in the Techno music scene, Jeff Mills is an American record producer and DJ. He came onto the scene in the early 1980s with a distinctive crowd-pleasing sound.
He was known as an excellent curator due to his incredible technical abilities as a DJ. He also founded a Techno label called Axis Records in 1992. The majority of his creations are released under his own label.
The artist returned to the scene with an amazing album in 2019 called Moon – The Area of Influence.
You can hear some of the best Jeff Mills tunes below:
Jeff Mills – Changes of Life
Jeff Mills – Knowledge Is Power
Jeff Mills – i9
5. Amelie Lens
Amelie Lens is Belgian-born and raised Techno record producer and DJ. A very new name to the scene, Lens captivated the dance floor in 2016 with the release of her debut single Exhale.
Since its release, the track was supported by big-name artists and played in almost every club and festival. She received instant fame and success and is now one of the key figures of the Techno scene.
Get familiar with her sound by listening to her best tracks.
Amelie Lens – Exhale Together
Amelie Lens – Follow
Airod & Amelie Lens – Adrenaline
6. Joris Voorn
If you love Techno and you love House Music, you would definitely love Joris Voorn.
Born in 1977, the Dutch DJ and producer is a popular name in Techno and Tech House. He started his career in 1997 and released his first single in 2000 called muted trax pt.1.
Since then, he has not stopped releasing one banger after another!
Joris is known for bringing traditional techno sound combined with a bit of melody.
Thus far, he has four studio albums and numerous EPs to his name.
If you have never heard of him before, let us help you get acquainted with the name!
Joris Voorn – Antigone (Original Mix)
Elderbrook – Numb (Joris Voorn Remix)
Joris Voorn – Too Little Too Late (ft. Underworld)
7. Charlotte de Witte
This particular sub-genre of EDM has seen a lot of Techno DJs and artists recently. One name that is very popular among the masses is Charlotte de Witte.
The female Techno record producer and DJ is known for her acid and minimal techno sounds. Her quick fame and success are credited to incredible releases which got support from popular Techno artists.
Charlotte also runs a record label called KNTXT. The majority of her productions are released under this label.
Some of her best tracks and remixes are:
Charlotte de Witte – Doppler (Original Mix)
Eats Everything – Space Raiders (Charlotte de Witte Remix)
Charlotte de Witte – Return To Nowhere (Original Mix)
8. Deborah de Luca
The Queen of Naples!
Started his professional career as a waitress and dancer in a club for several years, Deborah de Luca is a perfect example of 'hard work pays off'.
Her determination and will to become a successful Techno DJ and artist turned into reality in 2013 after founding her own record label called Sola_mente imprint.
She's a DOER. Hence, Deborah didn't want to wait for other labels' "YES" to release music. With the majority of her own production on the label, she is the one you need to hear this year.
Let's have a look at some of her successful tracks:
Deborah de Luca – Maybe I'm Wrong
Deborah de Luca – I Go Out (2020 Rework)
Deborah de Luca – Fuori (Carl Cox Remix)
9. Enrico Sangiuliano
Enrico Sangiuliano earned success due to his association with a big Techno label, Drumcode.
Based in Italy, Enrico has been on the scene for several years and his quality of producing one hit track after another has been consistent.
From Drumcode to Alleanza and Gem Records, Enrico has had the pleasure to work with major record labels in the Techno scene. His biggest and most successful EP is called Moon Rocks.
Listen to some of his best work:
Enrico Sangiuliano – Moon Rocks
Enrico Sangiuliano – Hidden T (Original Mix)
Moby – Why Does My Heart Feel So Bad (Enrico Sangiuliano Remix)
10. Daniel Avery
Daniel Avery started his production career in 2009 under his alias called Stopmakingme. He continued producing music under the alias until 2012 after which he reverted to his birth name to go BIG in the industry.
He has been one of the icons and most loved Techno DJs in the scene right now. With a couple of successful studio albums and numerous releases under his name, Daniel brings his signature softer palette touch to Techno.
Daniel Avery is known for so many popular tracks. Some of them are:
Daniel Avery – Drone Logic
Daniel Avery – All I Need
Daniel Avery & Alessandro Cortini – Illusion of Time
Frequently Asked Questions
Who is the most famous techno DJ?
It is subjective to determine the most famous techno DJ as fame is often dependent on individual opinions and can vary greatly. However, some of the most well-known techno DJs are on our list.
What makes a good techno DJ?
A good techno DJ is someone who has a deep understanding of techno music, its history, and its various sub-genres. They possess excellent technical skills and have a strong sense of rhythm, timing, and beat-matching.
Final Remarks
With the rise in popularity of EDM recently, Techno music has been at the forefront for avid and new listeners.
More people are exploring this subgenre, and to help them, we have created this short guide of the 10 best Techno DJs you need to hear.
Do you have a personal favorite that is not on the list? Share with us what you love about that artist. We would love to hear from you!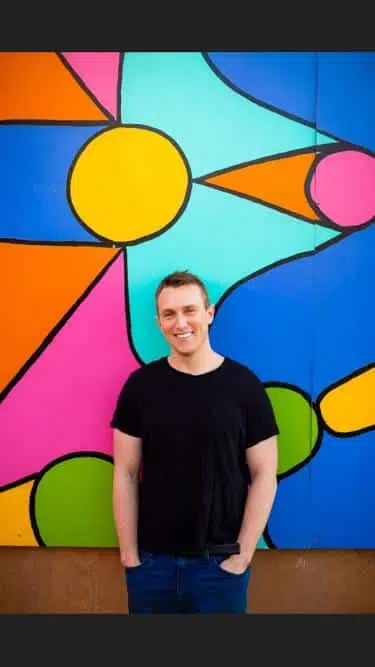 Starting with my first EDM event in 2010 at Nocturnal Wonderland and hearing One by Swedish House Mafia and Benny Bennassi's "Satisfaction" I have been hooked on EDM. While Above&Beyond and Anjunabeats captured my heart in 2012, the genre I love the most is Hardstyle and I feel the most alive when listening to it. My favorite part about the EDM world is the energy that is packed into each genre fan base and event. Writing for Deep In The Mix gives me the opportunity to contribute back to the EDM world I love so much.