This is a guide covering the best stereo receivers for music.
It is awfully hard to compromise on the sound quality and performance when you love listening to music pretty much all day.
Especially in the case of home theaters, there is a lot that goes into play before bringing out the best most immersive sound.
One such device could be soundbars.
However, stereo receivers do as much good as any amplifier or soundbar to produce a state-of-the-art sound.
In a hurry? Here's the overview table:
10 Best Stereo Receivers
Stereo Features:
Advanced circuitry design
40 station FM/AM preset tuning
Brushed aluminum finis
At number one Yamaha RS 202 bl.
Yamaha has been making receivers for many decades.
The RS 202 carries on that Yamaha tradition of great sound and has been updated for streaming via Bluetooth the clips will accept bare wire up to 16 gauge and pin terminals.
The fluorescent display is easy to read from across the room.
There is no app to download just hook up a CD player or turntable and listen to the music.
Bluetooth streaming is easy.
Yamaha has taken a decent stereo receiver and made it eminently more useful and enjoyable.
All those features and more make it the best stereo receiver for music.
My Pros With this Stereo:
Traditional sound
Classic equipment
Excellent display
Convenient play
Excellent connectivity
My Cons With this Stereo:
The Bluetooth adapter has room for improvement
Stereo Features:
Works with Alexa
Optical and coaxial Audio inputs
Sophisticated design
With this Stereo receiver, Yamaha has tried to combine the classic receiver with modern functionality and the result is the Yamaha RN 303.
Of course, perhaps the most important thing about the receiver is how it sounds and we found it perfectly capable as mentioned the receiver supports stereo speakers.
The receiver is pretty easy to use and sounds great.
Perhaps the best thing about it however is how inexpensive it is.
It can be categorized as the best high-end stereo receiver.
My Pros With this Stereo:
Excellent sound quality
Easy to use and optimize
Powerful bass
Excellent clarity in sound
My Cons With this Stereo:
Surround sound is not as great compared to others on the list
Stereo Features:
Voice control
Supports hi-fidelity audio
Works with Alexa
This receiver has two hi-fi components of its own.
The echo link which you can add to an existing amplifier and the echo link amp which is designed to power any standard pair of passive speakers.
On paper, the echo link amp makes a compelling case for itself.
The link amp approaches music streaming in the same way as amazon's echo speakers.
The initial setup is straightforward and handled by the Alexa app but for actual streaming, the app is rather limited and unintuitive.
However, a bunch of other features makes it the best stereo receiver for music.
My Pros With this Stereo:
Very easy to setup
Compatible with Alexa
Connects to external audio devices
Powerful sound
My Cons With this Stereo:
The software quality has room for improvement
Stereo Features:
4 stereo RCA audio inputs
Connect up to 4 speakers
FM Radio with 30 station presets
At number four we have SONY coming into the picture.
The Sony STRDH 190 seems to be a good amplifier.
It looks professional and has remote multiple inputs.
In addition, it produces a lot of power which is why it is certainly much better than a lot of internet specials.
When it comes to amplifiers what you pay for.
The SONY STRHD190 gets you a headphone amplifier and the value is therefore remarkable.
It truly is the best stereo receiver for music.
My Pros With this Stereo:
Phono input
Excellent connectivity
Can connect with external devices
Minimal in design
My Cons With this Stereo:
The connectors quality has room for improvement
Stereo Features:
Works with voice assistants including Amazon Alexa, Google Assistant or Apple Siri
Built-in Heos
Compatible with HDMI
The Marantz NR 1200 is described as a network stereo receiver.
The NR 1200 is rather different and this is another amplifier that fits the pattern of quality stereo receivers.
The Marantz should really be seen as an all-in-one system to which you just add speakers and enjoy the supreme surround sound.
It has an input collation of an AV receiver and it is time to reduce the number of speakers in the house.
This is an indispensable piece of kit.
The post AV category is starting to take shape and the Marantz is part of it and comes highly recommended.
It is the best stereo receiver with Bluetooth
My Pros With this Stereo:
Excellent connectivity
Compatible with Alexa, the google assistant
Multiroom technology
Musically optimized
Connects to multiple sources
My Cons With this Stereo:
The HDMI ports quality is not great
Stereo Features:
Amazing Sound Quality
High Quality Components
Cambridge Audio found time to launch a new entry-level range of hi-fi separates.
The AX series consists of two CD players, two stereo amplifiers, and two network receivers.
It's good to see Cambridge audio produce an amplifier with musicality and all-around appeal.
The AX 35 will get you greater subtlety and refinement and it can also be partnered with more expensive speakers perhaps not surprising.
The AX 35 arguably sounds clearer and has a more neutral tonal balance doing more than enough to justify a five-star rating.
My Pros With this Stereo:
HD quality sound
Tons of features
Greater control
Excellent clarity
Five stars rated
My Cons With this Stereo:
Replacement process can be slow in case you don't like the product
Stereo Features:
Cinematic Sound at Home
Phantom Surround Settings
4K HDR compatible
HDCP 2.2 support
The Sony STR DN1080 not only is a current award winner it's in fact a three-time award winner.
An unprecedented move when it comes to AV receivers.
Gunshots are terrifically precise and punch hit with the satisfying impact the agile and sure-footed manner in which Sony conducts itself around the film's equally agile choreography is admirable.
To get the best sound for your room's acoustics plug in the setup mic and run the auto-calibration process The Sony's improved dc ACX calibration takes note of your exact speaker package configuration before emitting swift and musical test tones.
You can delve into the manual settings to fine-tune the results.
The Sony STR-DN1080 is yet another best stereo receiver for music specifically.
My Pros With this Stereo:
Award-winning receiver
Precise sound
Clarity is phenomenal
Auto calibration
Excellent surround sound
Built-in musicality
My Cons With this Stereo:
The user interface is slow
The remote control can be tricky to understand
Stereo Features:
Cinematic Sound at Home
Smart Connectivity
4 Stereo Rca Audio Input
2 Digital Audio Outputs
Number eight of the list Sony STRDH 590 is the newest entry-level AV receiver.
It is designed for home theater systems but it works equally great for audiophiles.
it comes to video, the 4k HDR capable display is featured.
You also get with DH 590 the Bluetooth 4 connectivity through which you can stream different services from a computer or mobile device.
It's very easy to set up and it supports the AV technologies which are what matters the most.
My Pros With this Stereo:
Minimal external features to achieve maximum performance
Works for home theatre
4K HDR display
Bluetooth 4.0
Compatible with externals
My Cons With this Stereo:
The User interface has room for improvement
Stereo Features:
MusicCast
Dolby Atmos and DTS: X
4K/60, 4K/120AB, 8K/60B, HDMI 2.1
Yamaha is a highly renowned manufacturer of AV receivers.
The latest model known as Yamaha rxv4a transforms your listening and viewing experience.
It comes with advanced features like cinema DSP 3D and a high slew raid amplifier to deliver unrivaled sound quality.
It is also equipped with innovative functions and features like multiple HDMI inputs HDR 10 plus here 4k 120 hertz and future support for 8k.
This AV receiver delivers stunning music and gaming experience the splendid design easily catches the attention of the viewers.
The room calibration function assesses the room acoustics before optimizing the sound output exactly according to your space.
The built-in Wi-Fi and Bluetooth help you establish a wireless connection to your smart devices.
My Pros With this Stereo:
DSP 3D
Excellent sound quality
Multiple HDMI support
Future support for 8K
Attractive design
Excellent connectivity
My Cons With this Stereo:
The firmware has room for improvement
Stereo Features:
Heos Music Streaming with Amazon Alexa Compatibility
Built-in CD Player
Rounding off the list with DENON RCD N-10, something to suit virtually every taste.
This company has tried its hand at headphones, hi-fi systems, home theaters, and more.
In other words, if you're looking for high-quality audio then Denon gives you a good place to start.
The fourth-generation entry in the seal range this incredible system includes support for multi-room playing plus you also get state-of-the-art Wi-Fi technology, Alexa support, and airplay too.
If you're in the market for a mini hi-fi system that's big on performance then this could be the product you've been looking for.
This is a full hi-fi system that is a lot more sophisticated than any wireless speaker on its own.
In addition, this powerful mini hi-fi system is brimming with modern features to make your life easier and give you more access to your music.
From powerful sound quality to Wi-Fi and Alexa access there's a lot to love.
My Pros With this Stereo:
New in market
Multi-room support
Excellent connectivity
Compatible with Alexa
Powerful sound
My Cons With this Stereo:
Comparatively difficult to set up
Getting a stereo receiver may sound outdated to you unless you are an audiophile who truly understands the worth of these devices.
Stereo Receivers can take your sound system a level up and in case you don't have a sound system yet, they are a good place to start at.
This guide is the sum of the best stereo receivers available on the market.
It features receivers that are practically no-brainers and have the ability to ignite the musical spark within anyone.
I am a participant in the Amazon Services LLC Associates Program, an affiliate advertising program designed to provide a means for us to earn fees by linking to Amazon.com and affiliated sites.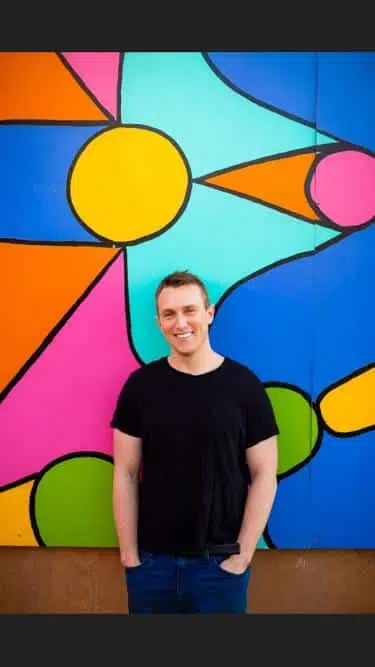 Starting with my first EDM event in 2010 at Nocturnal Wonderland and hearing One by Swedish House Mafia and Benny Bennassi's "Satisfaction" I have been hooked on EDM. While Above&Beyond and Anjunabeats captured my heart in 2012, the genre I love the most is Hardstyle and I feel the most alive when listening to it. My favorite part about the EDM world is the energy that is packed into each genre fan base and event. Writing for Deep In The Mix gives me the opportunity to contribute back to the EDM world I love so much.