Let's first acknowledge that Sony is one of the most widely recognizable audio brands and for this reason, we have aggregated a list of the best Sony wireless headphones as well as Sony's top wired headphone models.
While the company has expanded into new fields over the years, Sony has remained true to its original mission.
For consumers, producing quality audio production and listening devices is still at the center of their business.
Sony offers a wide selection of wireless and wire headphones from inexpensive earbuds for the casual commuter to high-end headphones with exceptional sound quality.
Sony's top headphones range from over-ear models to earbuds and even truly wireless earphones. Sony produces many of the finest headphones on the market today, and there are many to pick from.
It might be difficult to tell one model from another because of the wide variety of available features, prices, and aesthetics, but in this article we have you covered.
The purpose of this article is to assist you in making that choice.
In a hurry? Here's the Overview Table:
Best Sony Wireless Headphones in 2022
Headset Features:
30mm Dynamic Drivers
8-Microphone Active Noise Cancellation
4 x Beamforming Mics for Clear Calls
Up to 30 Hours of Playback with ANC On
LDAC Support for Hi-Res Audio
Leave Them On & Talk with Speak-to-Chat
Wear Detection for Instant Pause & Play
Multipoint Seamless Device Switching
Lightweight & Comfortable Design
Swift Pair & Google Fast Pair
Sony is the industry leader in headphones, and its new arrivals are among the few that deserve attention. These Sony WH-1000XM5 headphones are the latest iteration of the company's top-tier active noise canceling (ANC) headphones.
Your initial impression of the XM5 (or "Mark 5" ) will be that the headband has been completely rethought. The old dual-hinge design has been scrapped in favor of a single hinge that can swivel and rock.
The good news is that the XM5 weighs in at a sleek 250 grams, which is 4 grams lighter than the XM4.
Additionally, the new synthetic leather ear pads, which appear to be more durable than the cushions on the XM4, also make them more comfortable to use.
Sony's Quick Attention mode was a launch-day exclusive for the 1000X.
Holding your palm over the right ear cup pauses your current audio and lets ambient sound in, allowing you to have a conversation and then return to whatever you were listening to without missing a beat.
The WH-1000XM5's low-frequency performance also shows a new level of precision.
The WH-1000XM5 improves upon the previous model in every way, but especially in the lower mids and bass, where the XM4s seem somewhat thick in comparison.
The new headphones are better at revealing subtleties and separating sounds.
Headset Features:
Custom Sound for Activities & Locations
Automatically Adjusts Ambient Sound
Wearing Detection & Speak-to-Chat
DSEE Extreme Audio Upscaling
Hi-Res Audio Compatible 1.57″ Drivers
Wireless Bluetooth & NFC Tap Technology
Built-In Rechargeable Battery
Up to 30 Hours of Playback with BT+ANC
Includes 3.5mm Audio Cable
Sony's WH-1000XM4 headphones, which have impressive noise suppression and surprisingly high sound quality, are also surprisingly light and easy to wear.
Though they seem similar to the Sony WH-1000XM3, the WH-1000XM4's new capabilities, including multipoint pairing, DSEE Extreme upscaling, conversational awareness, and auto-play/pause using a built-in sensor, allow them to take the crown as the best headphones in 2022.
Sony hasn't started from scratch with the WH-1000XM4's design, but there are a few minor tweaks here and there. The first issue is with the sliders and earcups' plastic construction.
If you're coming from the XM3s, you'll notice that things have a little more texture to them, which we think helps give the idea that they're a little bit sturdier.
Similarly, to the XM3, the XM5 retains the XM3's power button, USB-C charging connector, and 3.5mm headphone jack. The XM4's Ambient/NC (noise-canceling) button is now called Custom, although it still performs the same function.
The WH-1000XM4's new sound processor is the product's most notable innovation.
Sony is now using the DSEE Extreme engine rather than the DSEE HX. The new engine uses Edge-AI, a form of artificial intelligence, to do things like upscale compressed audio to near hi-res quality.
When the headphones detect that you are speaking, they will pause the music and switch to the Ambient Sound setting. We think it's a fun party trick that holds up fairly well.
While the WH-1000XM4 is an improvement over its predecessor, the WH-1000XM3, the headphones share the same 40mm drivers found in both models.
The sound is full and well-balanced, with a wide soundstage when needed and a level of detail that can cut through a robust bass performance.
You're getting a significant upgrade in sound quality for the price with these wired headphones from Sony, and they're just as comfy as previous models.
Headset Features:
40mm Dynamic Drivers & DSEE Support
Dual Mic Active Noise Cancellation
Adaptive Sound Control Auto Adjusts ANC
Precise Voice Pickup for Clear Calls
Up to 30 Hours of Battery Life
Auto-Switch Between Two Devices
Earcup Touch Panel for Tap/Swipe Control
Fast Pair & Swift Pair for Android & PC
Supports Google Assistant & Alexa
Adjustable & Foldable Design
If the Sony WH-1000XM4 headphones are a little too expensive for your budget, the Sony WH-XB910N could be an excellent option because it has the same effective ANC and fantastic sound quality but at a lot more reasonable price.
Aesthetically, the Sony WH-XB910N is extremely similar to the Sony WH-XB900N. They're simple in appearance, but they don't seem as high-quality as the Sony WH-1000XM4.
The snug fit of these wired headphones from Sony makes them a great choice. They don't weigh a ton and don't squeeze your noggin too firmly. Larger heads can be comfortably accommodated by the adjustable ear cups.
Those who enjoy listening to energetic, powerful music will appreciate these headphones. There is a five-band equalizer included in the program, giving you even more command.
You may link them to several different gadgets at once, allowing you to easily switch between listening to music on your laptop and taking a call on your phone.
The Sony WH-XB910N headphones have a robust bass that lives up to the "additional bass" boasts on the box without muddying up the highs.
Because of the headphones' high levels of energy, they are ideal for people who enjoy listening to fast-paced dance music.
The Sony WH-XB910N are recommended for individuals who seek high-quality sound but don't want to spend more than $250 on a set of headphones.
Although they are still somewhat costly, they are far less than Sony's flagship headphones while still providing an abundance of useful features.
My Pros With This Headset:
Excellent price point
Great noise isolation
Excellent playback time
Extremely comfortable
Wireless Bluetooth for on the go use
My Cons With This Headset:
More than usual plastic is used in the build
Do not offer a waterproof feature
Headset Features:
70mm Magnesium Dynamic Dome Driver
Aluminum-Coated LCP-Edge Diaphragm
Suitable for High-Resolution Audio
Resonance-Free Acoustic Filtering
4 Hz to 120 kHz Frequency Response
Ergonomic Sheepskin Earpads
Reflective-Acoustic Design Structure
The Sony MDR-Z1R is one of the few prominent audiophile headphones we haven't heard of till now. Among the most popular choices for closed-back headphones, this model is Sony's best offering for audiophiles.
Now we're playing in the major leagues. We'll get to what these headphones can do in a minute, but first, we need to make one point clear.
These shouldn't be used for mastering or making music in a studio. In other words, you shouldn't wear them to work; instead, be ready to indulge in some serious aural pleasure.
The headband and earpads are both extremely plush and relaxing, thanks to the use of sheepskin and a design that puts a premium on a fit that won't wear out the wearer after several hours of listening.
The around-the-ear sealed design is ruggedly constructed with metal cups. By doing so, we can keep the sound from fluctuating and eliminate any resonance.
The Z1R relies on a massive 70mm dome dynamic driver with a CCAW voice coil as one of its primary components. With such a setup, a larger signal flow and greater dynamic range are expected at the output.
The Z1R has an enhanced design thanks to its housing, which is free of resonance thanks to the employment of specific filters to reduce air resistance and eliminate destructive noise created by driver movement.
Its 70mm length means it will probably bite. Sony claims that it is capable of reproducing frequencies up to 120 kilohertz. That's very remarkable if it's true, and there's no reason to doubt it is.
In spite of the MDR-excellent Z1R's bass, customers were originally fooled by the extremely low frequencies. The lower mids of the bass can "run over" in rare instances. In conclusion, the low end is natural and chill, detailed and deep.
It's incredible, but the cost follows suit.
My Pros With This Headset:
Sturdy build
Great noise cancellation
Wider sound stage
Excellent bass
My Cons With This Headset:
Also checkout it's prices on Walmart.
Final Remarks
Sony produces a plethora of different headphones for a wide range of audiophiles. Most of their products have dependable sound quality, with alternatives for those who like a stronger bass or a more neutral tone.
In conclusion, there are two factors to consider when picking out a set of headphones by Sony.
How do you intend to use them, and how much are you willing to pay for them? Each of the reviewed headphones is excellent in its own way.
There's no need to settle with low-quality cheapo versions because even they deliver impressive results. No matter what you decide, in the end, Sony headphones are sure to impress you.
I am a participant in the Amazon Services LLC Associates Program, an affiliate advertising program designed to provide a means for us to earn fees by linking to Amazon.com and affiliated sites.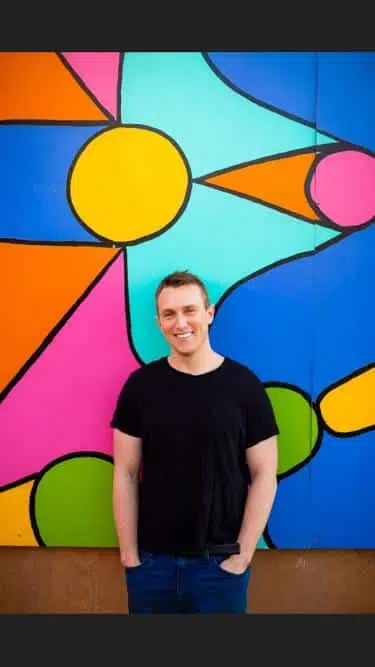 Starting with my first EDM event in 2010 at Nocturnal Wonderland and hearing One by Swedish House Mafia and Benny Bennassi's "Satisfaction" I have been hooked on EDM. While Above&Beyond and Anjunabeats captured my heart in 2012, the genre I love the most is Hardstyle and I feel the most alive when listening to it. My favorite part about the EDM world is the energy that is packed into each genre fan base and event. Writing for Deep In The Mix gives me the opportunity to contribute back to the EDM world I love so much.