Christopher Comstock, better known by his stage name Marshmello, was born in the United States on May 19, 1992. He first attracted attention internationally by releasing remixes of tracks by the American DJ Jack Ü and the Russian-German DJ Zedd.
On June 19, 2016, Marshmello gave a performance at the Electric Daisy Carnival in Las Vegas. Marshmello and Dutch DJ Tiesto pulled a prank in which the latter, who appeared on stage dressed identically to the former, removed his helmet and pretended to be Marshmello.
One of the most well-known artists in the dance/electronic genre in just a few short years, Marshmello has had several of his songs cross over and become true smash successes, taking over radio stations and climbing the charts.
His name is all over one genre-specific list this week as a result of a new project that was just released, which is something that only the true titans of the dance floor can claim.
Best Marshmello Songs
The top Marshmello tracks are listed here for your listening pleasure.
Marshmello – "Happier" ft. Bastille
'Happier' is not only Bastille's biggest hit; it also takes Marshmello's top slot. Commonly referred as the breakup song, it was ranked the No. 2 on the Hot 100 chart for 45 weeks and has held the top spot for 41 weeks on the Hot Dance/Electronic Songs chart.
This track should be loudly and proudly sung if you have ever had to distance yourself from someone for your own benefit. Even if it hurts, seeing someone smile again is worth it. And wow, you will cry watching this song video.
One of the best tracks Marshmello has ever worked on, hands down! What do you guys think?
Marshmello – "Friends" Feat. Anne-Marie
When performed by Anne-Marie and Marshmello, the official friend zone anthem sounds much better.
Staying f-r-i-e-n-ds is a better alternative than the typical heartbreak it indicates, thanks to the acoustic guitar and honey-drip vocal hook. At the very end, the west coast rap synthesizer play is just too cool.
Marshmello – "Silence" Feat. Khalid
'Silence,' Marshmello's crossover duet with emerging R&B talent Khalid propelled the artist to new heights in the music industry.
The album has received close to 200 million Spotify streams in around two months because of their combined talents and momentum. Not bad at all.
Marshmello – "Alone"
This song serves as Marshmello's official anthem and calling card. It is the definition of a classic. In 2018, the video had more than a billion views. It shows the enigmatic teenager who produces music for bedrooms throughout his high school years.
Despite his lack of popularity, he learns that if you keep going and stay true to who you are, people will eventually warm up to you. Particularly when you release catchy dance hooks like this one.
This one stands out as one of the best Marshmello songs, thanks to a high-pitched vocal and some complementary, jovial synths.
Marshmello – "Here With Me" Feat. Chvrches
Scotland's favorite indie-pop group is featured on Marshmello's catchy new love song, which also has a few sing-along-friendly melodies. The Hot 100 song "Here With Me" rocketed to No. 31.
Donate now to help a heroic firefighter or paramedic today. The video also generates money for the First Responder Support Network.
Marshmello – "Check This Out"
This iconic Marshmello steez from 2018's Joytime II will have you dancing nonstop. All we need to become addicted is a sugary-sweet melodic hook and a pitched-up vocal sample.
After seeing the adorable clip, the video serves as a gentle reminder to occasionally put down our phones.
Marshmello – "Wolves" Feat. Selena Gomez
Our sugar-sweet hero reveals a softer, deeper, and more emotional side in this scene. A nearly melancholy opening acoustic guitar provides Selena Gomez's unpolished voice performance with a solid foundation.
In order to set up the hook for Marshmello's distinctive synth approach, the bridge quickens the tempo and takes an upbeat turn.
Marshy has a great chance of catching Gomez on the track. A cool tipping point in his crossover career, undoubtedly.
Marshmello – "Project Dreams" Feat. Roddy Ricch
Although Marshmello has collaborated with several rappers, including feel-good rapper Logic and trap music faves Migos and Juicy J, this song featuring rising star Roddy Ricch is the clearest example of his ability to move between genres.
With Marshmello's introverted trap production, the Compton MC sings his rapid syllables with a dreamy lilt that glides over them beautifully. The accomplices can be seen loitering on shady streets and roofs in the footage. It has an entire mood.
Marshmello – "Keep It Mello" feat. Omar LinX
One of Marshmello's all-time favorite songs is this one from the Joytime album. Rainbow pop and late-night, corner-hugging grime is the ideal fusion.
The glowing Marshmello mascot originally appeared in one of the earliest music videos. Watch how he prowls the streets while frightening the neighbors at the same time.
Jack U – "Where R U Now" feat. Justin Bieber (Marshmello Remix)
The first time Marshmello's chewy sweetness was heard was in this ground-breaking remix. Although a Skrillex and Diplo official remix almost always succeeds, Marshmello made his name with a compelling spin on the Justin Bieber-assisted smash.
Marsh has already moved on to more refined sounds, but that hook remake is still hot. It plays back like a proof of concept.
Marshmello – "Be kind" ft Halsey
American vocalist Halsey and American producer Marshmello collaborated on the song "Be Kind." In 2020, it was made available via Capitol Records, Astralwerks, and Joytime Collective. Add this song to your playlist of Marshmello music by listening to it right now.
Marshmello – Come & Go ft. Juice WRLD
American rapper Juice Wrld and American producer Marshmello collaborated on the song "Come & Go."
The second single by DJ Marshmello to reach the Hot 100's top 10 will tie "Happier" (with Bastille) as his highest-charting tune.
Final Remarks
Now, I hope you are excited!
We covered all of Marshmello's singles, remixes, collaborations, and even his creative process in this enjoyable journey through his songs. You must already know the ones you like best, and you can now include them in your playlist.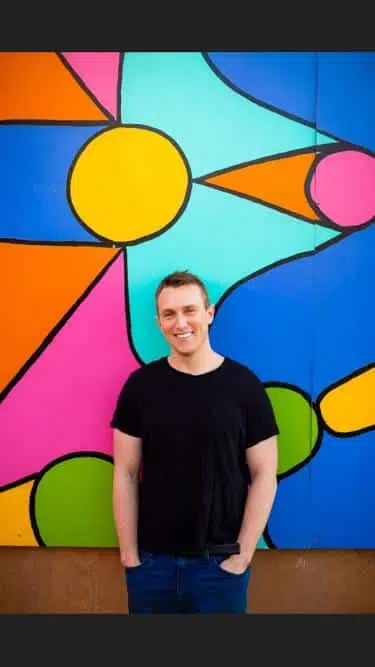 Starting with my first EDM event in 2010 at Nocturnal Wonderland and hearing One by Swedish House Mafia and Benny Bennassi's "Satisfaction" I have been hooked on EDM. While Above&Beyond and Anjunabeats captured my heart in 2012, the genre I love the most is Hardstyle and I feel the most alive when listening to it. My favorite part about the EDM world is the energy that is packed into each genre fan base and event. Writing for Deep In The Mix gives me the opportunity to contribute back to the EDM world I love so much.