JBL, a legendary name in the world of audio offers a wide variety of headphones and in this article, we focus on the best JBL wired headphones with wireless capabilities.
What we mean by "wired headphones with wireless capabilities" is that many of JBL's headphones are built to allow for both wired listening and on-the-go wireless listening with Bluetooth.
You can get a great JBL device to fit your needs and in this list we focus on the highest quality JBL headphones known for their crisp audio, ergonomic design, and Bluetooth wireless streaming.
JBL's Pure Bass technology was implemented in these headphones to provide their signature sound, with an emphasis on the lower frequency range which makes them great for EDM genres like deep house, hardstyle, and dubstep.
Regardless of what your favorite EDM genre is or whatever you choose to listen to, JBL has you covered. To help you choose the ideal pair of JBL headphones, we have compiled a number of tried-and-true choices that cater to a variety of budgets and lifestyles. Browse our list and you'll see some of the top models we've selected, to help you find the sound that is truly yours.
In a hurry? Here's the Overview Table:
Headset Features:
Dynamic 40mm Drivers
Up to 55 Hours of Battery Life
Active Noise-Canceling Technology
Google Assistant & Amazon Alexa Support
Dual Mics for Clear Hands-Free Call
Sound Booth Experience with STAGE+
Ambient Aware & TalkThru Technology
AUX Input & Cable for Wired Use
Foldable Design with Hard Case
Cushioned Earcups for Added Comfort
The JBL CLUB 950NC are, hands down, the greatest headphones we've tried from the company. These Bluetooth over-ear headphones are sturdy and well-designed, offering a snug fit and decent adaptability.
The JBL Headphones app features a parametric equalizer and presets that may be used to alter the headphones' already balanced sound.
The Club 950NC are over-ear headphones with a leatherette headband and padded ear cups for maximum comfort.
The eggshell-like earcups may be folded up and stored in the hard-shell carrying case with a zipper. The headphones are accompanied by an audio wire that features a mic and an in-line controller with a single button.
You can adjust the volume by pressing the Bass Boost button on the right earcup, however, this feature is optional and may be turned off if you want.
JBL speakers produce an uncolored, spacious, and undistorted audio signal.
They offer an upbeat, energetic presentation that is enjoyable both wirelessly and when connected via a wired 3.5mm headphone jack. The Club 950NCs are versatile enough to complement music ranging from punk to progressive trance, with plenty of room for individual tracks to stand out.
The Club 950NC headphones are great for blocking out background noise, especially the kind that comes from trains and airplanes. When discussing the ease of use, headphones like the JBL Club 950NC stand out for being foldable and portable.
My Pros With This Headset:
Unmatched bass
Acoustically Excellent
Excellent clarity in sound
Good not great noise canceling
My Cons With This Headset:
Microphone performance has room for improvement
Also checkout it's prices on Walmart.
Headset Features:
Dynamic 40mm Orange Graphene Drivers
Up to 45 Hours of Battery Life
Hi-Res Certified & Custom EQ
Active Noise-Canceling Technology
Google Assistant & Amazon Alexa Support
Dual Mics for Clear Hands-Free Call
Sound Booth Experience with STAGE+
Ambient Aware, TalkThru & SilentNow
AUX Input & Cables for Wired Use
Foldable Design with Hard Case
It is generally expected that the higher-end price tag will be reflected in the higher-end construction. To our relief, JBL delivers top-notch quality in this regard. Club One represents one of JBL's most cutting-edge designs.
JBL is no stranger to the world of bass-boosted headphones, but with the Club One, the company is attempting something new by combining organic lows with carefully crafted highs. The headphones have active noise cancellation (ANC) and come with a tonne of extras you may utilize.
The Club One headphones come in a single color, black, and feature a circumoral (over-ear) style with a thickly padded headband and earpads. Although the headphones themselves are quite cumbersome, the fit is secure and the comfort level is high.
Both a coiled audio cable and a cloth-lined cable with a single-button inline remote control and mic are included in the package, in addition to the case and a USB-C charging cord. The high quality of the materials and workmanship gives them an unbreakable air.
While they do come with a compact carrying case, we dare you to repack the headphones into it in the same configuration and zip it up without making at least a few adjustments. The sound quality of headphones is what sets them apart average, decent, and fantastic models, and the Club One has excellent sound quality.
The Legendary Pro Sound that JBL claims was developed with the help of working musicians is undeniably crisp and well-balanced.
So far, the Club One's long battery life has been one of its best features.
Up to 45 hours of playback are possible without active noise cancellation (ANC), and nearly 25 hours are possible with ANC enabled. In comparison to its cost, this is impressive because it allows you to listen for a long time without recharging.
]My Pros With This Headset:
Incredibly dynamic audio
Rumbling lows and clear highs
Supports Alexa and Google Assistant
Excellent battery life
My Cons With This Headset:
Price point
Noise cancellation has room for improvement
Also checkout it's prices on Walmart.
Headset Features:
40mm Drivers
10 Hz to 22 kHz Frequency Response
Bluetooth 4.0 Wireless Connectivity
Active Noise Cancellation
Up to 20-Hour Streaming Battery Life
Built-In Microphone
Includes Micro-USB Charging Cable
Includes Remote Cable & Carry Case
The sleek and stylish design of the JBL Everest Elite 750NC headphones is the first thing you'll notice when you take them out of the box.
In addition to having a design that is consistent with the rest of JBL's headphones, each ear cup prominently displays the company's emblem. This helps establish the headphones' identity while also contributing to the overall aesthetic.
The Everest Elite 750NC is an improved version of the previous-generation Everest Elite 700 that has auto sound calibration technology and active noise cancellation provided by TruNote®. The Everest Elite 750NC effectively muffles background noise, particularly low-frequency rumbling sounds.
When it comes to headphones, comfort is more important than appearance. Thankfully, they are. There is a lot of padding on the ear cups and under the headband, so we were able to wear them for hours without any discomfort.
These headphones include drivers that can produce deep bass. Full, deep bass is reproduced on songs with heavy sub-bass content like "Silent Shout" by The Knife. The bass response is relatively limited without any equalization or noise reduction, but it can be dialed up in the app to achieve very low frequencies.
When Active Noise Cancellation (ANC) is used, the midrange can be a bit choppy. The low-mids are very present, creating a pleasant tone, but the high-mids are noticeably lacking.
In general, the JBL Everest Elite 750NC headphones are good however, they might be difficult to use.
They're beautifully made and comfy, but the audio quality is inconsistent even without active noise cancellation (ANC).
My Pros With This Headset:
Powerful and intense bass response
EQ can be adjusted via mobile app
Beautiful design
Unmatched comfort
My Cons With This Headset:
Noise reduction is average
Enabling noise cancellation can distort audio sometimes
Also checkout it's prices on Walmart.
Headset Features:
Adaptive Active Noise Cancellation
Dynamic 40mm Drivers
Hi-Res Audio Certified
Up to 50 Hours of Playback
Two Beamforming Microphones
Two Echo & Noise-Canceling Microphones
Use Noise Cancellation without Audio
Voice Control via Digital Assistants
Auto Pause When Headphones Are Removed
Audio Input & Cable for Wired Devices
The Tour One headphones are closed-back, over-ear headphones with Bluetooth connectivity, designed for music lovers. It's also for people who can't settle for "good enough" sound quality.
The headphones have a 40 mm driver, active noise cancellation (ANC), TalkThrough, and are capable of producing high-quality music.
Active noise cancellation (ANC) is used by the JBL Tour ONE, and it has two different settings: adaptive sound ANC (which changes according to your surroundings) and conventional ANC (which is always on). It also comes with a selection of ambient sound options that allow you to either shut out the outside world or let in some fresh air.
If you're on the move and looking to travel with these headphones you will be pleased to know they come with a molded back transport case.
It's the first thing you'll see when you open the box, and it's rather pleasant to hold. Its ear cups can be rotated 90 degrees to lie flat and folded to allow for easy transport.
We really like the padded cups and the top of the headband because they are made of quality imitation leather.
The Tour One Wireless are reliable enough that you won't fall over an aural cliff, but their stability also necessitates more extreme EQ adjustments.
For instance, when used at moderate volumes, these headphones feel constrained. When the bass is turned up, they gain a deeper thump, making them sound more energetic.
The JBL Tour ONE are the best headphones that the company has to offer. It's one of the more expensive JBL sets, but it also has some of the most features.
Tactile buttons and a touchpad make up most of the interface on this sleek device made of soft aluminum. In addition to Bluetooth 5.0 with AAC and SBC codecs and multipoint, it also includes a headphone jack, which is always useful.
Final Remarks
JBL offers a variety of headphones for different needs. While most have a balanced sound out of the box, you can tweak the EQ using the included app to achieve a unique tone.
Although JBL doesn't produce headphones as comfortable as brands like Bose, and they don't offer models specifically catered to audiophiles their colorful designs are packed with unique features great for casual, everyday headphones.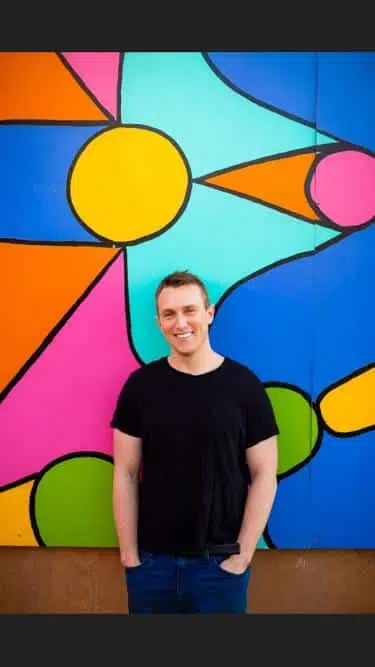 Starting with my first EDM event in 2010 at Nocturnal Wonderland and hearing One by Swedish House Mafia and Benny Bennassi's "Satisfaction" I have been hooked on EDM. While Above&Beyond and Anjunabeats captured my heart in 2012, the genre I love the most is Hardstyle and I feel the most alive when listening to it. My favorite part about the EDM world is the energy that is packed into each genre fan base and event. Writing for Deep In The Mix gives me the opportunity to contribute back to the EDM world I love so much.