As the year comes to a close we wanted to take a look at some of the best EDM artists in Electronic Dance Music.
The industry continues to grow with more and more listeners embracing this wonderful musical genre. Some of the top artists have seen their popularity rise significantly this year and many veteran EDM DJs had yet another solid year.
The EDM scene continues to be blessed with a wealth of rising and established talent and we hope you discover a new favorite artist from this list.
Get prepared for 2023 by checking out the artist's SoundCloud and get ready for a year of raving next year.
Here Is Our List of 21 Best EDM Artists of 2023
1. Martin Garrix
One of the biggest names in electronic music today, Martin Garrix, has been a formidable force in the industry since he rose to prominence in 2013.
Since then, he has produced many chart-topping hits and collaborated with other artists to spread his reach.
He is one of the many talented DJs who has headlined all the major festivals like Ultra Music Festival, Electronic Daisy Carnival, Coachella, and many more.
Born in 1996, Garrix began playing the piano at an early age. It was only a short time before he started experimenting with producing and DJing.
In 2013, he released his first single, "Animals," which quickly became a hit and put him on the map as one of the rising stars in the electronic music world.
Since then, he has released several other chart-topping singles and performed live at some of the biggest festivals around the world, cementing his status as one of the most in-demand DJs in the industry today.
With over a decade of experience already under his belt, there's no doubt that Martin Garrix will continue to make waves in the music industry for years to come. Many experts believe his success is just the beginning of this talented young artist's long and fruitful career.
2. Hardwell
Another Dutch DJ who has been a mainstay in the scene for years, Hardwell is considered one of the best EDM artists out there.
He was voted the world's number-one DJ in 2013 and 2014 by fans due to his masterful production and skillful mixing, and he continues to dominate the global charts and festival stages today.
Hardwell sent shockwaves through the scene with his electric performance at the Ultra Music Festival where he debuted parts of his new album titled "Rebels Never Die" released in March of 2022.
Hardwell got his start in the EDM scene as a DJ, producer, and remixer in his hometown of Breda, Netherlands. He quickly gained recognition for his talent and was voted the world's number-one DJ by fans in 2013 and 2014. Today, Hardwell continues to push the boundaries of electronic music with his unique sound and innovative style.
Having come 43rd in DJ Mag's top 100 DJs poll in 2020, Hardwell is a force to be reckoned with on the stage and behind the scenes as the founder of his record label, Revealed Recordings.
In addition to releasing hit albums and touring around the world, Hardwell also uses his influence to shine a spotlight on up-and-coming talent in the EDM scene.
3. Dimitri Vegas & Like Mike
The duo of Dimitri Vegas and Like Mike has been steadily climbing the ranks within the industry for years and today they are considered some of the best EDM artists in the world.
Having performed at major festivals like EDC Las Vegas and Tomorrowland, they have gained a loyal following for their high-energy sets and impressive production skills.
Dimitri Vegas and Like Mike first met as DJs in Belgium and soon became fast friends. They quickly realized they loved electronic music, so they joined forces as a DJ duo. Together, they have toured the world and released chart-topping hits that have taken the EDM scene by storm.
With their tours set to take them to even more countries and cities in the coming years, it's clear that the future is bright for Dimitri Vegas and Like Mike.
4. David Guetta
David Guetta has been producing big hits for over 20 years, making him one of EDM's most influential and well-known names. His first major hit was "Just a Little More Love" in 2002; since then, he has put out several other chart-topping tracks. His latest album, "7," was released in 2019 and featured collaborations with artists like Sia and Jason Derulo.
David Guetta got several Grammy awards, Billboard Music Awards, and American Music Awards for his many hits over the years. He also has a residency at Hï Ibiza every Friday and a joint tour with DJ/producer Morten in 2021. In 2022, he released the song "Crazy What Love Can Do" with Becky Hill, Ella Henderson, and Sigala.
Despite being one of the most well-known names in EDM, Guetta has always maintained a humble attitude, saying in an interview that "I don't think I'm great. There are much greater DJs out there." But his long and successful career has cemented him as one of the greatest names in EDM, and he will continue releasing hit tracks and headlining major festivals for many years.
5. Tiësto
Born in the Netherlands, Tiësto has become one of the most well-known DJs in the world. He gained popularity in his early days for his trance music, but his style evolved into a more mainstream house sound as time passed. Over the years, he has won several awards and has released several successful albums.
Tiësto's career began in the late 1990s, and he quickly gained popularity for his trance music. He began DJing around Europe and, by the early 2000s, had become one of the most famous DJs in the world.
In 2001, he launched his first solo record, In My Memory, which garnered critical acclaim and yielded several popular tracks. The album's blend of ambient and progressive house music cemented his status as a rising star in EDM.
Between 2019 and 2022, Tiësto released several more albums and singles.
His style continued to evolve, moving away from trance music and into mainstream house. He also became the first DJ to play at an Olympics opening ceremony in 2004.
Today, Tiësto continues to be one of the world's most famous and well-regarded DJs. He released several more albums over the years, including Kaleidoscope, which was released in 2018. He regularly plays at festivals and has a residency in Las Vegas at Zouk Nightclub.
6. Alan Walker
A British-born Norwegian DJ, producer, and YouTuber, Alan Walker is one of the decade's most popular electronic dance music artists. With millions of fans around the world, Walker has established a reputation for producing high-quality dance tracks that have quickly climbed to the top of global music charts.
While many critics and fans alike have praised Walker for his innovative production style and captivating tracks, Walker has also been criticized by some fans for hiring "ghost producers" to help create his music.
Additionally, many of Walker's fans have expressed concerns over the artist's recent shift away from his signature dance sound, with some fearing that this change in direction could negatively impact his musical legacy.
In 2022, Alan Walker's continued success as one of the top EDM artists makes him a true visionary in electronic dance music.
Despite some criticisms and concerns from fans, Walker continues bringing his music to the masses and will remain a mainstay in the global EDM scene for years to come.
7. Calvin Harris
Adam Richard Wiles, popularly known as Calvin Harris, is one of the top EDM artists around the globe. He has been producing hits since he was just 18 years old. He has released six studio albums and thirteen singles that have topped the charts.
He has won countless awards for his music, including Billboard Music Awards Top Dance/Electronic Artist, Beatport Top 100 Awards, and many more. He is known for his outstanding live performances and has performed in front of millions of people in some of the most prestigious venues in the world.
With the move he made in the last two years, you can be sure that he will continue to release hits and dominate the underground EDM scene for years to come.
In addition to his music, Calvin Harris is also known for his philanthropy work. He has helped raise over $150,000 for various charitable organizations and donates a large portion of his earnings to charity every year.
8. Armin van Buuren
Armin van Buuren is one of the world's most well-known and highly respected DJs. Since releasing his first single in 2001, he has been known for his skillful production of trance music, which has become wildly popular worldwide.
Throughout his career, van Buuren has received multiple awards and accolades for his musical achievements, including five years in a row as the number one DJ on the DJ Mag Top 100 poll and a Grammy nomination.
Over the last two decades, van Buuren has built a loyal following of fans who love his music and energetic live performances. He continues to produce hit songs that are perfect for dance parties and outdoor festivals, and he remains one of the top EDM artists in the world.
9. Diplo
Diplo s one of those EDM artists that had it rough in this volatile industry but has managed to stay relevant by never giving up and consistently producing music people love. From his early days as a DJ in Philadelphia to his groundbreaking work in the supergroup LSD to his successful partnerships with Skrillex and Mark Ronson, Diplo has always been on the cutting edge of the EDM scene.
His unique sound and innovative approach to production have made him one of the most sought-after artists in the world and one of the top EDM artists of 2022.
One of Diplo's defining traits is his relentless drive to create music people want to hear. Even in the face of adversity, he has never lost sight of his goals or let setbacks deter him from doing what he loves.
Whether collaborating with pop stars like Madonna, Gwen Stefani, Britney Spears, and Beyoncé or working with electronic music pioneers like Skrillex and M.I.A., Diplo continues to push boundaries and produce music that's always fresh, exciting, and innovative.
10. Alesso
Alesso is one of the most exciting and innovative EDM artists in the world today. With his unique blend of house, electro, progressive, and dubstep music, he has found a sound that appeals to both mainstream and underground audiences.
Born in Sweden, Alesso began his career in music at a very young age. He started DJing when he was just 15 years old, and it wasn't long before he was producing and remixing songs for some of the biggest names in the industry.
Today, Alessandro Renato Rodolfo Lindblad (his born name) has produced multiple hit singles and released several popular albums, including his 2017 release "Falling." His energetic live performances have won him millions of fans around the world, and he continues to be one of the top EDM artists in the industry.
11. Swedish House Mafia
If you have listening to top dance music, you've almost certainly heard of Swedish House Mafia. This iconic group has been a driving force in the EDM scene since its formation in 2008. Known for their chart-topping hits like "Don't You Worry Child" and "One," Swedish House Mafia has established themselves as one of the biggest names in electronic music today.
Despite going on a hiatus in 2013, the Swedish House Mafia announced a surprise return to the stage at Ultra Music Festival 2018. With their latest album, Paradise Again, released in 2022 and a slew of tour dates lined up for the rest of the year, it looks like Swedish House Mafia is here to stay.
Whether you're a long-time fan or new to the scene, there's no denying that the Swedish House Mafia is one of the top EDM artists of our time.
12. DJ Snake
DJ Snake is a household name in the EDM scene, known for his unique style of mixing and producing tracks that span many different genres. His music fuses elements of hip-hop, pop, electro, and techno to create a signature sound that's impossible to resist.
Born in France, DJ Snake started with a passion for DJing, eventually becoming one of the most sought-after artists in Paris. He went on to collaborate with top names like Lady Gaga, Major Lazer, and Justin Bieber, always pushing the boundaries of what's possible in EDM.
With a slew of hit singles and albums to his name, DJ Snake or William Sami Étienne Grigahcine continues to top charts and bring EDM fans to the dance floor with his irresistible beats. Even though he hasn't had much going on in the last two years, he has managed to build a solid fan base and keep his popularity high.
13. Kygo
Kyrre Gørvell-Dahll, popularly known as Kygo, is a genre-bending Norwegian DJ and music producer who has been delighting audiences since the early 2010s with his unique mixes of tropical house, dancehall, and electro.
He gained international attention with his remix of Ed Sheeran's song "I See Fire" in 2013. His hit single, "Firestone," featuring the vocals of Conrad Sewell, reached number one on the Billboard Dance chart in 2015.
Kygo's name is derived from the first two letters of his first and last names, which he created during his time as a student at Oslo University's international summer school. He first gained recognition when his remix of the track "I See Fire" by Ed Sheeran received wide recognition and led to an invitation to perform at the BBC's legendary Radio 1 Live Lounge.
Since then, Kygo has released several popular singles that have become fan favorites, including "Stole the Show"[9] and "Stay." Having released his 4th album, Thrill of the Chase, in 2022, Kygo continues to craft his unique and innovative sound as he tours the world.
14. Marshmello
Next up is Marshmello, or Christopher Comstock, a rising star in the EDM world which has quickly gained recognition for his unique style and catchy beats.
Marshmello first rose to prominence in 2015 with the song "WaVeZ," released under the moniker Dotcom. He quickly built a large fan following and became a regular performer at Coachella and Ultra Music Festival festivals.
If the last couple of years are any indication, Marshmello is well on his way to becoming one of the world's best-known DJs and EDM artists. However, since 2018, his popularity has decreased somewhat, with some fans feeling that his music is becoming repetitive and unmemorable.
Regardless of what the future holds for Marshmello, one thing is clear: his loyal fanbase will stick with him. Expect to see Marshmello topping charts and selling out venues for years to come.
15. R3hab
Fadil El Ghoul, popularly known as R3hab, is a Dutch-Moroccan DJ and music producer who has risen to international fame in the EDM scene in recent years. He is one of the few that show resilience and consistency despite changes in trends.
R3hab started as a small-time producer but soon succeeded after fellow Breda DJ Hardwell remixed his track "Mrkrstft."
His creative flair and ability to connect with the EDM scene helped him to gain popularity and credibility, leading to collaborations with Afrojack and the release of his debut album "Trouble" in 2016.
Over the years, R3hab has continued to release chart-topping tracks and perform at sold-out shows around the world. He has risen a spot or two in DJ Magazine Top 100 DJs since 2015, with his recent position being #12 in 2021.
16. Afrojack
It's only fair to include Afrojack, or Nick van de Wall, on this list as well. He is a fellow Dutch DJ and music producer who has collaborated with some of the biggest names in EDM, including R3hab and David Guetta.
Afrojack first gained wide popularity when he released "Take Over Control," a collaboration with vocalist Eva Simons, in 2010. This kicked off his career as a producer and DJ and helped establish him as one of the most sought-after artists in EDM.
Since then, Afrojack has been releasing hit after hit, including "Gone" with Ty Dolla $ign and "No Tomorrow" featuring Belly. He has also found success as a producer, working with fellow EDM artists like Hardwell and Quintino.
Despite some ups and downs in his career, Afrojack remains one of EDM's most influential and beloved producers. His loyal fans continue to support him and eagerly await his next release.
17. Tchami
The 37-year-old French DJ and music producer Tchami, born Martin Bresso, is a force to be reckoned with in the EDM scene. From his debut EP "Promesses" to his newest album "Recession," Tchami has earned widespread acclaim for his unique sound, blending house and bass music.
Tchami started DJing around France in 2012 and soon catapulted to fame with his track "Shot Caller," featured on the French EDM label Fool's Gold. His debut EP "Promesses" gained him even more recognition, with singles like "After Life" and "Missing You" quickly climbing the charts.
Today, Tchami is one of the most sought-after DJs in EDM, with a loyal fanbase that continues to support him and his innovative music. Though he has been quiet in recent years, he is still expected to return to the stage to give another spectacular performance for his fans.
18. The Chainsmokers
The Chainsmokers, a duo of talented EDM artists, have had an incredible career. After having achieved success with their debut single "#Selfie," which became a top-twenty hit in several countries, they went on to win a Grammy Award, two American Music Awards, seven Billboard Music Awards, and nine iHeartRadio Music Awards.
In addition to these accolades, they have also topped Forbes' list of highest-paid DJs for several years in a row, cementing their status as one of the top EDM artists of our time.
Over the years, The Chainsmokers have developed a sound and style that is uniquely their own. Their music combines pop, indie, dance, and hip-hop elements, resulting in an infectious blend of beats and melodies that listeners cannot help but get hooked on. This sonic style has helped them to achieve chart-topping success with songs like "Don't Let Me Down," "Closer," "Sick Boy," and "So Far So Good."
With their innovative musical style and undeniable talent, The Chainsmokers will continue dominating the EDM scene for years to come. Here's to hoping they will continue making incredible music that touches millions of hearts worldwide.
19. Steve Aoki
Born Steven Hiroyuki Aoki in 1977, Steve Aoki is one of the most popular and renowned EDM artists in the world today. With a unique blend of styles that includes house, electro-house, dubstep, and trance music, his energetic live performances have garnered him millions of fans across the globe.
He is also an acclaimed record producer and songwriter, having co-written several hit singles with artists such as will.i.am, LMFAO, Afrojack, and many others. In addition to his musical endeavors, Steve Aoki is also the founder of Dim Mak Records, a successful independent label that has helped launch the careers of many EDM superstars.
Steve Aoki is among the most respected and influential musicians in the EDM scene today, with countless awards and accolades under his belt. Whether headlining major music festivals like Tomorrowland or releasing chart-topping tracks like "Delirious" and "I Love It When You Cry," Steve continues to electrify fans worldwide with his innovative sounds and unstoppable energy.
While his recent action was in 202 when he released his most recent studio album, 'Wonderland,' Aoki's music continues to inspire and energize EDM fans worldwide.
20. ARTBAT
ARTBAT is another name in the list of top-notch EDM artists that have emerged over the past few years. Artur and Batish formed this talented Ukrainian duo. They combine their skills as seasoned deejays and producers to create innovative music that seamlessly blends techno, house, and deep house sounds.
Their tracks are known for their ability to energize crowds, whether playing on intimate dance floors or huge arenas. This is partly due to their powerful, inventive sound that has earned them global recognition from famous artists like Solomun, Maceo Plex, and Richie Hawtin.
ARTBAT's discography has expanded over the years to include seven albums, with three of their tracks landing in the top 100 Techno chart on Beatport. Their single "Confession" even made it to the 37th spot of the Deep House Top 100.
Since their debut single, "Mandrake," ARTBAT has continued to achieve great success, collaborating with some of Europe's top labels, such as Diynamic Music, Suara, Parallel Records, Sincopat, and 303Lovers.
21. Skrillex
One of the 'all-time' best EDM artists, Skrillex, needs no introduction. With a long list of hit songs that have topped the charts in countries around the world and won him countless accolades and awards, Skrillex is undoubtedly one of the most popular and well-loved DJs in modern music history.
He is one of the pioneers of dubstep, helping to popularize this genre and bring it into the mainstream music scene. His unique blend of bass-heavy sounds with elements of rock and hip-hop has earned him millions of fans across the globe, as well as a cult-like following within the EDM community.
His latest action was in 2021 when he appeared at Avant Gardner in Brooklyn, New York, performing a solo set to packed crowds.
With over a decade's worth of successful hits to his name that continue to influence the EDM scene today, it is safe to say that Skrillex will go down in history as one of the most groundbreaking and influential artists ever to grace the music industry.
In 2023, we can expect Skrillex to continue his ascent to the top of the EDM world with more groundbreaking music and performances that push creative boundaries and thrill fans around the world.
Conclusion
These are just a few of today's many talented and successful artists in the EDM scene.
We expect great things from EDM artists in the years to come as they continue to tour, release new albums and tracks, and perform at some of the biggest festivals in the world.
Whatever their style or sound, there is no doubt that these artists are at the forefront of the EDM scene and will continue to influence fans around the globe.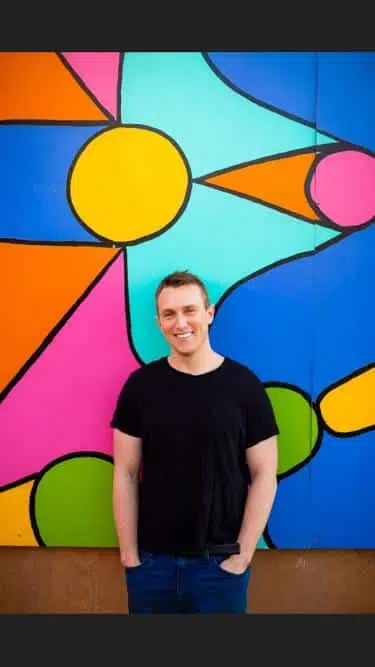 Starting with my first EDM event in 2010 at Nocturnal Wonderland and hearing One by Swedish House Mafia and Benny Bennassi's "Satisfaction" I have been hooked on EDM. While Above&Beyond and Anjunabeats captured my heart in 2012, the genre I love the most is Hardstyle and I feel the most alive when listening to it. My favorite part about the EDM world is the energy that is packed into each genre fan base and event. Writing for Deep In The Mix gives me the opportunity to contribute back to the EDM world I love so much.