If you are on your way to designing your personal music production studio, then you are precisely at the right place.
Computing power is one of the most important elements that go into music production. Virtual instruments take up a huge chunk of processing power which is why you must have the optimum processing specifics in order to get through your production projects.
This guide shines a light on some of the best CPU processors that are available out there and features a wide variety of them.
We understand that although the aim, of achieving the best possible production results, is the same for all production enthusiasts, it is not necessary that a single device works best for them. This is why you will find versatility in this list.
The core count is an important factor that goes into choosing the right processor but unfortunately, most of the Modern Digital Audio workstation software is not optimized to take complete advantage of this. Processors with a single-thread performance more often than not deliver the most impressive results.
Keeping in mind all the details and specifications, let's take a look at our top 7 picks for the best CPU for music production.
In a hurry? Here's the overview table:
⭐ Best Overall CPU for Music Production
🖥 Best

High-End

CPUs for Music Production
🖥 Best

Mid-Range

CPUs for Music Production
💸 Best Budget CPU for Music Production
How to Choose the Best CPU for Music Production?
Processing Power: For music production, the CPU must be able to handle complex audio processing, which requires a significant amount of processing power. High-end CPUs like the Intel Core i9 or the AMD Ryzen 5950X will offer the best performance for demanding music production tasks, but mid-range CPUs like the AMD Ryzen 5 3600 or the Intel Core i5 12600K will also work well for entry-level to mid-range tasks.
Multi-Core Performance: Music production often requires the use of multiple plugins and virtual instruments, which can put a strain on the CPU. A CPU with a high number of cores will provide better performance for these types of tasks.
Clock Speed: The clock speed of a CPU determines how many calculations it can perform per second. For music production, a higher clock speed will result in better performance and reduced latency.
Hyper-Threading: Hyper-threading allows a single CPU core to handle multiple tasks simultaneously, resulting in improved performance. For music production, a CPU with hyper-threading will offer improved performance and efficiency.
Compatibility: It's important to ensure that the CPU is compatible with the music production software being used. It's recommended to check the system requirements of the software before purchasing a CPU.
7 Best CPUs for Music Production
1. Intel Core i9 – 12900K
CPU Features:
30 MB of L3 cache memory
10 nm
Socket LGA-1700 socket
Before explaining why this is the best CPU for music production, we must not take the brand for granted. Intel is the pioneer in making CPU processors and there is hardly anything that could go wrong with their CPUs.
Now the i9 is the best CPU for music production because of its high-end features. There is no other CPU currently available in the market that can match i9's single-thread performance, even the AMD Ryzen 9 5950X.
It is occupied with the latest DDR5 RAM and one of the finest architectural designs for a CPU. Intel i9 is a great choice if you are a professional music producer with a good amount of experience because it is important that you know the power you possess with the i9 and make the most out of it.
My Pros With This CPU:
Ideal for professional producers
DDR5 RAM
Excellent processing speed
Unmatchable single-threaded performance
My Cons With This CPU:
It needs to LGA1700 motherboard to deliver its best performance
2. AMD Ryzen 5950X
CPU Features:
Best processor for Gamers
100+ FPS performance
4.9 GHz Max Boost
As we mentioned at the top of this article the importance and role that cores play in giving a boost to the overall processing power, the AMD Ryzen is the perfect example of that.
This processor comes with 16 cores which is a very big number when it comes to cores. Another important factor that goes into boosting the speed of processors is the clock speed of the CPU. The AMD Ryzen features 4.9GHz of clock speed.
It possesses the power of making any audio or video DAW project seemingly effortless. If you wish to make a one-time investment then AMD Ryzen is the way to go.
My Pros With This CPU:
The most number of cores
Excellent processing power
Excellent clock speed
My Cons With This CPU:
It does not feature an in-built bundle cooler
3. AMD Ryzen 53600
CPU Features:
6 cores and 12 processing threads
4 2 GHz max Boost unlocked for overclocking 35 MB of game Cache DDR4 3200 support
The AMD Ryzen is an entry that may feel a little odd to be found at this point in the list but it has made it here due to its budget-friendly nature and powerful performance.
It is also highly recommended if have just stepped into the music production industry and is looking for your first dedicated CPU. In addition, it features a highly efficient cooling system which is enough to keep it from overheating while working at its best.
The Turbo speed delivered from AMD is 4.2GHz and the clock speed is 3.8GHz.
My Pros With This CPU:
Works efficiently with DAW
High Performance
Ideal for beginners
Features a built-in cooling system
My Cons With This CPU:
There is no con considering the price point but this is not the best CPU on the list in general.
4. AMD Ryzen 5 5600
CPU Features:
12 processing threads
4.6 GHz Max Boost
35 MB of cache
Although the main concern is to secure a very high performance with various audio workstations, it is equally important that the above is offered at a sensible price point.
The AMD Ryzen 5600 is an example of that. This computer features 6 cores and doubles the number of threads. When we load heavy DAWs and make complicated audio renders, the CPU is working at its maximum to reduce the time complexity of all these tasks.
In this process, the CPU heats itself out. This particular CPU however features an efficient cooling system labeled as the "Wraith Stealth Cooler". This cooling system ensures that the CPU has greater durability. In addition, this CPU has a high clock speed of 4.6GHz accompanied by 35MB of cache memory, both of which are clear signs of a fast and proficient computer.
The interface standard that this CPU is based on is PCIe 4.0 which we know is not the latest but is a very successful version.
My Pros With This CPU:
Ideal for beginners
Excellent specifications in general
Features 6 cores
Excellent Cooling system
35MB Cache
My Cons With This CPU:
Prices in comparison with other AMD Ryzen's fluctuate
5. AMD Ryzen 7 2700X
CPU Features:
8 Cores
16 Threads Unlocked
4.3 GHz Max Boost
Base Clock 3.7GHz
20MB of Combined Cache
We understand that this is the third time you found an AMD Ryzen in this list but there the performance speaks for itself and there is not much we can do about it. AMD claims that this computer is bound to deliver the greatest multiprocessing speed a desktop PC can.
This CPU features 8 cores and 16 threads which amplifies its processing speed. In addition, it has a clock speed of 4.3GHz. Another great thing about this CPU is its wide compatibility range with various operating systems which opens up a lot of musical possibilities.
It includes Windows 10 and Ubuntu x86. Furthermore, the cache memory size is 20Mb which may not be the greatest but is enough for a computer of its kind.
My Pros With This CPU:
Compatible with various Operating Systems
16GB RAM
20MB Cache Speed
Wraith Prism LED Cooler
Labeled as the company's best take on mainstream computers yet
My Cons With This CPU:
The overclocking headroom is very limiting
6. Intel Core i5 12600K
CPU Features:
Intel® Core® i5 Deca-core (10 Core) 3.70 GHz processor
16 MB of L3 cache
Built-in Intel UHD Graphics controller
Now that we are back at intel, here is something more suited for the beginner and intermediate level producers. The i5 12600K is a deca-core beast. It has a variety in its cores as it features 4 efficient cores accompanied by 6 power cores.
Thanks to this versatility in processors, the system overall is less power-hungry. However, it requires the Z690 motherboard to deliver its maximum performance.
It features 16Mb of Cache memory which is sufficient for most DAW tasks. Other than music production, this CPU is quite appealing in terms of video gaming as well due to its built-in UHD graphics. The CPU speed is surprising 4.9GHz.
My Pros With This CPU:
Excellent price to performance ratio
Multiple cores
Efficient cores
Built-in graphics
4.9GHz CPU speed
My Cons With This CPU:
Not very efficient cooling system
7. Intel Core i9 – 11900K
CPU Features:
16 MB of L3 cache
14 nm design
Built in Intel UHD Graphics 750 controller
Rounding off the list with yet another intel i9 but this time the 11900K, Why makes it the best CPU for music production? Computer scientists would call this CPU beautiful. Starting off with its comptability with the intel 500 and 400 series chipsets.
It cuts off the extra amount and keeps every component on the same page. Moving on to the cores, we find 8 intel cores, which means twice the threads.
The 16MB of cache memory is not the greatest but is very smartly programmed.
While we are addressing memory, the 11900k features memory support designed by intel. At last, we get to have the perks of the intel turbo boost 3.0 technology which adds on to its already pacy performance.
My Pros With This CPU:
Ideal as an upgrade
Ideal for a home arrangement
Smart Cache
Turbo Boost Techolnology
8 cores
A great CPU for gaming as well
My Cons With This CPU:
The cooling system has room for improvement. You might feel the need to get a different cooling system installed.
FAQ
Is CPU important for music production?
Yes, the CPU is an important component for music production. The CPU is responsible for processing complex audio data, running virtual instruments and plugins, and handling the overall performance of the computer during music production.
Do you need CPU or RAM for music production?
Both CPU and RAM are important components for music production. The CPU is responsible for processing complex audio data, running virtual instruments and plugins, and handling the overall performance of the computer. RAM, on the other hand, is responsible for temporarily storing data that the computer is currently working with. In music production, having sufficient RAM allows the computer to handle multiple tracks and plugins simultaneously, reducing the likelihood of audio dropouts or other performance issues.
Great Music producers have made it to the top of the tier with huge help from their machines. The fact that CPUs make it so easy to basically convert any idea into reality in a matter of minutes is musically exciting.
If you have only started out or you are an established producer looking to upgrade your computer, there are not many better devices than those mentioned above to help you advance production wise. Wether its Intel or AMD, based on your needs all these devices will tune your CPU a whole step up.
I am a participant in the Amazon Services LLC Associates Program, an affiliate advertising program designed to provide a means for us to earn fees by linking to Amazon.com and affiliated sites.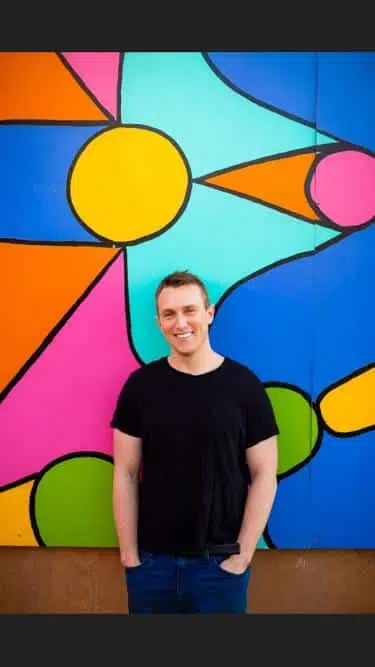 Starting with my first EDM event in 2010 at Nocturnal Wonderland and hearing One by Swedish House Mafia and Benny Bennassi's "Satisfaction" I have been hooked on EDM. While Above&Beyond and Anjunabeats captured my heart in 2012, the genre I love the most is Hardstyle and I feel the most alive when listening to it. My favorite part about the EDM world is the energy that is packed into each genre fan base and event. Writing for Deep In The Mix gives me the opportunity to contribute back to the EDM world I love so much.