Adam Richard Wiles went from publishing music online to writing songs for Rihanna and earning millions of dollars in a matter of few years. Better known in the dance community as CALVIN HARRIS, he is a gifted remixer and DJ who also broke Michael Jackson's record for the most U.K. Top Ten singles from one album. Harris has won Grammys and MTV VMAs, and was named Forbes' highest-earning DJ in 2013.
In this blog, we are ranking the greatest Calvin Harris songs of all time. With his several chart-topping tracks featuring musicians like Sam Smith, Migos, and Dua Lipa, Harris has established himself as a popular EDM artist.
This list of Calvin Harris songs includes "One Kiss," "Slide," and his 2019 hit single "Giant" with Rag'n'Bone Man, in addition to his more recent tunes.
Here are Calvin Harris' top 20 songs of all time, in no particular order:
20 Best Calvin Harris Songs
1. Rihanna – "We Found Love" ft. Calvin Harris
Let's be honest – does this song need any ranking or introduction? For us, there is not much more that can be stated about this song.
We Found Love has charted in 34 countries and gone platinum nine times in the United States alone. It serves as a generational anthem that exemplifies the rise of electronic dance music in the early 2010s and its eventual widespread acceptance.
Rihanna is talented and laid-back, singing over one of the most popular songs of all time like it's absolutely no big deal. The song received two International Dance Music Awards, a Grammy, and an MTV Award. It just became five years old in September, and nobody you know is unaware of it. It resembles a musical fairy tale with the most joyful conclusion.
2. Calvin Harris – "Feel So Close"
Every Calvin Harris song is HUGE. It's truly iconic. Even if it doesn't make any sense at all, you may play a song in Guitar Hero Live that is not even a rock 'n' roll song.
Devilishly straightforward, 'Feel So Close' may have contributed much to how popular it became. It was appetising and upbeat without being soulless, and as a result, it was meant for use in commercials, television programmes, and radio broadcasts all across the world.
Although it wasn't his biggest hit, it is undoubtedly one of the tunes that will define his musical legacy for many years to come.
3. Calvin Harris – "Sweet Nothing" ft. Florence Welch
Calvin Harris and Florence Welch are a deadly duo in music. Sweet to hear, nothing to lose! *no pun intended*
Sweet Nothing is one of the greatest produced tracks by Harris. You cannot listen to this song without a little headbanging. Not because the song is soft, but so that Ms. Welch has enough space to look deeply into your soul, the beat becomes softer.
One of the most highly enjoyable rising motions to grace a festival crowd may be heard in this song. If you drop this, everyone in the planet will start jumping.
4. Calvin Harris – "Thinking About You" Feat. Ayah Marah
Harris entered the UK charts history books with this timeless song from his third album, 18 Months. He became the first artist in history to do so with his ninth single, 'Thinking About You,' which debuted inside the top 10 in the nation.
Rich vocals by Ayah Marah, who also featured in a track called 'Flashback,' complete the energetic groove. The film is entertaining as well because it depicts both ups and downs, which is a little more realistic than the typical dance party fantasy.
5. Calvin Harris & Disciples – "How Deep Is Your Love"
Harris has an innate ability to select the top vocalists. Ina Wroldsen from Norway is amazing on this song; her gruff, assertive voice makes it seem more like she's demanding than appealing for your love to be deep.
We have got to give the co-production credit to Disciples. With plenty of low register and soulful house rhythm, it is appropriately deep on its own while still being unmistakably bright and contemporary.
6. Calvin Harris & Dua Lipa – "One Kiss"
Our personal favorite – One Kiss brought something different yet incredible. Harris maintained the funk he had learnt wave jumping and brought it back to the club floor after taking a year off from house music.
Dua Lipa's seductive smoke-filled beckon blends seamlessly with the dissonant horns and subdued rhythm. Harris reportedly remarked that Porter Robinson's alter ego Virtual Self, notably the track 'Ghost Voices,' gave him the idea to return to his early dance influences.
7. Calvin Harris – "Slide" Feat. Frank Ocean & Migos
Harris' fifth studio album Funk Wav Bounces Vol. 1's debut tune served as the ideal taster for what was to come. Harris' new, carefree holiday atmosphere is on full display, and it also inspires people to hit the dance floor. The trapped out breakdown gets some Atlanta heat from Migos, and Ocean's pitched-up vocal hook is an immediate classic.
8. Calvin Harris – "Summer"
Just not for summers!
Summer has one of those iconic hooks that conjures up images of big-room mansion extravagance. You have no choice but to raise your fists to the skies when that beat drops. If we close our eyes, we can feel the confetti falling all around us.
If only to demonstrate that he doesn't require anyone else's assistance to sell millions of copies, garner nominations, and top charts, Harris used his own gruff voice on this cheerful song. Despite only reaching number seven on the Billboard Hot 100, "Summer" became his sixth no. 1 on the British charts.
9. Calvin Harris – "I Need Your Love" ft. Ellie Goulding
On this song, Ellie Goulding is so convincing that it's difficult to doubt that she and Calvin Harris are true lovers. This song has all the hallmarks of a Harris hook, including a catchy synth melody, a large clapping bass, a rhythmic piano, and choruses that make you want to sing along. But that shrieking guitar note is the real star here. It is pleading for your love.
10. Calvin Harris – "This Is What You Came For" ft. Rihanna
This is What You Came For is one of the biggest pop EDM hits in the history of music. The dream team of Calvin Harris and Rihanna combined to produce this masterpiece.
Taylor Swift, Harris' ex-girlfriend, contributed to the song's writing, but Rihanna will go down in history as the hook-destroyer par excellence. This music doesn't hammer you with how fantastic it is. After hearing it on the radio a few times, it slowly but surely takes over your soul and becomes a permanent part of you.
11. Calvin Harris – "Blame" ft. John Newman
How incredible is John Newman in this? His voice is easily recognisable due to how rich and gruff it is. This song is so well-liked worldwide that it appeared on seven separate US Billboard Charts, including the top spot for Hot Dance/Electronic Songs, and charted in 29 different countries.
12. Calvin Harris – "Let's Go" Feat. Ne-Yo
Put this upbeat anthem in your ears the next time you're at the gym and don't feel like working out, and watch your pulse rate increase. The stabbing, sparkling synth punches on top of the progressive house come up are what make the song stand out. The song was featured prominently in the world-traveling music video as well as a Pepsi Max commercial.
13. Calvin Harris – "Under Control" with Alesso feat. Hurts
How can the list of all-time Calvin Harris greats not have this one? Two of the greatest and brightest star producers in dance music are here with a double hitter.
Hurts' iconic masculine vocals can be heard on 'Under Control,' which was featured on both Harris' fourth album Motion and Alesso's debut full-length Forever. The latter gave it its world premiere while performing a DJ set in Ibiza, which is one hell of a way to start a summer song that would eventually rule the UK charts. Because, of course, if we're all going to die, we best party first, the film shows a meteor falling to Earth.
14. Calvin Harris – "Flashback"
As the track name suggests, this song evokes the feeling of having dreams and whatever else you can imagine fitting inside of a memory. This track is what set Harris apart from the rest of his fellow dance producers.
Harris immediately transformed into some sort of untouchable genius with a keen sense of what the club people were looking for. The performance by Harris in Ibiza's Pacha nightclub is captured on film. It's a perfect premonition in the sense that it's a time capsule of 2009 in every way.
15. Calvin Harris – "Bounce" ft. Kelis
Look, Kelis is cool and all, but the focus of this song is that sick synth melody, which could be played continuously for 20 minutes without becoming old. If we recall, this was Harris' first song with vocals other than his own. Thankfully, he moved past the song despite his claim that he was through singing altogether. However, you must admit that Kelis absolutely crushes the "bounce" bit.
16. Calvin Harris – "Ready For The Weekend"
It is hard to say that Ready For The Weekend is not one of the greatest freaking Calvin Harris songs ever released. It serves as the album's title tune and is a burst of immediate nostalgia that I can never get enough of. The chorus is a huge whopper, and the bridge is just as entertaining to sing along to.
When that woman strikes, any gloomy Tuesday at two o'clock becomes the weekend once more even if you can't see her approaching like a freight train.
17. Calvin Harris – "You Used To Hold Me"
In this song, Calvin Harris completely reverses the house vocal script. Regardless of how it was structured or made, it is comforting to hear a handsome man like him express emotional vulnerability.
You Used To Hold Me is particularly enjoyable because it alternates between hard and gentle parts. It has elements of romance and edginess, and it manages to avoid any instances of excessive cheese.
18. Calvin Harris – "Outside" ft. Ellie Goulding
We all can agree to one thing – this tune is very nearly perfect. Ellie Goulding is tender and emotional but yet really powerful. The strong and lovely strings provide a nice counterpoint to the harsh, electronic drop.
One of the best songs from Motion, it's a beautiful breakup song. It is identifiable and comfortable, yet it deviates from formula, which is difficult to pull off.
19. Calvin Harris – "Rollin" ft. Future and Khalid
Future, a genuine living icon, and "Location" star-in-the-making Khalid get into an old-school disco soul groove with the Scottish producer. This wave is sepia-toned, gold, and glittering, perfect for drinking brown liquor over ice while the lights are dim. It's from Funk Wav Bounces Vol. 1, the musician's fifth studio album, and it has a timeless sound right away.
20. Calvin Harris – "The Girls"
The Girls make it to the list. Harris appeals to every lady on the earth, and none of us are immune to its charms, kind of like those songs where people list out locations as a way of guaranteeing those towns adore the song forever. The late 2000s were a fantastic time to be alive because of these filtered synths. Harris must not have known how accurate he would turn out to be because he wasn't even a megahunk when this song was released.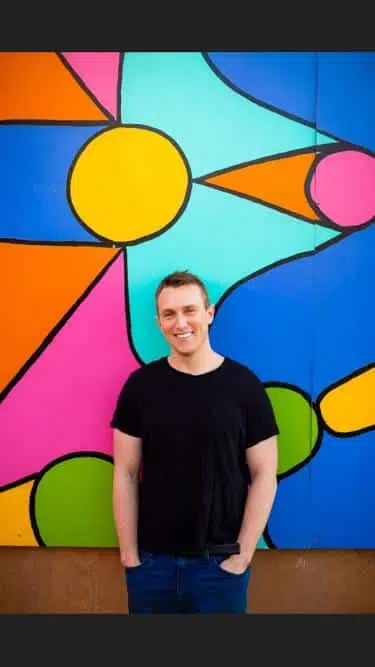 Starting with my first EDM event in 2010 at Nocturnal Wonderland and hearing One by Swedish House Mafia and Benny Bennassi's "Satisfaction" I have been hooked on EDM. While Above&Beyond and Anjunabeats captured my heart in 2012, the genre I love the most is Hardstyle and I feel the most alive when listening to it. My favorite part about the EDM world is the energy that is packed into each genre fan base and event. Writing for Deep In The Mix gives me the opportunity to contribute back to the EDM world I love so much.