When it comes to high-quality headphones, Bose is one of the most well-known companies in the world and we have compiled a list of the 5 Best Bose Headphones for you.
The company has built a reputation in the headphone industry over the years, and its products continue to live up to customer expectations.
They offer unmatched active noise cancellation (ANC), have a stylish design, and fantastic audio quality, and are among the best calling headsets available.
Not to mention that some of these types link to smart Bluetooth speakers for extended use with other devices and are compatible with the Bose ecosystem of music goods.
Although Bose is widely regarded as the leading brand in terms of Active Noise Cancellation, additional competitors have entered the market and placed the renowned audio brand on notice.
With its Mark Series wireless earbuds and over-ear headphones (WH-1000XM5), Sony has achieved amazing strides (WF-1000XM4).
With the AirPods Max and the best-selling AirPods Pro, Apple has also upped its game.
While Bose has continued to build on its reputation despite an increase in market competition its recently praised launches and classic models have made Bose stand the test of time.
We have keenly evaluated and placed them on the list for you to choose the ones which would be highly suitable for your use.
In a hurry? Here's the Overview Table:
5 Best Bose Headphones in 2022
Headset Features:
Active Noise Cancellation
Sleek and Comfortable Design
Transparency Mode
The Bose 700 is at the top of our ranking of the finest Bose earbuds and headphones.
Even if you're calling from a noisy workplace, the person on the other end should be able to hear you thanks to its built-in mic's high-quality recording and excellent separation of your speech from background noise.
Additionally, they have an excellent ANC function that isolates you from background noise so you can hear your call. You can wear them for extended periods of time without your ears feeling too worn out because of their plush, soft style.
In addition, the transparency mode on this allows you to connect with the outer environment without having to take off your headphones every now and then.
This added-on feature helps you hold on to the headphones in all circumstances while the comfort also encourages the placement for longer durations. 
Headset Features:
Touch Controls
Active Noise Cancellation
Noise Rejecting Microphone
Sweat Resistant
Another choice on our list is the Bose Quiet Comfort Earbuds, which have an incredible design and offer the same degree of Active Noise Cancellation as its Bose 700 Headphones in these little earbuds.
The QuietComfort Earbuds have 10 levels of customizable noise cancellation, like their over-ear version, and three of them can be saved on the Bose Music app so you can quickly choose between them on the left bud.
Bose used its unique drivers and Active EQ technology to give these earbuds a warm, pleasing sound.
Furthermore, the sound from your music won't likely disturb adjacent coworkers because they don't leak much sound. They are also surprisingly comfy for extended workdays.
Although they don't have a plunger-like in-ear fit, they are quite hefty and protrude a little. The QuietComfort Earbuds' main drawback is that all of that versatility regrettably demands a lot of battery life to work.
Customers are limited to playback times that are marginally longer than those of the standard AirPods. Additionally, the charging case is absurdly big and doesn't provide much more battery life.
Headset Features:
24 Hours of Battery Backup
Two ANC Modes
Quality Balanced Sound
The most recent generation of QC over-ear headphones has increased active noise cancellation, which eliminates mid-frequencies more effectively than earlier versions.
The successor to the now-discontinued Bose QuietComfort 35 II/QC35 II Wireless 2018, these over-ear headphones are still excellent despite not offering many upgrades over the 35.
Depending on how much ambient noise you wish to filter out, the ANC function has several settings that you may choose in the app.
There are two ANC settings: Quiet for classic noise suppression and Aware for background listening. Both deliver excellent performance and work well with other Bose innovations, including the brand-new TriPort acoustic design and Volume-optimized Active EQ, which both contribute to outstanding fidelity. Longer listening periods are made possible by comfort and battery life improvements.
There is no option to turn off noise canceling, so if you frequently do so to ease the strain on your eardrums, search elsewhere. It is constantly on.
They also lack features like an EQ that would let you alter the tone, but they still offer a very well-balanced sound that works for most genres.
Headset Features:
Earlock Fit
Touch Controls
Sweat Resistant
These earbuds are robust enough to stay in place throughout vigorous workouts if you prefer to run or exercise while listening to music, and they offer a nice fit.
You receive high-end audio and reliable call quality in one cohesive, secure package. These earbuds have IPX4 certification, making them water and perspiration-resistant.
During runs, the StayHear Max silicone tips secure the earbuds in place by blending with the folds of the outer ear.
Bose's exclusive drivers and Active EQ technology provide a pleasant and balanced tone in music.
Additionally, having Bluetooth 5.1 onboard creates a solid connection between nearby audio sources.
However, if you work out to genres like EDM, its warm, smooth sound profile may leave you wanting. In addition, battery life has never been a strong suit for the company, so it's not surprising that the Sport Earbuds have shorter playtimes than most rivals.
Transparency Mode is also not offered, however, Bose could include it in a later firmware update.
Headset Features:
Seamless Bluetooth Connectivity
Wired Active Noise Cancellation
20 Hours of Battery Backup with ANC
AR Enabled
The QuietComfort 35 II is still a well-liked ANC option and one of the best performers in its class despite being a step outdated.
You receive the same strong connection, seamless interaction with digital assistants, and battery life as the 700 headphones.
Superior noise canceling that lowers background noise to a minimum across the frequency spectrum and operates in wireless and wired modes.
The excellent Active Noise Cancellation feature also makes it possible for the sound to precisely emphasizes the highs and lows of the music.
The design is exactly the same as the previous version, despite the fact that due to its fragile and plasticky frame it was not initially well received by buyers.
On the bright side, this makes the headphones extremely lightweight and comfy to use for extended periods of time.
Active Noise Cancellation is an amazing feature to enhance your audio experience whether it is about watching movies, listening to music, playing games, or taking calls. NC and audio go hand in hand.  
Consider models with strong drivers and customizable settings to tailor the audio you hear. When talking about Bose, Noise Cancellation is their most premium feature. 
Noise cancellation must thus come first on the list. You should confirm that your model has ANC because not all Bose models do, but the more popular ones do.
Although they are widely desired, extras like an EQ, presets, or spatial audio are added benefits.
For an enjoyable listening experience, you'll want a long battery life and for noise-canceling headphones, the industry-standard runtime is 20 hours, while for noise-canceling earbuds, the typical playtime is 5 hours per charge.
Thankfully, most Bose earbuds and headphones fit that description. Another feature worth highlighting is quick charging, which enables listeners to produce efficient energy in a short amount of time.
Try to think about possibilities for wireless headphones that include premium Bluetooth connectivity, such as With Bluetooth 5.0, you can enjoy smooth long-range communication and optimized battery life.
I am a participant in the Amazon Services LLC Associates Program, an affiliate advertising program designed to provide a means for us to earn fees by linking to Amazon.com and affiliated sites.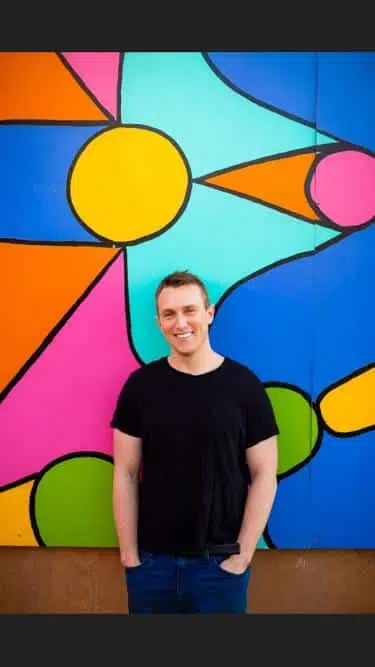 Starting with my first EDM event in 2010 at Nocturnal Wonderland and hearing One by Swedish House Mafia and Benny Bennassi's "Satisfaction" I have been hooked on EDM. While Above&Beyond and Anjunabeats captured my heart in 2012, the genre I love the most is Hardstyle and I feel the most alive when listening to it. My favorite part about the EDM world is the energy that is packed into each genre fan base and event. Writing for Deep In The Mix gives me the opportunity to contribute back to the EDM world I love so much.