This is a guide covering the best body wipes for raves and music festivals.
Of course, nothing can replace clean running water but on the other hand, there are situations where you may not have access to water or maybe it is not worth missing the moments.
Yes, I am talking about music festivals and raves.
While you are on a day-long or probably longer music festival, the chances of a bathing setup installed there are very slim and so you can rely on body wipes for relief exactly when you need it.
You are most certainly aware of the importance of body wipes but you probably are indecisive when it comes to choosing the perfect body wipes for yourself and rightly so.
With hundreds of body wipes available online, choosing the right one can be a tough nut to crack.
In a hurry? Here's the overview table:
10 Best Body Wipes for Festivals
Sale
Surviveware Biodegradable Wet Wipes, Face and Body Wipes for Post Workout and Camping, Wipes for Adults, Large Wipes, 32 Count
UNSCENTED WET WIPES: Clean yourself with our unscented biodegradable wipes from head to toe without being overwhelmed by a smell or attracting unwanted bugs on the trail. Our wipes are alcohol free, pH balanced, and made with aloe. Suitable for sensitive skin.
IDEAL CLEANING WIPES FOR POSTERIOR PAMPERING: At some point, a "number two" is inevitable while out in the woods. The soft cloth of our biodegradable wipes will definitely help keep monkey butt at bay.
DEGRADES NATURALLY: After that number two in the woods, simply bury the body wipe and the magic starts to happen. Our camping wipes biodegrade naturally and start to decompose 28 days after use, taking only 6 months to fully degrade, far shorter than 100 years for plastic-based baby wipes.
UPGRADED PACKAGING: We've made our new packaging more effective in making our body and face wipes last longer than ever. A single 8" x 12" cloth is all you need to clean your entire body when water is inaccessible, then close the packaging and the other wipes stay fresh.
MULTIPLE USES: When on the road, having multi-functional gear is essential. With our adult body wipes you have one article that can be used as a shower, an equipment cleaner and a hand and face wash for the kids. Our wipes can also be used to cleanse pets!
Body Wipes Features:
Unscented Wet Wipes
Degrades Naturally
Multiple Uses
To get yourself through thick and thin at your next music festival, these wipes are an ideal choice.
The best-seller includes 32 large wipes in the pack which can last for a great amount of time.
In addition, the wipes do not have any unwanted smell to them.
These wipes are environment friendly and will start to decompose within four weeks which is an advantage over any plastic-based wipes.
Each wipe is 8 x 12 inches in size which is definitely enough to clean your body completely.
If you are worried about your skin then you will be relieved to know that these wipes work brilliantly with sensitive skin.
My Pros With this Body Wipe:
32 wipes in a single pack
Large enough size to clean the entire body with a single wipe
Friendly to sensitive skin
Environment friendly
Best Seller online
Unscented
My Cons With this Body Wipe:
Packaging has room for improvement (it is often hard to extract a single wipe instead of a clump)
Sale
Ultra Thick Body Wipes for Adults Bathing (12 Pack) – 120 XL Shower Wipes Bath Wipes – Rinse Free No Water Disposable Cleansing Wet Wipe Washcloths Bath Sponges - Bedridden Elderly Disabled Camping
Nurture Valley Ultra Thick Rinse Free Bathing Wipes deliver a hassle free, full body sponge bath bathing experience with absolutely no water or rinse required.
Ultra-thick and extra large body wipes measuring 9" x 9" and a full 4x thicker than standard baby wipes, allowing for an unmatched no rinse bathing experience.
Great for use as adult wipes for elderly bathing, hiking, camping, backpacking, surgery, bedridden & disabled persons, or any time a shower is unavailable or tough to get to.
Features a soothing shower wipes formula enriched with Aloe Vera and Vitamin E to cleanse, moisturize, and protect skin leaving you or your loved one feeling clean and refreshed.
Our extra large wipes for adults are PH Balanced, Non-Sensitizing, and Hypoallergenic. Latex, Lanolin & Alcohol Free Adult Wipes Extra Large. Disposable Wash Clothes for Adults Men Women & Children.
Body Wipes Features:
If a single pack just doesn't do it for you then you definitely want to consider a pack of 12.
Each pack containing a total of 10 wipes and in this case each of the wipes are scented with a touch of Aloe Vera.
A 9 x 9 inches wipe is more than enough to take care of cleansing and refreshing your entire body.
These wipes leave a bit of moisture on your skin with an enhanced touch of vitamin E.
The product suits all kinds of skins and is alcohol-free.
My Pros With this Body Wipe:
Pack of 12
Enhanced thickness
Scented with Aloe Vera
Friendly to sensitive skin
Easy to handle
My Cons With this Body Wipe:
The wipes get dry quickly
One might not appreciate the scent
Sale
Dove Go Fresh Deodorant Wipes Cucumber & Green Tea, 75 Count, Pack of 3
Crisp, invigorating cucumber and Green Tea scented deodorant wipes
Formulated to care for skin and help wipe away odor when you need a refresh on-the-go
Freshen up post spin Class, pre-stressful Board meeting or when you don't have time to run home before date Night
Drop the resalable packets into your backpack, gym bag, or suitcase and use them as on-the-go travel wipes
Pair your new wipes with Dove cool Essentials antiperspirant Deodorant for women to stay fresh and protected all day long
Body Wipes Features:
Crisp, invigorating cucumber & green tea scent
If fragrance is important to you then you are at the right place because Dove does it the right way.
This package contains a total of 3 packs each filled in with 25 separate body wipes.
These wipes offer a lush aroma of cucumber and green tea.
Undoubtedly, this can be regarded as one of the best body wipes for raves because of its intelligently designed skincare formula.
You can combine these wipes with other essentials from dove and create a refreshing aura.
My Pros With this Body Wipe:
Pack of 3 and total of 75 wipes
Scented with Green tea and cucumber
Easy on skin
Excellent thickness
Alcohol-Free
My Cons With this Body Wipe:
These wipes are comparatively smaller
There is no information regarding the size of a single wipe
Inspire Adult Wet Wipes, Adult Wash Cloths, Adult Wipes for Incontinence & Cleansing for Elderly, 8"x12" (200 count)
DISPOSABLE WASHCLOTHS FOR ADULTS WITH SOOTHING ALOE VERA AND VITAMIN E: Ideal for cleansing, bathing and incontinence care
EACH OVERSIZED HYPOALLERGENIC WIPE IS 8 X 12 INCHES: Can be used as bath wipes for adults or for freshening up after gym
A MUST FOR CAREGIVERS HELPING SENIORS: These moist wipes are latex free, alcohol free and PH balanced
CONVENIENT DISPENSING PACK: Keeps these disposable washcloths ready to use
ALOE WIPES FOR ADULTS KEEP SKIN CLEAN AND FRESH: Thick and strong incontinence and body wipes. 200 wipes total, 4 packs of 50.
Body Wipes Features:
Soothing Aloe Vera and Vitamin E
Size: 8 X 12 Inches
Sometimes the brand names are enough to give us a sense of quality but let's not get hung up on that and take a look at why these are some of the best body wipes for raves.
The package contains 4 packs of 50 wipes making a total of 200 wipes scented with Aloe Vera and Vitamin E engraved in each wipe.
Each wipe is 8 x 12 inches which makes it a standard large wipe to cleanse your entire body with.
With these wipes, you can toss the worries for allergies thanks to its hypoallergenic properties.
My Pros With this Body Wipe:
4 Packs of 50 wipes, a total of 200
Scented with Aloe Vera
Exceptionally larger
Friendly to skin
My Cons With this Body Wipe:
Wipe is not as thick as you'd expect
Gets dry comparatively faster
Scrubzz Disposable Rinse Free Bathing Wipes - 25 Pack - All-in-1 Single Use Shower Wipes, Simply Dampen, Lather, and Dry Without Shampoo or Rinsing
SCRUBZZ RINSE FREE BATHING SPONGE is a unique bathing product designed to give you that CLEAN and FRESH feeling whenever and wherever you may need it! Simply put a little water on the "FEATHER LITE" sponge, work into a lather, cleanse, and dry! NO NEED TO RINSE!
Our Rinse Free Shower Sponge is HYPOALLERGENIC & PH BALANCED: the ingredients in the special formula ensure that your skin does not dry out or break out. Also ideal for people with sensitive skin or other allergies. NO SHAMPOO required-simply dry your skin with a towel to dry shampoo and soap.
Our Rinse Free Shower Sponge is HYPOALLERGENIC & PH BALANCED: the ingredients in the special formula ensure that your skin does not dry out or break out. Also ideal for people with sensitive skin or other allergies. NO SHAMPOO required-simply dry your skin with a towel to dry shampoo and soap.
HIKERS and CAMPERS: Our no rinse wipes are a travel essential for anyone going hiking or camping in places where there may not be a shower nearby. Also an EMERGENCY STAPLE: Make sure you're always PREPARED! Our all in one lathering sponge can be a lifesaver in emergency situations and regions where water is scarce or not safe for use. Simply dampen the cloth to activate and easily sponge yourself clean.
Scrubzz cleansing sponge is a must in any BATHING ESSENTIALS kit! 25 Sponge ECONOMY PACK! NEW RESEALABLE ZIPLOC STYLE BAG!! Buy one now and start enjoying the convenience of Scrubzz NO RINSE WIPES!
Body Wipes Features:
SCRUBZZ gives us a variety of options to choose from where each option has a different number of packs in it.
Each pack contains 25 easy-to-use wipes.
However, this time around we have a different scent – Natural. With these wipes, you don't have to rinse which is its special feature.
The no-rinse wipes are certainly great for people with skin allergies. In addition, each wipe is 8 x 7 x 2 inches in size.
My Pros With this Body Wipe:
No rinse
Ultimate thickness
Large enough wipes
Natural Scent
Multipurpose
My Cons With this Body Wipe:
Delivery may take more time than expected
Leave a fair amount of residue on your skin
Sale
DUDE Wipes Face and Body Wipes - 3 Pack, 90 Wipes - Wipes Infused with Energizing Pro Vitamin B5 - 2-in-1 Face & Body Wipes - Alcohol Free and Hypoallergenic Cleansing Wipes
2-IN-1 FACE + BODY WIPES: Our Wipes are formulated to be gentle enough for your face and sturdy enough to remove dirt or odor on your body. Cleanse, moisturize, and energize your skin anytime. Perfect for a quick face wash, post shave or total body wipe
ON-THE-GO REFRESHER: Take our travel friendly packs with you anywhere you go. It's never been so easy to stay clean and confident. No shower, water or washcloth required to keep you on top of your game
UNSCENTED WIPES: Our fragrance free formula is infused with aloe & sea salt that also has moisturizing lotion to quickly refresh skin and remove dirt and oil. Smell amazing and conquer the day, wherever it may take you
DERMATOLOGIST RECOMMENDED: Formulated with alcohol free and hypoallergenic ingredients, our unscented wipes are made with a 99% water based formula so stay fresh with a clean ingredient formula
FROM THE CREATORS OF DUDE WIPES: With billions of DUDE Wipes sold, we promise you we know how to make great wipes. So join us as the revolution continues with DUDE Face & Body Wipes, you'll have never felt so fresh
Body Wipes Features:
Unscented Wipes
Recommended by Dermatologists
After mentioning dove in our list, which is essential for females, it is only fair to mention Dude.
Designed especially for men, these wipes have two variants.
A scented variant with energizing fragrance and an unscented variant for a natural shower feel.
Each pack contains 30 wipes and there are a total of 3 packs in the package.
These wipes are almost completely made of plant-based formula and are recommended by skin care doctors.
My Pros With this Body Wipe:
Scented and unscented
Energizing Scent
Pack of 3 total of 90 wipes
Recommended by dermatologists
Alcohol-Free
My Cons With this Body Wipe:
Lesser amount of moisture
No specific size mentioned
Comparatively thin
Body Wipes Features:
Lemon & Sage Scent
Pre-Moistened
Ultra Soft
For number 7, we have body wipes that are truly refreshing as they are scented with lemon and sage.
These wipes work with both oily and dry skin and have balanced moisture to offer.
These wipes are environmentally friendly and they are categorized as Vegan as they are purely based on plants.
My Pros With this Body Wipe:
1 pack with a total of 30 wipes
Aluminum-free
Plant-based
Enigmatic lemon and sage scent
Skin sensitive
My Cons With this Body Wipe:
No information about the size of the individual wipe is given
Wipes are comparatively smaller
Fewer number of wipes in the package
Dry off quickly
BAR-D Biodegradable Body Wipes | Aloe Vera, Tea Tree Oil, Chamomile | 20 Individual Wipes | Face, Armpit, Undercarriage | Individually Wrapped Body Wipes For Women and Men | Biodegradable Wipes for Camping | Shower Wipes for Adults No Rinse | Body Wipes for Adults Bathing
Can't shower? Need a bath? Extra large and thick biodegradable body wipes are what you need! Wipe down your entire body. Face, armpits, undercarriage. Great travel gear, camping accessory, and a hiking must have!
Wait, extra large? Individually wrapped and measuring 12 x 12 inches, these face and body wipes for camping do wonders to remove sweat, stink, dirt on your entire body. No rinse shower wipes are a convenient to cleanse your entire body when on-the-go.
Smell that? Made with aloe vera, tea tree oil & chamomile to clean and deodorize your body with no sticky residue or dry-out. pH balanced with a pleasant and subtle scent. Sweat wipes, armpit wipes, camping wipes, body cleansing wipes, whatever you want to call them!
Need to leave them behind? Biodegradable wipes for camping can be buried after use. Get fresh in the wilderness and conserve your water! Please dispose of responsibly.
So when else would I use body wipes? After your hike and before you get in the car, post workout, at music festivals, or during a long day of travel. Individually wrapped Body wipes for women and men are best when you need a full body refresh. Let us know what you think!
Body Wipes Features:
Made with Aloe Vera, tea tree oil & chamomile
Biodegradable wipes make a difference when it comes to preserving nature and once again we have them here.
These wipes are the largest so far in our list with a single wipe being 12 x 12 inches in size which is more than enough to cleanse your body.
The wipes are scented with Aloe Vera.
With these ultra-soft wipes, you don't have to worry about skin and allergies and rashes.
In addition, the seller refunds if you don't find the product desirable.
My Pros With this Body Wipe:
Biodegradable
Largest in size so far (30 cm x 30 cm)
Aloe Vera Scent
Friendly to skin
Refund possible
My Cons With this Body Wipe:
Only 20 wipes in the package
Comparatively thin
Sale
Goodwipes Really Big Body Wipes, Lavender Scent, Plant Based and Hypoallergenic, Wipe Away Sweat and Odor, for Face and Body, with Aloe and Ginseng (10 Count)
Shower In A Wipe: Really Big Body Wipes allow you to shower anywhere! Use them on the road, between flights, after exercise, music festivals or anywhere a shower is unavailable
Safe and Sustainable: Goodwipes Body Wipes are 100% biodegradable, plant-based, and hypoallergenic for sensitive skin
Versatile: Really Big Body Wipes will clean your face, chest, back, pits, legs, feet, and arms!
Portable: Individually wrapped carry anywhere packaging is ideal for travel and busy lifestyles, post sweat sesh and beyond! Each wipe measures 9.5" x 11.5" when fully unfolded with 10 wipes total
Refreshing: Our body wipes are made with cleansing Natural Tea Tree Oil, Cooling Peppermint, Moisturizing Aloe and Invigorating Ginseng
Body Wipes Features:
Lavender Scent
Safe and Sustainable
Portable
These wipes come straight out of the GOODWIPES store for you to wipe out the sweat and odor and start a-new.
Each pack contains 10 wipes and you have the option to purchase a single or a couple of body wipes.
With the size 9.5 x 11.5 inches, these wipes are huge.
In addition, these wipes carry a lavish lavender scent which is as refreshing as it sounds.
My Pros With this Body Wipe:
Biodegradable wipes
Very large in size
Lavender scent
Alcohol-free
My Cons With this Body Wipe:
Only 10 wipes in a package
Packaging has room for improvement
Faulty seals allow the wipes to get dry quickly
Sale
Hustle Clean, Body Wipe Shower Pill Collection, Fresh Scent, 10 Count
Packaging May Vary: product may arrive in bag or box. These cleansing packets leave skin feeling clean, fresh, and moisturized. Enjoy the shower feel without the shower time – so when you're a sweaty mess, don't stress
Made by athletes for serious cleansing: extra thick and durable, these shower wipes dry quickly, moisturize, reduce body odor, and leave no sticky residue. Every player can save time and water, and be clean with just one wipe each
For athletes, entertainers, and anybody active or on the go, you need cleansing packets that save you time and keep you clean with a light, neutral scent
Individually wrapped for ease of transportation & created to withstand high temperatures
Enjoy a high quality on-the-go wipe infused with aloe vera, vitamin E, and free of parabens and alcohol
Body Wipes Features:
Fresh Scent
For Sensitive Skin types
From 10 to 50, you can avail as many wipes as you want in a single pack.
These wipes are available in two scents namely "face wipe" and "body wipe".
These wipes are easy to use and there is only a little to no residue left behind on your skin after a good wipe.
Add to that the comfort, softness, and sensitivity to the skin.
My Pros With this Body Wipe:
Work for both men and women
Scented
Plant-based
No residue left behind on the skin
Friendly to sensitive skin
My Cons With this Body Wipe:
The packaging can differ which can lead to confusion
Does not give a silky smooth finish
It is of great importance to feel fresh at your next music festival so you can enjoy yourself free from any odor or smell and remain refreshed at all times.
Surely you don't want to be distracted while you are at the peak of raging all day long to the beat just because you are dirty, smelly or your skin feels itchy.
Purchasing body wipes for music festivals is only practical and makes sense and it is gaining popularity.
Honest advice – add a pack of body wipes to your rave gear and have the time of your life.
I am a participant in the Amazon Services LLC Associates Program, an affiliate advertising program designed to provide a means for us to earn fees by linking to Amazon.com and affiliated sites.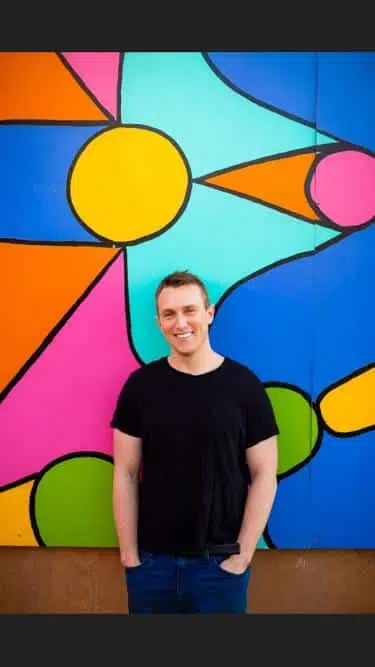 Starting with my first EDM event in 2010 at Nocturnal Wonderland and hearing One by Swedish House Mafia and Benny Bennassi's "Satisfaction" I have been hooked on EDM. While Above&Beyond and Anjunabeats captured my heart in 2012, the genre I love the most is Hardstyle and I feel the most alive when listening to it. My favorite part about the EDM world is the energy that is packed into each genre fan base and event. Writing for Deep In The Mix gives me the opportunity to contribute back to the EDM world I love so much.