This is a guide covering the best backpacks for raves, concerts, and music festivals.
When you are finished collecting and packing all the rave essentials for your upcoming music festival probably this weekend, you most certainly need a backpack to do the carry-job for you so your hands remain free to swirl at all times.
Opting to get a backpack for music festivals is only smart and practical.
Before investing in a backpack, you not only need to make sure that it serves your purpose effectively but at the same time, it is also important for it to be in fashion.
You need to look out for a number of features such as capacity, weight, and design, etc. in a backpack before purchasing one.
If you go on the internet you will encounter hundreds of backpacks for raves and it can be exhausting to make the right choice.
For a good cause, we do the job for you by filtering the top 10 backpacks for concerts that you can purchase online so you can choose the best fit hands down.
In a hurry? Here's the overview table:
10 Best Backpacks for Raves and Festivals
Backpack Features:
0.4 mm Thicker PVC
Large Main Compartments
Front Pocket
Sturdy and Durable
Kicking things off with this minimal piece which you will find in 4 different strap and zip designs (Camouflage is a personal favorite).
Transparent backpacks have been in style for a long time now and they continue to do so.
It is fair to question its quality as the majority of the bag is made of plastic material but this is not your ordinary material.
The plastic used in the bag is 0.4 mm thicker PVC which guarantees its strong character.
The bag has four spacious compartments lead by the main compartment which is roomy enough to carry all your festival essentials and even a laptop and books as well.
A front compartment offers space for essentials you will frequently be using whereas two net pockets on either side can be handy for carrying a thermos etc.
The strong and durable quality of this backpack can bear up to 20 pounds of load.
My Pros With this Backpack:
Sturdy plastic and well-built design
Available in four colors
2 Spacious compartments, 2 side pockets
Transparency makes it easy to locate your essentials and handpick them at a glance
Transparency saves time at security checkpoints
Multipurpose bag
Unisex
My Cons With this Backpack:
Transparency will reveal anything private in your bag
Straps stitching has room for improvement
Backpack Features:
Different Color Modes
Mobile Phone App Control
If you like to keep your rave essentials limited and baggy bags are too much for you then this is it.
This next bag is a drawstring still backpack but the best part about it is the LED lighting that keeps it alive.
It has a couple of color flashing modes i.e. monochromatic and polychromatic.
Taking things a step further, this bag offers music modes that allow the flashes to synchronize with the music in your surroundings.
All of it can be controlled by just the slide of a finger via the app installed on your mobile phone.
The bag can be charged using a USB cable that you will find inside your package, along with a manual, battery box, and packing box.
In addition, the bag is lightweight and comfortable.
My Pros With this Backpack:
LED glowing bag
Multiple flashing modes
Multiple music modes
Can be controlled using your phone
Lightweight and easily adjustable
Long-lasting battery
My Cons With this Backpack:
The bag is not perfect for daytime festivals as it glows in the dark
The bag needs to be charged meaning you have to remain prepared in advance
Lesser space as only a single compartment.
Backpack Features:
Polyester lining
Handmade flower embroidery
This next backpack may have caught your eye if you are a female.
That's fair because this bag is specifically designed for females. With its elegant embroidery and bright colors, this bag surely looks alive.
This backpack has up to 9 distinct designs with dark and land soft colors and each design is available in different sizes.
In the space department, this backpack offers one spacious main compartment inside of which you will find a zippered pocket and an open compartment but that's not it.
There is a zippered pocket at the back which can be thought of like a secret pocket.
The bag has adjustable straps and is comfortable.
My Pros With this Backpack:
Elegant Canvas designs
Up to 9 different designs
Bright and elegant colors
4 compartments (2 zippered)
Long and adjustable straps
My Cons With this Backpack:
Strap quality can has to room for improvement
Backpack Features:
Nylon lining
Zipper closure
Compact and Comfortable
Multi Compartment
If you are headed to a festival that will last more than just a night, you need to be cautious with your packing.
Our next bag has a lot more to offer when it comes to space.
As you unfold the backpack and take a look inside the main compartment you will notice that it features an additional pocket, a zippered pocket, and a waterproof compartment.
This backpack has a well-built multi-compartment design which significantly expands the storage capacity.
A separator separates the main compartment and a zippered semi-large compartment but that's not it.
This piece also has two net pockets on either side to take care of your water bottles.
My Pros With this Backpack:
Greater storage capacity
6 compartments plus a secret back pocket
11 different colors and designs
Waterproof compartment
Adjustable straps for comfort
Features safety lock and shoulder padding
My Cons With this Backpack:
The colors may differ from the picture
Padding has room for improvement
Backpack Features:
100% Cotton
Imported
Cotton lining
Zipper closure
This next backpack is a twist in our guide of backpack for concerts.
This bag is purely made of cotton and it features 30 plus vibrant designs and colors.
Other than its eye-catching and adorable design, this bag gives you quick access to your essentials meaning you don't have to take it because a gentle slide that brings it to the front will do.
In addition, this backpack features a zippered main compartment accessible from the top. Inside this main compartment is another zippered pocket to keep your accessories secure.
Furthermore, there is a smaller zippered pocket on the outside.
At the bottom, we have yet another zippered pocket creating plenty of room for storage.
The adjustable rope has a clipper that can be unclipped in case you wish to carry your bag in your hands.
My Pros With this Backpack:
30 plus designs
Vibrant colors
Great storage capacity in a smaller size
Adjustable rope
Comfortable and Lightweight
My Cons With this Backpack:
Trickier to access if you are right-handed
Straps have room for improvement
Backpack Features:
USB Charging port
Built-in USB cable
Water Resistant Canvas fabric
Our next bag is not only limited to concerts and festivals but serves multiple purposes.
The canvas textures and designs are enough to impress you before you even open the bag.
The bag features 22 unique designs along with a massage cushion which makes sure you get the comfort you desire.
If you are on a day-long festival a built-in USB port and cable will be gratifying news for you.
On top of it, the fabric of this backpack is water-resistant which ensures the safety of any electronic device at all times.
The backpack features a primary compartment comprising two additional compartments for laptops and other accessories.
Moreover, a zippered pocket at the front takes care of frequent access items.
My Pros With this Backpack:
Multiple functions
22 designs and colors
Artistic designs and vibrant colors
Water-resistant fabric
Built-in USB port and cable
Great storage capacity
My Cons With this Backpack:
Zippers quality is not phenomenal
Not true to color
Cannot bear a lot of loads (e.g. a laptop and notebooks along with other items)
Backpack Features:
Handmade embroidery
Anti theft design
This bag comes in a single design and up to 7 color variants.
The floral embroidery of this bag is completely handmade which shows the dedication and effort put into the product.
The bag has two zippered pockets along with two open compartments and all of this is in a single main compartment.
Additionally, there is a secure pocket at the back as well and a ring buckle closure which speaks of its safety.
The shoulder straps are sturdy and adjustable.
My Pros With this Backpack:
Handmade canvas design
7 different Vintage colors
Anti-theft
Plenty of room
Adjustable shoulder straps
My Cons With this Backpack:
The backpack is smaller compared to the size shown in the picture
Not water resistant
Best suited for women only
Backpack Features:
Imported
Surprisingly Roomy
If you are in for a compact and minimal design then here is your chance.
This backpack is known for its optimal size and linear shape.
The bag comes in 5 design variations, each of which gives off a completely different vibe.
You would be surprised to know that this low-profile backpack has a lot of storage space to offer.
Along with the main compartment, it features two zippered compartments upfront.
The fabric is highly durable as the seller offers a lifetime guarantee on this backpack.
This can be your backpack for raves forever.
My Pros With this Backpack:
Minimal and compact design
Up to 5 design variations
Great storage capacity
Lifetime guarantee from the seller
My Cons With this Backpack:
No side pockets
A lot of space but not a lot of separated compartments
The straps may not be as smooth
Backpack Features:
Modern Durable Design
Easy Cleaning and Storing
Transparent Crossbody
The last time we took a look at stadium backpacks for music festivals a lot of people may have skipped because of its baggy nature.
If you are comfortable with lesser space and want to be hassle-free at your next music festival then you are at the golden spot.
This transparent backpack has a comforting cross-body design along with durable and waterproof plastic.
The backpack has one main compartment and a slightly smaller front compartment.
In addition, it features a single side pocket on the right-hand side.
At last, the seller offers an easy replacement policy.
My Pros With this Backpack:
Minimal design and classy shape
Hassle-free
Locate your essentials easily
Strong plastic
2 compartments and a single side pocket
Waterproof (makes it easier to clean)
My Cons With this Backpack:
Transparency may reveal any private items
Only available in a single color (black)
Straps have room for improvement
The only side pocket is smaller in size
Backpack Features:
100% Polyester
Imported
Polyester lining
Zipper closure
15″ shoulder drop
Our last backpack for raves is purely made of polyester and comes in 15 different interesting designs and colors (Galaxy and Betsy floral are personal favorites).
The main compartment of this bag is more spacious than it may look in pictures and there is a signature front zippered pocket from the seller.
A side pocket of the similar fabric as the rest of the bag on either side is given.
The bag is a little wider in shape than you would expect it to be.
The seller offers a lifetime warranty for this backpack which is a bonus.
My Pros With this Backpack:
15 designs and colors
Vibrant colors and artistic designs
Multipurpose (can be used as a school bag as well)
My Cons With this Backpack:
Longer flap material makes zipping and unzipping harder
Zipper quality has room for improvement
You may find flaws in design such as misaligned textures
As the festival season is reviving it's time to get yourself together so you don't miss out on any fun opportunities.
A festival bag can keep you company and take care of your essentials while you can roam around just as freely.
At the same time a backpack is an add-on to your style and completes your personality as a raver.
Deciding to go for a backpack maybe the last step of your festival preparations but it surely is the most important one for you to have a blast.
I am a participant in the Amazon Services LLC Associates Program, an affiliate advertising program designed to provide a means for us to earn fees by linking to Amazon.com and affiliated sites.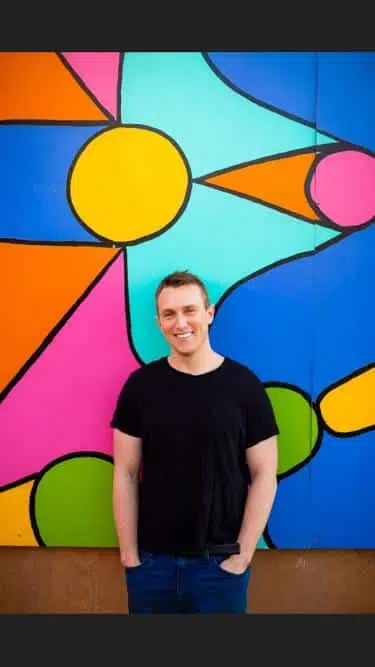 Starting with my first EDM event in 2010 at Nocturnal Wonderland and hearing One by Swedish House Mafia and Benny Bennassi's "Satisfaction" I have been hooked on EDM. While Above&Beyond and Anjunabeats captured my heart in 2012, the genre I love the most is Hardstyle and I feel the most alive when listening to it. My favorite part about the EDM world is the energy that is packed into each genre fan base and event. Writing for Deep In The Mix gives me the opportunity to contribute back to the EDM world I love so much.