This is a guide covering the best macs for music production.
So much has changed since the very first model of Macintosh came out.
Probably none of us would've guessed that this family of powerful computers would be able to do almost every tedious and power-requiring task in a matter of minutes.
Today we are taking a look at the best Mac computers that can forever solve your worries about updating your system if you are a music producer.
This guide will answer the most common question "What is the Best Mac for Music Production?"
In a hurry? Here's the quick overview:
⭐ Best Overall Mac for Music Production
💻 Best

High-Performance

Macs for Music Production
💻 Best

Mid-Range Macs

for Music Production
💸 Best Budget-Friendly Mac for Music Production
How to Choose the Best Mac for Music Production?
Processing Power: Look for a Mac with a powerful processor, such as an Intel Core i5 or i7, or an M1 chip. The more processing power a Mac has, the better it will be able to handle demanding music production software.
Memory (RAM): Having enough memory (RAM) is crucial for music production as this helps the computer to handle multiple tasks and large audio files. 8GB of RAM is a good starting point, but 16GB or more is recommended.
Storage: A large hard drive or solid-state drive (SSD) is important for storing your music projects and samples. A minimum of 256GB of storage is recommended, but a larger drive of 512GB or more is preferable.
Graphics: Many music production software programs require a dedicated graphics card. Look for a Mac with a dedicated graphics card, such as an Nvidia or AMD GPU, for better performance.
Ports: Make sure the Mac you choose has the ports you need to connect your musical instruments and other equipment, such as USB ports, MIDI ports, and audio input and output ports.
7 Best Macs for Music Production
1. Apple MacBook Pro 16 Inch
Mac Features:
16-inch Retina Display
Ultrafast SSD
Six-speaker system
At number 2, we have the 16-inch Mac Book resting in the top 3 because of its processing power.
This Mac can go as high as 8TB of storage and 64GB DDR4 RAM.
It has an 8-core i9 processor which speaks for itself.
In addition, it is compatible with a number of DAWs out there.
The 16-inch screen assures that there would be no latency when it comes to running audio plugins.
In terms of connectivity, the MacBook Pro features 4 thunderbolt ports and 3 USB C ports which makes it an effective device when peripherals need to be connected.
Besides that, this Mac is known for bringing down any audio clustering more efficiently than any Mac out there.
While we are talking about the musical aspects of the Mac, the enhanced 6-speaker system must not go unnoticed.
The MacBook Pro 16-inch has premium quality, built-in speakers.
My Pros With this Mac:
Excellent portability
1TB Storage (base version)
Compatible with numerous DAWs
Zero latency
Excellent connectivity
Phenomenal Built-in speaker system
My Cons With this Mac:
Comparatively lesser battery time
2. Apple BTO Mac Mini Desktop Computer
Mac Features:
Apple M1 chip
16GB unified memory
16-core Neural Engine
If you are someone who travels a lot then your basic concern must be the portability that a computer offers.
In this case, the portability is far superior to any other computer on the list.
In terms of powerful processing when compared to other Apple computers, it may be an inch below the line but its lightweight and portability even that out.
The Mac mini is based on the M1 chip and offers 16 GB of RAM along with an 8-core processor.
In terms of memory, it features 1TB of SSD storage so memory is not an obstacle in your way to purchase this computer.
In addition, it is free from fans and uses an entirely different cooling system.
This is important for recording artists and producers who need pin-drop silence in the studio.
My Pros With this Mac:
Excellent portability
Lightweight device
Silent performance (no fans)
1TB SSD, 16GB RAM
My Cons With this Mac:
Not compatible with the latest music production software.
Only average in terms of power
3. Apple iMac 2021
Mac Features:
Immersive 24-inch 4.5K Retina display
Strikingly thin 11.5 mm design
1080p FaceTime HD camera
This Mac is the perfect choice for producers out there who have home-based studios.
The iMac compared to the iMac Pro certainly brings down the element of size from Record Label Studios to home-based studios but the professionalism remains consistent.
If you are in search of greater RAM and overall graphics then look no further.
The iMac Pro, a 27-inch model, offers a 5K display which means better overall graphics.
Alike iMacs, it is designed on the same phenomenon known as Hyper-Threading which speaks of its speedy processing.
Connectivity-wise, it features 3 USB ports and up to 2 thunderbolt ports which creates enough room for connecting external devices.
In case you are sending demo vocals to a friend artist, you don't need to set up your microphone as the built-in Mic in the iMac has excellent quality.
My Pros With this Mac:
Best suited for Professional producers with smaller-scale studio
Features 5K enhanced display
All the required specs
Excellent connectivity
My Cons With this Mac:
Portability is an issue with this Desktop computer
4. iMac Pro
Mac Features:
3.2GHz 8-core Intel Xeon W processor
32GB 2666MHz ECC memory
If you are a professional on the music producer's spectrum and are searching for immense production power then the iMac Pro is best suited for your needs.
Although the iMac Pro is designed in a similar fashion to the regular Apple Mac, it is super powerful inside.
It features Core i10 CPU(3.5GHZ) which is accompanied by the AMD Radeon Pro 8GB graphics card to keep the flow at maximum pace.
You can take this computer up to 32GB of DDR4 RAM.
In addition, the iMac Pro can support multiple 5K display options.
The iMac Pro is not based on the M1 chip but it is extremely quiet when it comes to the cooling system drawbacks.
My Pros With this Mac:
Ideal for Professional artists and engineers
Excellent connectivity with 4 thunderbolt ports
Compatible with 5K display
32GB DDR4 RAM
Quiet environment
My Cons With this Mac:
The overall connectivity compared to the previous models has been upgraded.
5. MacBook Air
Mac Features:
All-Day Battery Life
Stunning Display
Superfast Memory
One of the most often asked questions when comparing Mac computers is "Is MacBook Air good for Music Production?"
The MacBook Air comes with the M1 chip and Apple's new Silicon.
If you are switching from Windows to Apple computers then there are a few things that will need some getting used to at first.
The display quality of the Mac is quite excellent as well, keeping in mind the crisp and bright pictures that you get to see through its screen.
Getting down to the key component, the apps.
Although a number of premium music production software are not optimized for the M1 chip, the MacBook Air handles them very decently.
Other apps such as Logic Pro and FL Studio run very nicely and smoothly on the MacBook Air without causing any buckling or even the slightest Lag.
The MacBook Air base version is a good choice if you have just started out of music production and don't want to take too much risk on your first purchase.
My Pros With this Mac:
Optimized software runs smoothly
18 hours of battery life
Available in 3 soft colors
Very quiet as it does not use fans
Enhanced cooling system
8GB memory
The best Macbook Air for music production
My Cons With this Mac:
Not compatible with the latest music production software.
The smaller display can make it tricky to make tiny adjustments
6. Apple MacBook Pro 13.3 Inch
Mac Features:
13.3″ Retina Display
Apple M1 chip
16-core Neural Engine
This Mac arrived in late 2020 and it is a blend of power and reliance.
The MacBook Pro has a 13.3-inch Retina display, which speaks of its enhanced portability.
Above all, it features the M1 chip which is not seen in the 16-inch model.
Because of the M1 chip, we see above-par performance from this Mac.
If you are a professional producer in search of a portable option then look no further.
The lightweight combined with a thin display makes it a better choice for live production.
For such a compact laptop, this Mac can be customized to achieve 8Tb of Storage.
In addition, it features 2 Thunderbolts and 2 USB-C ports.
My Pros With this Mac:
Best mac for music production
Excellent portability
High Specifications
Lightweight
Compact design
Features M1 Chip
My Cons With this Mac:
Production software takes a while before catching up with the latest updates in iOS
7. Apple MacBook Pro Retina 2015
Mac Features:
15″ Screen
Integrated Intel Iris 5200 Pro graphics processor
The MacBook Pro Retina offers a robust environment for generally any type of music producer.
From beginner to professional level, this Mac suffices almost every producer's demands.
You can run tons of plugins on this Mac without ever having to worry about clustering or lag.
It features 16GB RAM and an i7 processor.
Add to that the 256GB SSD storage which enables you to handle your storage capacity without any troubles.
It has a compact design and a 15.5-inch retina display.
Connectivity-wise, it features 2 Thunderbolt 2.0 ports and 3 USB ports which creates enough space for peripherals.
The special part is the integrated Intel graphics processor which adds to its already efficient processing power.
My Pros With this Mac:
Works at every level
15.5-inch display
Great portability
Excellent connectivity
Core i7 processor
256GB SSD
Intel graphics processor
My Cons With this Mac:
It is outdated when compared to its successor models, but still remains a popular choice
The fans can result in disruption during recordings
Frequently Asked Questions
Are Macs really better for music production?
Whether Macs are better for music production depends on personal preferences and specific requirements. However, there are several reasons why Macs are popular among music producers such as compatibility, reliability, user-friendly interface, and high-quality hardware.
Should I get a Mac or PC for music studio?
The choice between a Mac or PC for a music studio depends on several factors, including your budget, your specific needs, and the software you plan to use. Here are some things to consider when making your decision.
Why do most musicians use Mac?
Macs are known for their reliability and stability, which is important for music production where the last thing you want is a crash during a recording session or a mix. Macs also have a user-friendly interface that makes it easier for musicians to work efficiently and get their work done quickly.
In sum, while we are on the hunt for the best mac for music production, it is important to consider all the factors associated with Macs.
Most of the time we see similar design products from Apple and this leads us to think that there might not be an improvement over the previous versions but the reality is different.
From a music producer's perspective and experience, these are by far the most used Mac computers for music production which are still active and tick all the boxes on a producer's wish list.
I am a participant in the Amazon Services LLC Associates Program, an affiliate advertising program designed to provide a means for us to earn fees by linking to Amazon.com and affiliated sites.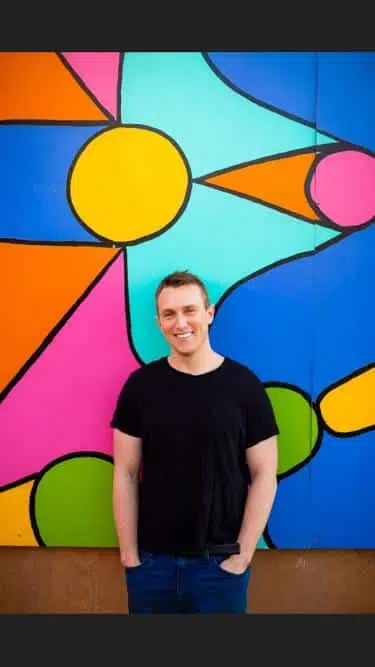 Starting with my first EDM event in 2010 at Nocturnal Wonderland and hearing One by Swedish House Mafia and Benny Bennassi's "Satisfaction" I have been hooked on EDM. While Above&Beyond and Anjunabeats captured my heart in 2012, the genre I love the most is Hardstyle and I feel the most alive when listening to it. My favorite part about the EDM world is the energy that is packed into each genre fan base and event. Writing for Deep In The Mix gives me the opportunity to contribute back to the EDM world I love so much.